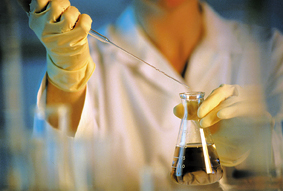 Q. I want to do B.Pharm. Can I do it in a college not recognised by the PCI?
A. Pharmacy Council of India is the statutory body to regulate the profession of pharmacy in the country. So if you want to be registered as a pharmacist and practise the profession   or apply for any government jobs, then you must reconsider your choice. But if you are interested in a corporate job, it is the quality of the college and its ability to place you that you must count.
 

Q. Should I go for a government college or a private College?
A. We assume you mean publicly-funded colleges versus privately-funded ones. The State-funded colleges invariably would admit students through common entrance exams and entry requirements would be quite high. But the fees would be quite low and invariably, if the college is old, then infrastructure might not be up to the mark. But your peer group would be interesting.

A privately-funded college will boast of very good infrastructure, but the fees would be comparatively high. Irrespective of the ownership, what you need to look at is whether the college would be able to provide you a high quality of education. Read the article by Prof. Udupa in this issue to identify the parameters before freezing a college.

Q. What is the difference between D.Pharm and Pharma-D?
A.D.Pharm is a diploma programme offered after 10+2. It runs for two years and if you qualify then you are eligible to be registered as a Pharmacist and can practise. On the other hand a Pharma-D programme is a professional 6-year programme offered to 10+2 students who want to pursue a career in clinical pharmacy wherein you not only dispense medicine, but also go into understanding their composition, production process, their reactions to human physiology etc. A Pharma-D programme would make you on par with a clinical doctor and you would form the core team of medical caregivers in any hospital or medical institutions. Only about 30 plus colleges in India currently offer Pharma D programmes.

Q. Who approves MS programmes in Pharmacy?
A. PCI regulation in this regard are quite clear. It clarifies that only following qualifications acquired from an institution approved by PCI u/s 12 of the Pharmacy Act are approved for the purpose of registration as a pharmacist under the Pharmacy Act - (a) D.Pharm. (b) B.Pharm. (c) Pharm.D. In view of it, the MS Programmes are not approved by the PCI either for the purpose of registration as a pharmacist under the Pharmacy Act to practice the profession or any other purpose like teaching in approved pharmacy institutions. In other words, MS programmes do not come under the purview of Pharma council regulation.
 
Q. Do pharmacy colleges offer dual degree programmes?
A. Most deemed and State private universities now offer dual degrees in Pharma and engineering. BITS,Pilani a pioneer institution on dual degrees, offers one too. Many colleges now offers dual degrees between Pharma and subjects like biotechnology, engineering and some also offer a management degree combination. But again do not really seek out PCI approval, because none exists.