Accessory Design: The devil lies in the details!
FAST FACTS
Programme: Accessory Design
Specialisations: Footwear; Jewellery; Interior products; Leather; Craft
Institutes: FDDI, NIFT, Pearl Academy, IICD, NID
Course duration: 3-4 years OR 6 months to 2 years
Eligibility: Class 12 for 3 or 4 year courses; Class 10 for short courses
Skills and aptitude: Materials knowledge; design aptitude, sketching, creativity

SHOE designer Kenneth Cole's career took off on an innovative note. After spending most of his money making 40,000 pairs of shoes, he was too broke to rent a room  to sell them. Getting a permit for a trailer was cheaper, but only utility firms or film studios were eligible.

So, he renamed his company 'Kenneth Cole Productions', filed for a permit to shoot a film titled 'The Birth of a Shoe Company', and outfitted the trailer with a director, cameramen and "actors" (models displaying shoes). In three days he sold 40,000 pairs. It was indeed the birth of a successful brand started by a designer!

Must-watch! The Birth of a Shoe Company

Footwear is just one accessory product vying for a consumer's attention. Others comprise: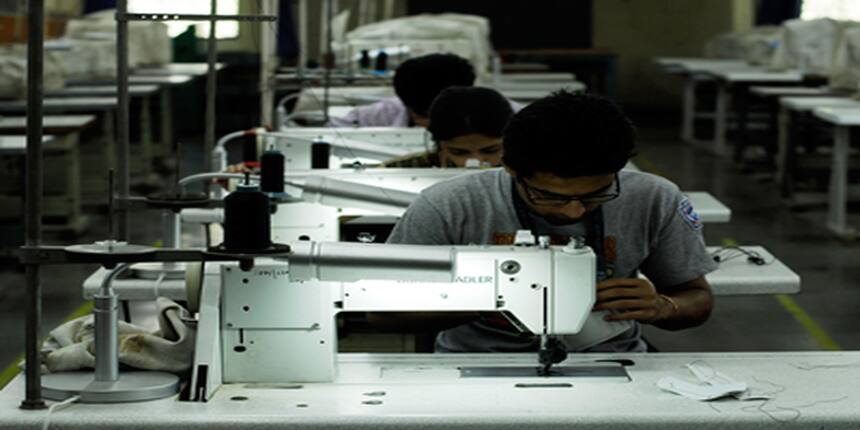 Jewellery: Precious & costume variety,  silverware, giftware of metals & stones

Home and interior products: Bathroom & kitchenware, lighting & lighting fixtures, home decor, toys and children's products, mirrors, watches & clocks

Fashion and lifestyle: Bags, luggage, sunglasses, hair products and more

Corporate and offices: Desktop products, gifts, files & folders, and more.
Harkirat Singh
Managing Director, Woodland
"Our two design teams - the 'thinkers' who try to push the envelope and the sample-makers who look at execution - are both equally important "
The design edge
To address the growing demand for customised products, Accessory Design is gaining importance as a course taught in design schools, polytechnics and training institutes. "Our products are customised to suit seasons, regions, lifestyles and culture," shares Harkirat Singh, Managing Director, Woodland. "Trends are updated at least four times a year, if not more. Hence, there's a need for great designers," he adds. Woodland hires students from NID, NIFT, Pearl Academy and FDDI. Programmes on offer focus two aspects – one on accessory, and the other on material used.

Product-specific courses
Footwear Design and Development Institute (FDDI) offers a Footwear Technology & Management course. Interior products, a burgeoning area, prompted Pearl Academy to start a specialized programme on this in their upcoming Noida campus. The South Delhi Polytechnic for Women offers a 3-year diploma in Jewellery Design & Manufacture Technology. Pearl's  Jaipur campus and NIFT's Gandhinagar campus offer B Des in jewellery and precious products. Institutes often establish courses in trade hubs, as it improves prospects for projects, training and jobs.

Materially sound
A wide range of materials are used in the accessories you use every day – leather, jute, canvas, fabric, clay, metal, among others! The Indian Institute of Craft & Design in Jaipur is an exciting destination for any student who eats, lives and breathes Indian handicrafts, which are in demand in India and across the globe. One can specialise in – Soft materials (textiles, Leather, Paper, Natural Fibers), Hard Materials (Wood, Metals, Stone) and Fired Materials (ceramics earthenware, stoneware, terracotta, porcelain). Many institutes offer a leather specialisation. Ritika Rungta, a 2011 graduate from Pearl's jewellery design recalls fashioning jewellery from paper, and not of the flimsy kind. "I  still have the pieces," she reminisces.
 Accessories crafted by Jewellery Design students at Pearl Academy of Fashion (Jaipur campus)
Gaining admission
Many entrance tests are over. However, some like the multi-campus FDDI's are coming up in June and applications close in May. Final year student Itindeep (read Q&A below) who got an All India Rank of 19, recalls her entrance test at FDDI. "A mix of GK and a Creative Ability Test, where you need to create some kind of model. I developed 3-D model of footwear. It was well-received since FDDI is primarily a footwear design institute!" she shares. Multi-campus institutes have a counselling process (akin to engineering) to decide programme and centre.

The curriculum
In design schools, the first year comprises a Foundation Course common to all streams. This is followed by time spent in honing "design thinking" and technical abilities. "To make meaningful accessories, the nature of work keeps changing, and that, results in the engagement of a multiple number of materials,"  explains Nitin Virkar, a postgraduate from NID's Lifestyle Accessory programme. He adds that knowing how these materials react to various processes is elementary.

Hence, the programme is workshop-intensive and one must be ready to roll up the sleeves and spend hours in the lab understanding the various processes involved. "It helps optimise efforts,  saves one from a few cycles of rework and most importantly, saves time," adds Nitin. Short-term and long-term courses differ on the approach. Short-term courses focus more on  skills, while long-term programmes focus a great deal on the "design thinking" factor, which ultimately is the difference between a decent product and a delightful one.


Working in the footwear lab: A student at FDDI, Noida
First jobs
One can earn anything between Rs 1.4 lakhs per annum to 5 lakhs per annum, based on the brand, company and location. Product companies, export houses, department stores, established designers, craft organisations and design houses all hire accessory designers for their core function – to design and develop products. Ritika shares her experience with an American-based company Color in The Rough. "I would spend between 12 hours and 2 days with a stone to create a design around it. It was a beautiful experience and many of the designs I made sold well," she says.

Some companies on the placement radar of institutes include: Titan, Maatti Designs, United Colors of Benetton, Pantaloon, Superhouse Group, Westside, Adidas, Reliance Retail, Charbon, Swarovski, Tiffany, Li & Fung, Liberty Shoes, Gitanjali Jewellery, VIP luggage, Tanishq, Crew BOS, Impluse, Godrej, Kabir Leathers and Lifestyle among others.

Retail and merchandising is another avenue. The job role includes buying, sourcing and overseeing displays of products in stores, kiosks and e-commerce portals. The latter are  seeking out accessory designers to help source and manage product inventories. Equipped with aesthetic sense, materials knowledge, understanding of design and familiarity with craftsman, a trained accessory designer is an attractive fit.

Design entrepreneurs
Some designers ike Nitin have made a conscious choice to be their own boss. "The exciting proposition of being able to work on a variety of subjects is what lured me in. This is something I always wanted to do," he shares. Nitin joined hands with four designers to launch ther own firm, Therefore Design, in Pune. The company's client needs range from tea sets to flexi lamps. "Niche boutiques and large corporations are both waking up to the need of trained designers who can create unique products relevant to the consumer. Understanding the consumer needs (psychological, physiological and virtual) is of prime importance," he shares. Design entrepreneurs must, of course, look at all aspects of the business to make a mark for themselves.

In pursuit of excellence
Barbara Trebitsch, Director of MA (Accessories Design) at Domas Academy, Milan, feels that a good accessory designer should have the same qualities of any designer: curiosity, need for exploration in terms of society, culture and materials innovation, creativity and strong technical skills. "He or she should never be satisfied with what has been done but always be in search for improvement," she reflects. At the end, all these elements are just part of a bigger attribute that coupled with talent -  should be a given for granted: passion. 

DESIGN PROJECT

View sketches and protoypes developed by third-year student Itindeep Kohli who is pursuing the Leather Goods & Accessories Design at FDDI, Noida.

Scroll down to read a Q&A with Itindeep, to know more about her course, internship and more.  
| | | |
| --- | --- | --- |
| | | |
| Sketch 1 | Sketch 2 | Prototypes of the sketches |
| | |
| --- | --- |
| | |
| Sketch 3: Matching belt | Prototype of the belt |
Q: Itindeep, what does the course teach you?
A: We have a range of modules - understanding form and colours, surface development techniques, design exploration and process, tannery training (how leather is processed, cut and used for various purposes). Also, how to use software like Rhino, Photoshop and Corel to design.
Q: Tell us about final year training.
A: It's with the R&D department of a prominent leather export house in Manesar. I visit the factory, study trends and fashion forecast, develop concepts and work with the pattern master to check if the designs are feasible to construct. If approved, these concepts are shown to clients – mostly European design houses. By end of the 20-week internship, I must develop a collection (sponsored by company), a part of my final project. It's hard work! And punctuality is a must.
Q: Leather is expensive. How do you source raw material?
A: The institute sponsors material for the first three-four modules. Later, we must buy our own. We know which bazaars to visit for less expensive stuff! Also, we are taught not to waste leather and practise using artificial leather like PU or rexine.


Q: Why this course and institute?
A: It gives me exposure to not one but many accessories – footwear, bags, belts, desk items, more. At the same time, I can be an expert on one material, which we  learn how to combine with others like wool, jute, metal. Also, the institute is recognised by Government of India and the course is for three years as opposed to four at others.
Institutes

Programme

Fee & duration

NIFT (Bangalore, Bhopal, Delhi, Shillong, Hyd, Kangra, Rae Bareli)

B Des Accessory design

Rs. 50,000 per sem (4 years)

NIFT (Chennai, Kolkata, Delhi,
Rae Bareli)

B Des Leather Design

Rs. 50,000 per sem (4 years)

B Des (Jewellery & Precious Products)

Rs. 50,000 per sem (4 years)

BA Hons Jewellery design (Jaipur)
BA Hons Interior Products (Noida)

Rs. 88,500 per sem (4 years)

FDDI (Noida; Fursatganj; Chennai; Kol; Rohtak; Chhindwara; Jodhpur)

BSc Footwear Technology & Management BSc Leather Goods & Accessories (N, F, K)

Rs. 20,000 per sem (3 years)

UG Professional Diploma (Craft Design) in: 1. Soft Materials Application; 2 Hard Metal Application; 3. Fire Material Application

Rs. 50,000 per sem (4 years)

PG Diploma in Lifestyle Accessory Design

Rs 160,000 (per year) (2 1/2 years)