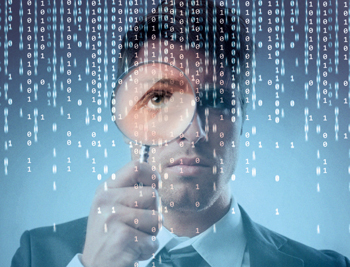 INFORMATION TECHNOLOGY is one sector that gave India a brand new identity and helped in myriad ways to enable the nation to regain its self-confidence. The rapid growth of Engineering education did play a more than significant part in powering this sector. But the rapid growth did come at the cost of quality.

The public sector  responded by setting up training and research institutions like the Centre for Development and Advanced Computing (C-DAC),  Electronic Research and Development Centre of India (ER&DCI), Centre for Electronics Design & Technology of India (CEDTI) as well as the Department of Electronics and Accreditation of Computer Classes (DOEACC). While C-DAC retained its primacy the rest of them either got merged with C-DAC or got morphed into a new entity, National Institute of Electronics and Information Technology, Chandigarh. The institute is also known for its advanced diplomas in language computing, parallel processing and software project management.

But the Indian Institutes of Information Technologies (IIIT) set up all over India, are another set of institutions that offer instruction in ICT, broadly defined. While IIIT, Bangalore and IIIT, Hyderabad were the pioneers and considered the best, rest of them too are doing great work. Their biggest achievement is creating a high-quality Post Graduate Institute in IT with 2-year M.Tech, 5-year Integrated M. Tech, MS (by research) and PhD programme, according to Prof S Sadagopan, Director, IIIT Bangalore. As Prof Deshmukh of IIITM, Gwalior comments, "We have contributed 31 PhDs (highest in IIIT family) to the quality pool of faculty and have produced more than 1100 alumni who are working in IT and ITES-based organisations such as TCS, Wipro, Infosys, Microsoft etc."

India is one of the few countries, which has worked out the demand of technical teachers and set up three National Institute for Technical Teachers Education (NITTR) - one each for North, East and Central India at Bhopal, Kolkata and Chandigarh. Kolkata was the first off the block in 1965, followed by Bhopal (1966) and Chandigarh (1967). Though initially they focused on providing in-service and short-term training, all of them offer ME and M.Tech programmes with specialisation in education. NIITR, Chandigarh offers the maximum specialisations and also has a reasonably large and diverse PhD programme. NIITR, Bhopal and Kolkata have only recently begun offering M.Tech (Ed). All three are under the Quality Improvement programme of AICTE and hence any student admitted would be eligible for applying to a fully funded fellowship. 
Prof  Vijay Kumar Agarwal
Director, NITTR, Bhopal


"The focus of students must be all round development in an environment that nurtures creativity and opens up opportunity for tremendous growth. Besides technical competencies, students must focus on personality and communications skills"
---
Prof Sadagopan
Director, IIIT, Bangalore

"Private players are yet to create transparent processes for student and faculty recruitment and assessment that attracts high quality faculty to private institutions"
---
Prof S G Deshmukh
Director, IIITM, Gwalior

"The biggest challenge is to attract, develop and retain quality faculty. The next challenge is to motivate students to develop entrepreneurial abilities. Other challenges include maintaining high quality infrastructure"