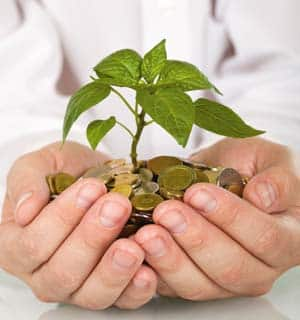 FAST FACTS
 
Institutes: University of Agricultural Sciences, Bangalore; GB Pant University of Agriculture and Technology, Pantnagar; Dr. Yashwant Singh Parmar Univ. of Horticulture & Forestry, Nauni
Eligibility: BSc Agriculture; BSc Horticulture; B Sc Forestry
Selection process: All India exam by ICAR; State-level exam by universities plus merit as determined by the result of the qualifying degree examination
Recruiters: Banks, Financial Institutions, Educational Institutes, Commodity Exchanges


Snahil Joshi was inclined towards rural development right from her school days. "I want to work for the development of rural areas, and for this, developing the agriculture sector is very important," shares the first year student of MSc Agriculture Economics at GB Pant University of Agriculture and Technology, Pantnagar (GBPU). "This course will provide me with a lot of knowledge about agriculture sector and related economic factors," she explains.

Wide scope of programme
"The Principles of Economics are critical to this programme, as they are applied to enhance agricultural production and rural development. It deals with nuances that help farmers in efficient use of land, labour and capital, and deals with the principles of microeconomics," says Ritambhara Singh, an Ahmedabad-based freelancer with a Master's in Agriculture.

According to Prof SP Singh of GBPU, Pantnagar, Agricultural Economics enable young scholars get closer to the ground realities of this large segment of economy. It ranges from agricultural and economic management to agro-industrial management.

Curriculum
This course have a broad spectrum and covers the role of agriculture in economic development, constraints to development and resource management in agriculture. With the objective of addressing the above issues, the course deals with economic principles for farm efficiency measures, farm planning, agricultural policies on  farm sector reforms, models of agricultural development, development problems of Indian Agricultural sector and so on.


 

 

 

 

"Agriculture input industry is based on research and development, so one needs to work on that. Also you need to be very patient. I would suggest that one should first learn and understand the industry well and then march ahead "


Dr. Arvind Kapoor

CEO, Rasi Vegetable Division

 

 

 

 
Understanding the Green Revolution
Students must understand the Green Revolution and its positive and negative impact on Indian agriculture, agricultural inputs, agricultural marketing and agricultural finance. As agriculture plays an important role in rural development, one needs to know about the strategies for promoting rural development through agriculture.

Other core areas include impact of WTO policies, weaknesses and strengths of Indian agriculture, risk management, price policy, irrigation policy, multi-commodity exchanges, and agro-climatic planning. According to Prof Singh, understanding of programming in agriculture is very important. There are many models for the same such as linear or timing programming. This primarily means how various programmes of agriculture are planned for the target audience.

Choosing a specialisation
A student must choose his/her specialisation in the 2nd year for research and subsequently write a thesis over a period of six months. Specialisations include Production Economics, Agriculture Marketing, Planning, Policy, Finance and Insurance. Across all specialisations, PG in Agricultural Economics aims at encouraging conservation of natural resources and their sustainable use, which is the need of the hour.

Agricultural Research Service (ARS) Examination
After doing this course, students can get entry level scientific positions in ARS by passing the All India level 'Agricultural Research Service Exam' conducted by Agricultural Scientists Recruitment Board (ASRB), Department of Agricultural Research & Education, Indian Council of Agricultural Research. After a few years of experience, and on the basis of performance they are promoted as Principal Scientist, which is the highest cadre amongst scientist community
Anil Kumar Mishra
Managing Director and CEO,
National Multi-Commodity Exchange


Q. Typically, where do MSc Agricultural Economics freshers join?
A. They usually join our compliance, surveillance or research department.


Q. What are the salary packages and growth trajectory?
A. It could range between Rs. 20-25,000 per month. Initially they join as Management Trainee. If someone performs really well, he/she may become Assistant Manager after a year.


Q. What are the qualities a professional should have to join the Commodity Exchange?
A. One should have good analytical skills and be able to comprehend the international factors that impact the price of commodities. He should know how money moves in the market. He should be able to analyse the flow of capital. If they are not able to perform well here, they can move out and go to brokerage houses. 
Job opportunities and roles
"Most of our students go to financial institutes, banking sector, rural development agencies, NGOs, educational institutions, research and extension institutes, Commodity Exchanges etc. In banks they usually join as Agricultural Development Officer. "In Commodity Exchanges they may join as data analyst where they analyse market trends, or the price trends, how the markets interact, what is the trend for future trading, hedging and so on," shares Dr  C Vasudevappa, Dean Post Graduate Studies, University of Agricultural Sciences, GKVK Bangalore.  At the start of their career say in a banks, the usual package is around Rs 5 lakh per annum. If the candidates go to other private institutes or pharmacies they usually get Rs 5-6 lakhs per annum.

Turning entrepreneur
Prof. Vasudevappa shares that a student gets basic knowledge about agriculture at the Bachelor's level and after completing MSc Agricultural Economics programme he/she gets exposure to various technologies, cost of cultivation, sector-specific problems etc and is able to do things like cost benefit analysis which helps in establishing his/her own private enterprise. For example, agriculture seed production is an area where many private enterprises are doing extremely well because quality seed production is quite critical for enhancing productivity.

Challenges
According to experts, challenges vary from job to job in this sector. If you work in some government organisation and is related to collection and analysis of data, one needs to have really good analytical skills. The marketing of agriculture is the weakest segment these days. Market Intelligence and Market Forecasting is an area where these professionals can get involved and understand the core subjects. Apart from this a comprehensive thinking is required for supporting the farmer in terms of delivery of his produce and reaching to the end user, avoiding the middleman and getting the farmer better results.