Nearing the end of class 10 you will have to make an important decision about your future, that is, deciding which stream to choose for class 11, like science, commerce or humanities. This choice is based on many factors, such as your interests, ability, and career goals. And when you are aware of your strengths, you will start putting in more effort to accomplish your goals.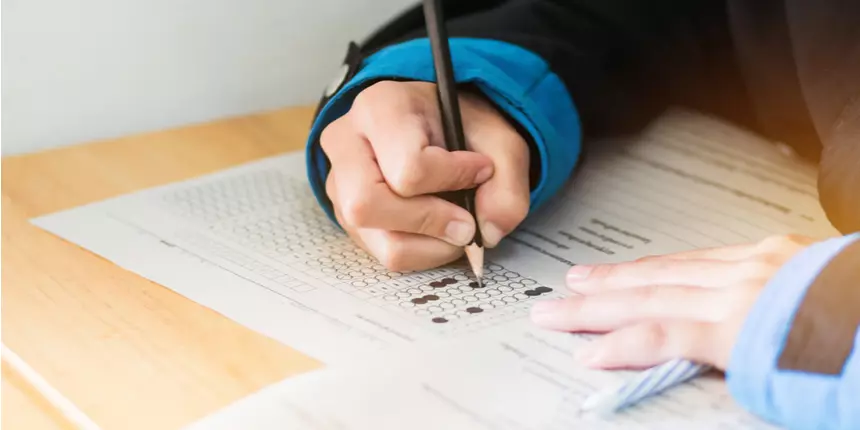 What Are Aptitude Tests? Definition, Examples, Types
Different occupations require different sets of abilities. For example, being a successful architect requires keen observation skills, spatial ability, freehand sketching, etc. Hence, knowing your aptitude can be very useful for making informed career (educational and occupational) decisions, and plays a key role in career planning.
Also Read | Which Are The Psychometric Tests Every Student Must Take
What Is Aptitude - Definition
The answer to what is aptitude could be, that it is an innate or natural, learned or acquired ability to excel in a particular area. It can be a special ability (talent) or a set of abilities that help you succeed at specific tasks.
For instance, you may possess aptitudes like mathematical ability and logical ability. These two aptitudes can help you excel in subjects physics and mathematics.
Now that we have understood what is an aptitude, let us define what is meant by an aptitude test. An aptitude test evaluates your ability/potential to succeed in a specific task, in which you have no prior training or knowledge. It also reflects your mental aptitude for academic choices, vocational preferences, job profiles that you may opt for in your life. For example, aptitude tests are used in schools to help students choose the right stream in class 11 and what direction to take after class 12.
When we are talking about what is meant by an aptitude test, we must know the common elements to most various aptitude and ability tests, which are:
Aptitude tests consist of multiple-choice questions.
Aptitude tests are conducted in either online or offline mode (paper-pencil tests).
Aptitude tests are timed tests, students must finish all sections within the given time limit.
Aptitude tests are administered under controlled conditions (exam-like conditions).
Read further to know more about what do you mean by aptitude test.
Aptitude Tests - Some Examples
We have till now spoken about what is aptitude and what is meant by aptitude test. Here are some common examples to help us better understand what is meant by aptitude test. SAT, ACT, CLAT, DAT(Design Aptitude test) are some common exams students have to take for admissions to various courses in India and abroad, after class 12. These are examples of aptitude tests, conducted to gauge your general academic ability. It is important to note that an aptitude test does not measure knowledge or intelligence, but only a particular skill or disposition. Therefore, it is not a test for which you can study in advance.
Also Read |
Why Are Aptitude Tests Useful For Students
We have discussed above what is aptitude and what is aptitude test for students. Additionally, it is important to know why they are useful for students.
An aptitude test measures the student's strengths and weaknesses.
An aptitude test helps a student to determine the type of career they naturally are most suited for. Those who have a strong sense of spatial aptitude can pursue careers in the design and creative arts, architecture, etc. For those with strong mathematical aptitudes, careers in the finance and management fields may be a great fit.
By taking an aptitude test, students can get to know their weaknesses, which may, in turn, help them to think of, and implement ways to overcome those.
Read to know about what is a career aptitude test.
Also Read |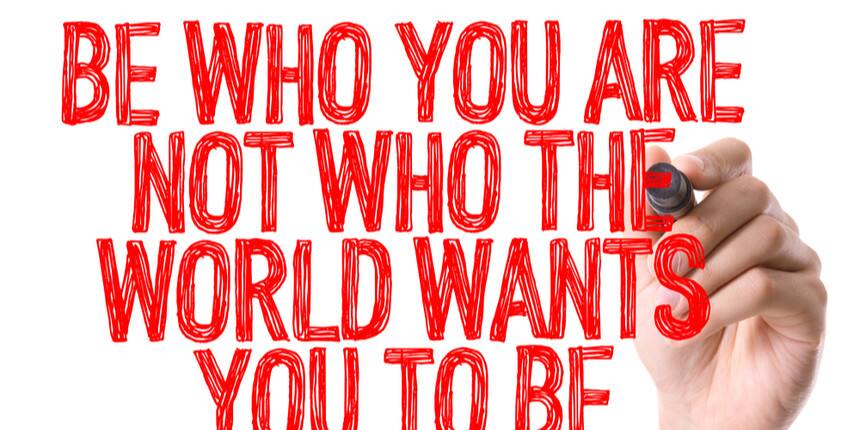 Believe In Your Strengths And Abilities
Types Of Aptitude Tests
Educational and Career Aptitude tests
For those who wonder what is a career aptitude test—these are administered in schools and colleges to assess talents, unlike intelligence tests and achievement tests, which measure mastery of academic concepts. The most commonly used aptitude test is the Differential Aptitude Test (DAT) which assesses a variety of abilities, including spatial comprehension, language skills, numerical ability, etc.
Educational aptitude tests also help in decision-making when you do not know what kind of job you want or where you want to go next in your career. An aptitude or assessment test can help narrow your options down so that you can make a decision.
Also Read | Stream Selection For Class 11
Organizational Assessment Tests
Many organizations conduct aptitude tests when they hire new employees. These tests allow human resource personnel to learn more about prospective employees' strengths and weaknesses. Organizational assessment tests can also be used to make decisions about promotions within a company.
For example, the Situational Judgment Test is a specific organizational assessment test that helps the human resource department of a company to anticipate an employee's reactions to a specific situation in the workplace. They are used to measure an employee's ability to handle stress, communicate effectively, as well as their level of emotional intelligence.
Also Read | What Will Be A Good Career Option For You
What Do Aptitude Tests Include?
After having got a fair idea about what is an aptitude, what is meant by aptitude tests, and the types of aptitude tests, let us now look into what does aptitude test include. An aptitude test usually consists of sections measuring verbal ability, numerical ability, spatial ability, mechanical ability, logical reasoning, clerical speed, and accuracy, etc.
Below are details about what does aptitude test include:
You should not base your career choices only on the results of aptitude tests. When selecting a career, it is also important to determine your interests, personality, and motivation by introspecting deeper. Even though you may succeed in an occupation if you have the particular aptitude for it, it does not guarantee you will be successful in every job within it. Some job requirements may vary from one occupation to another, even within the same industry. As many jobs require the same abilities, you shouldn't feel as if you are only suited to one. There are a plethora of opportunities available for you in the world of work. So, an aptitude test's broad scope and dynamic nature will always ensure you a smooth transition from high school and college to the workforce, and subsequent academic and professional pursuits.
Yashodhra Arora is a counselling psychologist. She holds more than 10 years of hands-on experience in HR, and behavioural and career counselling of high school students, in India and the USA.