Soft skills are abilities that go beyond your technical, quantifiable capabilities. Soft skills are concerned with your interpersonal, managerial, communication, and problem-solving abilities, among other things. Soft skills are how you engage with others and on your own, while hard skills are the skills and information you've gained over the course of your career. Soft skills are generally personality-based but you can still learn how to improve your soft skills.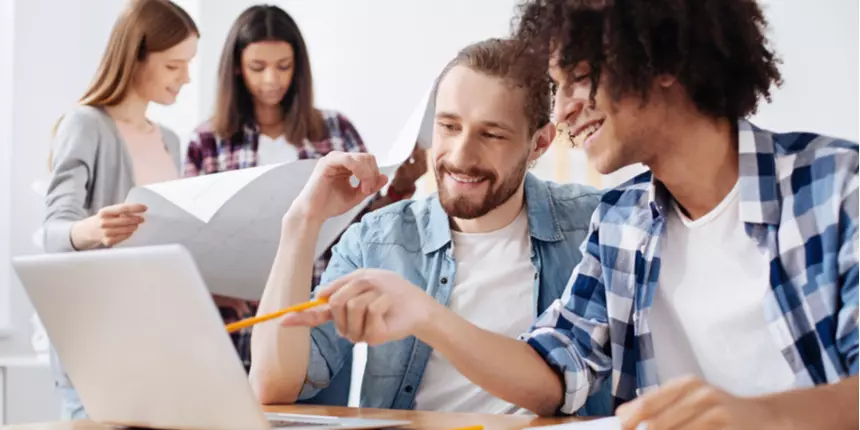 How To Improve Soft Skills: 8 Helpful Ways
Teamwork, adaptability, conflict resolution, and making an impact in communicating with people and in other aspects of your life all require knowing how to improve soft skills for students. When making important decisions and determining who receives leadership roles and other opportunities, both hard and soft skills are vital to evaluate. In this article, we will go over how to improve your soft skills and how to increase soft skills so you can stand out in the crowd.
See also:
How To Improve Soft Skills - Prioritize Your Own Set Of Soft Skills
Every person has their own set of talents and shortcomings. People are naturally stronger in some soft areas than others, which makes prioritizing those soft skills the foundation of knowing how to improve soft skills. For example, some people might be better at communicating with others than taking up leadership roles, or in time management.
Take some time to explore your strengths and weaknesses, as well as areas where you would like to improve. Compare this list to the abilities that are most important for your chosen profession. This would be an important step in knowing how to improve soft skills for students and how to increase soft skills.
See also:
How To Improve Soft Skills - Accept All Forms Of Feedback
Being receptive to feedback from teachers, parents, and even classmates is an important aspect of learning how to improve your soft skills. When you are open to feedback, you are better equipped to accept constructive criticism and then use it to boost your academic performance, as well as your soft skills. You might get feedback on your communication abilities, group work capacity, goal setting, leadership potential, and other things. Consider thanking the person who gave you the feedback and making goals to rebuild and learn, either by yourself or with the help of a teacher.
See also:
How To Improve Soft Skills - Communicate Effectively
Communication is a soft skill that is beneficial to all. Make use of the opportunity you have to develop relationships with individuals around you, even if you have roles and responsibilities that don't require the assistance of others. To answer how to increase soft skills, communicate frequently. Face-to-face contact, email, and group presentations are all examples of this. Because practically every mode of communication is different, it's necessary to communicate in a variety of ways to broaden your communication soft skills.
Consider how you approach others, how precise your idea is, your body language, and your speaking style when communicating. You will also be able to observe how others communicate and learn from them in order to develop a communication style that suits you and helps you in answering how to improve soft skills for students.
See also: 11 Important Communication Skills
How To Improve Soft Skills - Engage In Teamwork
When you're working in a group, strive to demonstrate that you're great at coordinating with others in order to know how to improve soft skills. Teamwork can take place in a group environment for a presentation or one-on-one to finish a common task. Allow each member of the group to give their input in a project, give them their share of daily responsibility, and recognize the group's diverse skills and personalities. When you place a strong emphasis on teamwork, you open yourself up to possibilities to learn from others while also strengthening your own abilities and knowing how to increase soft skills.
See also: 13+Courses On Team Building To Achieve Goals Effectively
How To Improve Soft Skills - Make Positive Relationships And Learn From Them
Many of the soft skills you employ are dependent on your relationships with your peers and classmates. Engaging in an honest discussion about their holiday plans, families, hobbies, and interests will help you create strong relationships with others. Look for methods to bond with them through a common experience. This is important for knowing how to improve your soft skills.
Begin to pay attention to the behaviour of your teachers, classmates, and fellow students. Examine how they perform a task, as well as how they connect with others and their own workflow, which may include a variety of soft skills. Because everyone has their own set of hard and soft skills, it's critical to be open to learning from others. This helps in knowing how to improve soft skills for students.
See also:
How To Improve Soft Skills - Acquire A Leadership Role
Consider taking on a real leadership position to enhance your leadership, which answers how to increase soft skills. Begin by discussing your interests with your teacher or guide, and see if there are any chances for you to lead a task or group, or even be a mentor to someone else in the school who is new or struggling. Consider how you can improve your soft skills and motivate your peers to perform their best in this job.
It is also possible to be a leader in the development of a new technique, so if you have ideas on how to improve your classroom environment, consider sharing them with your teacher and be in charge of figuring out the details and sharing knowledge.
See also:
How To Improve Soft Skills - Enhance Your Writing Abilities
In today's world, writing skills are a crucial part of communication. While video calls and face-to-face encounters are common, if you plan to work in the corporate sector, you will be writing a lot. Emails, memos, chat messages, and a variety of other sorts of information are all dependent on your ability to compose a clear and understandable message. If you recognize this as a weakness, or if others have told you so, look into some of the many resources available to assist you in knowing how to improve your soft skills.
See also:
How To Improve Soft Skills - Self-Reflection
Self-reflection is a helpful habit for almost everyone, but in today's fast-paced culture, it requires attention. We move from one task or event to the next much too often without giving much thought to how we portrayed ourselves or performed in the prior schedule. Schedule some brief intervals of self-reflection each day, if possible.
Consider times when you didn't get the feedback you expected or when someone seemed to be leading you in the wrong direction. Consider what you said, how you said it, and even how you stood while saying it. In those moments, you might notice some striking discoveries about your behaviour, which might help you enhance your soft skills over time.
See also:
While learning a skill or receiving a degree is important, it is rarely enough to ensure long-term success. However, not only can you learn how to increase soft skills to help institutions save money, but it also helps them avoid costs. Individuals who have low soft skills are more prone to conflict, have poor self-confidence, feel ignored and misinterpreted, and, as a result, are dissatisfied. Soft skills are equally necessary for long-term success in the modern job world. If you want to improve your overall performance in life and work, learning how to improve soft skills is a worthwhile goal.
Read more:
Somya is a psychologist, having a keen interest in research and academics. She is currently pursuing her PhD from IIS, Jaipur.