If you are looking for a postgraduate course, and thinking what is MBA? You have landed at the right place, in this article your all doubts will be cleared. We will look at what is MBA course and what can you do with an MBA.
What is MBA?
MBA stands for Master of Business Administration. It is a higher level of education known as post graduation that is pursued after graduation. It is said to be one of the most prestigious and most popular postgraduate courses in India and Internationally.
MBA Course is the most valuable course that helps to advance the careers of the students. Many people today are pursuing MBA in various fields. An MBA course offers a wide variety of specializations for the students to choose from such as finance, marketing management, advertising, and communication.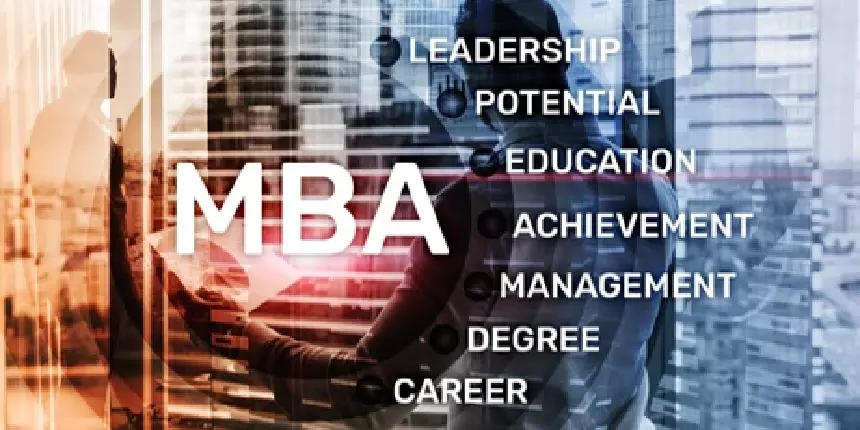 What an MBA Degree Is and What You Need to Know?
Why to choose an MBA?
It develops valuable skills

Expands network

Develops entrepreneurship skills

Develops management skills

Higher salary jobs

Better career options

Worldwide acceptable

Increases knowledge and develops the business skills

Develops communications skills
Eligibility criteria to do MBA courses in India
The basic entry criteria for any type of MBA is a three-year degree with at least 50 per cent of the total in any stream. But some top institutes like IIM and IIT require a total of 60 per cent. Students in reserved categories such as OBC, SC, and ST are provided 5 per cent relaxation of the required percentage.
MBA entrance exams for admission
Top business colleges such as IIMs consider the CAT for admission. The CAT, XAT, IIFT, NMAT, SNAP, TISSNET, CMAT, MAT, IBSAT, ATMA, KIITEE, MICAT, IBSAT, TS ICET and GMAT are the best entrance exams for MBA admissions.
MBA programs types


MBA full time (1-2 years)

Part time (2+ years)

5 year-integrated MBA (includes UG and PG degree )
MBA Specializations
There are a lot of benefits of taking an MBA as a career option as it provides a huge variety of career options, specializations such as Business analytics, Entrepreneurship, Finance, HR, Marketing and Health Care Management. Accounting, Business Management, Operations Management and Logistics and Supply Chain Management. MBA Information Technology, International Business, MBA Systems Management, Retail Management, Agribusiness.
What can you do with an MBA?
Choosing the best specialisation in MBA according to your interest will shape your career and future goals. With an MBA degree, suitable skills and experience provides you with the highest paying job opportunities. Here are some of the job opportunities that you can do after doing an MBA graduation.
MBA Job opportunities
The MBA degree provides a wide variety of job opportunities in the various industries listed below. Students who are willing to build their career in MBA, must select the correct specialization as per their interest that the course is offering.
An MBA professional or a job holder gets a higher pay depending on the experience they hold. An MBA professional's average salary in India depends on their specialization and experience. Below is the list of MBA professional salaries in India as per their specialization.
| | |
| --- | --- |
| MBA Specializations in India | Salary in India |
| | Estimated Rs 3.5 lakhs to Rs 30.0 lakhs |
| | Estimated Rs 2.4 Lakhs to 23.0 lakhs |
| | Estimated Rs 3.0 lakhs to Rs 18.0 lakhs |
| | Estimated Rs 7.9 lakhs to Rs 12 lakhs |
| MBA in Computer Application | Estimated Rs 2.4 lakhs to Rs 23.0 lakhs |
| MBA in Entrepreneurship | Estimated Rs 5.0 lakhs to Rs 20 lakhs |
| MBA in Information Technology | Estimated Rs 5.0 lakhs to 12 lakhs |
| | Estimated Rs 5.0 lakhs to 25 lakhs |
| MBA in Business Management | Estimated Rs 2.9 lakhs to 25 lakhs |
| | Estimated Rs 1.0 lakhs to Rs 16.9 lakhs |
| | Estimated Rs 3.0 lakhs to Rs 12 lakhs |
| | Estimated Rs 4.5 lakhs to Rs 15 lakhs |
| MBA in Business Analytics | Estimated Rs 1.4 Lakhs to Rs 32.1 Lakhs |
| | Estimated Rs 2.4 Lakhs to Rs 23.0 lakhs |
| MBA in Event Management | Estimated Rs 4.5 lakhs to Rs 15 lakhs |
| | Estimated Rs 3.0 lakhs to 18.5 lakhs |
| MBA in Agri Business | Estimated Rs 4.0 lakhs to Rs 15.0 lakhs |
| | Estimated Rs 1.4 lakhs to Rs 32.1 lakhs |
| MBA in Risk Management | Estimated Rs 3.0 lakhs to Rs 23.0 lakhs |
| MBA in Infrastructure | Estimated Rs 4.1 lakhs to Rs 31.7 lakhs |
| MBA in Real Estate | Estimated Rs 0.7 lakhs to Rs 20.4 lakhs |
| MBA in Oil & Gas Management | Estimated Rs 3.8 lakhs to Rs 20.1 lakhs |
| MBA in Tea Management | Estimated Rs 9.0 lakhs to Rs 11.5 lakhs |
| | Estimated Rs 1.2 lakhs to Rs 18.9 lakhs |
| MBA in Brand Management | Estimated Rs 3.5 lakhs to Rs 32.0 lakhs |
| | Estimated Rs 3.0 lakhs to Rs 27.9 lakhs |
| MBA in Design Management | Estimated Rs 3.5 lakhs to Rs 32.0 lakhs |
| MBA in Disaster Management | Estimated Rs 9.6 lakhs to Rs 31.3 lakhs |
| MBA in Logistics and Supply Chain | Estimated Rs 12 lakhs to 13 lakhs |
| | Estimated Rs 3.3 lakhs to Rs 26.0 lakhs |
| MBA in Architecture | Estimated Rs 3.0 lakhs to Rs 40.0 lakhs |
| | Estimated Rs 2.5 lakhs to Rs 19.2 lakhs |
| MBA in Pharmaceutical | Estimated Rs 0.7 lakhs to Rs 11.3 lakhs |
| MBA in Technology or Systems | Estimated Rs 3.9 lakhs to Rs 25.2 lakhs |