GH Raisoni Academy of Engineering and Technology, Nagpur
Quick Facts
Estd. Year: 2010
Campus Size: 3 Acres
Total Faculty: 33
Total Students Enrollment: 1281
Interested in this College?
This College is accredited by NAAC B (National Assessment and Accreditation Council) validity is 04 Nov 2021 and the score is 2.24 .
Engineering
Careers360 Rating
AAAA
Disclaimer: Careers360 Ranking/Rating is done separately for government and private colleges but NIRF ranks both together. To refer the ranking methodology
click here
Exams and Cutoffs
JEE Main Paper 1
Exam date has passed
Small area college.
our college is small in area and has less space in whole, also it doesnt have its own college playground and is bit conjusted and suffocated surroung around. This college strongly support entrepreneurship and other entreprenial works and activities and this college has its own incubation and acadamics is overall good in this college and has many activities throughout session.
Placements
Infrastructure
College Life
Industry Exposure
Affordability
Student Crowd
Faculty
Hostel
Great College for Engineers

I have studied in This college and had a great experience the best a student can get In terms of learning and experience wise the faculties are well equipped with knowledge and experience the infrastructure is also quite big The things where improvements can be done by introducing some more labs to perform the experiment in the campus only Except this all the things in our college are good I enjoyed my college life a lot
Placements
Infrastructure
College Life
Industry Exposure
Affordability
Student Crowd
Faculty
Hostel
life is what you make it
from the title it is clearly indicated that it is college which aids you not only in your studies but also in your other field of interest such as sports, any art form etc. the faculty is very friendly which encourages you to follow your dream and be successful in their endevour
Placements
Infrastructure
College Life
Industry Exposure
Faculty
Hostel
Questions related to GH Raisoni Academy of Engineering and Technology, Nagpur
General Information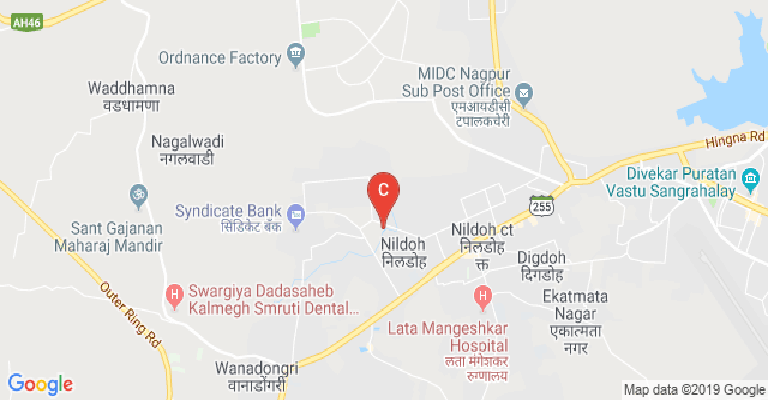 Address:
GH Raisoni Academy of Engineering and Technology, Shadha Park, B-37/39, MIDC Hingna Road, Nagpur - 440028, Maharashtra
About College:
The GH Raisoni Academy of Engineering and Technology (GHRAET) is located in the city of Nagpur, in Maharashtra. This engineering college was established in the year 2010. Its roots though go back much further, as it is part of the esteemed Raisoni Group, extremely active in education in Maharashtra and some other states. A total of twenty- four educational ventures are run by the group, since its start in 1998. The portfolio now includes two full- fledged universities. These institutes are spread out across the state in the urban agglomerations of Pune, Amravati, Jalgaon, Ahmadnagar and of course Nagpur, all of these in Maharashtra. In addition, there are institutes in Raipur, capital of Chhattisgarh and in Chhindwara, part of neighbouring Madhya Pradesh.
The Maharashtra- based GH Raisoni Academy of Engineering and Technology is affiliated to the Rashtrasant Tukadoji Maharaj Nagpur University. As the name suggests, this university also hails from Nagpur. This affiliation though, ensures its approval from the UGC (University Grants Commission). The campus extends over a total of three acres of land in urban Nagpur. The GHRAET has also been accredited by the NAAC (National Assessments and Accreditation Council), earning a B grade rating in it. A separate IQAC (Internal Quality Assurance Cell) has been created to this end, to ensure that all the terms of the NAAC are complied with. An AQAR (Annual Quality Assurance Report) gets generated to quantify the results.
Courses are offered here at the GH Raisoni Academy of Engineering and Technology at both the UG as well as PG levels. At the undergrad level, B. Tech programmes are available for the engineering areas of- Civil, Mechanical, Computer Science and in Electronics & Communication. At the master's level, the courses get more technical. So, the M. Tech programmes are available for the areas of- Structural Engineering and in CAD/ CAM (Computer Aided Design/Manufacturing). The entire academics at the GHRAET is run by a cohort of seven departments, each with expertise in its own area. Four of these departments are for the areas in which the B. Tech degrees may be pursued in here.
Another two are for the M. Tech areas. Uniquely named, the seventh one is called the First Year. It deals with the English language courses and the fundamental sciences of physics, chemistry and mathematics. Scores of the JEE (Joint Entrance Examination) Mains or the Maharashtra CET are considered for admissions at the UG level. The GATE (Graduate Aptitude Test in Engineering) scores are similarly considered for admissions to the M. Tech programmes at the master's level. The library here is one of the best stocked within the region. Besides the physical books on display, it also provides digital access to en number of international academic journals for research and academic purposes.
The campus has much to offer. There are hostel facilities for both boys and girls. Banking facilities with ATM are available in the campus's vicinity. There is a sports field where cricket and football may be played. Facilities are also there for indoor sports. The gymnasium may also be used by all. A large auditorium is there to facilitate major events, at both intra and inter college level. The campus is Wi- Fi enabled. Science laboratories have the latest of equipment. A health centre is also there to cater to medical emergencies. Hygienic food is prepared at the college cafeteria. The college even has its own transport to ferry students to and from the campus. A convenience store is also located within campus.
Research has been another area of major input at this college. For this purpose, there is a separate wing dedicated to academic research. The GHRAET also attracts substantial corporate largesse to conduct its own sponsored research on various topics. A number of GHRAET's faculty members and the students have been published on different portals or even academic peer- reviewed journals. Papers have also been presented by the academicians here, at various conferences and seminars. The college itself also organizes such seminars or workshops on a frequent basis. And to top it all, the Nagpur- based GH Raisoni Academy of Engineering and Technology has also signed several partnership agreement deals.
Such agreements with corporate houses, government bodies or educational institutions helps the college in generating consulting assignments. Some of the partners in this scheme include the likes of AMZ Automotiv, ImaGIS, 3M Software Solution, Technovision and with Geosystem Research & Consultants. All this has also helped the placements' scenario. Some of the key recruiters from campus over the recent seasons have been the likes of- Adobe, Godrej, Zensar, Amazon, ADCC, HINK Analytics, Mercedes Benz, Capgemini, Ashok Leyland, Bridgestone, Bit wise, Ericsson, Cybage, Bosch, Novatech, Samsung, IBM, TCS, Tech Mahindra, Syntel, NTT Data, Merkle Sokrati, Videocon, Excellon, Para Matrix, Smart Data, Think & Learn, Trans rail Lighting, Global Logic, Persistent and Triveni Turbines besides several more.
Other Popular Colleges in Maharashtra