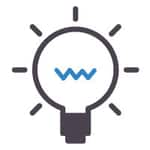 Electrical Engineering
Degrees offered: B.A., B.E /B.Tech, B.Sc., B.Sc.(Hons), B.Tech M.Tech, B.Tech MBA, B.Voc.
Q&A : 6.5 K Question
What is Electrical Engineering
Electrical Engineering deals with the understanding, designing of electronic devices and equipment, and application of concepts to electricity. They test and supervise electrical equipment production too. Electrical engineering is a branch of science concerned with power electronics and creates efficient and reliable electronic systems. It focuses on physics, mechanics, optics, and related mathematics.


As technology is rapidly increasing, the demand for electrical engineers is also growing. The study of Electrical engineering is often combined in the stream with Electronics engineering as they learn about similar concepts.


To be an electrical engineer, one must get enrolled in an engineering college for graduation in technology. The duration of Bachelor of Technology in Electrical engineering program is for four years, and its master's program is for two years.


Many institutes provide electrical engineering course and teach them about electrical devices, semiconductors and microprocessors as well. Switching the lights on and off in your room or checking the time on your smartphone, it takes a group of electrical engineers to make that happen. Electric energy is one of the most used energy in our day to day life.
Eligibility Criteria (UG & PG) of Electrical Engineering
To get into an engineering field, one must satisfy some basic criteria laid down by the authorities associated. These standards are required to be fulfilled by every student to appear for their entrance examination, for the preferred college he/ she wants to take admission in and pursue electrical engineering.


For undergraduates:
An aspirant must have passed class 12th board examination from a recognized board.

In 12th standard, the student must secure passing mass in Physics, Chemistry, Mathematics.

The candidate must have at least 60% marks in his/her 12th board exams. This may vary from college to college.

There is no age limit.
Students also liked

For Post-graduates:
The applicant must be a graduate in electrical engineering from a recognized university/ college

Must have secured a minimum of 60% marks during the graduation program
Browse Electrical Engineering Colleges by States
Browse Electrical Engineering Colleges by Location
Electrical Engineering Entrance Exams
JEE Main - JEE Main is an online assessment organized by the National Testing Agency for aspirants who wish to study in the esteemed Indian Institute of Engineering (IITs) or other government colleges like NITs and GITs. A student can appear twice for the exam (January and April) in one year. With the best score out of the two is considered when preparing the merit list. It is a preliminary test for the IIT JEE Advanced exam. Out of, approximately 9 lakh students, 2.5 lakh are shortlisted for the advanced exam.
Check more details about JEE Main
JEE Advanced -JEE Advanced is the second round of examination, after JEE Mains. It is also an online exam conducted by IIT, Delhi. Students, who wish to pursue engineering from Indian Institute of Technology, Indian Institute of Science and IISER, take this test. The level of difficulty is tough and every year 2.5 lakh applicants participate. The test has two papers for 3 hours each.
Check more details about JEE Advanced
BITSAT - This exam is conducted by Birla Institute of Technology and Science, Pilani, every year. It is an online test which lasts for 3hours. The minimum marks to be scored in 10+2 are 75%, to be able to apply for the examination. This institute has three branches- Pilani, Hyderabad and Goa.
Check more details about BITSAT
GATE - Around 10 lakh students apply for this computerized test every year for ME, M Tech and PhD at government colleges in India. It is conducted by all the IITs and Nation Coordination Board. Final year graduation students can apply too.
Scope of Electrical Engineering in India and Abroad
There are numerous job opportunities soon after graduating from electrical engineering. As almost everything is run on electrical devices, one can't do without an electrical engineer in the organization. An Electrical Engineering student can work in varied industries including Automotive Industry, Defense Industry, Electronics Industry, Marine Industry, Oil and Gas Industry, Power generation industry, Railways, Marine, Telecom industry and many more.


One can get into the public sector, given that, the initiative by the Ministry of Heavy Industries and Public Enterprises – 'Vision 2022 for Indian Electrical Equipment Industry' is going to magnify the scope of electrical engineering in India. Also, to get a job in the Indian railways or the Indian army, an aspirant can prepare for the Indian Engineering Services exam after graduation. By preparing for GATE exams, an electrical engineering graduate can get placed in BHEL, Metro Railways, IOCL or NTPC with a nice pay package.


In the private sector, one can work in product companies like Siemens, and manufacture transformers, CT, and Isolators. Or he/she can get a job in the Information Technology sector and get placed in Tata, HCL, and Cognizant. The scope in this field is vast. After working for a couple of years, one can even apply for jobs abroad. With the rise of electronic devices and the dependency of our lives on electricity is so much that not even a single industry can do without electricity and so an electrical engineer.


So, it's pretty much clear that the demand for electrical engineers will always be high, be it in the public and private sector, in India as well as abroad.
Browse B.Tech Colleges by Cities
Browse B.Tech Colleges by States
Course Fees Electrical Engineering
Minimum Fees
Maximum Fees
Private
Government
Private
Government
UG

21.88 K

B.E /B.Tech in Electrical Engineering at Birla Vishvakarma Mahavidyalaya, Anand

6.00 K

B.E /B.Tech in Electrical Engineering at Vishwakarma Government Engineering College, Ahmedabad

18.75 Lakhs

Dual Degree in Electrical Engineering at Kalinga Institute of Industrial Technology, Bhubaneswar

12.25 Lakhs

B.E /B.Tech in Electrical Engineering at Indian Institute of Technology Kanpur

PG

18.30 K

M.E /M.Tech. in Electrical Engineering at Sreenivasa Institute of Technology and Management Studies, Chittoor

5.20 K

M.E /M.Tech. in Electrical Engineering at Shantilal Shah Engineering College, Bhavnagar

13.74 Lakhs

Dual Degree in Electrical Engineering at Narsee Monjee Institute of Management Studies, Mumbai

3.64 Lakhs

M.E /M.Tech. in Electrical Engineering at Punjab Engineering College, Chandigarh

DOCTORAL

56.00 K

Diploma in Electrical Engineering at Gurukul Polytechnic College, Chomu

11.60 K

Diploma in Electrical Engineering at Government Polytechnic, Balasore

15.98 Lakhs

Ph.D in Electrical Engineering at Sri Satya Sai University of Technology and Medical Sciences, Sehore

4.86 Lakhs

Ph.D in Electrical Engineering at Institute of Chemical Technology Mumbai, Marathwada Campus, Jalna

DIPLOMA

7.88 K

Diploma in Electrical Engineering at Gumla Polytechnic, Gumla

1.80 K

Diploma in Electrical Engineering at Ratua SN Bose Government Polytechnic, Malda

3.97 Lakhs

Diploma in Electrical Engineering at Chitkara University, Patiala

1.45 Lakhs

Diploma in Electrical Engineering at National Power Training Institute, New Delhi
Course Subjects
Bachelor of Technology in Electrical Engineering is a four-year degree, which is divided into two semesters each. It comprises not only theoretical subjects but also practical application, Laboratory work, dissertation/project work and internship.


Some of the subjects taught are named below:
Fundamentals of Electrical Engineering

Electromechanics

Analog and Digital Electrical Circuits

Engineering Electromagnetics

Circuit Theory

Power Electronics Devices and Circuits

Communications Engineering

Physical Electronics

Computer Architecture

Control Engineering

VLSI Technology and Design

Antennas and Propagation

Electric Transportation

Permanent Magnet Motors

Computer-Aided Testing of Electric Motors

Soft Computing

Microprocessors Based Industrial Control

Sonar System Engineering

Computer Vision
Careers in Electrical Engineering
Electrical engineering is a core division of engineering and therefore has remarkable career opportunities like in Power Generation Company with a handsome pay package.


It is the backbone for many MNCs, Information Technology companies, construction industry, shipping, and automobile industry which offer a lot of jobs to electrical engineers.Graduates can easily bag a job with a high salary abroad too, as opportunities outside India are surprisingly huge.Electrical engineering is the foundation of many innovations in healthcare, automobile, robotics and construction industry.


It impacts the day to day life of every individual daily considering we are surrounded and highly dependent on electronic gadgets. The overall employment of electrical engineers is expected to grow by 3% from 2019 to 2029.


The profession is in its evolving stage, as now software is playing its key role too, in electrical engineering. The growth of this profession will be mainly in scientific and technical service firms. The speedy innovation of technology will likely drive the demand for electrical engineers in research and development more. The need to upgrade power grids and assisting with automating various processes and consumer products will keep increasing the demand for electrical engineers in the market. It can be well concluded that the job prospect in this field of engineering is amazing and is going to be even better in the coming years.
Popular Engineering Colleges in India
Upcoming trends
A trend is a broad, progressive change that one expects to continue. In Electrical Engineering upcoming trends would include products which are
greener products and processes

more efficient power devices and power conversion

faster, better, and cheaper

Many aspirants are opting for this domain of engineering, seeing the scope and chances one gets to earn a satisfying future for themselves. Some promising electronic devices are being made (are mentioned below), making it evident that electrical engineering is not only here to stay, but also, has a long way to go:
High-Efficiency Photovoltaic Cells

Green Energy Electrical Power Converters

Smart Electrical Grids

Virtual Reality

Eye-tracking Technology

Wireless Wearable Technology

Graphene

40 GB Wi-Fi
Certifications for Electrical Engineering

Certificate course in DC and AC motors

Certificate course in Power Electronics

Certification in Analog Circuits

Certification in Networks and Systems

Revit MEP Certified Professional
Job Profiles and Top Recruiters
Electrical Engineering Job Profiles
The job prospect in the field of electrical engineering is like an ocean, through which one can swim and can venture into any sphere and still have various chances to look forward to and work. The job profiles include the duties, responsibilities and skills needed to perform a specific job. The recruiter appoints the right engineer at the right job based on his/ her abilities and work experience.
| | |
| --- | --- |
| Job Profiles | Job Description |
| | They design electrical circuits, develop electrical systems, solve problems and test devices. |
| | They are accountable for generating, transmitting and utilizing electricity or related electronic devices like- electric motors and generators. |
| Instrumentation Engineer | The study, create and develop new electrical systems and equipment to be used for controlling, screening industrial operations |
| Operations Manager | They have information about the complete operation of the manufacturing process. They manage all repairs and upgrades of devices and work parallel to other departments |
| Telecommunications Engineer | They design and create equipment to transfer cabled and wired, cellular, broadband data. |
| Electrical Design Engineer | They make electrical systems and devices as per guidelines, based on cost, reliability, quality and security. |
| Electrical Product Design Engineer | They are accountable to create and develop new electrical products. The research, design and develop such products and brings it into the market |
Top Recruiters of electrical Engineering Graduates
The requirements for electrical engineering graduates in Indian and foreign markets are soaring day by day; given that technology is advancing and our dependence on devices are increasing at an equal pace. Job offers and placements are also on the higher side, be it in the public sector or private sector. Electrical engineers are a necessity to growth and development of a nation.


Some top recruiters of electrical engineers are:
SAIL (Steel Authority of India Limited)

BHEL (Bharat Heavy Electrical Limited)

General Electric

Google

NTPC (National Thermal Power Corporation Ltd)

TATA STEEL & POWER LIMITED

HINDUSTAN MOTOR

ISRO (Indian Space Research Organization)

L&T Construction and Steel

IBM (International Business Machines)

SIEMENS technology Services

Durgapur Steel Plant

GAIL (Gas Authority of India Limited)

Jindal Steel & Power Limited

Omega Elevator
Popular Online Engineering Courses and Certifications
Average Salary
If an electrical engineering graduate enters the market as a fresher, the salary expected must be low as he/ she needs some training compared to the one which has 3-4 years of experience.


The average salary of any electrical engineer depends on their education, level of experience, skillset, and seasonality of the job offered. These salaries vary between industry and post.


| | |
| --- | --- |
| Job Profiles | Average Salary |
| Electrical Engineer | Rs. 4 – 7 Lakh p.a. (Approx.) |
| Workshop Manager | Rs. 2 – 5 Lakh p.a. (Approx.) |
| Power Engineer | Rs. 7 – 10 Lakh p.a. (Approx.) |
| Instrumentation Engineer | Rs. 6 – 7 Lakh p.a. (Approx.) |
| Operations Manager | Rs. 6 – 8 Lakh p.a. (Approx.) |
| Telecommunications Engineer | Rs. 6 – 8 Lakh p.a. (Approx.) |
| Electrical Design Engineer | Rs. 6 – 9 Lakh p.a. (Approx.) |
| Development and Test Engineers | Rs. 5 – 7 Lakh p.a. (Approx.) |
| Electrical Product Design Engineer | Rs. 7 – 10 Lakh p.a. (Approx.) |
Required Skillset for Electrical Engineering
Whether someone is a fresh engineering graduate or an experienced engineer, with knowledge, one must have some skill set, making it easier to work at their office. It's important to develop job-specific hard skills, but to achieve success, soft skills are also necessary for smooth work life. So, if an electrical engineering graduate is looking to accelerate in their career, he/ she must have the following set of hard and soft skills.


Hard Skills:
Analytical thinking to identify and define problems, collect data and design a solution to the issue.
Critical thinking to understand intricate circuits and complicated mechanisms of modern machinery.


Proficient in using:
Computer-aided design (CAD)

Matrix Laboratory (MATLAB) for deep learning and machine learning, signal processing and communications, control systems, test and measurement.

Autodesk or AutoCAD is a software which helps make software products and software for architecture and engineering.

Soft Skills:
Attentive- Electrical engineers work on multiple projects at one time. They must be alert and focused as they juggle with different elements and their different characteristics.
Interpersonal Skills- Ability to work in a team is an important skill for electrical engineers during the production process to make sure that procedures are being conducted properly and simultaneously according to the schedule. This also comprises the capability to interact and discuss among colleagues about the issues and solutions to the problems.
Quantitative Aptitude- The talent for solving advanced mathematical problems and calculus to be able to examine and create equipment.
Initiative- Electric engineers must have the quality of inventiveness and apply their creativity while working on new projects. They must also keep updating themselves about new inventions in the industry and technology.
Communication skills – Electrical engineers need to interact with a lot of people including technicians and other engineers to explain their ideas, designs and instruct during the manufacturing and development process.
Course Curriculum for Electrical Engineering
The curriculum of Bachelor of Technology in Electrical engineering comprises of the following to impart knowledge to not only be a successful and efficient engineer but also a worthy and ethical electrical engineer abiding by the rules of honest worker:
Is an expert at mathematical modelling, analysis and design of control systems

Is fluent in English, verbally and good writing skills

They can provide solutions for electrical engineering problems by designing and conducting experiments, determining and examining data, and reporting the results.

Will have complete information on latest electronic devices, analogue and digital circuits, microprocessors/ microcontrollers, data structures, and computer programming and simulation software.

Proficient in transmission and distribution systems, power system

They will strive to invent renewable energy systems for developing clean energy and sustainable technologies.
Browse Engineering Colleges by States
Browse Engineering Colleges by States
Popular Electrical Engineering Entrance Exams in India
Popular Electrical Engineering Colleges in India VIEW ALL
Frequently Asked Questions (FAQs)
Question: What is the difference between an Electrical Engineer and an Electronics Engineer?
Answer :
Electrical and electronics are two related forms of engineering.
Electrical Engineers- Develop and improve products by using electric power. They manufacture and install electrical goods and test electrical equipment to make sure their specifications are perfect. They evaluate customer complaints and solve them.
Electronics Engineers- They develop software products for commercial, industrial and residential use. They create, test and maintain the environment for electronic components and equipment and inspect electronic goods for safety standards. They develop and modify technical problems.
Question: Are there any certificate courses in computer science which could help improve an Electrical Engineer skill-wise?
Answer :
After being a graduate in Electrical Engineering, one can take up some certificate course to enhance knowledge, as competition is fierce, and everyone must put their best work.
Some of these courses are:
Programming Languages – JAVA, C, Python and MATLAB

Power Systems and Solar Panels

C-DAC

Robotics and Humanoids

Automation Training

Programmable Logic Controller (PLC)

Supervisory Control and Data Acquisition (SCADA)

Direct Current Amperage (DCS)
Question: Why Electrical Engineering?
Answer :
With an ever-increasing population and the rising disposable income and necessities increasing, being a good electrical engineer has never been more rewarding. So, taking this course and entering this field will catapult you to the forefront of development.
Question: What is the responsibility of an Electrical Engineer?
Answer :
An electrical engineer has main responsibilities and duties. They work on many engineering projects, collaborate with technicians and ensure system safety. Some of the essential responsibilities are:
Design and improve electrical products and system

Develop manufacturing process based on global standards and set codes

Manage projects and deliver them on time

Evaluating the system's safety, reliability and performance
Question: Which are top university/ college in India to pursue Electrical Engineering from?
Answer :
The best colleges to study BTech in Electrical Engineering in India are:
Indian Institute of Technology, Bombay

Indian Institute of Technology, Kharagpur

Indian Institute of Technology, Kanpur

Indian Institute of Technology, Delhi

Birla Institute of Technology and Science, Pilani
Questions related to Electrical Engineering
Showing 6280 out of 6280 Questions
Interested in Electrical Engineering? Find information around eligibility, career scope, jobs , colleges and exams and much more for free.