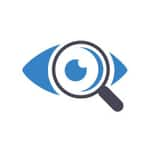 Ophthalmology
Degrees offered: B.O.T., B.Optom, B.Sc., B.Voc., D.M., Diploma, M.D.
Q&A : 139 Question
What is Ophthalmology
Ophthalmology is the branch of medicine which deals with the study, diagnosis, prevention, and treatment of diseases pertaining to the eye and the visual system as a whole. The eye is the most crucial organ in the visual system and is sensitive to many different clinical conditions.


Doctors who specialize in ophthalmology are known as ophthalmologists, and their work revolves around the therapy of these conditions.


As the population ages, eye care becomes all the more important with the higher risks of age-related eye diseases such as macular degeneration and cataracts. The field of ophthalmology is dedicated to extensive study and research of these conditions, and incorporating relevant technologies to treat them efficiently.
Eligibility Criteria (UG & PG) of Ophthalmology
Aspirants who wish to specialize in Ophthalmology will first have to complete a UG course in MBBS (Bachelor of Medicine and Bachelor of Surgery), followed by a postgraduate degree in Ophthalmology like MD (Doctor of Medicine), and MS (Master of Surgery), depending on what practice they would like to build a career in.


For Undergraduates:

For Postgraduates:
For MS/MD/other PG courses in Ophthalmology: Aspiring candidates must possess an MBBS degree. Also, they must sit for PG-level entrance examinations and procure a good score in the same.
Entrance Exams for Ophthalmology Course
National Eligibility cum Entrance Test (NEET): This is a medical entrance examination conducted at the national level for granting admission to students who wish to study medical/dental courses in the top government and private medical colleges in India.
NEET UG: The UG-level NEET examination is conducted specifically for students seeking undergraduate admission into medical/dental courses of study.

NEET PG: The PG-level NEET examination is a qualifying examination for those who want to study postgraduate medical or dental courses such as Doctor of Medicine, Master of Surgery, etc. Students seeking to study Diploma courses, too, must take this exam.

Diplomate of National Board Post-Diploma Centralised Entrance Test (DNB PDCET): Conducted by the National Board of Examination, the DNB PDCET is a prerequisite computer-based examination for students who are seeking admission to post-diploma DNB (broad specialities) postgraduate courses.


Note: Other national medical entrance examinations are AIIMS (All India Institute of Medical Science Entrance Exam) and JIPMER (Jawaharlal Institute of Postgraduate Medical Education and Research) for the candidates to appear for.
Scope of Ophthalmology in India and Abroad
A career in ophthalmology requires multiple special skills such as patient care, surgery and medicine because the discipline has many sub-fields. There are many good reasons to opt to study Ophthalmology after an MBBS, one of them being that the discipline maintains a good balance between medical and surgical practice, giving aspirants the choice to focus on either.


With the right training on either track combined with basic eye-hand coordination, one can adapt easily to this field.


The demand for Ophthalmologists is high in both the private and public sectors. Railways-run departmental hospitals and hospitals run by PSUs provide fantastic work opportunities to ophthalmologists.


NGOs, charitable hospitals, missionary hospitals etc. options are also explored by many, and there is plenty of scope for ophthalmologists to set up their clinics as well.


Ophthalmologists have plenty of career scope and scope for career growth in India as well as in foreign countries, particularly the UK, USA, Australia, and the Gulf countries.


With the Coronavirus pandemic having forced the entire world to go into lockdown, restricted indoors with nothing but technology to keep people connected, the time that we ordinarily spend looking at electronic screens have increased enormously.


Not only for maintaining virtual social lives, but these screens have also become the single most important thing in keeping us connected with our workplaces, since the introduction of work-from-home.


As a result, eye-related problems are predicted to, and probably already have, become much more frequent and now more than ever, ophthalmologists are in high demand all over the world. This inflation in demand for eye treatment is not expected to subside anytime soon.
Course Fees Ophthalmology
Minimum Fees
Maximum Fees
Private
Government
Private
Government
UG

24.12 K

B.Sc. in Ophthalmology at Global Open University, Dimapur

16.50 K

B.Sc. in Ophthalmology at Dr YSR University of Health Sciences, Vijayawada

35.11 Lakhs

M.S. in Ophthalmology at Manipal Academy of Higher Education, Manipal

1.31 Lakhs

B.Sc. in Ophthalmology at Shri Vasantrao Naik Government Medical College, Yavatmal

PG

20.00 K

P.G.D in Ophthalmology at Singhania University, Jhunjhunu

---

Data not available

1.35 Crores

M.S. in Ophthalmology at Chettinad Academy of Research and Education, Kelambakkam

47.40 Lakhs

M.S. in Ophthalmology at Surat Municipal Institute of Medical Education and Research, Surat

DOCTORAL

90.00 K

Ph.D in Ophthalmology at NIMS University, Jaipur

---

Data not available

33.00 Lakhs

Ph.D in Ophthalmology at BLDE University, Bijapur

67.92 K

Ph.D in Ophthalmology at University of Hyderabad, Hyderabad

DIPLOMA

15.00 K

Diploma in Ophthalmology at CMJ University, Shillong

1.50 K

Diploma in Ophthalmology at Anugrah Narayan Magadh Medical College and Hospital, Gaya

75.00 Lakhs

Diploma in Ophthalmology at MGM Medical College and Hospital, Navi Mumbai

11.94 Lakhs

Diploma in Ophthalmology at Rajah Muthiah Medical College, Annamalainagar
Course Subjects
Some of the most important subjects covered in this field of study at the MBBS level as well as the Master's level include:
Anatomy and Development of the Eye

Elementary and Physiological Optics

Errors of Refraction

Physiology of Eye and Vision

Diseases of Lens

Diseases of Cornea

Diseases of Conjunctiva

Diseases of Sclera

Disorders of Ocular Motility

Ocular Pharmacology

Community Ophthalmology

Neuro-ophthalmology

Diseases of Retina and Vitreous

Glaucoma

Trauma and Emergency Ophthalmology

Disorders of the eyelids, orbit, lacrimal drainage apparatus, Occuloplasty

Disorders of the Optic Nerve, and more.
Careers in Ophthalmology
The fear of losing eyesight to blindness is tremendous among people. Nothing seems to be more terrifying than the idea of going about life without the ability to see. We know that as people enter old age, their chances of suffering from eye diseases or other visual system problems increase exponentially. Today, this isn't true only of the elderly.


In lifestyles where we spend between 50-90% of our days looking at screens, the risks of eye problems are high for people of all ages, starting from preteens who have just begun to understand the technology and receive their first smartphones, to working professionals whose jobs are majorly contained within a laptop/monitor screen.


With this growing fear of the risk of losing one's eyesight spreading through the population, the need for ophthalmology is at its peak.


A career in ophthalmology means taking on immense responsibility. Ophthalmology is a medical field wherein professionals usually have long-standing relationships with customers.


An enormous amount of trust is invested in these relationships. As a good ophthalmologist, one can probably never run out of patients. The field is highly lucrative and can be extremely rewarding to those who take pleasure in helping others.
Upcoming trends
The current trends in Ophthalmology focus on key areas such as lens implantation and cataract surgery; corneal and external eye disorders; oculoplastic and orbital surgery; glaucoma; neuro-ophthalmology; refractive surgery, and numerous others.
MicroRNA-126 (MiR-126): The MicroRNA-216 is a non-coding, highly conserved RNA primarily expressed in the endothelial cells in humans. This RNA maintains the Blood-Retina barrier in the eye and protects against retinal vascular leakage, retinal endothelial cell apoptosis, and retinal permeability. Recent analyses of serum samples collected from proliferative diabetic retinopathy patients revealed that the levels of MiR-126 in the serum are proportional to the extent of retinal damage. As the retinal damage progresses, MiR-126 in the serum declines. These findings introduced the possibility of using the RNA as a non-invasive biomarker for screening for retinal endothelial injury and early diagnosis of proliferative diabetic retinopathy.

Launch of voretigene neparvovec-rzyl: A recent advance credited to Luxturna, Spark Therapeutics, the voretigene neparvovec-rzyl was launched for the treatment of confirmed biallelic RPE65 retinal dystrophy. It represents proof-of-concept of eye disease treatment using gene therapy, making way for more exciting future therapies for ocular diseases.
Job Profiles and Top Recruiters
After completing studies in any field of study, the very next question posed to every candidate is, what comes next? Upon completing a degree in Ophthalmology, while the most intuitive course of action would be to work as an Ophthalmologist, a few other job profiles that candidates may explore are:


| | |
| --- | --- |
| Job Profiles | Description |
| Ophthalmologist | Diagnosis and treatment of all eye diseases, prescription of contact lenses and spectacles as well as medicines for eye-related problems |
| | Treatment of a wide range of head and neck conditions, they can treat problems in nerves that control vision, among other problems. |
| Ophthalmology Surgeon | Performing surgery to treat glaucoma and cataracts and correct refractive errors. Diagnosis of medical conditions impacting the eyes |
| Clinical Assistant | Assisting doctors with patient management, record keeping, and basic diagnostic tests |
| Medical Consultant | Involved in research, managing resources and practising development, training junior doctors and other healthcare professionals, leading members of the ophthalmology team |
| Professor/Lecturer | Teaching Ophthalmology in colleges and universities |
Top Recruiters in Ophthalmology
All India Institute of Medical Sciences, multiple cities

Fortis Healthcare Ltd.

SIMS Healthcare Pvt. Ltd.

Rotary Narayana Eye Hospital

Violet rays, Bangalore

Sri Ganesh Vinayak Eye Hospital, Dehradun

Chacha Nehru Bal Chikitsalaya
Average Salary
While salaries may vary widely considering factors such as level of seniority, experience, and profession type; the average annual salaries of the different job roles in Ophthalmology are approximated as given below:


| | |
| --- | --- |
| Job Profile | Average Annual Salary |
| Ophthalmologist | RS. 12.10 Lakhs p.a. (Approx.) |
| ENT Specialist | RS. 21.90 Lakhs p.a. (Approx.) |
| Ophthalmology Surgeon | RS. 10.24 Lakhs p.a. (Approx.) |
| Clinical Assistant | RS. 3.93 Lakhs p.a. (Approx.) |
| Medical Consultant | RS. 24.60 Lakhs p.a. (Approx.) |
| Professor/Lecturer | RS. 1.4-2.0 Lakhs p.a. (Approx.) |
Required Skillset for Ophthalmology
To build a successful career in Ophthalmology, a postgraduate degree is only one of many pillars necessary. For specialists in surgery, precision and plenty of practice are required, whereas in medicine, having a broad base of knowledge is necessary. Some of the other essential skills in Ophthalmology include:
Good eye-hand coordination

Significant proficiency in Mathematics and Physics

Excellent knowledge in medicine

Working knowledge of all the visual system-related diseases, the anatomy of the eye and all its functions

Up-to-date knowledge of ongoing research topics in the field

Strong decision-making, organization, analytical, and problem-solving skills

Strong communication skills

Ability to perform administrative and managerial functions well
Course Curriculum for Ophthalmology
After acquiring the MBBS degree, students can opt to pursue a postgraduate course in Ophthalmology, typically in either the Master of Surgery / Doctor of Medicine domain. Usually, either of these courses has some common curriculum which is aimed at equipping the student with knowledge and skills such as:
Basic knowledge of the human body structure and functions related to the visual system, along with factors which may disrupt/cause harm to these mechanisms

Ability to handle day-to-day ophthalmology problems independently, with full recognition of the limitations of one's clinical knowledge

Understanding of environmental effects on health and familiarity with the epidemiology of common diseases in the ophthalmology field.

Ability to integrate promotive and preventive methods with curative and rehabilitation measures in disease treatment

Familiarity with and understanding of common eye-related problems occurring in rural areas where facilities are limited

Familiarity with current developments and research topics in the field
Popular Ophthalmology Entrance Exams in India
Popular Ophthalmology Colleges in India VIEW ALL
Frequently Asked Questions (FAQs)
Question: What are the subspecialties in Ophthalmology for which I can do a fellowship?
Answer :
Some of the fellowship programmes offered by top institutes are Cornea and Ocular Surface, Cataract, Medical Retinal, Vitreo Retina, Retinopathy of Prematurity, Glaucoma, Oculoplasty, Pediatric Ophthalmology, and numerous other options.
Question: Why is ophthalmology so important?
Answer :
In an ideal world, we would not have any diseases, disorders of disabilities but all of them exist, and in the modern world, human eyes face a lot of strain due to constantly seeing light which causes the human eye to have more strain than what was present earlier. Thus Ophthalmologists are important and a necessity.
Question: What is the scope of Ophthalmology?
Answer :
As long as people have eyes, the scope of Ophthalmology is indeed great and a necessity which should be explored to ensure a better, healthier life.
Question: How are Internship, Residency, and Fellowship different?
Answer :
Residency in any medical discipline is a training program, typically lasting about 3 years. The first year of training immediately after medical school is known as the internship or postgraduate year 1.
After completing a residency, the training that students undergo in a subfield or sub-speciality is known as the fellowship.
Question: What to expect during the Ophthalmology Residency?
Answer :
60% of resident training for Ophthalmology in India is done under government organizations, while the remaining are private organizations. Training imparted during this period is in various settings, mostly medical colleges and private institutes.
The training does not follow a coherent system, as a result of which the quality of training can vary enormously from institute to institute.
The basic idea, however, is to ensure that residents are made to observe varieties of ophthalmic surgeries in medical retina, refractive procedures, oculoplastic surgery, squint surgery, implant, routine ocular trauma, and other related procedures to help them develop an interest when the time comes to select a field of interest for a fellowship.
Wherever possible, residents are also made to perform some of these procedures under supervision.
Questions related to Ophthalmology
Showing 128 out of 128 Questions
Courses Similar to Ophthalmology
Interested in Ophthalmology? Find information around eligibility, career scope, jobs , colleges and exams and much more for free.