GMAT 2023 Exam – Registration (Open), Dates, Eligibility, Pattern, Syllabus, Result
Stay up-to date with GMAT News
About GMAT 2023
GMAT 2023 - Graduate Management Admission Test or GMAT exam is conducted by the Graduate Management Admission Council (GMAC)  for MBA admissions in many countries around the world. The GMAT 2023 is computer-based exam and the questions asked are MCQ based. Students can check all the details about the GMAT registration, GMAT exam dates, GMAT exam syllabus, and GMAT fees from the GMAT official website - www.mba.com/exams. Students who wish to pursue MBA or PGDM abroad are required to take the GMAT exam 2023 whose scores are used for selection purposes. The GMAT entrance exam for MBA or any business school are based on the GMAT scores for getting admission into any GMAT participating colleges/unversities worldwide and many top institutions in India as well. The GMAT exam is designed to test the skills of candidates that are most important for a management program.
GMAT 2023 Latest update - GMAC has announced the GMAT registration dates for the focus edition exam. 
Fast facts about the GMAT exam 2023:
| | |
| --- | --- |
| GMAT full Form | Graduate Management Admission Test |
| GMAT official website | www.mba.com/exams |
| No. of GMAT applicants | More than 200,000 students from across the world |
| Number of Programs | 7,000 plus MBA and Masters programs |
GMAT full form
GMAT exam is conducted by GMAC throughout the year. The GMAT full form is Graduate Management Admission Council. The scores obtained in the GMAT 2023 is used for admission in MBA programmes worldwide. 
GMAT Focus Edition 2023
GMAC has launched the GMAT 2023 focus edition which will be more efficient and insightful for the students. The details of GMAT changes are available on the GMAT official website. The GMAT exam current edition will be available for students til early next year. 
The overview of the GMAT focus edition is as follows -
In the GMAT focus edition,  GMAC has reduced the GMAT exam 2023 timings by one hour. 
As per the GMAT focus edition paper pattern, there will be three 45-minute sections and no essay. 
The GMAT exam will now have a question review and edit feature, and students can select the section order of GMAT paper.
Some changes in the GMAT exam syllabus have been introduced. GMAT Focus Edition syllabus will now have a new section called Data Insights (DI), while sentence correction will be removed. 
GMAT Focus edition dates
GMAC has not yet announced any official GMAT exam dates, however, a timeline of GMAT focus has been released which is as follows - 
GMAT Focus Edtion official prep will be available in Q2 2023 (June 6, 2023). 
GMAT 2023 Focus Edition Registrations will start on the GMAT official website in Q3 2023  (August 29, 2023 onwards). 
GMAT focus edition testing will commence in Q4 2023 (October 2023 onwards).
What is the GMAT exam 2023?
Many B-Schools abroad use the GMAT scores for their MBA admissions, also there are many GMAT accepting colleges in India. The GMAT exam is conducted throughout the year as well as on-demand in specific test centres around the world. GMAT exam 2023 is also offered online. The GMAT fees vary from country to country. Students applying for the GMAT 2023 exam must check the fee applicable in their country.
The GMAT syllabus is designed to test the high-order reasoning capacities of every applicant. The GMAT exam comprises 4 sections and requires basic English and math skills from the applicants. The GMAT 2023 exam will assess your ability to think critically, analyze and infer information and solve problems. The GMAT syllabus includes topics that involve Integrated Reasoning, complex judgments and critical thinking, and analytical skills. GMAT exam 2023 will have four timed sections. Each is separately timed with two optional eight-minute breaks.
GMAT exam 2023 - Mode of exam
In view of COVID-19 pandemic, GMAC is offering the option of GMAT entrance exam online or at a test center. The GMAT changes is only in mode of exam while other details related to GMAT exam will remain the same. GMAT online is not available in Mainland China, Cuba, Iran, North Korea, and Sudan due to regulatory and local data privacy rules. 
As per the current GMAT paper pattern, the exam duration is 3 hours and 30 minutes. It comprises 4 sections for evaluation. The sections in GMAT exam are Quantitative Reasoning, Verbal Reasoning, Integrated Reasoning and Analytical Writing. GMAT total marks in 800. Students are advised to go about your GMAT preparation accordingly. 
The Quantitative Reasoning section of GMAT exam 2023 tests math skills and numerical literacy.

The Verbal Reasoning section tests reading comprehension skills and understanding of written arguments.

The Integrated Reasoning section of GMAT paper tests the data analysis and interpretation skills.

The Analytical Writing section measures critical thinking and communication skills.
GMAT Exam Preparation 
For GMAT exam preparation, students must check the GMAT syllabus and GMAT paper pattern. The GMAT preparation time depends on students ability to learn and practice. Typically around 6 months of GMAT preparation time is considered good enough to score well in the GMAT exam. GMAT mock tests are available for students for practice purposes. Since the GMAT exam 2023 is time-bound, students must attempt as many GMAT practice test as they can within the stipulated time. 
GMAT 2023 will have a total of 80 scored questions. Questions asked in GMAT 2023 will be both objective and subjective in nature. GMAT scores are valid for a period of five years from the date of the examination and are available for reporting for up to 10 years.
GMAT Fees 2023
GMAT registration fee is US$275. While the GMAT fee for online exam is $300.  GMAT fees in India would roughly translate to INR 22,500 approx. The complete GMAT exam fee is mentioned in the table below. 
GMAT Application fees
| | |
| --- | --- |
| GMAT Fees | Amount to be paid |
| GMAT exam fee | US$275 |
| GMAT Online exam fee | US$300 |
| Enhanced Score Report(for GMAT) | US$30 |
| Additional Score Report | US$35 each |
| Cancel score (online after you leave the test centre) | US$25 |
| Reinstate score | US$50 |
| AWA Essay Rescoring | US$45 |
GMAT 2023 Highlights
| | |
| --- | --- |
| Full Exam Name | Graduate Management Admission Test |
| Short Exam Name | GMAT |
| Conducting Body | Graduate Management Admission Council |
| Exam Level | International Level Exam |
| Languages | English |
| Mode of Application | Online |
| Mode of Exam | Online |
| Participating Colleges | 196 |
| Exam Duration | 3 Hours 30 Minutes |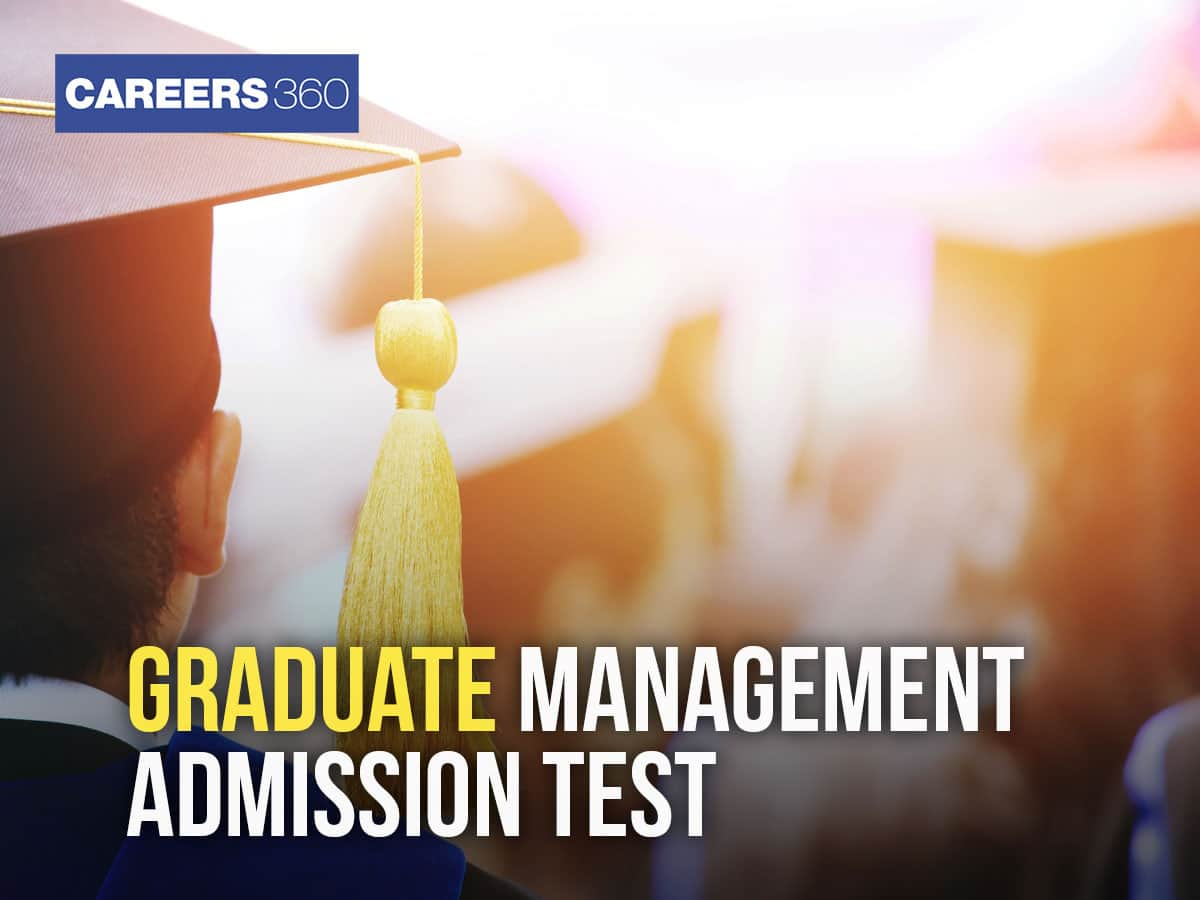 GMAT 2023 Important Dates
Past Dates and Events
Application - GMAT focus edition - Start Date | Mode: Online
GMAT exam 2023 is conducted by Graduate Management Aptitude Council (GMAC). There is no partiality based on nationality, religion, sex, background, history, etc. The GMAT eligibility criteria are based on the following: -
Valid Passport - Candidates must hold a valid passport at the time of the GMAT exam.
Age- A candidate must be 18 years and above to appear for the GMAT. If a candidate is under 18, he/she has to submit written proof from parents/guardians to appear for the GMAT. There is no upper age limit for the GMAT exam.
Qualification - A candidate with a bachelor's degree from a recognized institute can appear for the GMAT 2023 exam. Students in the final year of under graduation or working professionals can write the GMAT
Language Requirements - The GMAT exam is conducted in English, so one must know English to understand the questions. However, it is not compulsory to have it as a medium of instruction in school/college studies.
Attempts - A candidate can give a maximum of five attempts in a year in GMAT with a gap of 16 days between each attempt. In a lifetime, one can not take more than 8 attempts.
How many attempts are allowed for GMAT exam 2023?
Candidates are allowed to retake the GMAT a maximum of 5 times a year. The maximum number of attempts allowed for any candidate in a lifetime is 8 times. However, there must be a gap of 16 days before retaking the GMAT exam.
GMAT eligibility criteria- institute specific
It is important that candidates make the list of institutes they are interested in applying to and then check the GMAT eligibility criteria for each. Qualifying for the GMAT is just one step in the MBA admission process.
Mode of Application : Online
Mode of Payment : Net Banking | Credit Card | Debit Card | NEFT
Registrations for the GMAT exam 2023 are open. The GMAT is conducted throughout the year. GMAT registration can be done six months before the preferred date. Students can check all the details on GMAT official website. The GMAT registrations for GMAT focus edition will start in Q3 2023  (July 2023 onwards). 
Steps for the registration of the GMAT exam 2023
Visit the GMAT official website. 
Create a GMAT Profile.
Enter Personal Information, Profile Details and verify your profile.
Schedule Your GMAT exam (select test date and centre). 
Confirm GMAT 2023 details.
Pay GMAT exam fees.
A confirmation is received via email after completion of GMAT registration.

Verify that name, date of birth, location of citizenship, and gender match the details in the identification proof presented on the GMAT exam day.

The next step is to select the schools receiving the GMAT scores (max 5 programmes).

Review the confirmation letter for the GMAT exam to check whether the details are correct.
Note: Candidates can do registration for the GMAT exam online/ by phone/ postal mail, or by fax and pay by credit card or debit card, check, or money order. 
GMAT registration through phone: To register by phone for GMAT, candidates need to call the GMAT customer service in their region. There will be an additional service fee of US$10.
India Phone- 0120 4397830 (Monday to Friday- 9 am to 6 pm)
Steps for GMAT registration by post
Complete the GMAT application form on the mba.com
Download and mail the GMAT application form along with the fee payment information.
For doing the postal GMAT registration, candidates need to pay the GMAT fee by cheque or money order.
GMAT fees 2023
Online GMAT exam fee payable is US$ 275.
GMAT registration via phone: US$ 275 + US$10 for customer service charges.
GMAT 2023 exam postal registration fee to be paid via cheque or money order.
How to reschedule the registration of the GMAT?
Candidates can reschedule the exam online or by phone. 
To reschedule the registration of the GMAT exam 2023, candidates should log in to the GMAT official website and click on "Reschedule your GMAT Exam".  
If the candidate reschedules the exam over the phone, there will be an additional service fee of US$10.
If the new date is more than 7 days ahead of the initial picked date then they need to pay US$50 as a rescheduling fee.
How to cancel the GMAT test?
Canceling the GMAT can be done online or by phone. GMAT exam 2023 cancellation fee: US$150. 
If GMAT exam cancellation is to be done online, candidates should log in to the main website and click on "Cancel GMAT Exam".
If the candidate cancels the GMAT exam over the phone, there will be an additional service fee of US$10.
GMAT exam registration - key points
To get the preferred GMAT  exam date, candidates need to start the process of GMAT exam registration well in advance.
The candidate should decide on the GMAT exam date as per the application deadlines of the institutes he/she plans to be admitted.
The candidate must have all the required information, credit/debit card, and identification details while filling out the application form.
After completing the registration for the GMAT, they must also verify all details to ensure that the details mentioned in the GMAT account are correct.
Analytical writing assessment (AWA)
GMAC will release the official GMAT prep on June 6, 2023. To achieve the desired score in the GMAT exam, devising the right GMAT preparation strategy is very crucial. The correct GMAT exam preparation strategy will help a student achieve his/her goals. Some of the GMAT preparation tips that one must follow are
1. Understand the GMAT exam pattern
GMAT is a 'computer adaptive test' that adapts to the candidate's ability in real-time by selecting questions based on the responses provided by them. Therefore, it is important to understand the exam pattern, syllabus, marking system, topic-wise weightage, and types of questions in the paper. Candidates must read them in detail to build a proper exam strategy and decide on the GMAT preparation time. 
2. Refer to the GMAT syllabus
Topics to cover and study come from the syllabus of GMAT. Hence its important to refer to the prescribed syllabus and GMAT paper pattern to understand what to study. 
3. Collect the best resources
Gather GMAT preparation material that is in sync with the GMAT previous year papers to understand important topics. The GMAT practice test should cover all levels like easy, moderate, and difficult. 
4. Targeted study
Keep time targets in terms of course completion, revision, and practice of questions. It will improve performance, overall speed, and accuracy. If a GMAT exam section is allotted 30 minutes, try to cover it five minutes early. 
5. Practice regularly
GMAT preparation requires a lot of practice to improve the time speed, accuracy, and score range. GMAT practice test will be a great help. Practicing topics, especially weak ones, will give the candidate confidence in the exam hall and save him/her from the anxiety of exam pressure. Practice questions section-wise, topic wise, and try to give full-length question papers at regular intervals.
6. GMAT diagnostic tests
These are designed like actual GMAT exams. The questions asked are similar to the questions asked in the main exam. By giving these tests, a candidate will come to know where he/she stands in the preparation, what are the weaknesses and strengths areas. They will also help in expanding knowledge as they come with detailed solution analysis, different methods to solve the questions, and percentile evaluation.
For a candidate who is appearing for GMAT exam 2023, it is vital to know the GMAT exam pattern. GMAT exam is computer based with 80 questions across four sections. Candidates equipped to know what type of questions, marking scheme, duration and such factors can prepare better. There are a few changes in the GMAT syllabus for GMAT focus edition. There will be only three sections and GMAT exam time is also been reduced to up to 1 hour.  The GMAT exam pattern 2023 is given below.
GMAT exam pattern 2023
| | |
| --- | --- |
| Mode of GMAT 2023 | Computer based |
| Types of Tests available | GMAT Online and GMAT at test centre |
| Duration | 3 hours and 7 minutes |
| No of questions | 80 questions |
| Type of questions | Multiple choice objective |
| Type of Test | Computer adaptive |

Detailed GMAT 2023 exam pattern
Section

Number of Questions

Type of Questions

Duration

Verbal Reasoning
36 questions
Critical Reasoning
Sentence Correction
Reading Comprehension
65 minutes
Quantitative Reasoning
31 questions
Problem Solving
Data Sufficiency
62 minutes
Integrated Reasoning

12 questions



Table Analysis
Two-Part Analysis
Graphics Interpretation
Multi-source Reasoning
30 minutes
Analytical Writing Assessment (AWA)

1 Topic (Essay)



Analysis of argument
30 minutes
Total
80 questions


3 hours and 7 minutes
Options for the GMAT exam's section order
Candidates are allowed the flexibility to choose the order of the sections they would attempt in the GMAT exam 2023. However, three pre-defined options candidates can choose from the GMAT 2023 exam pattern are:
Analytical Writing Assessment, Integrated Reasoning, Quantitative, Verbal
Verbal, Quantitative, Integrated Reasoning, Analytical Writing Assessment
Quantitative, Verbal, Integrated Reasoning, Analytical Writing Assessment
GMAT 2023 Mock Test
Practice is very important to ace any exam, GMAT exam not being an exception. Candidates who are appearing for the exam will need to not just study but put it to practice. The best way to go about it is to use the official mock tests as well as the ones available on the internet.
GMAT Practice Tests
1. GMAC allows all students a free official starter kit along with 2 practice exams for GMAT 2023. The kit contains a sampler of 90 questions from past GMAT exams along with the practice tests. These tests are based on the actual format and help candidates match the difficulty levels and manage their pace just like in the actual GMAT 2023 exam.
Click here to avail the GMAT™ Official Starter Kit + Practice Exams 1 & 2 (Free).
GMAT 2023 Exam Centers
State
City
Gujarat
Ahmedabad
Surat
Punjab
Amritsar
Karnataka
Bangalore
Manipal
Madhya Pradesh
Bhopal
Tamil Nadu
Chennai
Uttarakhand
Dehradun
Assam
Guwahati
Rajasthan
Jaipur
Pilani
West Bengal
Kolkata
Uttar Pradesh
Lucknow
Noida
Maharashtra
Mumbai
Pune
Delhi
New Delhi
Haryana
Gurugram
Jharkhand
Ranchi
Documents Required at Exam
Valid government issued passport
Candidates who appear for GMAT exam 2023 can avail their scores immediately after completion of the test. The GMAT score is issued in the form of a report that includes the scores obtained in Verbal Reasoning, Quantitative Reasoning, Integrated Reasoning and the total scores. 
Official GMAT score 2023 will be available to candidates within five to 20 days. In most cases, the GMAT score is released within five to seven days, but it may take up to 20 days to fully process any request, the same as if candidates accepted their scores on test day. GMAT score validity is 5 years. 
Candidates will be issued the official GMAT score report within 20 days from the GMAT exam day. GMAT scores are calculated on a 200-800 point scale with 10-point increments. The GMAT 2023 total marks will comprise the cumulative scaled scores of the Verbal Reasoning and Quantitative Reasoning sections. The Integrated Reasoning and the Analytical Writing Assessment scores are calculated and reported separately on the GMAT score report 2023. The GMAT scores chart is given below.
GMAT score chart 2023
| | |
| --- | --- |
| Sections | Marks |
| Verbal Reasoning | 6 - 51 |
| Quantitative Reasoning | 6 - 51 |
| Integrated Reasoning | 1 - 8 |
| Analytical Writing Assessment | 0 - 6 |
What after the GMAT exam 2023?
Candidates have the following options after they complete their GMAT 2023 exam.
1. Pick the unofficial GMAT score report 2023: Candidates who have accepted their GMAT scores may pick a printed copy of their unofficial GMAT score report at the exam centre. 
2. Cancel the GMAT score 2023: Candidates have the option to cancel their GMAT scores up to 72 hours after the completion of the GAMT exam 2023. This is for candidates who have accepted their GMAT scores 2023 at the test centre after completion of the test. The cancellation of the GMAT scores can be done online. Candidates are advised that the option to cancel the GAMT exam 2023 may take up to 24 hours to be visible depending on the location of the test centre. 
3. Reinstate GMAT score: This option is for students who have previously cancelled their GMAT scores. To reinstate the previously cancelled GMAT exam scores, candidates need to login, follow the instructions and pay the requisite fee.
GMAT rescoring
Candidates can request rescoring service for their Analytical Writing Assessment (AWA) section in the GMAT. 
Rescoring facility is not open for the Verbal, Quantitative, or IR Prep sections of the GMAT 2023 exam. 
Candidates can also request rescoring of their AWA essay by an independent human reader for a specified fee.
Requests for rescoring must be made within 6 months of the GMAT test date. 
Candidates have to pay extra fees for this facility.
Sending GMAT score reports to B schools
Once the exam is complete, candidates may need to send their GMAT scores to the chosen BSchools. GMAT Score Reports (copies of essays and a digital photograph) are released to schools. This is at the specific request of the candidates. Scores are sent only if a designated graduate management program has elected to receive them. Candidates may instruct the same when they take the GMAT. They may also request an Additional Score Report (ASR). 
GMAC can also share this information with their subsidiaries and third-party partners for research purposes, as well as others as provided in the Privacy Statement on mba.com. 
All the details related to GMAT are available in PDF format in the GMAT Ebook.
Frequently Asked Questions (FAQs)
Question:GMAT exam is for what purpose?
Answer:
Scores obtained in the GMAT exam are accepted by more than 2,400 institutes from 110 countries for admission to MBA or other management programmes. 
Question:GMAT exam is for which country?
Answer:
GMAT 2023 score is used for admission in Higher education institutes in more than 110 countries including US, UK, Canada, Australia, etc. 
Question:When should I give GMAT exam?
Answer:
Try to give the exam at least 6-7 months before the college application starts. This way you will have buffer time to re-appear for the test if you received a poor score in the first attempt. 
Question:What is a good GMAT Score?
Answer:
A 720+ score is a good score in GMAT. It also depends upon the institute you are applying to.
Question:How to prepare for GMAT in 2023?
Answer:
Students should follow the right resources, learn time management, devise an effective study plan, do lot of practice questions and mock tests to achieve the maximum score. 
Question:Is GMAT a tough exam?
Answer:
GMAT is a tough exam and it requires the right strategy and hard work to score 700+. Its computer-adaptive nature, timing pressure, exam format are some reasons which make the exam hard. 
Questions related to GMAT
Showing 213 out of 213 Questions