MBBS Companion
Your one-stop MBBS Counselling package with NEET UG College Predictor, a printed Almanac with 150+ FAQs on Admissions, Webinars & more
What's in it for you?
College Predictors
Predict your admission chances in 750+ Colleges
Chances based on minute details like your Rank, Caste, Home State, Gender etc.
Unlock NEET UG College Predictor
Covers All India, Deemed Universities & 22+ State level Counsellings through NEET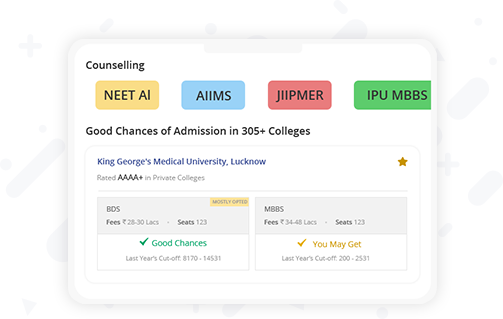 MBBS Almanac
150+ of your most Frequently Asked Questions on MBBS admissions answered
A printed guide delivered to your doorstep
Questions include Top Colleges, Preparation, Counselling, Admission Process, Fees, Placements & more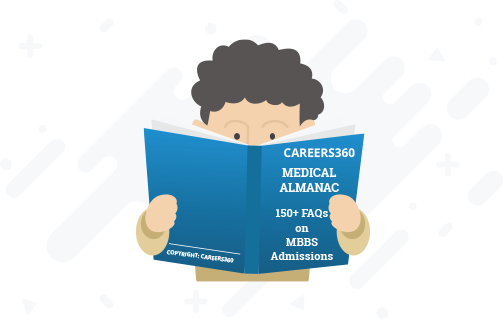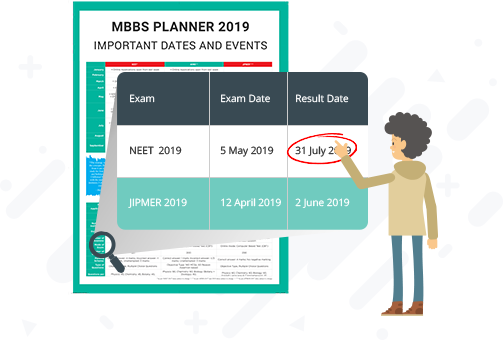 MBBS Planner
A Printed Poster covering all important dates and events for your MBBS admissions
Delivered to your doorstep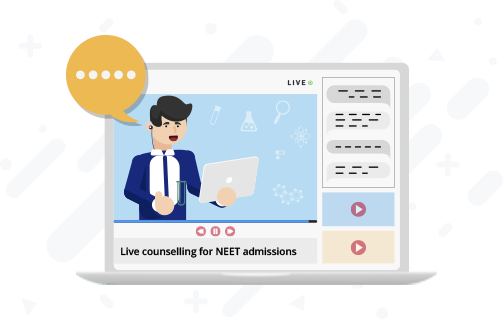 Webinars
Exclusive Online Sessions for Students / Parents
Get your queries resolved live by our panel of Experts
E-Books
Collection of E-books related to your MBBS-BDS Admissions.
All About NEET UG - Paper Analysis, Preparation Strategies & Tips
Information about State wise and All India Medical Counselling Process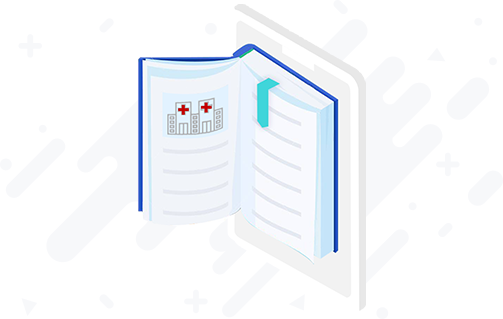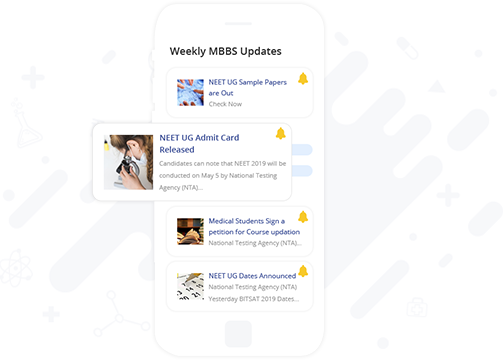 MBBS Updates
Regular updates on important Notifications, Announcements etc.
Frequently Asked Questions
How will MBBS Companion be helpful for me?
MBBS Companion gives you 360-degree guidance in your preparation, counselling and admission process through College Predictors (which predict admission chances based on your rank, category, counselling, location, etc and also include All India, State level and Deemed University counselling instances), a printed Almanac (150+ FAQs on preparation, admissions, top colleges, etc), a printed Planner (with all important dates), Collection of E-Books, Webinar Sessions and Regular updates and notifications regarding MBBS admissions.
What are the various college predictors covered in MBBS Companion?
MBBS Companion includes NEET UG college predictor.
It includes All India, 22+ State Level, Central, and Deemed University level counsellings under NEET.
How and when shall I access the Companion?
Once you purchase the companion, you will get early access to the college predictors as they get updated. We will notify you for all the updates via emails and SMS. You will also get exclusive access to our Webinars and E-Books via email. The Almanac and Planner will be delivered to your doorstep.
5000+ Students benefited from our Companion in 2018
College Predictor is fabulous for all of us who are preparing for NEET examination. This will be the best way to know your top college that I can get based on my preparation.
Arjun Sisodia, Medical Aspirant
The information provided by the companion helped me a lot during my college admissions, especially the Almanac, it was very detailed and helpful. Thank you
Vinayak Ranjan, Medical Aspirant
Their detailed information about the various medical counsellings and colleges, helped me to narrow down my search for the best colleges.
Manish Malhotra, Medical Aspirant