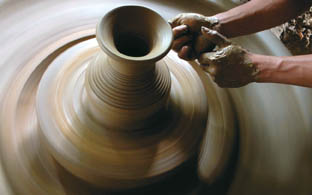 Ashish Kulkarni, 17 Jan 2015
MANY a time, people mistake mastery of the tools as equivalent to mastery of the skill. In animation, which is my field, people still think it is a software learning process. You learn software or you learn computers and you get into animation. But animation is about storytelling and about filmmaking.

Since that understanding was missing students had trouble when they came to the studios, because being a good technician is not enough to create. You can probably help a good artist, but for creating a piece of work you actually require that creative instinct. You require a foundation that is very different. And for that I blame our schools.

A curriculum devoid of creativity
We do not have creative and performing skills in our schools, so people's inclination towards them is not very strong. But everybody does Mathematics? Why? Because right from KG up to Class 12 we are taught not to use the calculator. We do it manually, by hand. It's the same with drawing - you keep on doing it, you keep on looking at that tree and drawing it every day, you'll get better and better.

The other issue is that we have not held the pencil at that angle, we did not apply our mind and hand together like that, and that's why it was not happening. Same thing is about the colours, same thing is about the composition. When somebody starts holding the camera in his hand, the composition skills will start improving, they will constantly improve.
 
At our institute, we have designed this curriculum with a storytelling and film-making foundation and that's what is making life easier for our students in the long-term. If you can tell a story verbally, you don't require more than two tools: you require a pen and a paper, you require a pencil and an eraser, you require paint and paintbrush, you require a nail and a hammer, you require clay and a wooden stick.
Ashish Kulkarni

CEO, Reliance Animation
Practice makes you perfect
In my school, the student might go on to work in animation, gaming or comic books, he will be very well-equipped to work in live conditions. Because I believe that is something they will like to do, the continuity of the story, the lighting of the story, the edit, the sound, how important is sound, why acting is important, why narration is important, why connectivity is important, why composition is important. The first thing we ask them to do is to get into a live film.
Do you have a creative streak?
I would like to say that anybody in the country who finds even the slightest hint of any form of creative skill, must explore it further and must not give up under parental, peer or teacher pressure because India requires creative skills.

My daughter is a teenager, I've started calling her and teenagers in general as "screenagers" because I find them constantly in front of either a mobile screen or a computer screen or a television screen or a big screen; their life is about some screen or the other. And for that, the digital content that goes on the screen has to be of a very good quality, and people need to make their careers in making that content. If we don't, we will miss the bus.

(As told to Nitin Jindal)