Human mind is like a sponge which is constantly soaking up information coming its way. From the time a child is born, the software in its tiny brain starts recording. As the development and maturation sets in, information soaked in starts evolving into patterns of human fears, anxieties, and affections. These feelings can remain dormant yet get reflected in a person's behaviour, thereby impacting their well-being. So how does one handle it? Can it be left unresolved? Does it go away by itself? What could be some symptoms of childhood trauma in adulthood? Read on to know more about childhood trauma and how to heal from childhood trauma.
Sit in a mall and the vibrancy of people's movement, constant chatter and happy laughter seems to envelop you. Go to a gym and the blare of pulsating music, exercising figures gets your adrenaline going. Pass by a school and the sight of energetic kids enthrals you.
Sit back for a moment and think about these happenings. Maybe you feel woeful with a twinge of envy as to "Why can't I be like this too?". Something holds you back. A kind of an invisible weight which you feel bogs you down. This feeling can be related to any one particular moment sometimes or can be a conscious act of restraint by you frequently. One of the main reasons for this kind of a response can be a childhood trauma which has remained unresolved. It digs deep in your psyche and impacts your actions, relationships and aspirations.
Also Read | How To Help Your Child Nurture Their Mental Health
Kinds Of Traumatic Experiences
When we talk of unresolved childhood trauma, what could be the childhood trauma types ? It could be any of those mentioned below, or even beyond.
One of the childhood trauma types is inappropriate touch/rape/sexual abuse
Physical abuse as in corporal punishment
Bullying
Neglect by a parent
Sudden or a violent death of a loved one
Natural calamity like earthquake, tsunami, floods, draught
Repeated relocations due to parents profession (military)
Chronic or life threatening illness
Violence in the community
Early Childhood Trauma Signs
Now that we have some idea about unresolved childhood trauma types, let us look at some of the childhood trauma signs that can help you identify if you're going through unresolved childhood trauma? What could be some of the signs of childhood trauma in adulthood?
Difficulty trusting others
Attention seeking
Separation anxiety
Low self-esteem
Fear of being judged
Hypersensitivity
Sleep disturbances
Poor emotional regulation
Sense of panic
Self-harm
Substance abuse
Isolation or passive participation

Psychosomatic complaints
Impact of childhood trauma is serious and calls for healing. It has a cascading effect not only on the sufferer but also their near and dear ones. Untreated trauma interferes in day-to-day functioning, affects personal as well as professional relationships. It has no fixed trajectory of behavioural manifestations and can be difficult to understand as to why a person is behaving in a particular manner.
How To Overcome Childhood Trauma
Once we have identified signs of childhood trauma in adulthood, it is essential for us to consciously overcome childhood trauma so that we can look forward to a healthy and happy life. How can one overcome childhood trauma? Here are a few suggestions.
Trust Yourself
In taking the next step of trauma resolution, it is important to trust yourself. Blaming, guilt, or self-criticism deepens the pain. Shame attached to certain incidents and societal pressures about not bringing the trauma in the open needs to be tackled patiently and bravely. Do not undervalue yourself.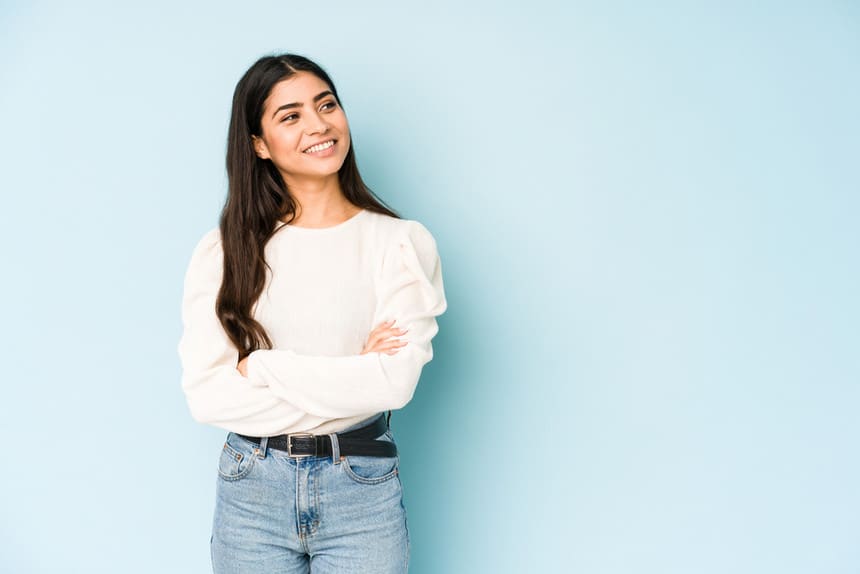 In Taking The Next Step Of Trauma Resolution, It Is Important To Trust Yourself
Seek Help
One answer to how to heal from childhood trauma is by reaching out to a family member, colleague, friend, NGO or a mental health professional. Sharing the trauma helps in putting words to it, gives clarity to understand it better, and also gives a sense of control as to its management.
Also Read | Know 3 Most Common Mental Health Problems In Children : Signs And Ways To Handle Them
Form A Support System
Stay connected to people you like, which can be a close circle of family and friends. Bonding helps in relearning trust, producing feelings of being heard and respected. Spending time with others can help in changing mood, enhancing active participation and building a sense of belongingness.
Revive A Hobby
Another way on how to heal from childhood trauma is to revive a hobby. Whether it be painting, music, gardening, reading or sports, pursuing an activity of interest releases the 'happy hormones' and gives a sense of contentment. It may not be easy initially but is definitely 'do-able'.
Also Read | Can Children Benefit By Pursuing A Hobby?
Get Moving Physically
Even the smallest of movements helps in getting you out of a 'frozen' and 'numbing' state. Simplest of exercises like walking can get the nervous system going and release hormones needed to feel nice and happy.
Spend Time In Nature
One way on how to heal from childhood trauma is visiting a park or a lake as the flora and fauna can be soothing to your heightened senses. Surround yourself with potted plants and flowers, creating a peaceful home environment.
Rectify Unhealthy Thinking Patterns
How to heal from childhood trauma? Demeaning yourself by using harsh words such as "I am a failure" or "I am no good"; "I brought it upon myself" or "I deserve this" are negative thought patterns and are some childhood trauma signs which need to be checked consciously by you to bring about a positive change. Such thoughts need to be challenged and substituted by positive words.
Grounding Exercise
Another way on how to heal from childhood trauma is Grounding exercises. Grounding helps in handling panic and keeping self-control. Follow a 5-4-3-2-1 formula wherein you mindfully notice five things to see, four things to hear, three things to touch, two things to taste and one thing to smell. Grounding activities are calming and prevent you from disconnecting/zoning out.
Safe Place
Creating a safe place aids in processing the trauma at a chosen time. An imaginary box can be created wherein you keep all your hurtful feelings under lock and key. This is to be opened with support of a therapist or, when strong enough to handle the memories, yourself. Safe place works as a tool to keep the painful bits at bay for a while and the more you get better at processing your trauma, less is the need for this tool as the box starts getting empty over a period of healing.
Also Read | Anxiety And Depression In Children: Preventive And Remedial Strategies
Staying In The Present
Consciously staying in the present helps in demarcation of the incident. You learn to see it as "it happened then". Feeling a certain distance helps in bringing a fresher perspective to it. The narrative moves from "then" to "now". Feelings shift to "I was weak and vulnerable" to "I am strong and capable".
Every cognitive shift is a step forward in managing and ultimately freeing yourself from childhood trauma . To quote Nelson Mandela, "I learned that courage was not the absence of fear but the triumph over it. The brave man is not he who does not feel afraid, but he who conquers that fear." So take the lead and free yourself from childhood trauma for a healthier you.
Dr. Sanjana Seth is a Psychologist and Psychotherapist, registered with RCI, and holds more than two decades of practising experience with the healthcare organisations of the Armed Forces, as well as those operating as private. She is skilled in administering psychological assessments, providing therapeutic intervention and psychoeducation via talks, lectures, workshops, and literary articles. She has worked extensively for children with special needs, and has taught Psychology to students at undergraduate and postgraduate levels.