When life gets overwhelming, it's easy to feel lost and unsure of what to do next. Counselling can be an incredibly transformative and healing experience, providing individuals with the support, tools, and insight needed to navigate life's challenges. Whether you're struggling with a specific issue or simply looking to improve your mental health, a counsellor can provide guidance and support.
However, before beginning therapy, it's important to have a clear understanding of what you hope to gain from your experience and what you need to discuss with your counsellor. In this article, we will explore some of the essential issues you could consider discussing with your counsellor to make the most out of your therapy sessions. From setting goals to establishing boundaries, these conversations can help ensure that your therapy experience is both productive and fulfilling.
Also Read | 5 Tips To Offer A Meaningful Apology
What Does A Counsellor Do?
A counsellor is a trained professional who helps individuals or groups of people navigate their personal, emotional, social, or psychological challenges. Counsellors use various techniques, such as talk therapy, cognitive-behavioural therapy, and other evidence-based approaches, to assist clients in exploring their feelings, behaviours, and thought patterns.
Counsellors work in various settings, including schools, community health centres, private practices, and hospitals. They may specialise in certain areas, such as substance abuse, marriage, family therapy, career counselling, or mental health.
The ultimate goal of counselling is to help clients improve their overall well-being and quality of life by developing new coping strategies, enhancing their problem-solving skills, and promoting positive changes in their behaviour and thinking patterns. While they don't provide solutions for your concerns, they do help you arrive at a solution that sits well with you, based on the kind of person you are, the experiences you have had, and your belief systems.
Also Read | 5 Helpful Tips To Resolve A Fallout with Your Friend
Things You Should Bring Up With Your Counsellor
The counselling space is a safe and non-judgmental environment where self-expression and exploration are encouraged. Information shared between the client and counsellor is confidential, and the counsellor will only share it with someone else with the client's permission. Here are some things you can talk about with your school counsellor.
Personal Growth And Development
When it comes to discussing personal growth and development, it could be for a small or big issue. Sometimes, all you may need is a little guidance or a nudge in that direction. Counselling can assist you in discovering your full potential by helping you discover your own self. It involves taking intentional steps to develop new skills, gain new knowledge, and acquire new perspectives that can enhance one's quality of life and sense of well-being. Some things that a counsellor can help with are:-
Establishing and creating more effective goals
Understanding your strengths and how you can apply them better in your life
Navigating through emotions that you may not fully understand yet
Exam Stress
Exams and evaluations can be a stressful process, despite studying as much as you can, sometimes the feeling of fear that hinders your ability to perform. In times like this, a counsellor can help you manoeuvre through these feelings and find better coping strategies. Some things that a counsellor can help with are:-
Establishing routines
Helping you understand your learning styles
Can help you find ways to destress and relax before your exam
Strained Friendships
Sometimes conflicts can occur in friendships, whether you are in school, college, or going through life. These conflicts happen because of a difference in opinion, misunderstandings, or a betrayal, among other things. These conflicts are a natural part of any relationship, however, sometimes they can take a toll. During these times, it can be difficult to understand what may be happening and how to fix it. A counsellor can help with:-
Understanding the source of the conflict
Understand your own needs and the needs of the other party
Help you reach a state of acceptance in order to take the next steps
Help you understand different ways to reach the solution
Also Read | Build Habits, Not Goals : How Developing Habits Gives Better Results
Anxiety
Having symptoms of anxiety can be overwhelming. Each person experiences it differently and it can affect different areas of your life. Seeking help from a counsellor can help significantly. Using different techniques and therapies can help in:-
Understanding and dealing with different thoughts, emotions, and behaviours
Bring to your awareness the various patterns that you engage in and find ways to create a break in them
Introduce new responses, reactions, and behaviours to counteract the ones bringing discomfort and ease
Understanding the root cause and finding solutions to come to terms with it.
Things To Keep In Mind
While a counsellor can help you get in touch with who you really are, it is important to keep a few things in mind before you go for your session and during your time with them. Here are some things you can do to prepare yourself and make the most of your time with your counsellor.
Clear Goals | Before your session, take some time to think about what you want to achieve from the counselling session. This will help you stay focused during your session and ensure that you get the most out of your time with your counsellor.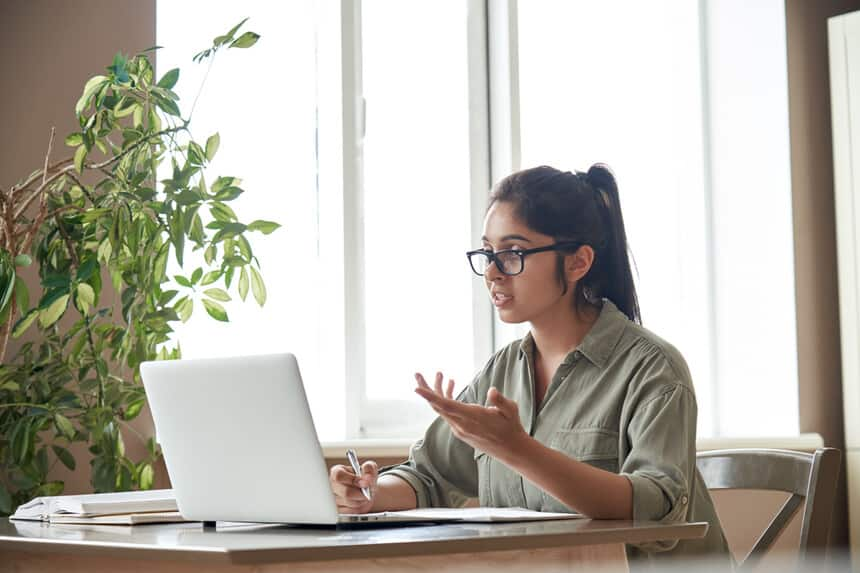 Whether you're experiencing something serious or just need some clarity, a counsellor can help you make sense of what you're experiencing.
Openness And Honesty | It's important to be open and honest with your counsellor about your feelings, thoughts, and experiences. Remember that your counsellor is there to help you, and they can only do so if you are willing to share.
Also Read | Do You Need To See A Psychologist? Signs To Help You Evaluate
Organising Thoughts | If you have trouble expressing yourself verbally, consider writing down your thoughts or concerns beforehand. This can help you organise your thoughts and ensure that you don't forget anything important during your session.
Self-Care | It's essential to take care of yourself before and after your counselling session. This may include getting enough rest, eating a healthy meal, and engaging in activities that bring you joy.
Patience | Remember that personal growth and change take time. Be patient with yourself and trust the process.
Whether you're experiencing something serious or just need some clarity, a counsellor can help you make sense of what you're experiencing and find a way forward.
Ichha Bhan is a counselling psychologist, and personal growth coach. She holds more than 5 years of hands-on experience in working with children and adolescents, helping them and their parents navigate shared emotions, and the challenges of growing up.