A final-year MBBS student from St. Johns Medical College, Bangalore, I always had a dream to study Medicine, like thousands of children in the country. One of my early toys was a stethoscope, looking at which I would always wonder about how it worked, what was it used for, and what did it take to become someone who could use it.
I have been fortunate enough to be able to pursue a course that is a dream of many, but sadly, not one that everyone is able to live. Medicine is indeed a demanding course to pursue, for reasons like the immense competition one has to go through to enter a good college; maintaining an optimum level of dedication and perseverance throughout the course; the selfless attitude one is required to have, wherein working for the welfare of others should ideally overtake the feeling of working for oneself.
Once a student decides on being a doctor and starts on this roller coaster of a journey from their high school years onwards, there are quite a few challenges that come our way. Let me take you through a few of them that I faced.
Also Read | Top Career Options In Biology You Could Pursue
An Array Of Questions
It was in class 9 that I narrowed down on pursuing Medicine after 10+2, and that was also the point I had numerous questions popping up in my mind. Some of those questions were-
Is it worth investing these many years in this course?
Am I capable enough?
Will I start earning later than most of my friends?
Whom will I approach for guidance when I need help?
I realised that the answers to these questions would come eventually. All that I needed to hold strong was my belief in my goals, and myself.
Also Read | Top 10 Cognitive Biases Every Student Should Know
The Coaching Dilemma: Staying Committed
I am quite sure that there would only be very few medical aspirants, who wouldn't have gotten stuck in this 'coaching' dilemma, as I call it. While popular opinion, advertisement, and all the noise around the toppers of previous years' being from the most popular coaching institutes, did suggest in favour of taking coaching, I still had my doubts.
The sky-rocketing fee structure that most coaching classes subject students to, the ratio of the number of students opting for coaching to those actually securing good ranks in the medical entrance examination, the fact that I had always detested herd education, doubts about whether or not I shall be able to balance regular school studies with coaching demands, were only a few of the elements of this puzzle. However, I finally did decide to join one of the popular coaching institutes in class 11.
What I realised during my two-year stint with the coaching classes was that all that they demanded from me was hard work, perseverance, and dedication. Commitment to your goals is the key to catching up to the rhythm of these classes, and so to cracking the entrance exam with flying colours.
Also Read | 30% MBBS Students Not Satisfied With NEET Coaching: Survey
When Should You Join Coaching
I have come across several students who join, or are made to join, coaching even before they enter class 11, that is, in class 9 or 10. Let me caution you through my personal experience, joining coaching before class 11 would make you miss out on a lot of other important aspects of your socio-emotional development, such as play, bonding with family and friends, socialising, and the like. It will burden you with studies that might seem beyond comprehension, since you would still be young to understand the Sciences for classes 11 and 12 and have a hard time balancing school and coaching.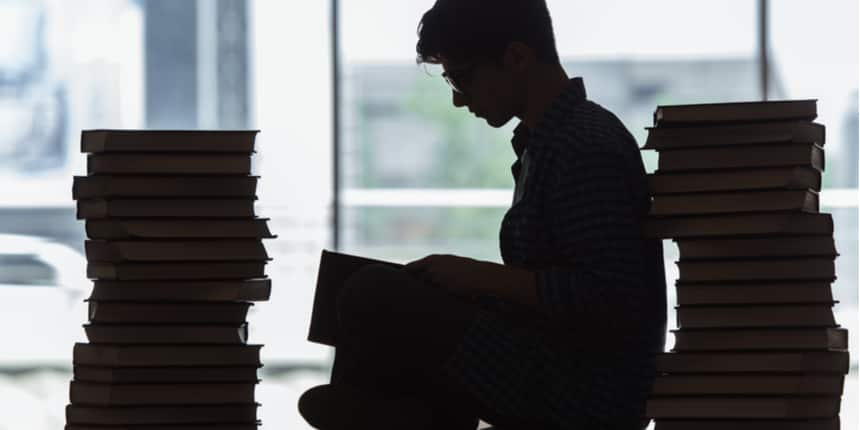 Don't Drown In Books, Strategise!
So, while there is no doubt about the fact that joining a coaching class helps you get a structure to your entrance preparation, in my opinion, one must strictly refrain from enrolling for coaching before they enter class 11. The outcomes of anything we invest ourselves in, are best when the investment is made at the right time.
Also Read | 94% MBBS Students Started NEET Coaching In Class 11 Or Later: Survey
My Horror Story: Physics
When you have multiple subjects to study at one time, you definitely cannot expect all of them to be equally easy, or equally tough for you. So, while Biology always remained my favourite and was something I was good at, Physics was the total opposite. I had always feared Maths and Physics, and while I chose to not opt for Maths in class 11, I could not do away with Physics since it is a pre-requisite for the medical entrance exam, and holds 1/4th weightage in the entire paper. I am sharing this since many of you may also have your weak areas.
The solution is to devote the appropriate time and focus on subjects you are relatively weak in. Apart from coaching, I also took personal tuitions for Physics, so that I could get the smallest of my doubts cleared. Focus less on the fear itself, and more on tackling it.
Also Read | How To Become An Indian Olympiad Qualifier In Physics
The 'Result Anxiety' And Choosing A College
Immediately after we cross one milestone of actually attempting the entrance exam we had been preparing for so long, comes the next, which is the result. The wait for the result is accompanied by tension, anxiety, stress, in a way, misery, which only the ones going through it can understand. Once the results are out, it is another challenge to enrol for the counselling conducted by the National Medical Council, scout through the several good colleges across the country, see which one is eligible for, and choose accordingly. It is like a game of hide-and-seek with the admission departments of the colleges, after which one manages to secure a seat, if fortunate enough, then in the medical school of their dreams. I was blessed enough to get one in mine.
Having To Stay Resilient
At times, it may sound rosy, but the journey to entering the medical school of your dreams can come nowhere close to a cakewalk. Only a very few aspirants are able to crack the NEET in their first attempt, many are unable to, and I was unable to. However, this should stay in your mind as a possibility, right from the time your begin preparation. If you are unable to clear the NEET in the first go, you always have another chance to attempt it the next year. It should never be perceived as failure, or a lacking in you, but a sheer learning experience, which only helps you do better next time. One year from your life is a fairly cheap price that you can pay to fulfil your dream of becoming a doctor.
On a concluding note, there might be times when you feel like giving up, or banging your head against the wall. My only advice to you will be to let these moments flow, and then rise above them. They are only a part and parcel of this journey. And then, nothing good ever came easy. In a piece coming soon, I shall talk to you about life inside medical school. Life in a medical school has a lot to offer you - books, assignments, classes, experiences, but most importantly, it would take you closer to your ambition, and give you relationships that you would cherish for a lifetime.
Also Read | NEET Rank Below 100000? These Colleges Will Still Give You Seat
Gauri Praveen is a final-year student of MBBS at St. John's College, Bangalore. She has been an academic achiever throughout her journey so far, and aims to pursue her MD in Paediatrics. Gauri is extremely enthusiastic about helping the student community by sharing her experiences and learnings.