In a society driven by the desire for a male child, the celebrations are galore and never-ending when a family has one. Lavish parties are thrown, gifts are showered, and blessings are sought from the deities. An air of pride permeates the entire household with the arrival of a male progeny. What does growing up look like for such a favoured child? Does parenting entail total permissiveness or an authoritarian approach? Is the communication between parents and their child free-flowing, or restrictive? Conversations are a must to equip the growing youngster with certain realities of life. Read on to learn about the things to discuss with your adolescent son.
Growing up is a mix of fun and joy, hurts and highs. You blink and the child seems to have grown up with a bagful of questions and secrets. Suddenly, the gaps start showing in his interactions, attitude and interests, leaving you wondering about the change.
Parents Can Answer Best
Each developmental stage brings its own changes and unfamiliarity. Inquisition, curiosity, and experimentations are a part and parcel of adolescence. Where does an adolescent get the answers from? His parents - but they may not be so forthcoming; peer group – being the same age are likely to be as much in the dark as he is; siblings – may be too young or may not have all information needed to answer the teen; grandparents – likely to be considered ancient in their thinking.
Coming back to square one - who is the best person to be conversing about certain important facets of adolescence with their child – their parents, but naturally, they lay the foundation for a child's personality. It's not only their DNA that shapes the child but also their own parenting. Are they comfortable talking about a growing body and its impact on the child, or will the child be facing the developmental changes on his own?
Also Read | Why Having A Value System Is Indispensable
Why You Must Talk About 'It'?
Before we go on to talking about what are those things you must talk to your son about, let us understand why it is important to have 'the' conversation.
Distant Parenting Is Harmful
Desiring a son and nurturing him are two different things altogether. Patriarchal societies like India have their own patterns with regard to parenting, or their own set parental roles wherein either an extremely controlling father leads the parental role, or an overindulgent father follows a totally "hands-off" approach towards child-rearing. Both styles can create havoc for a family and more so for an adolescent. A distant and aloof environment with limited conversations or a casual approach to communication ends up being meaningless to an adolescent bursting with queries about his body and feelings.
Internet May Not Teach Right
Easy access to technology and fancy gizmos has become a boon as well as a bane for youngsters. Looking up answers online to quell his curiosity can lead him to an avalanche of information which can be factual, exaggerated, or half-baked truth, for example, pornography. The right source of information and timely explanation can help an adolescent understand the natural body functioning and its management.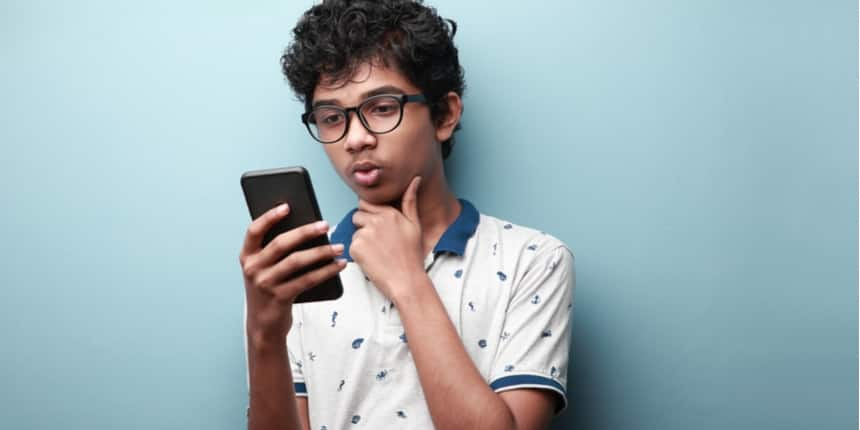 The Internet Is Not The Ideal Source Of Information For Adolescents
What You Must Address
So, what are the different things that parents must talk about to their adolescent son? Let us discuss a few.
Changes In Physical Appearance
Physical growth comes in spurts and can leave an adolescent feeling terribly awkward. Sudden height gain may make a person look ungainly with long arms and legs. Slower growth in height as compared to others in the age group may also leave the youngster open to concerns regarding his body shape. Similarly, unusual weight gain or loss can impact the adolescent, as physical appearance often matters a whole lot at this stage. Name-calling and shaming are common, however casually and unintentionally they may be done.
Scars, birthmarks, moles, bow-legged, hunch, an extra digit (finger) on hand, or flat-footedness - however minor these markers may be to you as a parent, it may be a huge deal for an adolescent carrying them. As parents, you need to reassure your son about any such issues that may be bothering him.
Also Read: 8 Mistakes you should avoid making with your teenage child
Pubertal Urges And Desires
Concurrent physiological changes are entwined with the physical growth of adolescents as they involve metabolic and hormonal maturation. Facial and body hair growth, voice-breaking, acne, nocturnal emissions, self-stimulation, or masturbation are the most common traits in adolescence, and often, they go unaddressed by parents. The shame attached to the latter ensues it is ignored altogether and this tendency gets passed on from generation to generation. A talk by the father explaining these changes and urges to be a natural occurrence goes a long way in comforting the adolescent.
Handling Emotions
The psychological well-being of an adolescent is equally vital as it lays the foundation for his coping and thriving as an adult in the near future. This is the age where youngsters form perceptions about the world and the people in it. A worldview is formed based on his feelings of love, safety, and belongingness. Attitude and interests evolve with increasing interpersonal interactions. Emotional regulation and conflict management come to the core as adolescent goes through this phase of growth and maturation. Signs of anxiety, fear, or low mood are red flags and a parent must be vigilant to those in their adolescent son. Encouragement, unconditional acceptance, and empathy displayed by the parents help a youngster to share his concerns unhesitatingly with them.
Social Circle
The social circles of adolescents begin to widen, from including the immediate family to one's peers. New attachments and preferences are made based on an adolescent's own ideas or as a peer reference. The need for independence increases, and a lack of a sense of autonomy extended by parents may lead to outbursts of anger and defiance. In the worst-case scenario, it can entail aggression targeted at self or others. The probability of indulging in risky behaviour in the form of drinking and driving, ingesting drugs like cannabis, or unsafe sexual activity increases in some cases. Timely conversations about societal norms and values need to be initiated by the parents. These conversations shall be helpful for the adolescent to develop a sense of responsibility and understand the consequences of their actions.
Gender Sensitisation
This is imperative at this age. A sense of entitlement by virtue of being male, as seen in most Indian families, needs to be spoken about for a change in mindset. Role-parity between male and female members of the family, as well as in the general population is an important aspect you should cover in your conversations with your child.
Sharing chores and activities from a young age blurs the gender role demarcations and encourages a supportive home environment. Also, the norm of "boys don't cry" calls for a conversation with an adolescent, wherein expression of feelings like hurt, grief, sorrow, etc. should be normalised and not linked to one's strengths as a person. Expressing emotions positively is a healthy coping style and, if not encouraged, it can lead to internalising or bottling up of feelings by the adolescent.
A trusting relationship with free-flowing communication between your child and you are the best way forward for an adolescent.
Also Read: How Does Parental Discord Impact A Teenager?
Dr. Sanjana Seth is a Psychologist and Psychotherapist, registered with RCI, and holds more than two decades of practising experience with the healthcare organisations of the Armed Forces, as well as those operating as private. She is skilled in administering psychological assessments, providing therapeutic intervention and psychoeducation via talks, lectures, workshops, and literary articles. She has worked extensively for children with special needs, and has taught Psychology to students at undergraduate and postgraduate levels.