"The road to success is always under construction. Keep building." - Anonymous
Gone are the days when a graduation degree in commerce was sufficient for kickstarting your career in finance and accounts domains. Recruiters nowadays are keen to see prospective employees who take the pain of going beyond regular academics and become more industry-ready. Pursuing finance certification courses is one way to achieve this.
Students always have the option to pursue CA/CMA/CFA/CS, along with their UG degrees. These are premier professional finance certification courses courses that take a minimum four and a half years to complete and once completed, are equivalent to a post graduate qualification. After completing any of these courses, students are assured of excellent career prospects.
We shall now take a look at some finance certifications courses that students interested in finance may take up along with their undergraduate degrees, other than the professional finance certifications that we just discussed briefly above.
Also Read | Check Out The Top Career Options In Commerce
Financial Risk Management (FRM)
One of the finance certification courses for risk management professionals is Financial Risk Management. FRM designation is an international professional certification offered by Global Association of Risk Professionals. It is a globally recognised certification.
The course helps in gaining specialised knowledge of financial risk management concepts, financial markets and products, quantitative analysis, valuation and risk models, various types of risks (market risk, credit risk, operational risk), risk management and investment management, etc.

It takes around 1.5 to 2 years to clear parts 1 and 2 of the FRM exam. Students can register for the program, start preparing, and take the exams along with their undergraduate program.

FRM professionals have a bright future and are generally employed by banking, consulting, traditional asset management and hedge funds, technology, insurance and Non-Banking Finance Companies (NBFC).
Foreign Exchange & Treasury Management
The course imparts skills in financial markets and instruments, debt and money market, financial statement and liquidity analysis, treasury management, foreign exchange market and alternative methods for managing foreign exchange, and being able to use forex derivatives to hedge forex risk (options, futures, forwards, swaps etc.). This finance certification course, apart from helping one build comprehensive knowledge and understanding of real life, lays emphasis on the use of analytical tools and quantitative methods in managerial decision making.
Financial Modelling
Another finance certification that students may pursue is Financial Modelling, which is a core skill required in the field of investment banking, equity research, portfolio management, project finance, credit research, financial planning and analysis etc. This course imparts skills in excel/spreadsheets, financial statements analysis, concepts of corporate finance, project finance, and equity research. Financial modelling is also a tool in the hands of financial experts that represents business operations of an organisation, future costs, revenue, growth and investments etc., thus being an enabler for taking pragmatic decisions.
Also Read | 9 Careers You Can Pursue With A Degree In Economics
NSE Academy & SEBI Certifications
These are two different finance certifications conducted by National Stock Exchange (NSE) and Securities Exchange Board of India (SEBI) respectively. The objective of both the certifications is similar i.e. to help develop expertise in financial markets. Both these certifications have similar value in the job market. Therefore, students can look at building a career in the stock market, brokerage houses, mutual fund industry, and other fields related to financial markets. These programs help develop skills in understanding how financial markets operate, equity derivatives and derivatives market, future and options trading, currency derivatives, commodities market, corporate governance, etc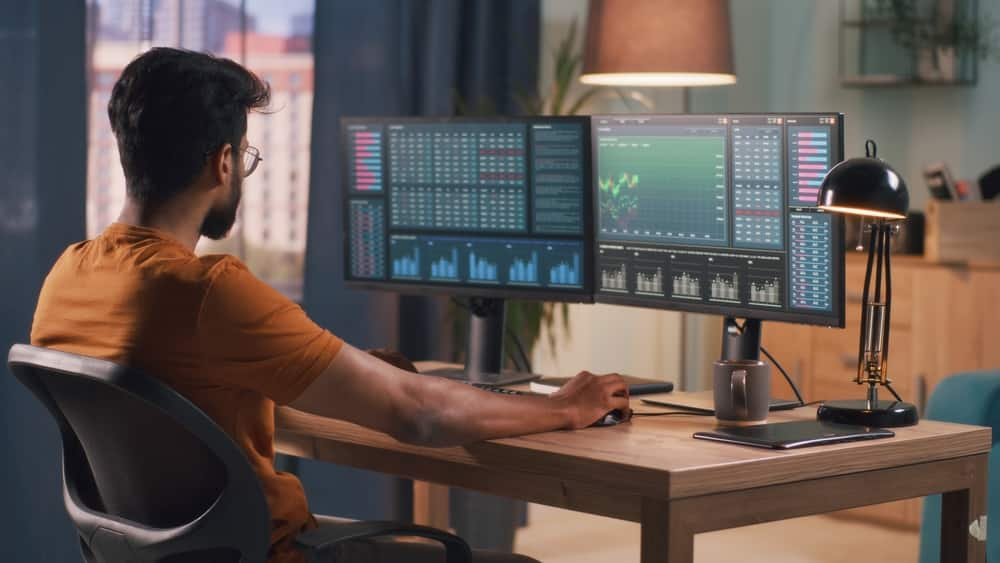 The objective of finance certification courses is to help develop expertise in financial markets.
Business Accounting & Taxation
One of the finance certification courses that can be pursued is Business Accounting and Taxation. As the name suggests, this course is meant to provide deep insights into accounting for business, finance, auditing, analysis, and direct as well as indirect taxation. The broad topics covered in this course are financial statements finalisation, financial accounting and reporting using accounting software/tools such as Tally, Busy, and Excel. Some courses also provide for introduction to SAP finance and accounts modules. The course also covers aspects like sales accounting, payroll accounting, GST and income taxation.
Certifications In Insurance
As per a latest report by Swiss Re Institute, India is all set to become the sixth biggest insurance market in the world in next ten years, owing to the regulatory push and rapid economic expansion (ET Online, Sep 01' 2022). Therefore, the insurance sector holds great potential as far as career opportunities are concerned.
Pursuing one or two of the following certifications may be a good way to exhibit that one is serious about pursuing a career in the insurance field and already in the process of acquiring specialised knowledge.
There are broadly seven types of certifications out of which students may choose as per their interests :-
Certified Insurance Counsellor
Certified Risk Manager
Certified Work Compensation Advisor
Certified Work Compensation Specialist
Accredited Advisor in Insurance
Certified Insurance Service Representative
Chartered Property Casualty Underwriter
In addition, there are a large number of certificate programs available relating to insurance management, underwriting, claims management, insurance data analytics, insurance accounting and finance and various domains of insurance viz. Life, general, health, marine insurance and re- insurance etc.
Certified Financial Planner (CFP)
CFP is a certificate given by the Financial Planning Standards Board (FPSB) to individuals who intend to take up financial planning as a profession and become certified financial planners. CFP is globally recognised and considered to be one of the best finance certification courses for financial planning training, education, and ethics to practice. The FPSB defines financial planning as a "process of developing strategies to help people manage their financial affairs to meet life goals".
The course content to become a certified financial planner comprises the entire spectrum of personal financial planning, which includes introduction to financial planning concepts; risk analysis and insurance planning; retirement planning and employee benefits; investment planning; tax planning and estate planning; and advanced financial planning. Students who have passed class 12 are eligible to enrol for the program under "Regular Pathway Eligibility" and would need to clear five exams, covering six modules of this finance certification course ,in order to be certified as CFP by FPSB.
A certified financial planner has various career prospects in financing advisory services as well as in the finance sector. A person who is a certified financial planner may offer their services as a consultant or represent their organisation for offering financial planning services to individuals and organisations.
Financial Planning & Wealth Management
Another finance certification course that can be helpful is certification in Financial Planning and Wealth Management. This certification has similar objectives and course contents are broadly similar to those of CFP. Many institutes offer the above certification in India albeit in same or similar-sounding nomenclature. Students should carefully go through the credibility of the institute, course contents, and benefits likely to accrue to them after acquiring the certification.
One such financial certification course is provided by National Stock Exchange (NSE) Academy. The course content includes elements of taxation, and taxation of investment products, in addition to those discussed above under CFP. Another aspect that differentiates it from the CFP program is that while the CFP course is taught in the context of international financial scenarios, the course offered by NSE academy is in the Indian context, offering deep insights into Indian capital markets, taxation laws and rules, etc.
There are many more short-term and medium-term financial certifications for students interested in a career in finance. Similar finance certification courses to those we just discussed are available on online platforms like Coursera, where students are required to pay a nominal fee to take exams and acquire a certification.
The important thing is to carefully analyse, prepare, learn, and achieve with all the resources of your time, hard work, and practice at your command. Try to make the courses work for your learning beyond them just adding to your resume.
Pramod Nagpal is Chartered Accountant by training, (Retd.) Managing Director, Central Cottage Industries Corporation Of India Ltd. (A Govt. Of India undertaking, under Ministry Of Textiles). He holds close to four decades of experience in the areas of finance and commerce. Pramod has keen interest in the field of education, and guiding students on harnessing available opportunities to achieve their goals.