Performing arts are considered to be an important part of the curriculum in universities abroad. Students studying different majors, ranging from engineering to business to the social sciences, have the option to explore their interest and passion in acting and other performing arts. A wide variety of course offerings in terms of electives and minors allow universities to develop a rich heritage of practical exploration into the performing arts. Moreover, certain major universities have schools dedicated to offering performing arts programmes at the undergraduate and graduate levels. Acting is one of the most sought-after majors in these schools.
Acting Schools' Offerings
Let us understand more in-depth what good acting schools have to offer their students.
Skillset Development | Acting major degrees are comprehensive offerings that enable students to develop critical industry-specific knowledge, immerse themselves in theory surrounding acting, dramatics, and theatre, and most importantly, hone their practical skillset that is integral to developing a career in these highly competitive fields.
Industry Opportunities | Most of these universities have close tie-ups with leading corporates and maverick individuals in the movie and television industry, which leads to attractive placement opportunities for students. Whilst these schools do not follow a typical system of campus recruitment similar to business or engineering schools, students are often able to seek opportunities in the industry through the course of the undergraduate programmes and not just towards the culmination of the degree.
Fewer Options In India | These factors have contributed to a visible spike in the demand for pursuing undergraduate degrees in acting and the performing arts among students in India, who seek to develop a structured career in these fields. Given that only a few institutions in India offer students the opportunity to study acting structurally at the undergraduate level, students naturally turn to universities abroad to develop their careers in these fields. Let us examine the best theatre and acting schools across the globe that offer undergraduate degrees.
Also Read | What Makes For A Winning Personal Statement For University Education Abroad
Top Acting Schools Across The Globe
Here are some of the leading schools for acting and the performing arts from the perspective of high school students in India.
The Juilliard School, USA
The Juilliard School has long established itself as one of the leading institutions for performing arts with an intense conservatory environment.
Standalone School | Unlike some of the other schools on this list, the Juilliard School is not a part of the university environment but is a standalone school that only offers degrees in the performing arts (dancing, singing, theatre, etc.). This allows students to immerse themselves in a creative environment in an institution that has a noteworthy list of alumni in these fields.
Links With Broadway | Similar to other schools in the United States, Juilliard offers a 4-year immersive undergraduate degree in acting. Students also benefit from being close to the major theatre scene of the United States through Broadway, which has close links with the Juilliard School.
Also Read | Things To Know Before Choosing The USA As A Study Destination
NYU Tisch School Of The Arts, USA
New York University has established itself as one of the leading universities in the world for diverse academic fields – ranging from the liberal arts to business to the performing arts. NYU Tisch School of Arts enables students to benefit from the interdisciplinary and multicultural environment of New York University, and students find growth opportunities through the acting department and beyond. A university structure creates several extracurricular and professional opportunities for students as well, which is in addition to its proximity to the theatre scene of New York.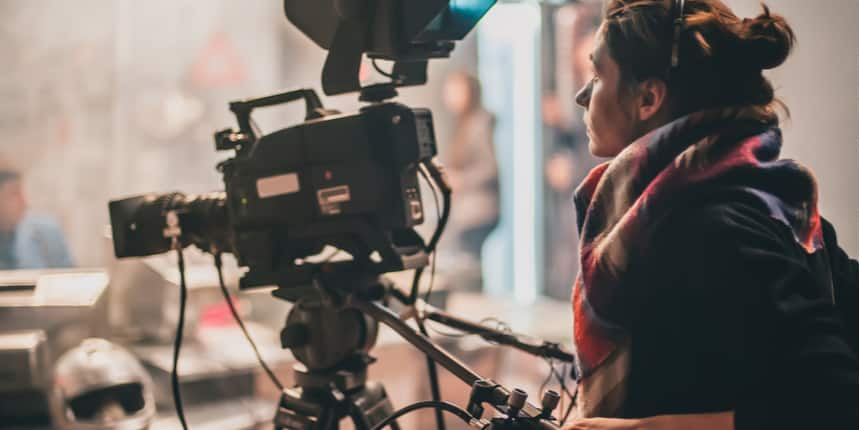 Certain Major Universities Have Schools Dedicated To Offering Performing Arts Programmes
Royal Academy Of Dramatic Art, UK
The Royal Academy of Dramatic Art, London is one of the oldest acting schools in the United Kingdom. This 3-year-long undergraduate degree is also one of the most sought-after and competitive degrees in the UK. In addition to its industry connections and renowned faculty, the infrastructure of the Royal Academy of Dramatic Art also sets it apart from other universities in the country.
USC School of Dramatic Arts, USA
USC School of Dramatic Arts is privileged to be located in the backyard of Hollywood itself, which is perhaps why it has had the opportunity to develop one of the most prestigious acting programs in the country.
Proximity To Hollywood | Students at the USC School of Dramatic Arts benefit from studying in one of the leading universities in the country and being in close proximity to the largest and most popular film industry in the world. Needless to say, the opportunity for growth and career development is immense, which is why it is one of the most competitive undergraduate acting programs in the United States.
Professional Exposure | This school is also known for giving students the opportunity to put on over 20 productions annually in front of professional audiences, which is reflective of the chances it provides to its students to learn and grow as artists in their preferred discipline.
Also Read | Things To Know Before Choosing The UK As A Study Destination
UCLA School of Theater, Film, and Television, USA
Similar to USC, UCLA has also abundantly benefited from its proximity to Hollywood and has developed one of the most sought-after undergraduate acting programmes in the world.
Low Acceptance Rate | UCLA has one of the oldest acting departments in the country and its programme continues to have one of the lowest acceptance rates not just in the United States but the world.
Industry Engagement | Their infrastructure, specifically the Billy Wilder Theater and the Geffen Playhouse, hosts some of the most well-known theatre productions in the world, and students are provided abundant industry-engagement opportunities through the course of their undergraduate programmes.
David Geffen School Of Drama At Yale University, Connecticut, USA
Yale is the only Ivy League school to feature in this list of leading acting schools globally.
Fully- Funded Programmes | Perhaps what makes it the most distinctive is that, unlike other schools on this list, acting programmes at Yale are fully funded. This contributes to a high level of competitiveness for the few dozen seats that are up for grabs at Yale every admissions cycle.
Ivy League Environment | This programme also offers students the fantastic opportunity of learning performing arts practically in an Ivy League environment and is one of the most promising setups for professional success.
London Academy Of Music And Dramatic Art, UK
Founded in 1861, the London Academy of Music and Dramatic Art is the acting school in the world.
Despite its widespread appeal and notable alumni, it remains one of the more affordable schools on this list.
The 3-year program allows students to explore a wide range of nuances and specialisations in speech, drama, performance, and communication.
It is also known for its deep-rooted connections with the drama and television industries of the United Kingdom, which contributes to outstanding placements for students, even at the undergraduate level.
Also Read | Summer School Programmes In The UK: How They Help
Northwestern University, USA
The Communications Department of Northwestern University offers undergraduate degrees in performance studies, theatre, and dance.
Performance Incubators | Northwestern has long established itself as one of the leading universities in the United States but very few outside of the country know about its special performance incubators that provide practical immersion and experience in theatre, dance, playwriting, and music performance.
Closeness To Chicago | Northwestern is also located very close to Chicago, which boasts of having one of the most innovative theatre scenes in the country, which gives students access to some of the most stellar performing arts communities in the world.
Rounded Development | In addition to this, the interdisciplinary and rigorous academic environment of Northwestern facilitates the rounded development of students, regardless of their academic backgrounds.
Begin Preparation Early
Acting schools are becoming increasingly popular because of the gradual formalisation of the acting, theatre, and performing arts industries. This implies that admissions into leading schools such as these are becoming increasingly competitive every year. Moreover, these schools require students to submit arts portfolios and participate in interviews (auditions) to make the cut. Hence, students seeking to pursue acting abroad should start preparing their admissions material fairly early and seek professional help wherever required.
The complex admissions requirements and tight deadlines necessitate immersion right from the sophomore year of high school, and more often than not require the participation of not just education counsellors but also experts in the industry of the home country in which students reside.
Also Read | Your Pre-Departure Checklist Must Contain These Items
Vijeeth Srinivas is a development consultant with more than extensive experience in the foreign education industry. With the Centre for Career Development and Essai Education, he has helped hundreds of students secure positions in leading universities abroad. Vijeeth is keen to make novel developments in education and skill development more accessible to students from diverse socioeconomic backgrounds.