In 2019-20, the All India Council for Technical Education (AICTE) approved only 18 design institutes offering undergraduate programmes. This number has increased to 32 by 2022-23, as per the AICTE report. While the number of institutes almost doubled, the number of student's intake increased by 45 per cent.
AICTE was established as a national-level apex advisory body. It conducts a survey on the facilities available for technical education in the country and promotes development in these institutes in a coordinated and integrated manner.
Careers360 analysed the change in the number of design institutes available on the AICTE portal from 2019-20 to 2022-23.
Also Read | States Offer Free JEE, NEET, CLAT, IBPS Coaching; Here's How To Join
Number Of Design Institutes In 4 Years
Andhra Pradesh, Telangana and Uttarakhand each had only one design institute in 2019-20, but they were closed before or by 2022-23. While all other states except Assam increased the number of design schools in four years.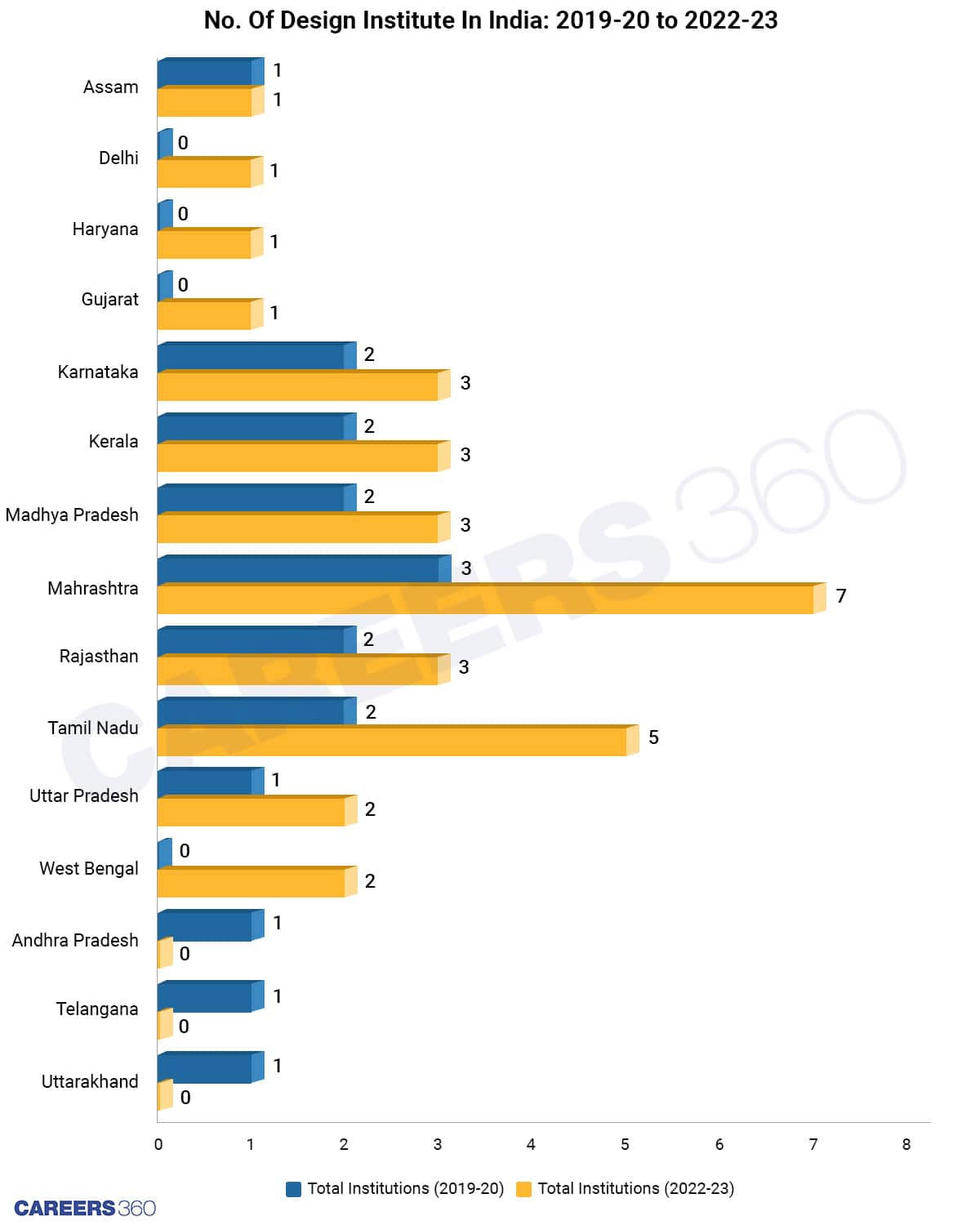 State Wise Number Of Institutes
Also Read | What Makes For A Winning Personal Statement For University Education Abroad
State-wise Intake For Design Institute
Karnataka had one more design institute approved in four years, but the state's total intake decreased in number. The intake capacity of Karnataka institute was 450 in 2019-20 and it decreased to 390 by 2022-23.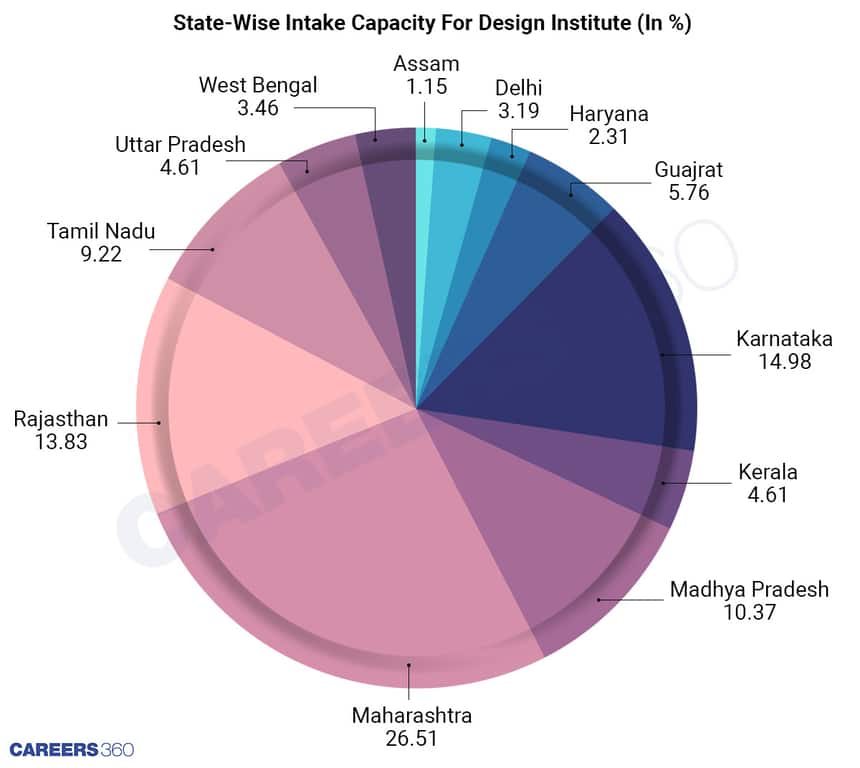 Intake Capacity For Design Institutes
Also Read | Achievement Survey 2021: Schools in UP, MP, Maha And Other States
A total of 2,603 intake was available among the 32 design institutes of India offering undergraduate programmes. The percentage of intake by each state out of the total 2,603 seats are mentioned above.