France ranks among the top most popular study destinations for international students. Why is France so attractive? Because it offers world-class education opportunities in top-ranked institutions in a country that is the 7th global economy, the most innovative in Europe and is famous for its lifestyle and culture.
France is the first country to have signed a mutual recognition agreement with India in 2018. This Agreement promotes excellence in higher education through cooperation and exchanges between Indian and French universities. Since then, educational qualifications from India are recognised by the French government and vice-versa.
Also Read | All You Need To Know About French Language Certifications: DELF And DALF
1700+ Programs, Taught In English
It is not mandatory to speak French to study in France! France offers more than 1700+ programs taught in English medium. Those programs cover various fields, from management to engineering, social sciences, mathematics, pure sciences, gastronomy, and much more.
France offers students a full spectrum of academic and professional opportunities at affordable fees: 74 public universities, more than 224 schools of engineering, 220 schools of business and management, 120 public postsecondary schools of art, 24 schools of architecture, and 3,000 other specialised institutes and schools in specific sectors such as social work, the allied health professions, tourism, sports, fashion, and design. Among the 74 public universities, tuition fees are very low thanks to the French government subsidising higher education
Scholarships For Indian Students
The French Embassy in India awards scholarships totaling up to Rs 12 crore to more than 500 meritorious students who aspire to study in France. This it does in collaboration with French companies.
Those scholarships are offered to students pursuing bachelor's, master's, exchange semesters, and PhD. Those various scholarships can be found in a dedicated catalogue.
Moreover, the French government supports international students with social security, culture, travel, health benefits, and even accommodation via the Caisse d'Allocations Familiales (CAF).
Benefits In Heart Of Europe
In France, students enjoy many benefits and significant discounts on travel, health, and accommodation.
Moreover, social assistance, preventive medicine, and family planning assistance are available for students in France. Added to these are some good deals and offers to encourage students to practice sports, visit museums, attend concerts and travel across Europe, regardless of the former's nationality.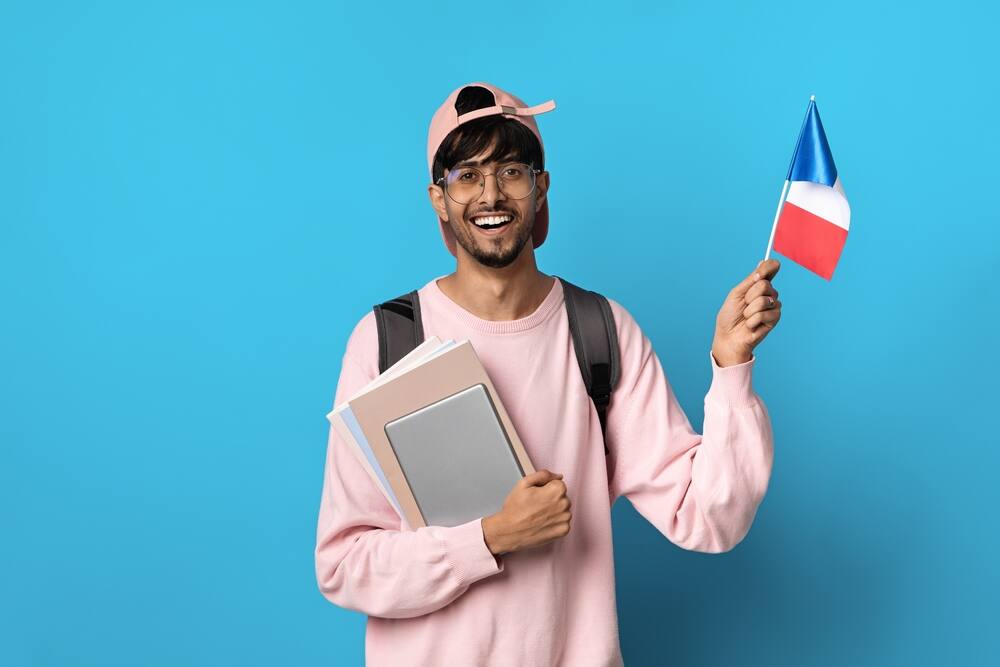 France Offers Benefits On Travel, Health, And Accommodation To International Students
Career Opportunities
Studying in France can give a good head start to your career. Here's how.
Visa Policies | France has adopted very attractive visa policies for students and alumni. Stay back visas are offered to students with a master's degree or PhD. They can benefit from an up to two-year visa, which gives them a chance to gain work experience or even start their own company.
Job Opportunities | Professional opportunities can also be found in over 1000 French companies that are present in India with a total investment stock of almost 20 billion dollars. They alone account for the generation of 3.5 lakh skilled jobs spread all over India across corporate headquarters, factories, and research centers in most Indian states. And of course, many Indian companies are eager to recruit Indian alumni from France, because they know they are among the best.
Talent Passport | In February 2016, France introduced a new type of multi-year residence permit with a validity of four years, called the "Talent Passport". This is for skilled people coming from other countries who wish to stay in France.
The "Talent Passport" is particularly designed for artists, scientists, researchers, figures of international renown, and the likes of these. Students who go to France to study are able to obtain this passport more easily, and thus boost France's appeal with their energy and talent. Spouses too can benefit from the Talent Passport and are allowed to work in France.
Also Read | Why And How To Document Your Internship
How To Know More?
Campus France, the national agency for the promotion of French higher education abroad, is here to guide and assist you. In India Campus France is operated under the The French Institute in India. Campus France will support the students with personalized counselling, visa support, CV/SOP, and government scholarship. 12 Campus France offices are established in 12 major Indian cities like Ahmedabad, Bengaluru, Bhopal, Chandigarh, Chennai, Delhi, Hyderabad, Jaipur, Kochi, Kolkata, Mumbai, and Pune.