Summer schools are unique experiences that students can undertake in high school to improve their summer learning, their profiles, gain exposure to novel and diverse pedagogical methods, explore fields of interest not that are not a part of conventional school curricula, and engage and study with students from diverse nationalities and cultures across the world.
Owing to these unique benefits, summer schools have become increasingly popular, both from the perspective of students and universities. This is reflected in the increasing number of courses and enrolments, especially the summer programs for international students. Whilst summer learning courses can be undertaken at many different times through a student's academic journey, this article focuses on undergraduate summer school programs, especially those that are open to high school students looking forward to beginning their undergraduate degrees in the coming years.
Students can choose between online or offline summer schools. Irrespective of the medium, these summer schools are crucial learning experiences that define career and profile trajectories for years to come. We shall further discuss some of types of summer programs for international students and also ennumerate a few renowned ones.
Also Read | Simple And Effective Tips For Writing Common App Essay
Types Of Summer Schools
Summer schools can additionally be classified based on the kind of certifications they award to students. Let us look at a few of those:-
Credit-Bearing Summer Schools
Certain summer school courses are equivalent to courses taken by university students in their undergraduate degrees. Hence, students who complete these summer learning programs are awarded an equivalent number of credits for completing the course. These credits are important because in addition to improving profiles significantly, they allow students to save tuition fees and time whilst completing their undergraduate degrees.
Popular In The USA | Credit Bearing Summer Schools are popular in the United States and are hence important profile elements for international students seeking to pursue undergraduate studies in the US. Moreover, completing credit-bearing courses with decent grades from leading universities like Cornell University and the University of Southern California significantly increases the chances of admission into those universities.
Also Read | Things You Should Know While Seeking A Letter Of Recommendation (LOR)
Challenging For Students | Whilst Credit Bearing Summer Courses typically tend to be more expensive in comparison to non-credit bearing ones, they provide unique value to students with defined trajectories for undergraduate education. Given that these courses are equivalent to undergraduate-level courses in universities, they also tend to be more challenging for students, especially if they are not acquainted with the syllabus beforehand.
Leading Examples | Cornell University, the University of Southern California, and the University of California Berkeley are credit-bearing schools that are amongst the best summer schools in the world. Admissions into credit-bearing summer boarding schools are highly competitive, with students having to undergo an undergraduate-admission like evaluation, with requirements ranging from essays to letters of recommendation.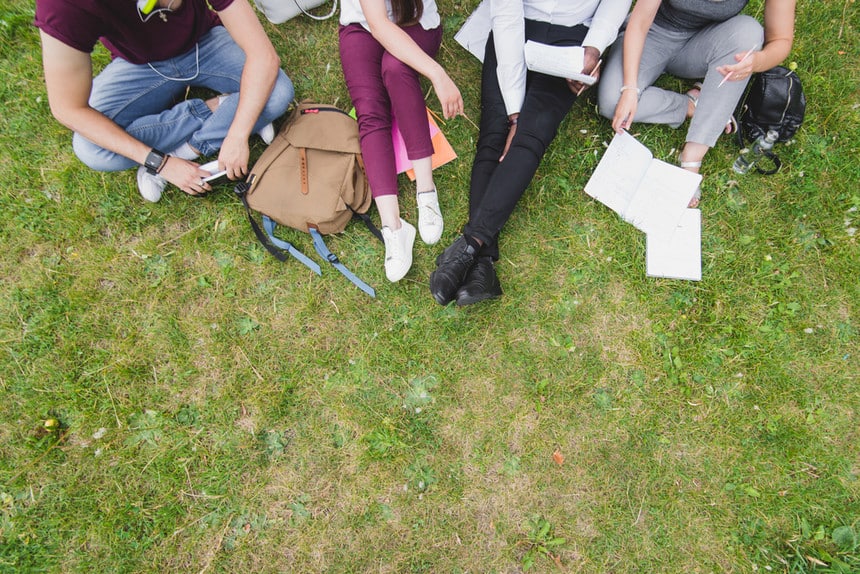 Credit Bearing Summer Schools Are Equivalent To Courses Taken By University Students In Their Undergraduate Degrees
Also Read | Students In UK Among World's Most Employable: British Council Spokesperson
Certificate-Awarding Summer Schools
The majority of summer programs for international students are not credit-bearing, and they instead award students with official certificates of completion. Whilst these programs do not award credits, admission into these courses are also less competitive, thereby giving students keen to explore diverse curricula and courses a unique opportunity. Given that they require lesser financial and time investment on part of students, these courses are typically more accessible to students with varying levels of academic achievement.
More Exploratory | These summer boarding schools can be more unique too! Because they are not bound by the limitations and requirements of undergraduate course curricula, these courses tend to be more unique, exploratory, and even experiential. Students can study a wide range of subjects and engage in unique projects and experiential learning experiences. This, combined with accessible entry requirements positions them as perfect experiences for high school students with different grades.
Recommendations | Leading examples of non-credit-bearing summer schools include LSE Summer School, Harvard Summer School, and Imperial College London Summer School.
Also Read | Benefits Of Studying In France
Best Summer Schools
Let us enumerate some of the best summer programs for international students in the world.
1. Harvard Summer School
Pre-College Program | 2 weeks; non-credit bearing
Secondary School Program | 7 weeks; credit-bearing
2. LSE Summer School
100 Level Courses | These are equivalent to first-year undergraduate courses. Whilst most of these courses are open to high school students and have no college-level requirements, they might require some prior understanding of mathematics.
200-Level and 300-Level courses | These are equivalent to second and final year university courses and require students to undertake some undergraduate study prior to applications.
3. Cornell Pre-College Programs
Credit-Bearing Programs | These include 3- week, 6-week, or 8-week sessions with varying levels of credit offerings.
4. MIT Summer School
Best summer programs from MIT are:-
Research Science Institute (non-credit-bearing, 6 weeks long)
Women's Technology Program (non-credit-bearing, 4 weeks long)
5. Imperial College London
Best non-credit-bearing summer programs from Imperial College London are:-
Revolutions in Biomedicine – Online Summer School
Online Summer School – Pandemic Imperial
On-Campus Summer School – Mini Research Project
Imperial College Business School - Business Analytics, Machine Learning & Applied Statistics, Principles of Finance, Business Strategy & Consulting, Digital Marketing
Also Read | Summer School Programmes In The UK: How They Help
6. University Of California Berkeley
Best summer schools at UCB are:-
Summer Virtual Track (credit-bearing, virtual)
Summer Residential/Commuter Track (credit-bearing, on-campus)
Summer Non-Credit Track (non credit-bearing, on-campus)
7. Columbia University
Some of the best summer schools at Columbia University, New York are:-
Summer Immersion Online ( non credit-bearing, virtual)
Summer Immersion in New York City (non credit-bearing, on-campus)
College Edge (credit-bearing, in-person)
8. University of Southern California
Studying and being a part of some of the best summer boarding schools in the world is often a differentiating factor in students' profiles when it comes to undergraduate admissions. Students are recommended to start preparing for these courses early, as applications are open as early as March every year. Choosing the right university and course is key to realising the true value of the investment made, and students should thoroughly do research and seek guidance before applying to and finalising summer school programs.
Also Read | Top 5 PG Programs To Pursue In Canada
Srinavas is a development consultant with extensive experience in the overseas-education industry. With the Centre for Career Development and Essai Education he has helped hundreds of students secure positions in leading universities abroad. He is keen to make novel developments in education and skill development more accessible to students from diverse socioeconomic backgrounds.