Marketing is a discipline that combines psychology, consumer behavior, and communication in a way that makes it one of the most dynamic fields to work in. At any time, marketing responds to current trends and technology, while at the same time never losing sight of its core principles. For budding marketers, this means that they get to be lifelong learners.
At its core, marketing is about finding the right message for the right audience, and then crafting and broadcasting it in such a way that it creates an impact and a favourable action (like increased brand awareness, increase in sales, etc.). As customers in almost every industry become more aware and demanding, and the market becomes more competitive, it has become imperative for marketers to look for the most effective (and cost-saving) methods to send their messages across.
In this article, we'll discuss some of the most common types of marketing that you can explore.
Marketing Based On Customer Type
There are two main types of customers you can encounter as a marketer:-
B2C Marketing | You might market directly to consumers of your products, which would call for B2C marketing strategies. When you think of consumer product companies (such as fast-moving consumer goods [FMCG] or electronics), their messaging is directed to people who will directly buy and use their products. The buying process for the customer is fairly straightforward, which means that both traditional and digital marketing campaigns work here. Of course, customers have become more discerning now, which means that your messaging needs to be informative as well as attractive.
B2B Marketing | In contrast, certain companies market their products to other companies, known as B2B marketing. For example, you could be a tyre manufacturer who sells to automobile companies. The customers you're involved with would usually be more knowledgeable and sophisticated, which means that the buying process can be longer and more complex. It is also a highly competitive and price-sensitive process, so lots of research needs to be done.
While traditional marketing campaigns can and do help in B2B marketing, digital methods work better here because they are usually more targeted and can get more information across at a fraction of the cost. Let's now talk about both traditional and digital marketing methods.
Traditional Marketing
Traditional marketing is the process of communicating your unique proposition to customers through print (such as billboards, newspapers, and magazines), and media channels (such as television and radio). In many ways, traditional marketing is outbound marketing, which is a way of reaching customers where they are. There are many forms of traditional marketing methods that have worked well in the past.
Public relations (PR) marketing is a way of controlling our brand image and reputation among the public without any external parties getting involved. On the other hand, word-of-mouth (WOM) marketing is the method by which your company's reputation is affected by your customers. When your customers like a certain product or your service, they tend to recommend you to their friends and family. Likewise, they might advise the people close to them against buying from you if they have had a negative experience.
While PR is a controlled activity, WOM is mostly out of our control. What we can do to add some control to the process is to ensure quality of products as well as service, and to actively ask our satisfied customers to refer us to potential ones (preferably through incentives).
Another form of traditional marketing is known as direct mail marketing, which requires us to reach customers directly with offers and discounts tailored for them. This works best when we know our customers well and can send them messages that are relevant to them. Some companies also send personalised gifts to customers who have been with them for a long time, in the hopes of building a lifelong relationship with them.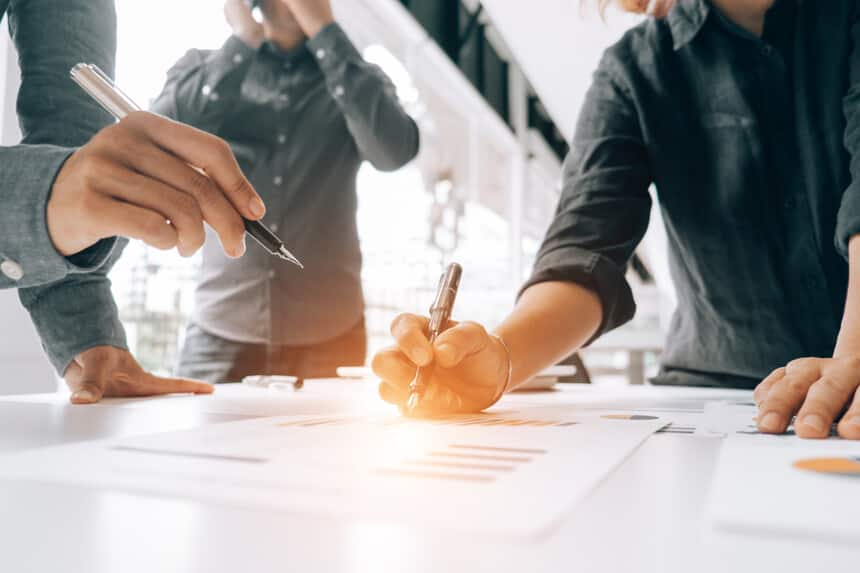 Traditional marketing is the process of communicating your unique proposition to customers through print and media channels.
Merits Of Traditional Marketing
Let us consider a small example. Amul's outdoor advertisements, coupled with their print messaging, have become iconic to the point of successfully driving their brand image. When used correctly, traditional marketing methods can also bring in a layer of differentiation in an increasingly cluttered online space. For example, if your marketing strategy involves something tangible (as in direct mail marketing), customers usually resonate with it at a much deeper level.
Pitfalls Of Traditional Marketing
Some of the possible demerits of traditional marketing methods could be as discussed below.
Traditional marketing is usually more expensive than digital marketing, especially when it comes to above-the-line (ATL) activities such as print and television ads.
Also, it is usually a diffused strategy, which means that it targets a wide range of audiences and hopes to reach its target group.
Perhaps most importantly, traditional marketing methods are difficult to track in terms of their return on investment (ROI).
Digital Marketing
As we become increasingly connected with others in a virtual world, and as the amount of data available to us grows at an exponential rate, digital marketing becomes a reliable, accessible, and creative way to reach our customers. In many cases, these methods are based on traditional marketing practices, with the added help from data and online communities. Let's discuss some of the digital marketing types you can explore in your career.
SEO Marketing
SEO stands for Search Engine Optimisation. When we talk of search engine marketing (SEM), we primarily refer to a pay-per-click (PPC) model where marketers and advertisers can offer payment to search engines such as Google, in exchange for strategically placed links that encourage their customers to visit their websites and make purchases.
Now, SEO is a more organic (and cost-effective) way of getting customers to your websites. Here, we ensure that when customers search for information on a particular topic or category, they automatically see our website as one of the top recommendations on a search engine. This can only happen if our content is both relevant and has the right keywords. These days, SEO has become an intrinsic part of content marketing as well.
Also Read | 5 Tech Jobs That AI Can't Replace
Content Marketing
As customers evolve, marketing also needs to keep up with them. People today are not content with simply being served advertisements or being told what they should buy and who they should buy from. One of the best ways to build a stronger bond with potential customers is by providing them relevant information and support when needed, and by interacting with them outside of the actual sales process. This can be achieved through content marketing.
With the advent of digital media, it has become easier to experiment with different forms of content—be it in the form of blogs or articles, videos, interactive games, and so on. The important thing to remember is that you should provide real value to the customers. Also, good content marketing requires that there is a specific call-to-action for the customers within each content. This means that, ideally, the content should encourage customers to further interact with the website or organisation.
Influencer And Affiliate Marketing
In traditional marketing, companies use celebrities to promote their products. Now, as more people become social media savvy and follow influencers, influencer marketing has become a norm. Since most of these influencers have grown organically in front of their audience, their bond is deeper than those with traditional celebrities. There's a greater level of interaction, and consumers of their content don't believe that products are being pushed on them. They trust the advice or recommendations of the influencers, which can help the brands that associate with them.
Affiliate marketing uses the power of content to help potential customers make a purchase. For example, if someone visits an influencer's social media profile, video, or blog, they will usually find some relatable content that will then ask them to click on a link if they want to know more or to purchase something. The influencers are then paid according to the number of people who make a purchase using that link. In most cases, it is disclosed to the audience that the influencer makes a commission off these recommendations.
Social Media Marketing
These days, almost every brand can benefit from having a strong social media presence. For one, social media is the easiest and most cost-savvy way of connecting with a large audience. Two, in an age where people crave more engagement with organisations, social media provides them with the space to do so. Influencer marketing is usually a part of a brand's social media strategy that helps them connect mostly with the younger generation. There are other ways to use content along with social media to build a brand image and sell products.
Apart from paid ads, user-generated organic content is one of the most potent ways to build a social media presence. Not only is this content free to generate but being generated by the users makes it that much more impactful and helpful to other users.
An important aspect of social media marketing is online reputation management and service. Since more users can use social media to air their concerns about a brand or complain about the products or service they receive, it's imperative that companies invest in channels of communication that can pacify customers and help them resolve their issues.

Affiliate marketing uses the power of content to help potential customers make a purchase.
Personalised Marketing
Also known as one-to-one or database marketing, this is the next level of targeted marketing. Customers who have the money and want to have a deeper relationship with the companies they invest in want to be treated as unique. This means that the usual methods of dividing customers into large or even small segments don't work. Using technology and digital media, it has become much easier to understand an individual customer's needs and preferences. It's also possible to build a more personalised relationship with the customer, which helps build customer retention and loyalty. Of course, this method is only as good as the database that you have. A robust database of your customers ensures that you provide them with solutions and services that are meaningful and timely to them.
Product Marketing
When we talk about crafting the perfect message for our customers, we cannot ignore the product, placement, packaging, and price-related strategy that goes into creating the proposition. For our message to work, we need to target the right customer, create the perfect product for them, and offer it to them at a price that is both competitive and conveys the value of our product. It's important to create the right strategy for your products, which happens through product marketing.
These days, a good marketing team uses the perfect mix of different kinds of marketing (both online and offline) to capture the market.
Also Read | 6 Questions To Ask Yourself Before You Choose To Drop Out Of College
Aishwarya is a marketer and writer. As a marketer, she has a keen interest in creating meaningful conversations. As a writer, she loves pushing the boundaries of storytelling.