Maths has always been a hot matter of discussion in families, schools, colleges, and even at work. While there are students who feel worried at the slightest mention of Maths, there are also students who love the subject and choose to pursue it all along their higher education and career. Keeping this mind, Careers360 organised a webinar with Dr. Rajeeva Karandikar, Professor Emiratus (formerly, Director), Chennai Mathematical Institute to talk to our students about career options in Maths. Here are a few snippets from his address to the students.
Brain Development And Maths
How does studying maths help in the overall brain development of a child? The concepts of logical thinking and logical reasoning start right from primary and go on till later stages of life, playing a different role at each stage. Creativity and analytical skills are qualities highly desired by employers. Our brains develop neural pathways for processing information and Mathematics plays an important role in brain development, and developing creativity and analytical skills. For example, the choosing of a vaccine has a whole lot of mathematical and statistical ideas behind it.
Also Read | Is There A Future Without Maths?
Change In Career Trends
The session threw light on some visible changes in career trends.
Pre 1990's
In the pre-1990s era, a mathematically-talented student usually harnessed their talent by doing an MSc/MTech/PhD and then taking up a career in academic teaching or research. Others tried pursuing careers in the Civil Services or banking, by writing certain exams. Many students also took up BE/BTech since these were secure options. This has been the case for many years now, and it could be due to parental or societal pressure. But, not all who are interested in Mathematics fall in the same boat and want to take up BE or BTech now.
Emerging New Options
Times are evolving and new courses and domains in the field of Mathematics have come up. Now, increasingly more and more students are taking up Mathematics and Statistics as options for studies and careers.
Computers X Academics
Till 1990, the Indian industry wanted no role or interaction with the academic fraternity since it was a sellers' market and the cost could be directly passed on to the consumer. During the period of 1990-2000, though in small numbers, we saw the integration of programming and computers, which primarily survive on Mathematics and logic, with academics. They were not as popular back then, but were still known by students. Some institutions had computers that students could use to run their programmes.
2000: Growing Need For Engineers
The software industry saw advancement and was growing rapidly, needing more trained and talented software engineers. Increasingly, Indian students were moving abroad for higher education and turning more towards industry- oriented jobs, rather than settling the conventional choices of working in research and academics. At the same time, companies were looking for trained engineers with different skills as well as for people with other industry-relevant skills.
Also Read | 6 Evolving Tech Careers You Must Look Out For
Demand For Statisticians
Experts in Statistics were also among the initial few to take up these industry-oriented jobs since Statistics had immediate application in economics and finance. Students of Master's in Statistics were thus, in high demand. After 2000, the trends took a shift completely and more students with mathematical talent were in the limelight now.
2010: Demand For Data Science
Starting in 2010, Data Science entered the scenario since computing power had increased enormously. So, naturally, the data was available in electronic form. Earlier, all of it was on a piece of paper. Data was available, computing power was available, and manpower was available- all of who have been now trained in programming.
But, what is Data Science? It is a discipline that is made up of Mathematics, Statistics, and Computer Science. In other words, it is old wine in a new bottle. What has Data Science done for us and why it has such a great impact? Huge amounts of data are available and can be used in multiple ways, which is why a large number of people are taking up careers in Data Science. More jobs have thus, opened for people with a Master's in Statistics. Many people think of Data Science as just applying a formula, but, that is not the case. It requires a thorough understanding of a problem and the domain itself, for one to figure out if the answers to the problem they are bringing up are reasonably correct or not.
Degrees Are Not Enough
Having a BSc or MSc degree doesn't necessarily mean an assured job, and this stays even today. Mathematical talent is the main key that is required to secure a job. Mugging up definitions and theorems is not the way, rather, understanding and then working upon the subject is a much better way to do it. In a way, that is the beginning and the end of Mathematics. Willingness to solve problems is what is required in mathematical training and that is what will take you a long way in your career.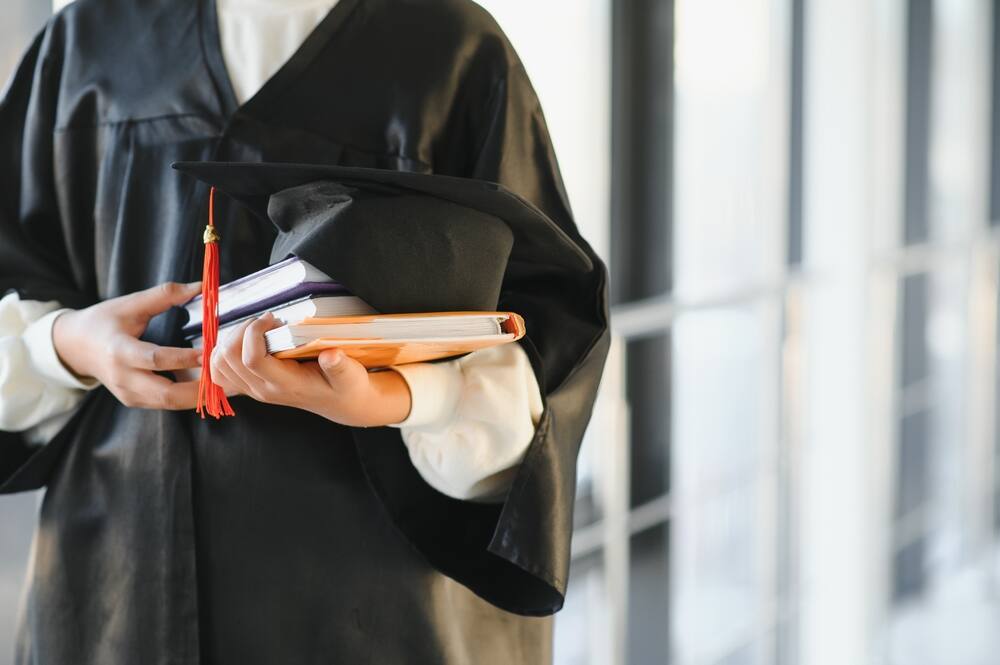 Having BSc Or MSc Degree Does Not Assure A Good Job
What Other Than BE/BTech
The question often arises: What all can one do apart from BSc and BE if one wants to study Mathematics? Not getting admission to a good engineering college does not mean there is no hope. Getting admission to a good engineering college is exciting but, it is only one of the many paths. There are many alternative paths that a student can take up. Putting one's mind and soul into what one wants to do fetches success. There are many options to choose from.
Courses At CMI
What are the courses offered at CMI ? At the undergraduate level, an aspirant may take up BSc Mathematics which splits into two programmes: BSc Maths (Physics), and BSc Maths (Computer Science). The first semester is common and from the second semester onwards you choose your subsidiary programme (Physics or Computer Science).
At the master's level, there are MSc Mathematics, MSc Computer Science (different from engineering programs and has a good component of theoretical Computer Science algorithms, etc, ) and MSc Data Science that aims to place students in industrial positions.
Watch Now | Webinar On Careers In Maths