Healthcare is a broad term and covers a whole range of careers that help in prevention of diseases, analysing health data, assisting doctors, drafting health policies, and even providing emergency first aid. This article highlights the different health-based careers that you could consider without a medical school degree.
Physiotherapy
One of the good medical career options is to be a physiotherapist without attending any medical school. Physiotherapy is an allied health profession which aims at helping people recover from injuries, manage pain, improve mobility, recover from paralysis, and even avoid surgeries. While working as a physiotherapist, you may work alongside a medical team of doctors or may practice independently. Physiotherapists usually use technology and equipment to stimulate and provide therapy to the affected areas. While working as a physiotherapist you may also recommend a series of exercises for individuals to complete at home so healing can be fastened.
For working as a physiotherapist, you need to have an undergraduate degree in physiotherapy. A postgraduate degree is usually preferred. Physiotherapists usually work in hospitals, rehabilitation centres, sports academies, and may also engage in private practice as they gain experience and expertise. Respect and regard for physiotherapists as mandatory health professionals is high in India.
Also Read | What Will Be A Good Career Option For You? Understanding Yourself And The Industry
Occupational Therapy
Occupational therapy is one of the medical careers in demand for the future. An occupational therapist helps a patient return to their normal life and functioning post an accident, injury, trauma, or stroke. The key word is "occupation", which implies helping the individual become fully functional and engage in the work and lifestyle they were used to prior to the trauma. Occupational therapists need to have a high level of compassion and communication skills.
A licensed occupational therapist often has a postgraduate degree in the area and gains expertise through continuing exposure and treatment plans. They need to work patiently on individuals to assess their needs, challenges, and customise treatment plans. Occupational therapists are less well-known in India, though their services are highly sought-after to aid movement and normalise life in children with disability and special needs.
Also Read | 5 Questions To Ask Yourself Before Joining Medical School
Speech Therapy
Another good medical career option is to be a speech therapist. Anna was five years old and had yet not started speaking fluently. She seems to understand a lot, however her ability to talk was much lesser than her peers. She was referred to a qualified speech therapist who worked with her over a few months to help her gain control and flexibility of her vocal cords and neck muscles and helped her gradually speak clearly and more fluently.
Apart from delayed speech, sometimes you need speed therapists to help you recover post a physical injury or trauma too. Qualified speech therapists need a postgraduate degree in speech therapy and should have high levels of patience and communication skills. Employment is usually in hospitals, rehabilitation centres, special needs therapy centres and private practice.
Nutrition
One of the good medical career options is to be a Nutritionist without attending any medical school. The importance of nourishing food in aiding health cannot be overemphasised. In this day of fast food and ready-to-eat meals that are filled with trans fats and preservatives, nutritionists have a key role to play. Most adults and professionals are not aware of the effects of poor diet and lifestyle in disease prevention and cure. The Covid- 19 Pandemic has brought to focus how poor lifestyle can reduce immune response drastically.
Qualifications to be a nutritionist would include a postgraduate degree in the field. Nutritionists are employed in large hospitals to customise meal plans for patients. After getting your qualifications to be a nutritionist, you may work at weight loss centres and may also find success in private practice.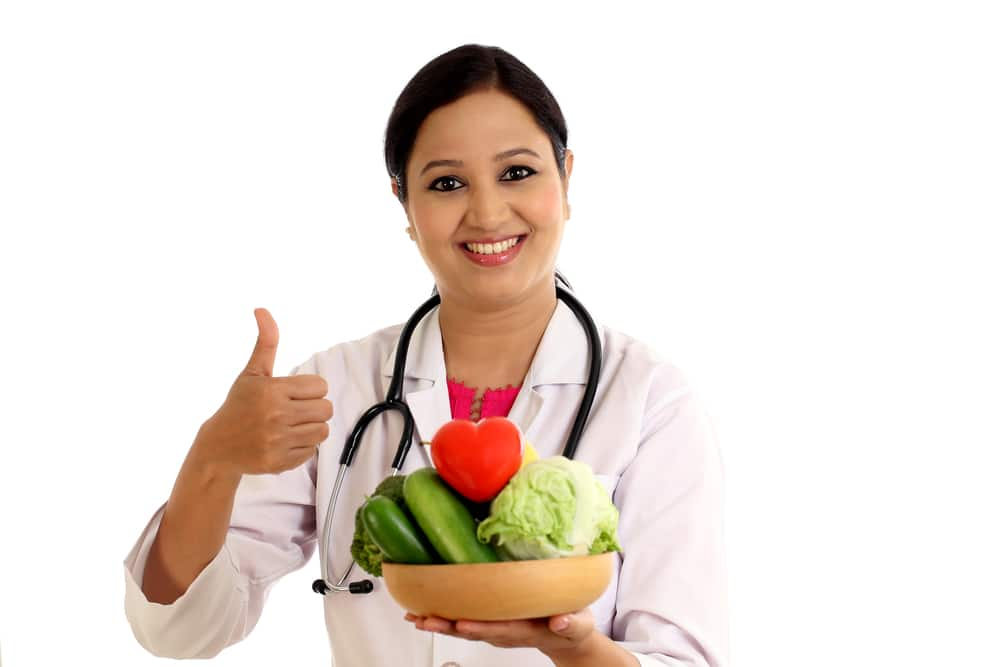 Nutritionists Are Employed In Large Hospitals To Customise Meal Plans For Patients
Also Read | A Career In Nutrition And Dietetics: Know From An Expert
Biomechanics
Another medical career in demand for the future is to be a biomechanist. If you are interested in the interface between anatomy and engineering or mechanics, then this field will interest you. A biomechanist understands how a human body moves and functions, assists in specialised treatment for sportspersons, creating prosthetic limbs, and designing ergonomically designed products and environments. A master's degree in biomedical engineering or kinesiology helps to progress in this area. Employment is usually in research and development, medical device companies, rehabilitation centres, and sports trauma and injury centres. There are few qualified professionals in this area and the scope for this field is sure to grow in the future.
Public Health & Epidemiology
Public Health and Epidemiology field offers good medical career options. An epidemiologist studies how epidemics spread and how they can be controlled or prevented. Public health specialists understand the state of public health and facilities across a country or state and provide guidelines for prevention, treatment, and cure of diseases. Professionals who study both subjects usually have a good grasp of the subject from a disease as well as policy perspective. Epidemiologists and public health specialists are usually employed in teaching, research, government and non-government health, disease prevention and policy organisations.
Research Science
One medical career in demand for the future is to be a Research Scientist. If you are interested in improving the state of health by advanced research on diseases, genetics, drug discovery, investigating mutations, virology, etc. you could consider a career as a research scientist. To pursue research, it is mandatory to have a post graduate degree and it is helpful to have a doctorate degree in your area of interest. Possible areas could be biochemistry, pharmacy, genetics, microbiology etc. Employment options are usually in pharmaceutical organisations, research laboratories, universities, and government research organisations. International funds are available for worldwide research in the areas of genetics, virology, and drug discovery making the career of a research scientist very promising and lucrative.
Pharmacy
Good quality medicines are the backbone of quality treatment and therapy for illness and diseases. Pharmacy focuses on studying drugs and medicines and their chemical composition for effective drug distribution and management. One of the good medical career options is to be in the pharmacy sector without attending any medical school. Pharmacy graduates and postgraduates work in medical centres, research labs, and pharmaceutical organisations. You can also pursue an undergraduate degree in pharmacy and follow it up with an MBA for a lucrative pharmaceutical career where you understand the science as well as business aspects of pharmaceuticals.
Health Administration & Management
Another promising medical career option is to be in health administration and management without attending any medical school. An efficiently run hospital is essential for the provision of good quality health care. The last decade has revealed that the skills in hospital administration need to be specialised and many courses in hospital and health care management have emerged. These are like a business administration course except that they focus on healthcare and hospital management. Employment for hospital administration graduates is usually in large health care facilities and private hospitals.
Health Psychology
Health psychology is one of the medical careers in demand for the future. This is a specialised area of psychology that focuses on understanding how biology, psychology, and behaviour affect overall health and well-being. For instance, one of the factors that impacts the health of a nation is the happiness index or the stress levels experienced by different strata of society. Health psychologists focus on research, understanding, and providing workable solutions to promote overall health and well-being. Health psychologists may work alongside mental health professionals in hospitals and clinics, or pursue research in the field. Aspects like understanding the linkages between fear and covid outcomes, stress and hypertension, lifestyle and PCOS are examples of research work done by health psychologists.
Mental Health
You can be a clinical psychologist, which is one of the medical careers in demand for the future, without attending any medical school. Clinical psychologists and mental health professionals have gained prominence in the last decade as essential for overall well-being and health. To become a clinical psychologist, you need to complete a postgraduate degree in the subject and preferably do a doctorate. You also need to be a licensed practitioner in your region of work. Clinical psychologists work with people who have mild to severe mental health challenges like anxiety, stress, depression, schizophrenia, post-traumatic stress disorder etc. Employment is usually in clinics, hospitals, and rehabilitation centres. This is a profession that requires high levels of empathy, patience, and communication skills.
Also Read | What Does A Career In Psychology Look Like? Know From An Expert
Fitness & Sports
The fitness and sports sector is also closely allied to medical careers in demand for the future. One of the precursors to good health is keeping oneself fit, flexible, and healthy. The recent rise in fitness, exercise, yoga programs and the need for personal trainers has made health and fitness a lucrative field of work. There are many ways to become a fitness specialist. University degrees in physical education are available at the undergraduate as well as postgraduate level. These courses equip you to take up physical trainer and teacher roles in schools and educational institutions. Apart from these there are yoga certifications and courses available at the undergraduate level qualifying you for a yoga instructor's profession. Yoga practitioners and trainers help in embodying holistic mental and physical wellbeing in their clients.
Similarly, for those who are keen on high fitness levels, there are certifications on various fitness activities that are available and recognised in many parts of the world. Some examples are Pilates, Zumba, CrossFit etc. They require intense training and rigour and are usually undertaken by athletes or fitness enthusiasts. The remuneration and employment in this field could be in sports complexes, health and fitness centres, and freelance employment. Many families and individuals have hired personal fitness trainers and yoga teachers to help them prevent diseases, gain flexibility, increase muscle mass, and improve overall health and wellbeing. Large corporates also hire fitness specialists to promote the well-being of their employees.
Also Read | Top 10 Career Options For Those Who Love Sports
Overall, there are a plethora of medical careers in demand for the future you can choose if you want to promote health care without pursuing a medical degree. The careers in psychology, fitness and hospital administration can be done after pursuing any stream of subjects in your high school. The other careers mentioned in this article require you to pursue biology, chemistry, and physics so you know your scientific fundamentals.
Dr. Srividya is an Organisational Psychologist, Career, and Personal Growth coach. She works with teens, parents, adults, and returning professionals, to help them align their personal and professional needs, desires, and overcome personal and professional challenges. She can be reached at www.lifevidya.in.