If you have ever thought of pursuing a writing career, you have likely felt that the path ahead is daunting and overwhelming. You might even believe that you can only be a writer if you write a bestselling novel or non-fiction book. However, we are here to tell you that there are many ways to become a writer. What's more, if you pay attention to your interests, and work on your writing skills, you can enjoy a lucrative and rewarding career. Let's talk about some of the writing careers you can pursue.
Business Writing
Business writing consists of any kind of communication that ensures smooth operations within and across businesses. This can include emails, memos, resumes, letters, and handbooks. Effective business writing helps manage time, and also makes sure that the message we want to send our own team members or business partners is not compromised in the process. This is why it's important to be clear and concise in your business communication. It's also important to have a strong command of grammar and spelling.
Appeal Directly To The Audience
Most importantly, a lot of business communication suffers from unnecessary jargon. If you can remove the fluff and appeal directly to your audience in such a way that there is no room for confusion, business writing might be for you. This is a skill in great demand, especially now that remote or hybrid work is becoming the norm. If you had to connect to people over digital forms of communication, would you be able to do so?
Technical Writing
Technical writing is a subset of business writing, in the sense that many companies use it on a daily basis. However, it's a more restricted niche in that it needs you to be conversant in relevant technologies. Technical writing can also include various things such as reports, business proposals, white papers, product descriptions, datasheets, and press releases. It is used across industries such as finance, medicine, science, engineering, robotics, biotechnology, digital technologies, and so on.
Also Read | 10 Things To Know About A Career In Writing
What Exactly Is It?
What exactly does technical writing entail? Well, technical writing is any piece of communication that explains complex and specific technologies to other people in simple, clear, and precise language.
Think about it. Most of the applications we use are powered by technologies that might be complicated to understand as laymen. However, when businesses are working on these technologies, they need to understand exactly what is going on, what to be careful of, and where to use this technology. This is where a technical writer comes in. While it's useful if you have a degree in the relevant field, it's not always necessary. If you are a curious person who likes to dig deep into new and existing technologies and loves to explain them to other people in a clear and concise manner, this might be a viable career path for you.
Copywriting
Have you ever read an advertisement in the newspaper or on social media and been struck by its wit and language? Has it immediately made you interested in the message, if not the product itself? You're witnessing the effect of good copywriting. Whenever you want to sell a product, service, or even an idea, you want someone to target your audience in such a way that the message reaches them without being too overbearing. This could be something as simple as a sales copy that is written to attract sales partners and even customers, or it could be the slogan for a nationwide social media campaign.
Need For Creativity
Good copywriting works on various levels. It provides relevant information, but it also appeals to the emotions of the reader. Needless to say, this is a skill that takes lots of practice to get right. Also, copywriting is something that asks for creative writing. You're supposed to attract the attention of the reader in very few words, and you need to do it in a way that separates your message from others. This is even more challenging in the age of digital media. If you enjoy short-form creative writing and can also coordinate with many people effectively at once, you should give copywriting a try.
Also Read | 9 Tips To Do Ground Research Before Choosing A Career
SEO Writing
Search Engine Optimisation (SEO) writing is one of the most in-demand fields right now. This is because we live in times of digital clutter. No matter how brilliant your blog or website is, there's a good chance that it will be lost in the sea of similar websites or web pages. This is where SEO comes into the picture. It helps ensure that your webpage shows up when someone searches for something in your niche.
Seamless Use Of Keywords
Many people believe that SEO writing is simply about finding the right keywords and embedding them throughout your blog post or online article. However, it is way more nuanced than that. A good SEO writer knows how to deliver value through their content, which means they know how to seamlessly use keywords in a manner that does not compromise on overall storytelling. If you have a knack for making online articles useful and relevant, this field might be for you.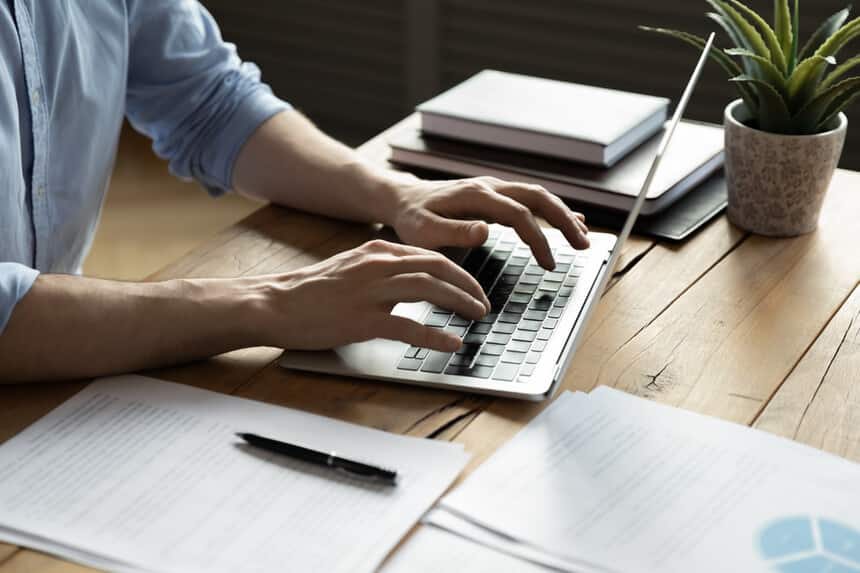 If you pay attention to your interests, and work on your writing skills, you can enjoy a lucrative and rewarding career.
Journalism
Do you have a passion for reporting on events, both popular and otherwise obscure? Do you believe that the audience should receive news that is both fact-checked and impartial? Do you enjoy the prospect of uncovering a story and delving deep into its details to show the audience the true picture? If the answers to these questions are yes, then journalism might be the career for you. Generally, journalists have a formal degree in mass communication or related fields; however, that is not always necessary.
Also Read | Things To Know Before Choosing A Career In The Media
Skills Needed
There are multiple ways to indulge in your passion for news stories or long-form reporting. The skills you do need to have include—an ability to look for credible sources, excellent interviewing skills, a knack for separating facts from fiction, and of course, excellent writing skills that don't hide behind flowery language or creative writing. In today's times, it's become even more important for journalists to pursue the truth at all times. If you think this challenging and rewarding career is for you, go for it.
Food, Culture, And Travel Writing
You don't need to explore all three niches at once, though many people do like to combine these to create a richer portfolio of work. This is an interesting field of writing because it can be informed by the life you already live. What do we mean by this? If you are someone who already has the privilege to enjoy travelling across the country or the globe frequently, you can write about your experiences for various publications. You can write essays, contribute to guidebooks, and even write reviews of the places you visit.
Tapping Into One's Curiosity
It's true that many people would have visited the same places or tried out the same dishes as you have. That being said, no two people visit the same place. This means that your own unique take on your travels, or your perspective on how travel challenges you and transforms you, can give you an edge over others. As with any other piece of writing, it pays to hone your own voice. Maybe you can make the journey sound as interesting as the destination, maybe you have a knack for making friends with the locals, or maybe you can uncover the history behind a popular destination or cuisine. Tap into your curiosity and your ability to make connections, and you can create an enviable portfolio of work, all while travelling the world.
Creative NonFiction
Journalism, food, and travel writing are usually part of the nonfiction niche. You can explore nonfiction through personal essays and long-form reporting. The reason we've mentioned creative nonfiction as a separate field is that it's a superset of the previous two paths that we discussed. What majorly separates nonfiction from fiction is that nonfiction is wholly fact-based. That being said, writing nonfiction doesn't have to be boring or dry.
Also Read | 6 Careers To Consider After An English Major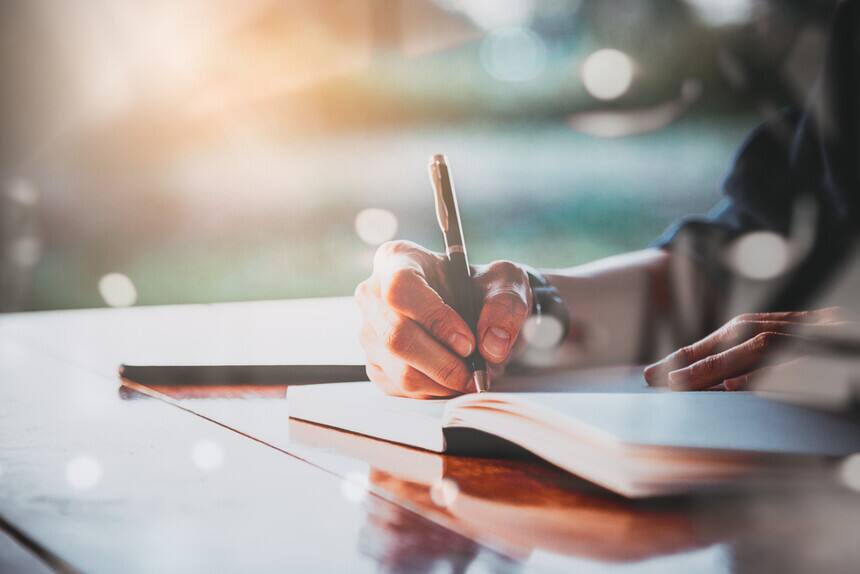 While writing any document, you must make sure that there is no plagiarism present and that all references and citations are done correctly.
Building Narratives Around Facts
Creative nonfiction is about building a narrative around facts, such that the reader has an interesting story to read. If you like writing true stories or even personal ones in a creative manner, this is an exciting and vast field to explore. What you need is an ability to stick to the facts while also exhibiting vulnerability, and always looking for the human beings at the center of the stories.
Fiction
This is perhaps the most popular niche that most aspiring writers know of. This can include short stories, flash fiction (or very short fiction), novels, plays, and poetry.
Two Sides To The Coin
Fiction is probably one of the hardest niches to find success in, not only because of the industry around it, but also because it can take years to find your voice and write compelling stories for a wide audience. On one hand, you have the liberty to let your imagination run wild while crafting stories. On the other hand, you still need your audience to be willing to come on the journey with you. While it can take some time to create a lucrative career out of this (short stories in paying markets are a good start), writing fiction can be its own reward for most people.
Editing And Proofreading
While writers can be editors, editing is usually a separate and extremely crucial role in the world of writing. If you've ever come across a book or an article and marveled at how perfect it seemed in terms of grammar, spelling, content, as well as overall structure and flow, you have an editor to thank for it. Behind every amazing writer is an editor who is unflinching in their focus, and who can give the writer's work the tough love it needs.
Also Read | How Can You Turn Your Passion Into Your Profession?
Types Of Editing
There are many kinds of editing. Here is some insight about them.
Proofreading | Proofreading is the most basic kind in which you go over a piece of work that is almost complete. Here, you only look for spelling errors or minor grammatical errors that might have been missed. Think of it as a final look at the document before it's shared with an audience.
In-Line Editing | In in-line editing, in which the editor looks at your document "line-by-line" to spot any errors that need to be corrected.
Copy Editing | Copy editing looks at word choices, phrasing, and sentence structures to make sure you avoid fluffy writing, and that your message comes across in a clear manner. Developmental editing is about seeing the work as a whole and trying to understand if the overarching message is being conveyed. Here, things such as plot structures, paragraph sequences, tone, and voice are looked at as a whole.
Of course, you can do more than one kind of editing in a document. In all cases, you need to ensure that there is no plagiarism involved while writing the document, and that everything is properly cited and referenced. If you are someone who not only enjoys staying updated with grammar and style rules, but also has a knack for letting the author's voice shine, editing might be just the career for you.
As the world of storytelling expands, there is no need to be restricted to one kind of writing. We would encourage you to explore your interests, and not be scared of expanding your niches. Some niches have a steeper learning curve than others, but you might end up surprising yourself with your own skills in the process. Also, you can combine one or more of these niches to create a portfolio that is unique to you. When it comes to a career in writing, you are limited only by your imagination.
Aishwarya is a marketer and writer. As a marketer, she has a keen interest in creating meaningful conversations. As a writer, she loves pushing the boundaries of storytelling.