To be able to make a choice that supports their future goals and ambitions, it is important that students choose the right college for themselves after class 12. In light of this, Careers360 hosted an interactive webinar, wherein the speaker, Mr. Maheshwer Peri, CEO and Founder, Careers360, spoke to students about the different aspects of choosing the best-fit engineering college.
Identifying The Good From The Bad
The first thing students should understand is that no college in India guarantees 100% placement in all fields. As per 2020-2021 data, even 10 IITs placed only 57% of civil engineering students in jobs. It is unwise to assume that your college will place you; instead, your course and skills will determine whether or not you will be placed. As a result, students must select a college based on the course offered rather than the college's brand name.
Factors To Consider
Students must consider the following factors while selecting an engineering college.
Choice Of Course
You must first decide which course or branch you wish to pursue, and then begin compiling a list of universities that provide that course or branch. You must be interested in the course you select. This is critical since selecting a course that interests you will encourage you to attend lessons and demonstrate your actual potential.
Also Read | Career Options In Science: Know How To Get There
Location
Remote locations or a less happening campus life should not be a deterrent if you are applying to one of the best universities that offer a course that you are interested in. Instead of campus life, you should consider placements, professors, and research excellence before choosing a college.
Approval By Regulatory Bodies
Before enrolling in an engineering college in India, ensure that it is approved by the All India Council Of Technical Education (AICTE). The government regulatory agencies committed to the field that the institution serves must approve of the college. This, in a way, secures your basic qualification.
Diversity Of Students
Choose a college where students come from all across the country. The fact that students from all over the country are willing to travel across cities and states to study in that particular institution adds a lot of weight to its credibility. Of course, this doesn't hold true if the diversity is basis the way the college has branded itself rather than the actual value it offers to a student. Moreover, your profession may need you to travel to other parts of the country, and becoming acquainted with individuals from various cultures and regions may help you adjust more swiftly.
Mandatory Disclosures
On the college website, look for 'mandatory disclosures'. The mandatory disclosures would specify the faculty size, student size, student-faculty ratio (preferably 15:1), placements in each branch, fee, and other information for the preceding academic year. If you can't discover mandatory disclosures on the college's website, it suggests the college might be trying not to share some important information, which students should ideally know.
Also Read | JEE Advanced: What Is The Minimum Score For IIT?
Ratings and Rankings
Colleges are ranked by government and private bodies such as the National Institute Of Ranking Framework (NIRF), National Accreditation Council (NAAC), and Careers360. Go for it if a college is recognised by all three or even two of these three. If only one of them recognises it, you may go ahead but should stay careful. However, if the college has not putself into any of these rankings, it suggests that it is not willing to share some important information, and thus, it is advisable to avoid it.
Placement Data
For the college you want to apply to, look for course-by-course placement data. As previously stated, 100% placement is a myth and a marketing ploy for most Indian universities. You can get placement information on the AICTE or Careers360 websites.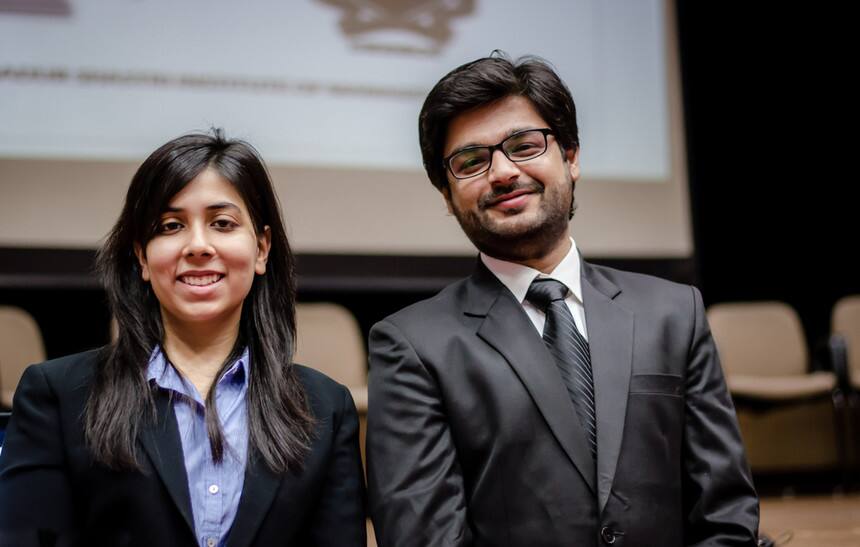 Check Course-Wise Placement Data Before Choosing A College
Infrastructure, Facilities, And Internships
When it comes to infrastructure and amenities, instead of looking at the canteen or the sports arena, search for libraries, laboratories, projects outside of campus, and internship opportunities. Also, another factor should be the number of internships and projects the college encourages you to take up outside of the campus. The more initiatives the college encourages outside the campus, it means the college has the validation of the industry stakeholders for the kind of work it is doing.
Also Read | Find Out What 4 Interns Learnt During Their Internship
Faculty-Student Ratio
The optimal student-faculty ratio is 15:1, but some colleges may have a ratio of approximately 20:1 because it lowers the college's fees. It's one of the most crucial variables to consider while choosing a college. A smaller student-to-faculty ratio typically indicates a better classroom environment, increased social interaction within the learning group, a greater emphasis on providing individual attention, and better resource utilisation.
Also Read | JEE Main, Advanced: What Not To Do In JoSAA Counselling, Choice-Filling
Alumni Network
An excellent college will always have a large alumni network. A college that doesn't mention alumni and disbands its alumni organisation won't be worth your time or money.
Choosing a college for higher education is one of the most essential decisions a student will make in their life. Even when students know what type of degree and career they want to pursue, finding a college that supports their career goals and makes their higher education journey enjoyable can be challenge. We hope that this webinar helped you figure out what to look for in prospective universities so that you may select the college of your choice.
Watch Now | How To Choose An Engineering College