Language is a tool for thought and impact in addition to being used for producing academic papers. No matter the stream you choose, your success may depend on your command of the language. Particularly in our country, where people communicate in a variety of languages, communication in English serves as a link. We have the flexibility to work in several states and find jobs abroad, thanks to English. Utilising the language is the only way to train oneself in communication in English.
The fact that the studies are solely marks-oriented rather than learning-oriented is one of the reasons schools struggle to teach languages. Learning English grammar rules and doing well on your English exam won't help you speak English, communicate clearly, or engage in productive negotiations. Knowing that you can read and write does not automatically qualify you as being good at communication in English. Fluency is the ability to practice communication in English without trembling and with thoughts coming to you automatically.
Also Read | How To Improve Communication Skills: 10 Effective Tips
Tips To Improve English
Some tips to help you become more proficient in communication in English are:-
Read Aloud | Read aloud from reputable newspapers, magazines, or books since they engage more than one sense and improve your fluency, thereby improving your English communication skills.
Watch Good Content | Watch quality spoken content on YouTube and in news, interviews, discussion shows, and debates. Try to pay attention to the terminology, accent, and way individuals talk.
Note As You Watch | View entertainment programs, motion pictures, and serials that appeal to you. Make a note of words and try to employ them when speaking English.
Sing English Songs | Singing songs in English improves your English communication skills since songs have a clear framework that promotes the flow of the language.
Listen Carefully | Pay attention to the speakers you listen to. Take note of their word choices and sentence construction.
Work On Vocabulary | Develop a strong vocabulary to ensure that you never lack words. When you hear a new term, instead of looking it up in a dictionary or on the internet, attempt to infer its meaning from the context and later check the definition in a dictionary.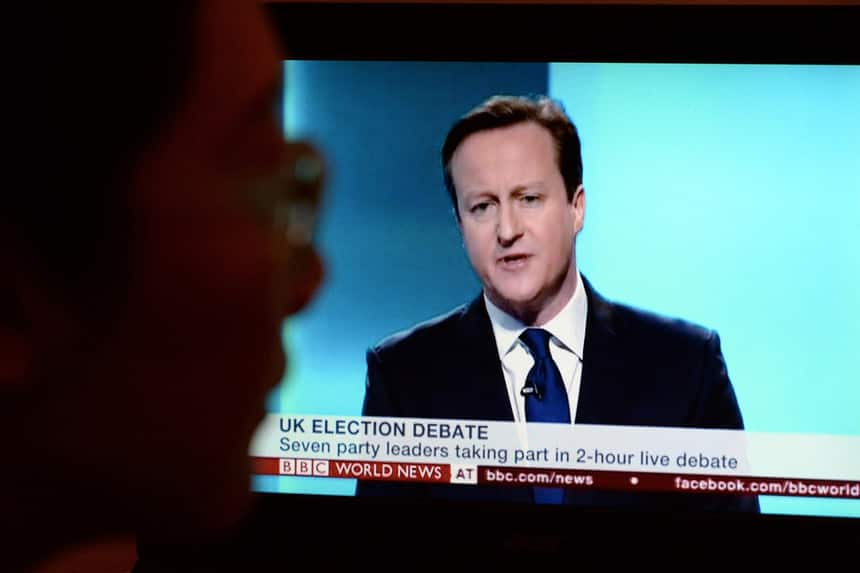 Watching Quality English Content Is A Good Way To Improve Communication In English
Blog | Create social media blogs, leave thoughtful comments on posts, and attempt to use formal language. It can be beneficial to read quality political blogs, reports, and newspapers to improve communication in English.
Think In English | It would take a lot of work to think of a statement in your native tongue and then translate it into English before speaking it; instead, you should strive to think in English and speak it out loud to improve your English communication skills.
Use It Everyday | Use English as a daily language. When writing letters, giving presentations, having chats, or even just when watching movies, try to use the language wherever you can. This will help you make your communication in English better.
Assess Your Progress | To improve your communication in English, make a recording of your current level of English proficiency. Once you've completed the steps just discussed, record yourself again to assess your progress.
Further, to develop fluency and structure in the way you use the English language, you must utilise the following-
Role-plays and dramas
Games
Television shows, audio, and video exposure
Jokes, cartoons, recipes
Books, newspapers, magazines, and stories
Poems, songs, and advertisements
English In Everyday Use
Some examples of everyday transactions that can be used to improve one's English communication skills are:-
Providing solutions, advice, and encouragement to others
Accepting/declining an invitation or proposal
Extending support or requesting help
Apologising
Introducing a friend
Expressing doubt, fear, and sorrow
Congratulating someone
For practically everything on the preceding list, expressions are required. You must consider various approaches to expressing the same idea. What other ways may you formulate your question, for instance, if you want someone's opinion on something? Your question can start with "Do you believe in…", "Do you think we should…", "Are you for or against…", "How about..", etc. Take a look at how language works and how it can be constructed in different ways.
Also Read | Why Communication Is Key To Understanding The Needs Of Your Growing Child