True, you can't learn how to swim without taking the plunge, and the metaphor works just as well for the legal profession as it does for all professions and vocations that require extensive training. However, it's still better to take the plunge better prepared, for while you have to take the plunge to learn swimming, it sure helps if you have grown gills or fins or webbed feet, or all of them before you hit the water. That's, more or less, the place of diploma and certificate courses in the life of a law student before he or she enters active practice.
It's a bit of a stretch to say that diploma and certificate courses are to a lawyer what gills and fins might be to a swimmer, but the extensive, specialised education that the right diploma or certificate course might provide to a new lawyer can and does turn out to be a great help in landing the right opportunities, especially in the beginning. But all the money and labour that you have put into getting the diploma might go down the drain if you fail to understand what kind of specialised education would help you open the right doors for you. The diploma you opt for might not be the kind that is best suited to you in terms of your interest and/or aptitude, in which case it would be torturous to go through the grind of obtaining the diploma itself. And if you chose to further work in the field you got the diploma in without really liking the work, it might be many, many years of suffering before you finally realise that you would be better off playing an altogether different legal ballgame.
Also Read | Skills To Develop For Better Learning At Law College
The other scenario could be that diploma fits your aptitude and interests, but does not lead you to the right kind of opportunities to help you make the life you set out to make for yourself, in which case you would be utterly frustrated with your choice again, even though it's for the reason that you did not choose the diploma course that could crack open a bright (or brighter) future for you. That's what makes it imperative that you make an informed choice in this regard, keeping in mind both your temperament and aptitude as well as the demands of the legal profession. Some of the diploma and certificate courses that might be helpful are given below.
Diploma In Criminal Law
The basics of criminal law are taught as part of the LL.B. curriculum in the law school itself, but if you are stepping out of the law school with a dream or desire to become a criminal law attorney of note, it would help to have a diploma in criminal law. It does two things. One, it gives you a better grasp of the finer nuances of criminal law as it is practised in the real courts; and two, you have a certificate to show that you have gone the extra mile right at the start, which helps when you interview for your first job at a law firm specialising in criminal law practice. However, not many people opt for a diploma in criminal law and instead work with a criminal attorney as interns or junior associates to gain understanding and experience in the field. That's a good alternative if you do not already have a diploma. However, if you get a diploma while you are still in law school or soon after, you do have an added advantage in the first few interviews at reputed law firms working in the field.
Also Read | Things About Corporate Law Practice Aspiring Lawyers Should Know
Diploma In Cyber Law
Cyber law is a growing field and there are law firms now that are seriously looking at the field as a potential area to expand in. With the field still growing and the professional landscape therein still evolving, a diploma in cyber law may give the early bird advantage in the field, which explains why law students are lining up for a diploma or certificate in cyber law. But if you want to really stand out as a cyber law specialist, you might want to have a good hang of computers and data storage technology as well so that you are intimately familiar with the subject matter of your specialisation. After all, at the end of the day, it would not be about the certificate you carry but about the problems you can solve that will make you worthy of notice, and the better you know the finer aspects of your area of specialisation, the better off you would be on the professional trajectory.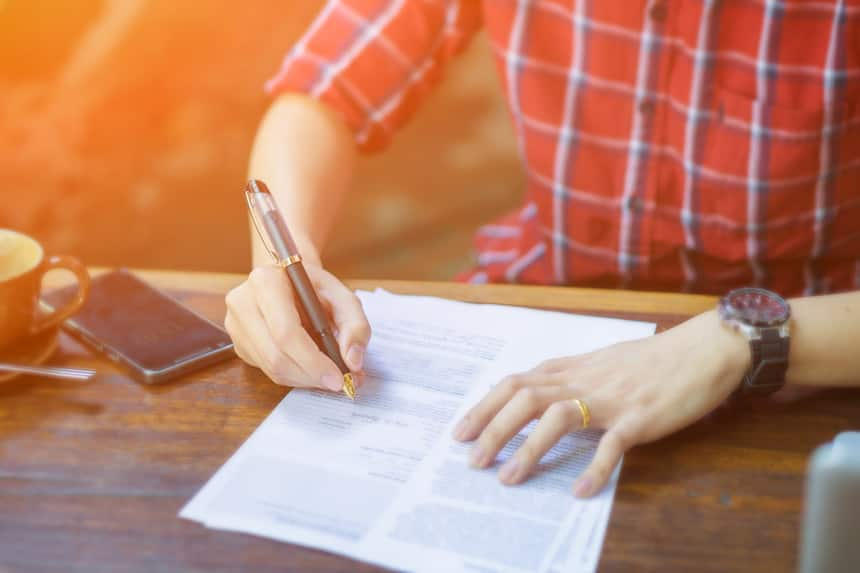 With the liberalisation of the economy, the opportunities for lawyers working in the arena of business and commerce have increased manifold in the past few decades.
Diploma In Business Law
With the liberalisation of the economy, the opportunities for lawyers working in the arena of business and commerce have increased manifold in the past few decades. And since the Indian economy has now settled into what might be called a rhythm of sustained maturity after the teething trouble of the first couple of decades, the opportunities for the legal professionals working in this area are likely to continue growing for the foreseeable future.
A diploma in business law is, therefore, a pretty good idea if you wish to land a cushy, well-paying job with a law firm specialising in commercial law or corporate litigation. Fields such as mergers and acquisitions and corporate taxation have been particularly lucrative simply because they are directly connected with corporate profit-making. So it's understandable for businesses to pay better to those who directly contribute to the advancement of the profit-making side of their business. All that said, it's important to have beforehand a knack for seeing the problems buried in the fineprint because what makes one a better negotiator is a keen eye for both the concealed pitfalls as well as hidden treasures. However, one's not having such innate abilities, to begin with, is alright, too, as long as one is willing to put in the work it needs to develop these abilities, which is what a diploma course in business law helps you develop. A career in business law is paved with gold, but it does demand its fair share of hard work and dedication.
Also Read | 6 Emerging Legal Fields For New Layers
Diploma In Intellectual Property Rights (IPR) Law
Intellectual Property Rights (IPR) law is at the centre of many high-profile legal battles, some of which are contested within the walls of the courtroom but most are fought and both won and lost outside the courtrooms by way of documents and agreements meant primarily to avoid litigation. And when they do end up in court, they tend to be expensive affairs, which is the reason why all efforts are made to prevent them by all preemptive legal measures. And this is where the real meat of work for the IPR lawyer lies. Having a diploma in IPR law can give you a deeper understanding of the law as well as land you a better opening job with an IPR law firm. What's more, the IPR law firms are better paymasters than most on average. So it would certainly help your career graph if you started stronger, which is what an IPR law diploma can assist you in doing.
Diploma In Human Rights Law
A practice in human rights law is more about fighting for just causes than about building a career although a career, too, can certainly be made with some effort combined with opportune switches. Human Rights law practice can open international avenues as well if one puts in a sufficient number of years in law practice in the area, provided luck favours one once in a while, for when it comes to such opportunities, it's not just talent and hard work that does the trick.
There are also opportunities for one with the NGOs working to protect the rights of those who cannot fight their legal battles all by themselves for want mainly of resources, but sometimes also for the lack of information. A diploma in Human Rights law can help not only at the start of one's career but also a few years down the line in practice because Human Rights law practice overlaps with several other law practice areas more than most other specialised areas of law practice. But being a Human Rights lawyer is not easy and is not getting easier, which is mostly because, like investigative journalism, it is about speaking truth to power. And that sometimes comes with consequences that might not be to one's liking at all times.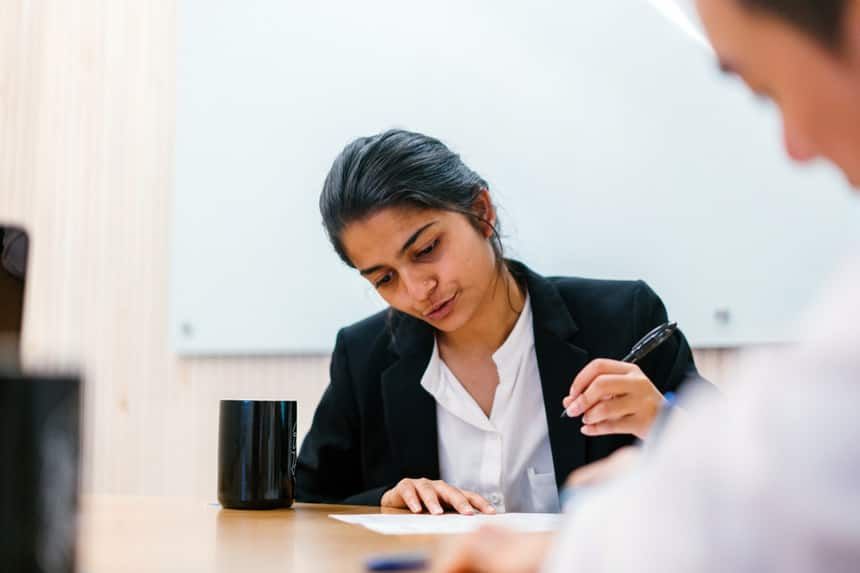 Diploma courses are meant to give you an additional training advantage towards a certain specialisation that you might have in mind early on.
Also Read | What Should You Expect After A 5-Year Law Degree?
Diploma In Forensic Science
A diploma in forensic science can make one a valuable asset for any law firm that handles a sufficient number of criminal trials involving serious offences, including economic offences because a lawyer with training in forensic science can be of much assistance in designing the content and flow of the cross-examination of expert witnesses presented by the prosecution, which is regularly done in cases where there is forensic evidence available against the accused. Forensic evidence, being scientific in nature, is generally not easily assailable because it's not easy to find fault with the scientific opinion expressed by the forensic expert after due analysis of the material brought before them by the investigators. A competent cross-examination of a forensic expert, which is the only way to find problems with the expert opinion, can only be conducted by a lawyer with sufficient information and understanding of how forensic evidence is gathered, transported, stored and analysed, which is where training in forensic science can be an added advantage. One can build one's specialisation and reputation in criminal litigation around the examination of forensic experts, which is a bit of a growing super-specialization. And that begins with getting trained in forensic science. That's why and how a diploma in forensic science can be of help.
Diploma courses are meant to give you an additional training advantage towards a certain specialisation that you might have in mind early on. Education and additional training never go to waste; so just about any diploma course would have you better prepared. But if you get the right diploma in the field that you want to actually specialise in, it can give your career what might be called a boosted launch. So it could pay well if you sit back and give it a patient thought instead of going for any diploma that catches your fancy in the moment.
HemRaj Singh is a Delhi-based trial lawyer, specialising in both civil and criminal trials, and writes mainly on law, policy, diplomacy, and international relations. Apart from writing for magazines and websites, including Careers 360, practising law and teaching Legal Reasoning and Critical Reasoning, he is Editor-at-Large with Lawyers Update, a monthly magazine on law and legal affairs, and was Legal Editor with Universal Law Publishing Company before he started practising law.