The physical sciences are governed by a set of strict laws that don't allow for any variances or exceptions. However, biology is the study of life, which deals with living things. Living things can adapt and are incredibly variable. Because of this, there are exceptions or deviations from the laws governing the physical and chemical phenomena connected to life processes. Numerous unique and exceptional creatures are found in the biology of the living world. Here, let's look at some noteworthy NEET-relevant exceptional topics from the botany class 11 and 12 syllabi.
Exceptions In Biological Classification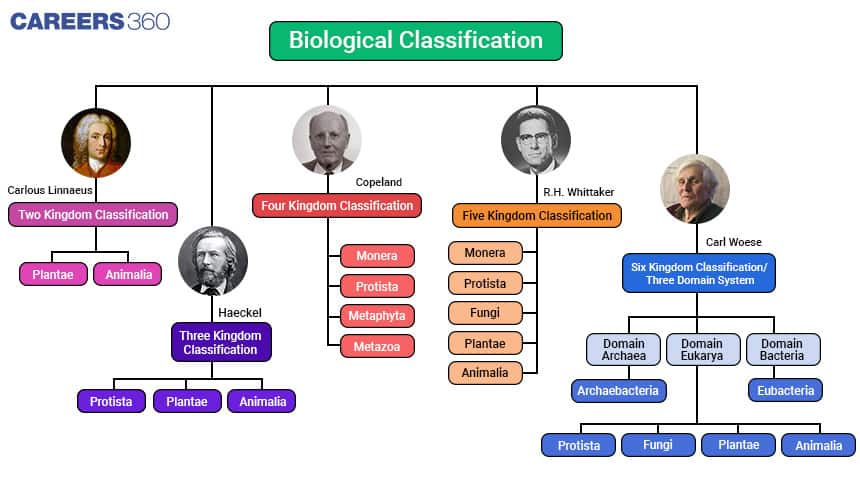 Due to their similarity to bacteria under a microscope, archaebacteria are considered to be bacteria and are members of the Monera kingdom. They have a different cell wall structure than other bacteria. In contrast to archaebacteria, which have pseudopeptidoglycan cell walls, bacteria have peptidoglycan cell walls.

Unicellular eukaryotes called euglena are found in both freshwater and saltwater. They are unique organisms that exhibit both plant and animal traits. They have chloroplast (like plants) but no cell walls (like animals).

With a few notable exceptions (such as Cruciferae, Compositae, Labiatae, and Graminae), family names almost always end in "aceae".

Virus with both DNA +RNA - Leuco virus

Plant virus with DNA - Cauliflower mosaic virus

Animal virus with DNA - Influenza virus, Polio virus
Plant Kingdom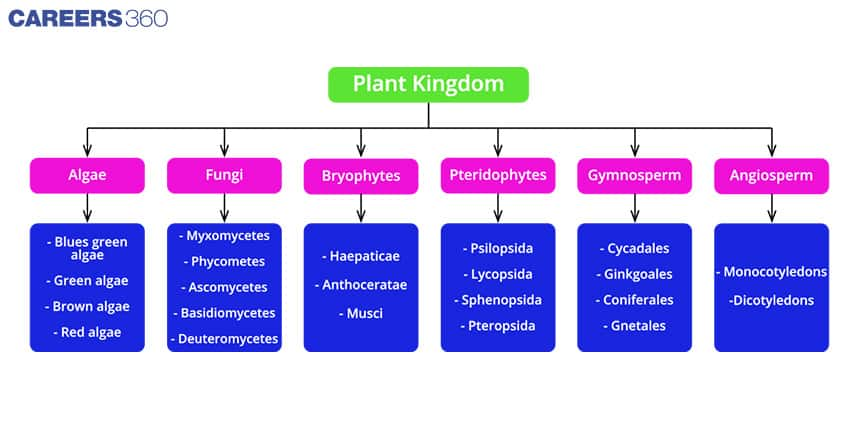 Fungi are not considered members of the kingdom Plantae because they lack the photosynthetic pigment chlorophyll.

Rafflesia and Cuscuta are plants that are incapable of photosynthesis. They are parasitic on other plants and rely on those plants for food. As a result, these plants are thought to be exceptions to the plant kingdom.

Red Algae – They are regarded as an exception in the plant kingdom and are typically found in deep water. They have phycoerythrin, a red photosynthetic pigment that can absorb blue light; the lightwave that can travel deeper than all others.

Life Cycle of Algae – Algae genera are typically haplontic in nature. They have a haploid gametophyte as their dominant stage. There are some exceptions, though, where diplontic and haplo-diplontic algae can also be found. In contrast to haplo-diplontic, where both the diploid and haploid stages are multicellular, the diploid sporophyte dominates the diplontic life cycle. Ectocarpus and kelp both exhibit the Haplo-diplontic life cycle, while fucus exhibits the Diplontic life cycle.
Also check - What Is Hooke's Law for Stress and Strain
Morphology of Flowering Plants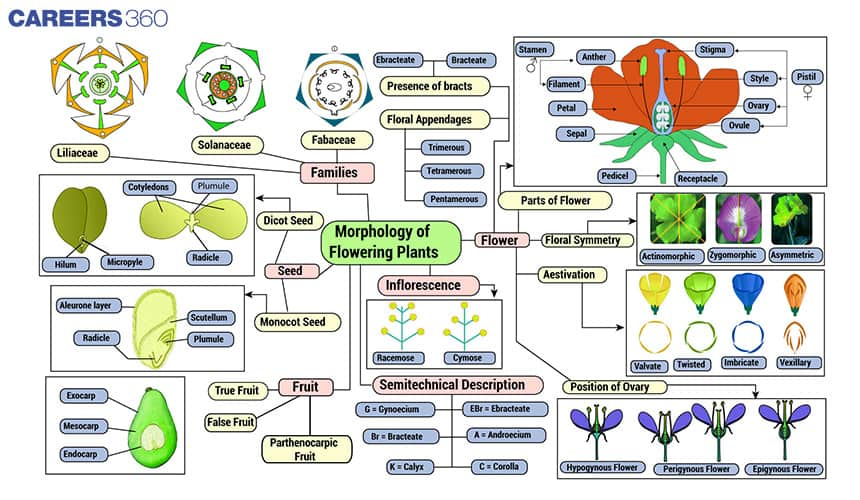 Plant body formed of root only - Arceuthobium minutissimum

Monocot leaves typically have parallel venation. However, monocots like Colocasia esculenta and Smilax zeylanica also exhibit reticulate venation. similarly, dicot leaves show reticulate venation. Calophyllum inophyllum, Corymbium, and Eryngium yuccifolium are exceptions that exhibit parallel venation.

Alisma and orchid seeds are examples of non-endospermic monocots, whereas all monocots are endospermic.

Roots tend to be geotropic. However, mangrove roots grow up and away from the ground because they are negatively geotropic. Mangrove species like Sonneratia, Avicennia, and Rhizophora exhibit this type of aerial root. They are known as pneumatophores.

Positively phototrophic/aerotrophic - Pneumatophores of Sundari, Garan

The majority of the roots are also typically non-green and non-photosynthetic. The roots of Tinospora cordifolia, however, are green and photosynthetic. Additionally, there are flowering plants that lack roots, such as Wolffia arrhiza and Utricularia stellaris.

The parasitic plant Cuscuta reflexa (dodder) lacks cotyledons, while dicotyledons have two cotyledons in their seeds.

The majority of plants have aerial stems, but some, like ginger, potato, onion, colocasia, and bananas, also have underground stems. Bananas have a false stem called pseudostem.

Adventitious roots typically grow from nodes, but in ivy, they grow from internodes.

Root buds - pointed gourd (Tricosanthes dioica)

Epiphyllous buds - Bryophyllum
Also check - Type Of Venn Diagrams And Its Uses Class 11
Anatomy of Flowering Plants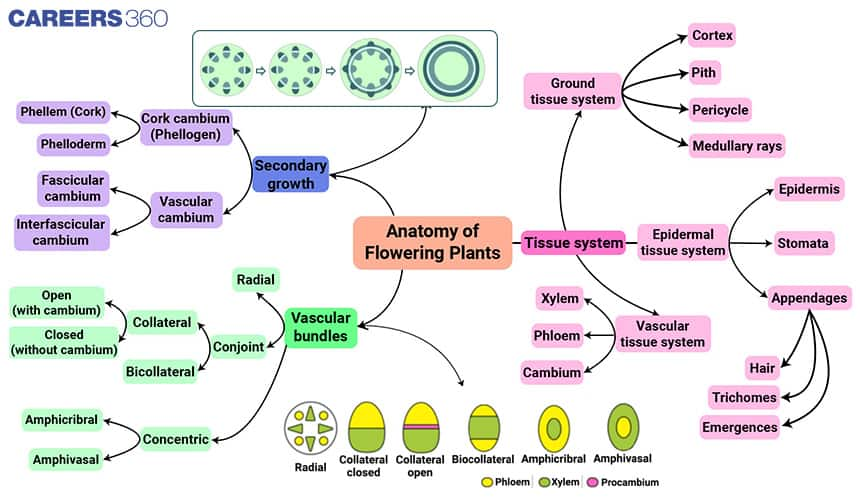 Plant cells without a nucleus – There are no nuclei in sieve tubes designed specifically for transport. Each sieve tube has a perforated end that allows the cytoplasm to connect one cell to the next. They lack ribosomes as well, so they require a companion cell for transport.

Three meristematic regions, or three layers of histogen cells, can be seen at the root and shoot apices. In Ranunculus, only one histogen is present. There are two histogens in casuarina.

Except for Austrobaileya, an angiosperm plant, companion cells are only found in angiosperms.

Only angiosperms' xylem contains vessels, though a few Gymnosperms, including Ephedra, Gnetum, and Welwitschia, do as an exception.

Nectar glands: These glands release a sugary solution. These are typically located in floral components and are primarily found in the thalamus. However, In Passiflora, nectar glands are present in leaves.

The water cavity and bundle sheath are not present in asparagus.

Secondary growth is not present in monocotyledons due to the absence of the cambium. However, some monocotyledons, like the palm, yucca, dracaena, smilax, agave, and coconut, among others, exhibit exceptional secondary growth.
Cell
Except for the bacterial genus Mycoplasma, all prokaryotes have a cell wall that surrounds the cell membrane.
Most organisms have mitochondria as their respiratory organelles. The job of mitochondria is carried out by mesosomes in prokaryotes. The 70s ribosomes and circular DNA molecules found in prokaryotic cells can also be found in mitochondria and chloroplasts.
Vaucheria, rhizopus, and skeletal muscle cells are the multinucleated algal, fungal and animal cells, respectively.
Genetics
Mendel's observations have three exceptions, which are: Law of co-dominance, the Law of incomplete dominance, and Pleiotropy.

The Law of segregation is Mendel's law that does not have any exceptions.

Linkage is strictly against the law of independent assortment where Mendel explains that the characters are sorted out independently while forming gametes.
Other exceptions:
Aquatic ecosystems have an inverted pyramid of biomass because phytoplankton is the primary producer in these systems.

Euglena, which lacks a cell wall but contains chloroplasts, exhibits both plant and animal characteristics.