"Longevity" and "life expectancy" usually convey a significantly longer period an average person lives. Life expectancy is statistically the average number of years left to live at a given age, and the term longevity refers to particularly long-lived members of a population.
A number of factors, such as decline in infant mortality, economic development, rising living standards, improved lifestyles, better education, and advanced healthcare and medicine, have contributed to the increase in life expectancy in the last century. Gender, genetics, access to healthcare, hygiene, diet and nutrition, exercise, lifestyle, and crime rates are all important variables that affect life expectancy. Evidence-based research shows that genetics and lifestyle choices are the two main determinants of longevity.
Let's discuss how a person's life expectancy or longevity depends on these factors:
Gender
Women live longer on average because they have a lower mortality rate at every age than men do. This is due to a combination of factors, including smaller bodies (which put less strain on the heart), a stronger immune system (since testosterone serves as an immunosuppressant), and a decreased propensity for engaging in physically risky activities.
It is also believed that women have evolved to live longer in order to care for their grandchildren and great-grandchildren.
Genetics
There is a connection between genetic factors and mortality rates. According to a US-Belgian-UK research database of human genetic variants, over 200 gene variants have been linked to longevity. However, these variants only account for a small portion of heritability.
According to the Centres for Disease Control, genetics are involved in a number of causes of death. People who do not suffer from illnesses like heart disease, cancer, chronic obstructive pulmonary disease, accidents, strokes, Alzheimer's disease, diabetes, influenza and pneumonia, kidney disease, intentional self-harm, or suicide live longer.
Prenatal And Childhood Conditions
The better conditions experienced during pregnancy, at birth, and whether a person's upbringing in a particular region is related to their life expectancy. According to IFA (Iron and Folic Acid Supplementation), poor health during pregnancy, at birth, and in very early childhood is linked to higher mortality even at advanced ages (above 70 years).
The Society of Actuaries has been researching the effects of early life circumstances on exceptional longevity, for instance, growing up in a city or rural environment affects longevity and whether growing up in specific regions is linked to different life expectancies.
Education
Hall and Peterson claim that higher levels of education are linked to both a better socio economic status and longer lifespans. According to CDC data, higher education levels were also linked to lower levels of obesity and tobacco use, which may be related to longer lifespans. According to the CDC, life expectancy at age 25 increased by 1.9 years for men and by 2.8 years for women who had a graduate or post graduate level education.
A 25-year-old man without a class 12 qualification typically has 9.3 years less to his life than a man with a bachelor's degree. According to the CDC, women with only a high school diploma have a life expectancy that is 8.6 years lower than that of women with bachelor's degrees or higher.
Socio-Economic Status
As socio economic status declines, so does life expectancy. The ability of a person to access appropriate medical care and engage in healthier behaviour such as quitting smoking, exercising more, and maintaining a healthy weight, is influenced by their socio economic status.
Marital Status
One of the first non-biological factors to be linked to longer life spans was marriage. The justification offered was that married people typically take fewer risks with their health and have better mental and emotional health.
According to a number of studies, being in a committed relationship or getting married can help reduce loneliness and improve cardiac health.
Lifestyle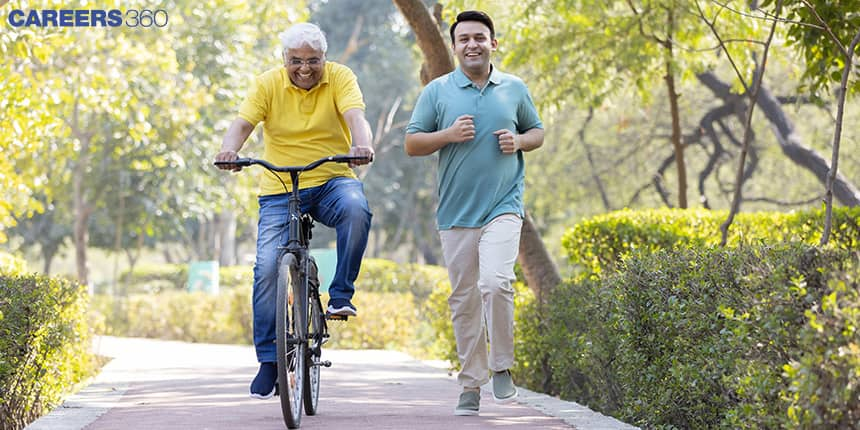 If you maintain a healthy diet, avoid smoking, engage in regular exercise, take plenty of sleep, don't binge drink, and keep a check on mental and physical health, you could add 10 additional years to your life. Today, the major factor of lifestyle is obesity which affects longevity.
Medical Technology
Longevity and increased life span have been significantly impacted by advances in medical technology and medicine. The creation of antibiotics and vaccines, as well as advancements in imaging, surgery, cardiac care, and organ transplantation, have all contributed to an increase in the average life expectancy.
Ethnicity/Migrant Status:
The CDC keeps track of statistics on life expectancy and ethnicity. According to CDC data from 2011, both male and female Hispanics have the highest life expectancy rates. The average lifespan for non-Hispanic black males was 71.7 years, while it was 83.7 years for Hispanic females.
Socioeconomic status may also be correlated with migrant status or ethnicity. According to IFA, differences in average mortality between the home and host countries, healthy selection for migration or return, and length of residence in the host country all appear to have an impact on migrant mortality.
Location
Why do certain locations have longer longevity than others? Numerous factors have been suggested by researchers, including the accessibility of medical care, the climate, pollution, crime, and traffic safety.
The location has a significant impact on life expectancy; for instance, Swaziland has a life expectancy of just 69 years while Japan has an average life expectancy of 81 years.
Differences in education, employment opportunities, lifestyle behaviours, social mobility and the wider local environment all have a major impact on male and female longevity. Where we live seems to influence how long we might live. However, wherever we live, there are things we can do to improve our chances of living a longer and healthier life.