Calculus can be a daunting subject, but it doesn't have to be so. By breaking down the subject into manageable parts to finding the right resources, and the right approach and strategies, you can definitely work your way through learning calculus. Let's start with the common cause of not having a good hold on calculus.
Why The Dread Of Calculus?
These are some common reasons why someone might not have a good hold on Calculus:
Lack Of Proper Foundation
Students who do not have a solid foundation in the basic mathematical concepts including algebra, geometry, and others may face a negative confidence loop and finally fear of calculus.
Difficulty With Abstract Thinking
Those who lack abstract thinking can find it difficult too. Maths requires a lot of abstract thinking and problem-solving, which can be difficult for students.
Fear Or Anxiety
Fear or anxiety of the subject can make it difficult for students to learn and retain information.
Learning Style
Some may have a learning style that does not align well with the way mathematics is typically taught.
Poor Teaching
If a student had poor or unengaging maths teachers, it can be challenging for the students to learn and understand the subject. This can lead to a decrease in the interest of students and which can cause a negative confidence loop.
Lack Of Interest
Some students may simply not be interested in mathematics, which can make it difficult for them to engage with the material.
Now let's discuss tips to overcome the fear of calculus. There are two most important questions to solve any problem. First, why do we want to solve the problem? This is a very important question because without having a good "why" you will quit the hard work. Therefore set a good "why". Calculus is very important for a Class 12 student as it is used in multiple chapters including Continuity and Differentiability, Application Of Derivative, Integrals, Application of Integrals, Differential Equations, and many more. So it becomes essential for the board and competitive exams. Also, it is the base of further studies in science, technology, engineering, and mathematics (STEM) subjects.
Also check - Class 12 Board Exams - Top Maths Formulae You Should Know
Let's start with some concepts.
Confidence Loop
Confidence loop can be categorised into two types i.e positive and negative. These are explained in detail below.
Positive Loop
A positive loop of confidence is a phenomenon where an individual's self-confidence leads to positive performance, resulting in positive feedback, which in turn increases their self-confidence. This can create a virtuous cycle where the individual becomes more confident and successful. This can happen in many areas of life, such as academics, sports, or work.
The positive confidence loop is given below for a better understanding of students.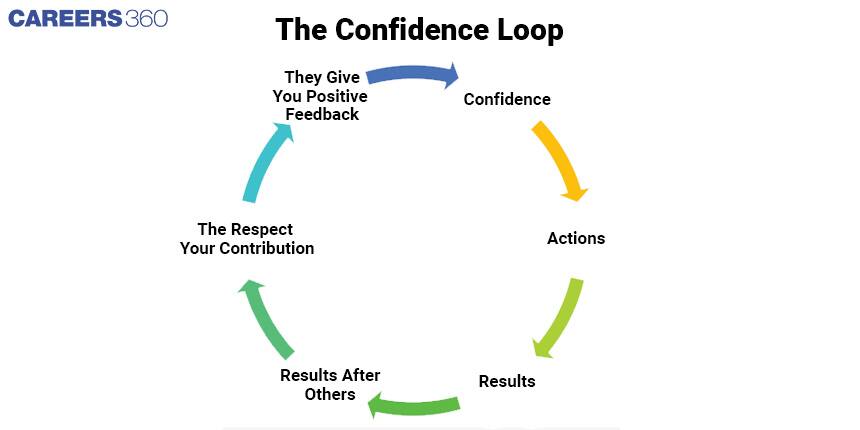 Negative Loop
A negative loop of confidence is a phenomenon where an individual's lack of self-esteem leads to high anxiety and poor performance which can turn into negative feedback, which in turn further decreases their self-confidence. This can create a vicious cycle where the individual becomes less confident leading to even more negative feedback and even lower levels of confidence. This can happen in many areas of life, such as academics, sports, or work.
For example, in academics, a student who lacks confidence may not put in enough effort into their studies and perform poorly on exams. This negative feedback from their poor performance may further decrease their confidence, leading to dip in performance. A negative self-esteem loop is shown below for better understanding.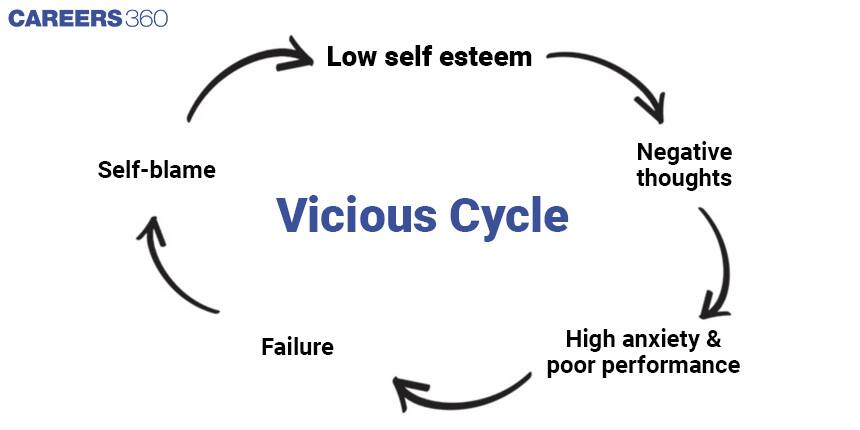 Spillover Effect
This is a very important concept that can help students to overcome their fear of calculus. Let's first discuss the concept. When water falls from a height it spreads in all directions. In a similar way when confidence increase in one domain of mathematics then it spills over to another domain of mathematics and leads to confidence building in mathematics.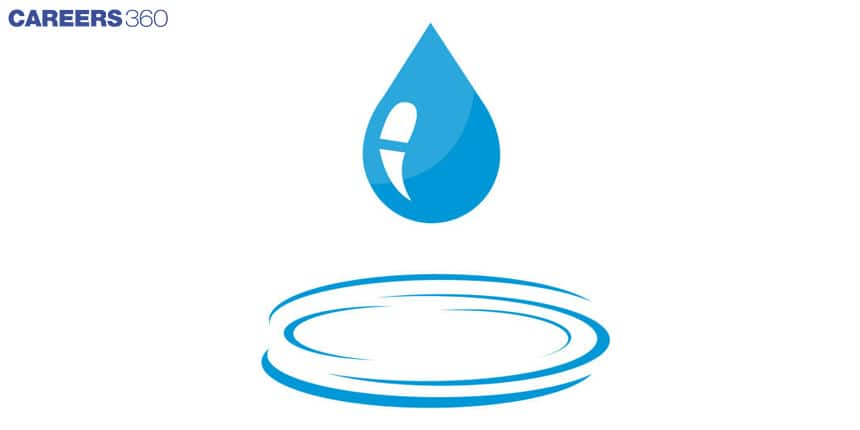 Tips To Overcome The Fear
To quash the fear we have to break the negative loop and initiate the positive confidence loop. This positive confidence loop will build your confidence in not only calculus but also other branches of mathematics. Here are some tips to break the negative confidence loop and initiate a positive confidence loop.
Take First Step
Leave your fear aside and start solving easy questions. This is the biggest thing a student can do. Students who are struggling with a problem can take the help of solutions provided by the experts, can ask the teacher, can watch a video online, and also can ask their classmates.
Start With What You Know
After taking the first step, it might be a case that you are struggling in recalling the concepts, formulae, or approach to solve the problem. Students can take help from NCERT, notes provided by the teacher, online videos, and many other ways. But don't give up, work hard to solve the first question. This will initiate the positive confidence loop and help to overcome your fear of calculus.
Use Visual Aids
Calculus is a very visual subject, so try using graph paper, diagrams, and other visual aids to help you understand the concepts.
Try Different Ways Of Learning
Some people learn better through lectures, while others prefer hands-on activities or working through problems on their own. Experiment to find what works best for you.
Get Help When You Need It
Don't be afraid to ask for help. Lack of confidence may dissuade you from discussing your doubts about the subject. But you shouldn't be afraid to ask for help from a teacher, tutor, or study group.
Stay Positive And Don't Give Up
It's important to remember that learning calculus takes time and effort and that everyone struggles at some point. Stay positive and don't give up, even when things get tough.
Practice Regularly
Regular practice helps to solidify concepts and build confidence, so set aside regular time for practice and stick to it.
Take A Break
If you find yourself getting frustrated or overwhelmed, take a break and come back to it later with a fresh perspective.
Also check - CBSE Class 12 Biology: 10 Most Asked Questions On Genetics And Evolution In Boards