Whenever we think of financial planning for children, huge expenses in the form of coaching fees, tuition fees, as well as student loans and financial aid loom in our heads and hearts, as parents! We always want to give the best to our children, and most parents will be ready to undergo many hardships to pave the best pathway for their children's future. The rationale is always that, a good investment today will give higher returns in the long run. This is true for all levels of education, which includes a minimum of 17 to 20 years of paying monthly and quarterly fees for schools, home tutors and coaching fees, hobby classes, educational trips, internships, etc.
Given that the Indian scenario does not provide free or subsidized quality education as many developed countries do, it becomes even more imperative for parents to engage in long-term financial planning. The common advice on financial planning for your child's future is to start early, create fixed deposits, invest regularly in children's education schemes, research student education loans & educational aid, etc.
However, what is often an ignored aspect in planning finances strategically, is the psychology of money and finances. A good investment today will bring great returns later, provided that teens and children understand the value of the money, effort, and sacrifices their parents are making.
Hence, the first step in good financial planning for your child's education involves financial education and early involvement; perhaps starting from the age of 8-10 years, so that by the time they enter their teens, they are in a position to start evaluating college and advanced degrees based on "value for money" and "returns on investment".
Teaching Your Teen- The Value Of Money
Given that the average annual income of many urban families today is significantly higher than what it was for the parental generation when they were growing, most children are being indulged in gadgets, branded wear, luxury vacations, etc. In some cases, this can make a teen quite comfortable with what they have, and rob them of the drive to work hard and earn their living. There is enough evidence to prove that there tends to be an entitlement mindset in the younger generation today, wherein children are no longer used to waiting and working hard for what they want. As a parent of a teen, do check if this is the situation in your home, and remember to be brutally honest with yourself regarding teaching and learning the value of hard work and money. Also, start viewing your expenditure strategically as "buying for need, rather than greed".
Additionally, it helps to start making children financially aware. So, how do you go about doing this really? Well, for a start you may want to have simple conversations evaluating why you would buy a certain car, TV, or even a specific brand of groceries over the other. What this will do is to hone your teen's skills in trying to get the maximum bang for their, as well as their parents' money. It also sends across the message that parents are willing and happy to spend, however, money is a precious resource, and the gains need to be evaluated before buying. After all, material possessions don't eventually buy happiness, it is the mindset of cherishing them that makes you happy. Similarly, expensive schooling and degrees don't make a great career, working with grit and continuous learning does. So, a large part of your financial planning for kids would be to get this relationship with money, aligned with your family values and affordability.
Apart from making your teen aware of money matters, here are a few more pointers for good financial planning for kids and their future.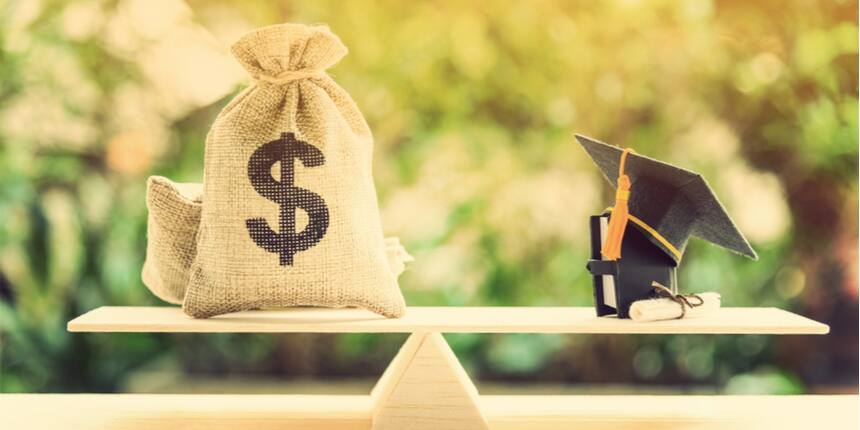 Taking Each Step Wisely Is The Key
The School Years
Choose the school and board carefully, as most metros and cities have extremely luxurious schools luring students and concerned parents. The average monthly expenditure in metros for schools ranges from Rs. 8,000 to Rs. 35,000, starting from class nursery itself, and the admission fee can be anything from Rs. 20,000, to Rs. 3 lakh and above. The more expensive schools typically have students coming from very well-to-do homes.
What we often forget are other expenses of trying to keep up with the peers in terms of lavish birthday parties, 5-star school excursions, and other social parameters which parents feel pressured to invest in, to keep the child's esteem high. The fee for international boards like IB and Cambridge is usually 1.5 to 3 times higher than the fee for the Indian boards, when offered by the same school. By this calculation, schooling for 15 years can cost approximately Rs. 20 to Rs. 50 lacs or even higher. This is a significant expenditure and can drain resources, if left unplanned. Also, note that when you choose a certain school that provides luxurious infrastructure, you are conditioning your child to always want and live in only such an environment. This is especially true if the teen is also used to the same, or an even better lifestyle at home. This can be a challenge when you plan for universities, and find that private universities are more expensive and unaffordable, or realise that your child is unable to adjust to the hardships of living alone and working part-time, to pay a few bills.
Coaching And Tuitions
Most students in senior classes need additional tuition in one or more subjects. The coaching fees of coaching centers, private tutors or home tutors, etc. can vary from Rs. 500 to Rs. 1500 per hour of teaching. In addition, every entrance exam you are taking will cost you thousands of rupees, especially for private institutions.
Talent And Hobby Classes
Most hobby classes range from Rs. 2000 to Rs. 5000 per month, in metro cities in India. There are often unaccounted expenses for equipment, clothing, accessories, fees for entry to competitions, performances, travel expenses for competitions, etc. Also, an expense often overlooked is the need for a driver, and a car dedicated to chauffeuring high school students to classes, tuitions, coaching, and competitions. In the absence of a driver, it is the actual expense borne in cabs and public transport, etc.
College Education And Internships
Private college education and foreign universities can be very expensive for most middle-class urban families. These expenses have become even more unpredictable post-Covid-19, when students have had to travel back home despite paying hefty fees for international education. For international universities, more affordable degree programs are offered by the state-run universities, and it would be advisable to research the same, while also applying for student loans and aid. Keep a significant buffer for contingencies like illnesses and unprecedented travel. Do understand the different education loan options available, and involve and engage your teen or adult in the conversations early so they understand the financial investments and impact.
Another point gaining prominence in these current times is to help your wards align their careers based on their strengths, skills, and disposition. All of us have heard of nightmares wherein parents invest lakhs in their ward's foreign education, only to realise after a few years that their teen had no interest in the course, and was only too scared or unsure to speak up. Gone are the days when parents needed to consider only mainstream options like engineering, medicine, law, CA, etc. In today's world, there are more than a thousand different types of careers and many are getting created, while the demand for a few has become lesser due to the influx of AI and technology. Hence, looking for a good career counsellor, and investing in professional assessments and counselling, can help in uncovering and tapping their true potential. As such, financial prudence requires awareness and acceptance of your child's talent, potential, and aptitude, and investing your hard-earned money in occupations that align.
On a closing note, build a mindset of saving and spending wisely and helping your teen do the same. Help your teen prioritise, and even wait for or earn some of the items on their wish list. The lessons learnt regarding money, hard work, and spending behaviour, will help them value their expensive degrees, and it is this discipline and determination that will strengthen their career prospects. Once you feel somewhat assured of this financial onus and responsibility, financial planning for your child's education will allow you to invest in the dream educational degrees that match your child's aspirations, skills, and your financial plan. So, financial planning for kids' education is a judicious mix of starting early, saving systematically, involving your teen regarding money matters, developing grit, and role-modelling healthy saving and spending habits.
Save consistently, spend wisely, evaluate your options. Good luck!
Dr. Srividya is an organisational psychologist, career and personal growth coach, and a parent to two teenagers. She works with teens, parents, adults, and returning professionals, to help them align their personal and professional needs, desires, and overcome personal and professional challenges. She can be reached at www.lifevidya.in.