When Qatar's Mutaz Essa Barshim and Italy's Gianmarco Tamberi shared a gold medal in the finals of the High Jump event at the Tokyo Olympics in 2021, they displayed a sense of cordiality never seen before, especially at the world's biggest sporting podium. Although such instances have happened in the past where athletes have shared medals, this was the first instance where the athletes themselves suggested and agreed for a solution like this. Such moments are proof that participation in sports spawns enriching life experiences.
Also Read | Things You Didn't Know Were Life Skills You Should Learn
Mostly what comes to mind when one talks about sports are strict routines, discipline, lots of gym and exercise sessions, a slim sleek body, and glorious medals. However, the pursuit of sports, professionally or as a habit, can teach us important life lessons and values. Harnessing these qualities may lead us to live healthier and more satisfying lives.
Learning From Defeat
Sports is about more than just winning a game. Much like in real life, it isn't that we win every time we play a sport, which is a hard reality to accept for a lot of us since it is human tendency to always desire to win. Regular pursuit of sports teaches one to accept defeat gracefully and the skills necessary to do so.
Also Read | Why Feedback Is A Career And Life Hack
Navigating Between Situations
Not getting desired results after all the hard work we put in our competitive matches, or ending up with an injury at the last moment of going for a tournament, leads us to understand how well we are able to manage disappointments in life and overcome them. While we are talking about injury recovery and rehabilitation, it is also important to reflect on the fact that at times, one may not be able to get back on the field after recovering from an injury. Now that can be life-altering for some athletes because they may have to completely give up on a sport after giving it many years of their lives. The feeling might be similar to that of one's world falling apart. Knowing how to smoothly navigate between easy and difficult situations in life is an important skill that can be learned through regularly pursuing sports.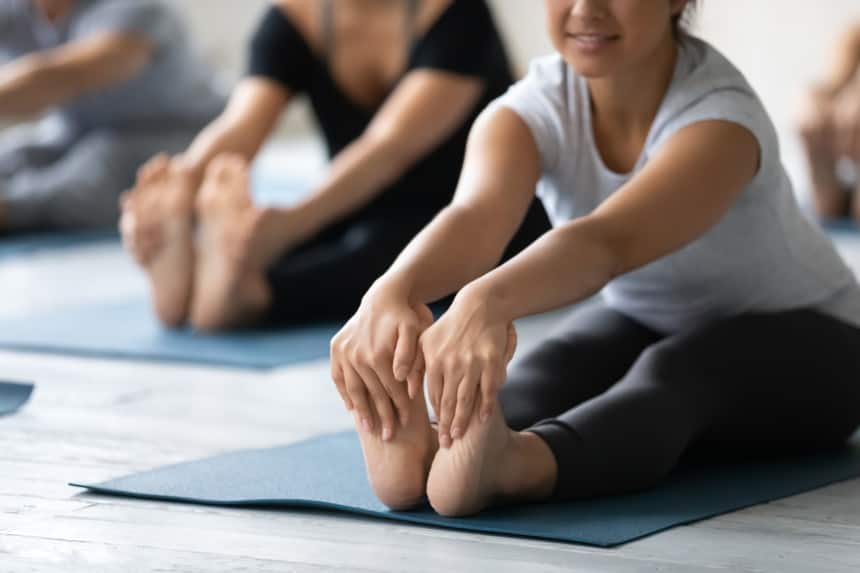 Making the most of the experience is the essence of participating in sports.
Self Awareness
We learn something new about ourselves every time we face a challenging situation, and the way we adapt to the situation can be an important indicator of how effectively we manoeuvre between different situations in life. Any gaps that we identify in our coping abilities in sports and work on them can parallelly add to our holistic strength, resilience, and motivation levels as individuals. Sports never fail to flash in front of us that in competition, just as in life, we may not always win, but we always can learn something from our loss.
Also Read | Things To Know Before You Enter Your 20s
Space For Disagreements
Yet another relevant example of sports steering us towards valuable life lessons is how it increases our ability to hold space for disagreements. A sports person may have disagreements with coaches, trainers, the team, or other supporting staff. However, these differences are usually dealt with through extensive discussion and negotiation and a consensus is come down to, thereby enhancing understanding and respect among the various parties involved. It is important to understand that not just in sports but in life in general, dissimilarities or disagreements are most often a result of different perspectives rather than any feeling of hostility held by one towards another.
Also Read | Start Journaling, Manage Stress
Gratitude & Empathy
Patience that is needed to not get into arguments or aggressive exchanges with referees or umpires, and applauding opponents even when you lose a game, contributes significantly to one's levels of gratitude and empathy, thereby substantially adding to one's overall sense of well-being.
Also Read | 5 Tips To Follow The Right People On Social Media
Sports is most about enjoying the process and feeling joy and happiness in knowing that your hard work and consistent efforts may not always end up in the results you are hoping for, and that's how life is too! Making the most of the experience is the essence of participating in sports.
Vaishali Chaudhary is a practising Counselling and Sports Psychologist, working with the apex national sports body in India. She supports athletes with emotional and cognitive facets related to sports performance. On her usual day, she can be found on the training ground, observing athletes in their natural environment, and working with them to train them on mental skills.