Many students could have done wonders with their talent had they got the opportunity to study abroad. A lot of students who desire to study abroad are unable to do so, in most cases, because of financial constraints. In the last 8-10 years, however, parents in India have become more aware of the rising costs of education, and often begin planning for their children's education much earlier. This is a good thing since it saves a lot of trouble. It helps children to pursue their study abroad dreams without having to eventually give up on them owing to financial reasons. Hence, things have changed for the better.
In a session hosted by Careers360, Prashant Bhonsle, Founder and CEO, Kuhoo Edufintech answered all frequently asked questions about funding one's college education. Here are a few excerpts from the webinar, you would not want to miss.
Also Read | Tips To Pay For Your Own College Education
Increasing Costs Of Education
The number of students, as well as the number of colleges, has increased, and the cost is going up drastically. Hence, it is important to plan since the cost of education has increased by 10% every year, over the last 15 years. The cost of education is going up rapidly and perpetually growing.
Some Facts And Figures
For education abroad, the cost is very high today.
One is required to pay around 40,000$-1,50,000$ per year, depending on the type of university, its ranking, the level of study one is going for (undergraduate, graduate, postgraduate, etc.), and the course one wants to opt for.
Other than cost of education, there are living expenses which range from about 12,000$-18,000$ per year in the US. The cost has been spiralling up every year everywhere.
The per capita income in India continues to be around 2,000$ per annum, while the cost of education has gone up by about 500% to about 2,000%. This gap between costs and affordability eventually leads to students dropping their plans, and parents getting anxious about funding their child's education.
Components Of Education Expenditure
Broadly, the components of education are tuition fees, living expenses, medical emergencies and other miscellaneous expenses. About 70% here is the tuition fees for higher education, 20% are living expenses, 3% are for medical emergencies and about 2 % are other miscellaneous expenses.
Sources For Funds
How do students get funds for their education? Following are some of the sources:-
Parents' savings
Scholarships
Grants and financial aid (received by very few students since universities have a limited budget for these)
Hence, a big chunk of this finance often comes through loans. The gross enrollment ratio of 18-23 year-olds applying for higher education abroad is 30%, and the reason the other 70% don't do that is because of financial hindrances.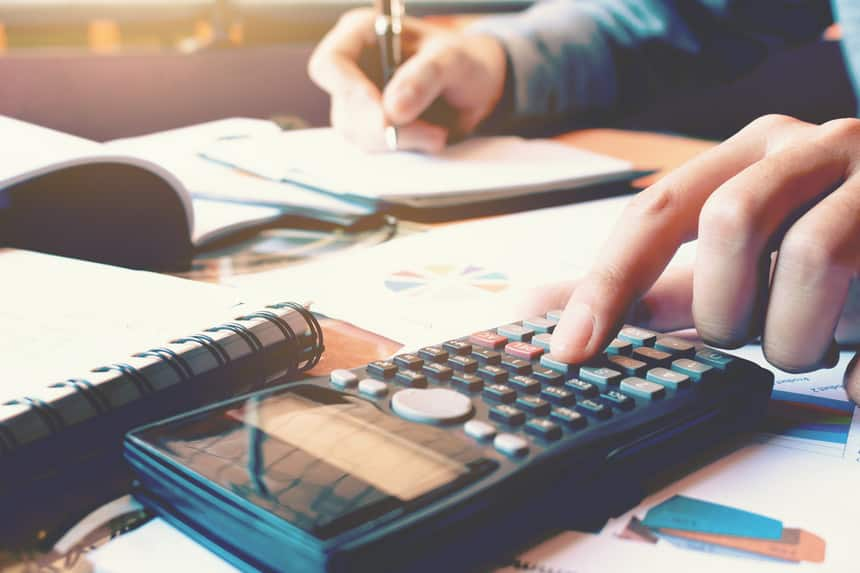 A Large Chunk Of Students Rely On Loans To Fund Their College Education
When Students Fund Themselves
There are different ways for parents to fund their children's college education.For students who keen on funding their own education, internships are a good way, since they may help the student monetarily, while also providing exposure and on-the-job training. Then, there are also assistantships, par- time and full-time jobs, and student loans.
Types Of Scholarships
There are basically two kinds of scholarships: merit-based scholarships and need-based scholarships.
Merit-Based Scholarships | These require the academic record of the student to be remarkably good and consistent, and very few students receive these scholarships.
Need-Based Scholarships | These are provided by the government under state government schemes, to students who come from low-income families. The main challenge with these scholarships is that many of the eligible and deserving students are not aware of their availability, and hence remain deprived of these benefits.
Private Scholarships | Many universities run their own scholarship programmes and so do many corporates (Tata, Kotak Mahindra, etc.).
So, it is advisable that students do a thorough research about the available internships and the processes to apply for them.
Also Read | 9 Study Abroad Scholarships For This Year
Employment Options For Students
What kind of employment opportunities are available for students on-campus? With the industry changing rapidly to become more flexible and accommodating, there are several on-campus employment options available for students, both in India and abroad.
On-Campus Assistantship
Students may look at becoming Teaching Assistants (TA) or Research Assistants (RA) wherein they assist professors who are pursuing research, and earn on an hourly or weekly basis. Some other choices are to become a Graduate Assistant (GA), or Resident Assistant (GA).
Internships
Students may seek internships with corporates or bookstores, become tour-guide operators, and the likes of these.
Off-Campus Employment
For off-campus options, students may consider Optional Practical Training (OTP), Curricular Practical Training (CPT), Severe Economic Hardship (SEH), and International Organisations or Multilateral Agencies (ADB/WHO/IMF)
Why Education Costs Rise
Financial awareness of Indian parents and students has gone up significantly. A bigger number of people have begun investing early on in mutual funds and insurance plans for funding their children's education. Even then, how and why do the costs of education go up so rapidly? Let us explore a few reasons:-
Infrastructure And Facilities
Most educational institutions have large campuses with start-of-the-art infrastructure. Then these institutions have hefty salaries to pay to faculty and other staff. These costs are indirectly incurred by the students, who are charged enormous amounts of fees.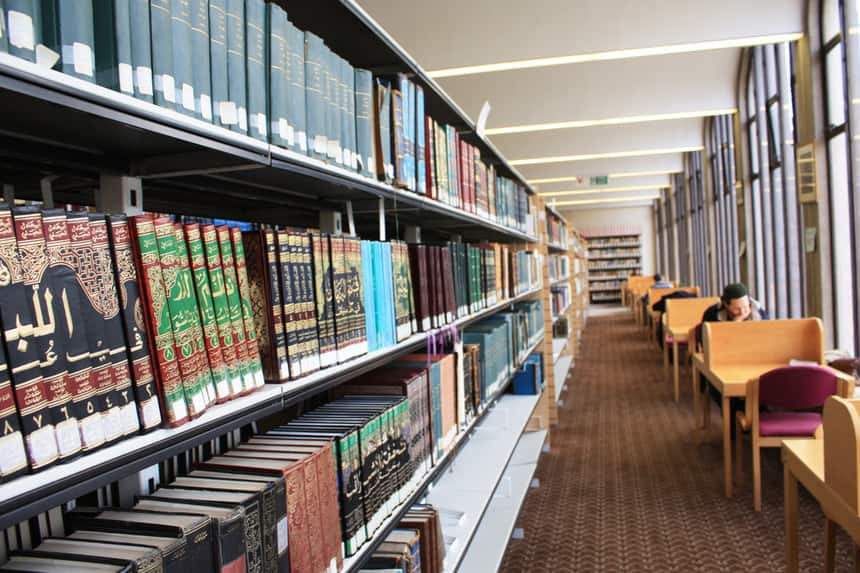 Institutions Include Access To Infrastructure In The Fees They Charge From Students
Inflation
Owing it to Covid, Europe and America are witnessing the highest inflation in the last 40 years, and India in the last 15, which is clearly causing education costs also, to go up.
Currency Depreciation
Another reason for increasing costs of education is currency depreciation. Due to currency depreciation, the course cost after conversion also goes up, which is also currently the state and likely to remain so.
Why Take A Student Loan
Even if a family or parents can afford to pay the education expenses, it is advisable to take at least some student loan. There are four primary reasons for it:-
Becoming Independent | Taking an education loan and striving to repay it is a student's stepping stone towards independence and self-reliance.
Save Parents' Retirement Money | Every time the cost of education goes up, our parents are compromising their future retirement plan. They use the money from their retirement funds to fund our education.
Positive Credit Score | Taking an education loan helps in building a positive credit bureau history, which is nowadays held important for recruitment by many companies. It helps them to understand the level of integrity and financial behaviour of a prospective employee.
Income Tax Benefit | All the interest paid on your student loan is exempted from your taxable income and has no fixed amount like a home loan does. This also applies to your co-applicant. For example, if you pay an interest of Rs 10,00,000 a year, the whole amount gets exempted from your taxable income. If your rate of interest is 13-14%, the effective rate of interest will come down to 3-4%.
Also Read | Admission Essays: What Are They
Criteria To Choose A Loan
The two fundamental questions that always pop up one is contemplating a student loan are: "Will I get a loan or not?"; "How much loan will I be able to get?" So, what criteria should you keep in mind while looking for a student loan?
Collateral | Many banks, especially public sector banks, will ask for collateral if the loan is more than Rs 7,50,000.
Processing Time | You also need to take care of the processing time. Even today, in India, taking a loan is a cumbersome process. Many banks take around a week to six weeks just to get the application completed, and the process involves a lot of paperwork(financial documents, identity proofs, academic records, ITRs, etc). So, planning early is the key here.
Keep Options | Applying to more than one bank or lender is important. Have many options ready because it will be up to you to finalise according to the terms and conditions, and the rate of interest. Never apply sequentially, instead, try many at one time since 99% of the documentation is similar at most banks.
Sanction Time | Loan sanction time is also important. There are some myths around student loans. For example, the fee is to be paid semester-wise but the total cost is, say, maybe Rs 10,00,000, while your first semester's fee is Rs 2,00,000. When you take a sanction letter of Rs 10,00,000, you will have to pay interest on the whole amount while only taking disbursement on Rs 2,00,000. This is not true. You can take a sanction of Rs 10,00,000 rupees, take only the amount that you require in the first semester, and pay interest and EMI only on that amount. If you have not taken further disbursement, you will not be charged.
It is important to understand that it is not an additional cost if you take a higher sanction. In fact, if you are going abroad, a lot of embassies treat a sanction letter as proof of funds before allowing you a visa. Granting of admission by the university is also impacted because they do not want students to drop out due to financial constraints and thereby cause revenue loss for them.
Eligibility | It is important to find out what amount you are eligible to loan so that you know how much you have to arrange for by yourself.
Admission Confirmation | Many banks do not begin the loan application process if you have not received a confirmation letter from your university by then. Although a few banks have now begun to process loan applications with no or conditional offer letters, it is always good to have clarity.
Watch Now | Webinar on Funding Your Child's College Education