India with its rich heritage of culture and customs evokes a strong sense of bonhomie amongst its people. Rakshabandhan day is one such occasion among many festivals that come throughout the year. It's a festival denoting filial bonds, exchanging gifts, spending the day together and going down the memory lane of times together as siblings. It's a special day indeed. But are all the sibling relationships happy? Do they withstand the tests of time and circumstances? Do the bonds remain strong or do they develop cracks over a period of time? A strained sibling bond can take a toll on one's mental health. Read on to learn about the sibling bond and mental health.
Families are the nucleus of any community. Central points are the relationship among its various members like parents, siblings, grandparents etc. Sibling relationships are an important component of a family. They begin right from the birth of the second child and last a lifetime. Sister relationships, brother relationships, or sibling bonds mean literally growing up together and going on together till the rest of their lives. Distance notwithstanding among siblings, the bond remains.
Sibling relationships are quite unique as they pass through an entire lifespan. There is shared family history, beliefs, and core values. Siblings have physical similarities due to shared DNA as well as health conditions which are inherited.
Bond Sculpts In Childhood
A well-bonded sibling relationship infuses a sense of security in each other. A sister relationship, brother relationship, or sibling bond which is based on affection, trust, and respect is likely to hold strong through adulthood too. But what happens in cases where the cracks appear or friction sets in the sibling relationship? The causes may vary from sibling rivalry, envy, favouritism by the parents, to disapproval of certain behaviours. Distance, lack of communication, and resentment can be terrible things for a sibling bond. All this has a direct impact on the mental health of the people involved. Interaction patterns in a family are set in childhood itself. However, in some cases, the resentment carried over for years by a sibling starts reducing with passage of time. Maturity and wisdom can mellow down a person and perspectives change from holding onto grudges against one's sibling.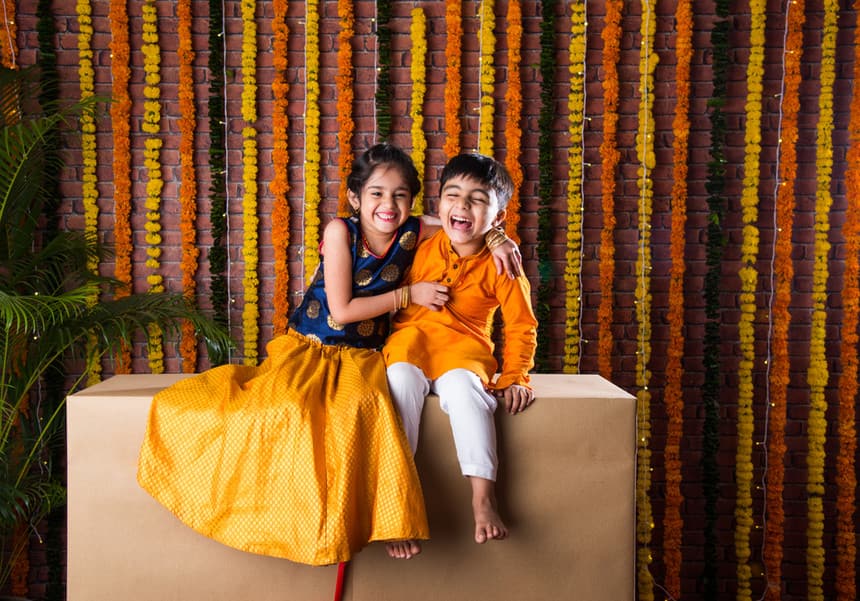 A Well-Bonded Sibling Relationship Infuses A Sense Of Security In Each Other
Also Read: How A Wrong Career Choice May Impact Your Mental Health
Impact On Mental Health
Sibling relationships can have a positive or negative impact on one's mental health.
What Are The Positives?
Siblings can serve as role models
Shared experiences help in learning responsibilities, consequences, and solidarity in general
A positive sister relationship, brother relationship, or sibling bond foster good emotional regulation
Trusting and open communication among siblings creates a safe place to understand feelings
Sense of belongingness, love, and safety in a healthy sibling relationship yields self-acceptance
Sharing and caring among siblings leads to development of empathic personality
A healthy sibling bond encourage pro-social behaviour, academic achievement, and success in life
What Could Be The Negatives?
Sibling rivalry has a direct impact on personality development
Consistent rivalry between siblings may lead to a resentful, competitive, and combative attitude in a person
Low self-esteem and lack of confidence, can be outcomes of poor sibling relationships
Bullying, if present in a sibling relationship, can be detrimental, leading to feelings of fear, helplessness, and submissiveness
Unhealthy siblings relationships can be causes of depression, anxiety, and /or self-harming behaviour.
Risky behaviours of older siblings can be picked up by younger ones
Sibling conflict is related to later-life aggression, violence, and hostile attitude in people
Poor emotional regulation is seen often in people with strained sibling relationships
A difficult sibling bond can lead to blocking of growth, manipulation, and constantly blaming each other
Sibling toxicity can be harsh, unforgiving, and exhaustive causing mental trauma
Outcome of all the negatives that one faces in a poor sibling relationship can lead to estrangement of siblings from each other. The pain of it all is often internalised, at times causing much more harm than called for. A sense of hurt, shame, or being let down can be all consuming in a strained sibling bond and this might spill over to various other personal relationships too.
Foundations of sibling relationships are laid in infancy itself and parenting has a huge role to play in it. Favouritism or differential treatment towards their children can affect the sibling bond deeply. The scars of such are carried over the lifespan by the children. Hence, be cautious as a parent or a sibling, because what you sow - so shall you reap.
Also Read: Things Mentally Healthy People Do
Dr. Sanjana Seth is a Psychologist and Psychotherapist, registered with RCI, and holds more than two decades of practising experience with the healthcare organisations of the Armed Forces, as well as those operating as private. She is skilled in administering psychological assessments, providing therapeutic intervention and psychoeducation via talks, lectures, workshops, and literary articles. She has worked extensively for children with special needs, and has taught Psychology to students at undergraduate and postgraduate levels.