It is indeed not an easy thing to accept for parents that their baby is no more a baby and is growing up to become an independent individual. You children are now past the elementary years where they needed constant guidance and support. They are now going through puberty, discovering hobbies, and becoming increasingly independent as a teenager. So, as your kids continue to grow and change, so should your way of parenting teenagers. A positive, encouraging, and good parenting style positively affects teens' self-efficacy, confidence, level of motivation, and future interpersonal relationships.
Challenges To Parenting Adolescents
It is common to see teenagers motivated to experiment with and expand their capacity to make autonomous decisions. Adolescents, at this time, also discover their sexual orientation and begin making romantic choices. There is often also a craving to experiment with different, sometimes risky behaviours, such as excessive gaming, risky driving, use of substances, engaging in unprotected sexual activity, and the likes. Thus, rightly parenting teenagers can go a long way here.
Also Read | 8 Mistakes You Should Avoid Making With Your Teenage Child
Should Your Approach Change?
How should your approach as a parent change for a teenage child vis-a-vis that for a younger one? Here are some tips:-
Let Them Take Decisions | Instead of choosing clothes, books, etc. for your teenager, like you may have used to when the latter was younger, let them make more decisions for themselves, whether it's the outfit they want to wear, friends they go out with, or spending little money.
Let Them Ask | One of the good parenting tips is to let your teenager come to you for help and advice rather than being the one to unsolicitedly give it. It's important to listen and ask first, instruct second.
Encourage Self-Discovery | Urge your teen to try out new hobbies, explore their curiosity, and expand their worldview. This will enhance their self confidence.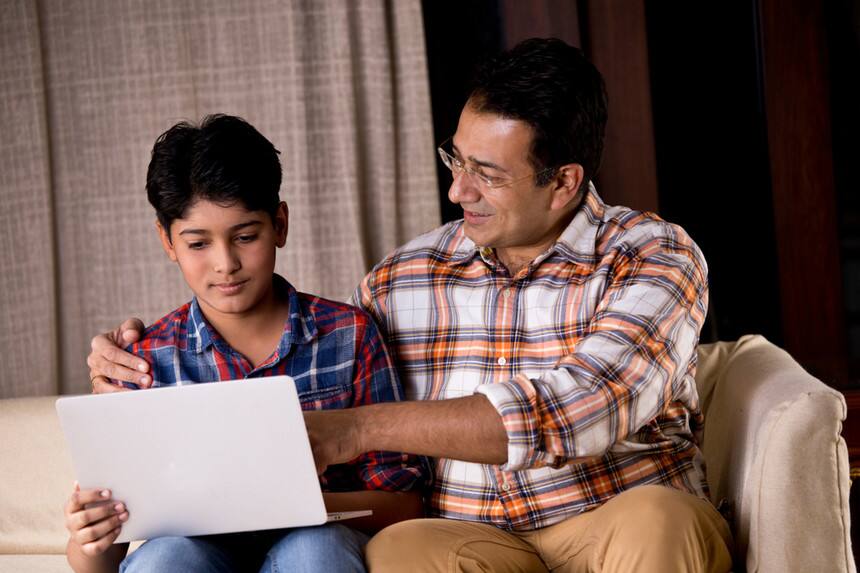 Urge Your Teen To Try Out New Hobbies, Explore Their Curiosity, And Expand Their Worldview.
Give Space For Mistakes | Making mistakes, sometimes even blunders, is part and parcel of the process of becoming independent. As you are parenting teenagers, refrain from judging or reprimanding them as they make mistakes. Instead, share your own missteps as a teenager, hold them, and help them learn from painful experiences.
Keep Communication Open | One of the good parenting tips is to keep all channels of communication open with your teenager. Be it about everyday topics or sensitive ones, you should be the safe space where your child can come and talk about whatever they feel, think, or do. Understand their verbal and non-verbal signals, listen, empathise, and respond.
Also Read | Why Communication Is Key To Understanding The Needs Of Your Growing Child
Regulate Your Own Emotions | Keep yourself emotionally regulated and in control, because your teenager will learn a lot from the way you deal with what you feel and think. Also, your responses will have a direct impact on your child's thoughts and feelings. Emotionally-stable parenting facilitates cooperative communication and feelings of secure autonomy in your child.
Know Your Boundaries | In the context of parenting teenagers, another good parenting tip is to set boundaries for yourself, as to how much you should be present and when to stop to not become intrusive. The level of supervision your teenager needs will be significantly lesser than what they needed when they were younger. Hence, give them more freedom and space to explore themselves and the world, and be present to hold them when they seem to be falling down.
Your child's growth from a youngling to a teenager to an adult should be accompanied by your growth as a parent.
Also Read |