You may have heard of people saying things like: "Take Science, keep your options open!". You may have heard others say how a stream can decide the course of your future. While I am not sure if it is true even, to some extent, I am sure that it is not carved in stone. People do meander and make some very smooth and stark career switches as they move through life. This article highlights real-life cases (names changed to maintain confidentiality) of some happy and successful professionals, who switched fields at later points in their respective careers.
Also Read | Stream Selection For Class 11: What To Do When You Don't Fit In Any Of The Three Streams
From Science To Business And Marketing
Meet Dr. Tia, a Life Scientist, who pursued her PhD in Plant Molecular Biology in the US. She was always fond of Biology. The day she saw a cell undergoing mitosis under the microscope was the day she passionately decided that she wanted a career in the Life Sciences. She started with a B.Sc in Botany and proceeded to complete an M.Sc in the same field.
Thereafter, she pursued a doctorate, which took her five years in the US. After working with laboratories for a few years, she switched to doing projects in Genetics, and started to work in a pharmaceutical organisation in India. While she initially started as a researcher, in a few years she moved into the business and marketing team, started to travel, visit clients, and market the products of the organisation.
It has been five years now and she hasn't done any intensive lab research. She loves interacting with and meeting people, and sharing the features of the new drug and how it can save lives. She beams as she shares her journey from a pure life science research-based role, to a marketing and business development role. Also, she is doing it in her areas of interest and expertise, which are Science, and Genetics. This was something even she did not quite imagine while she was doing her PhD. Moreover, she derives a great sense of satisfaction as she helps doctors and parents cope with learning disabilities that have a genetic basis.
From Commerce To Astronomy And Photography
Antariksh was a Commerce student in school. He was enamoured by the glamour of the corporate sector, thereby deciding to pursue an MBA and join the banking and financial sector. He was soon earning very well, and ten years into his role he had a good investments portfolio too. It looked like he could retire in his early 40s.
Around this time, he started to find the time to pursue his hobby of astronomy and photography, and he spent his weekends in far-flung places with clear skies. Over a few years, he became better at his craft and started to take small weekend workshops for some friends and family. Soon, he started to get invitations to give presentations and conduct workshops in schools and other educational clubs. Gradually, he began devoting a lot of time to his hobby and found that he could run weekend astronomy clubs for teens and adults, while also charging a good fee.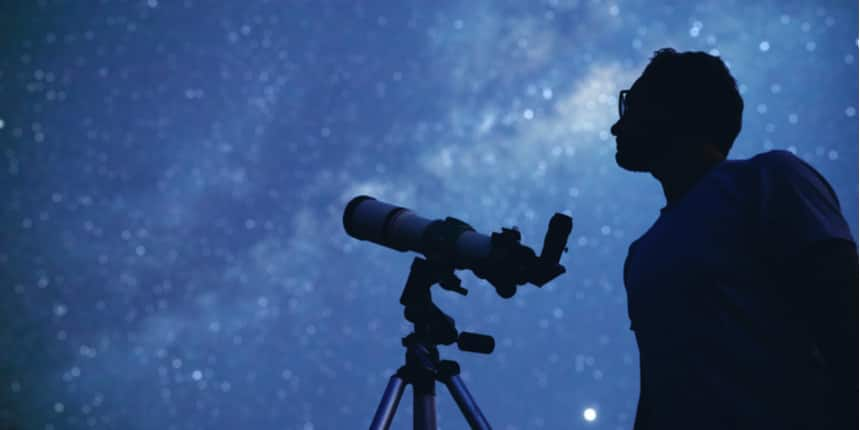 Do What You Love
What started as a hobby evolved into an astronomy club, newsletter, book, and speaking invitations. With his carefully planned investments, he could take the risk of venturing into this full-time and bought a small place in the hills with clearer skies. Now, this cottage is rented out for workshops as well as for visitors, and he is making a good second career. Interestingly, he was self-taught, and did not need an academic background in Science to study or pursue astronomy and photography as a passion.
Also Read | A Career in Wildlife Photography: From The Lens Of One Of India's Best
From Teaching To A Corporate Life
Jyothy was a Social Science teacher in a middle school, teaching for the past decade. She is a postgraduate in Economics, and completed her B.Ed degree after joining a school. She enjoyed her teaching job, however, due to Covid and online teaching coming in, she began to find her job very exhausting. So, she started to look for a change of sector and employment. She took a few courses and certifications in creative writing and technical writing, and is now pursuing a career with an edtech firm. This way she has been able to use her teaching skills, while at the same time, applying those to a different environment. This has also helped her earn better and learn the many facets of project management and technology. She is also training to be an instructional designer, for which her past work experience comes in handy. She is a postgraduate in Social Science, and could have definitely not imagined such a shift in her career in her early forties, until it actually happened.
From Humanities To Cyber Safety
Ansh was a Psychology graduate who loved computers, coding, and hacking. He had somehow preferred to avoid the Sciences in his school years. However, he found himself more interested in coding, than in psychology theories and practice. He used to follow news features regarding cyber crimes, and was interested in Criminal Psychology too. He started to spend a lot of time with his friends who were coders and hackers, and began observing them keenly. He also figured that there are many internationally recognised certifications available for Cyber Safety and Security. He was a bit unsure about taking those up due to the high fee involved. However, he decided to try one, and really enjoyed it.
Thereafter, he pursued many such courses and in no time, found himself doing small and big projects on cyber safety. Ashish was always under the impression that a degree in Computer Engineering would be essential for this career. However, the certifications, combined with his interest in Criminal Psychology, helped him in his case work. He also pursued a few courses on hardware security, and spent hours educating himself in the field. Over a few years, he started to work in Internet Security, and does freelance and consulting work in the area, even though his stream in school was Humanities and he graduated in Psychology.
All the cases shared above are real-life narratives of professionals who switched fields entirely, either in the beginning or in the middle of their careers. In fact, you will see a growing trend of professionals trying out different careers as they progress in their journeys. This is becoming feasible as more courses and certifications are mushrooming to help equip the learner with necessary skills and knowledge. Most importantly, the industry is becoming more dynamic and accommodating each day. However, there are some considerations when you switch to a career that is not typically aligned with the stream or course you pursued.
Make sure you equip yourself with the necessary skills and knowledge through formal and informal courses.
Find a mentor if you can in the new area of work.
Read, read, read, and be that continuous learner.
Be flexible with titles and designations as you may be restarting on a different career ladder.
If you are in the middle of your career, find sustainable ways of switching careers so your finances are not affected.
Start looking at your careers as expressions of yourself in different facets of life, and using your talents and skills holistically.
Understand that some careers like law, medicine, robotic engineering, etc. require years of training, and may be more difficult to switch to.
Research the educational criteria for courses you want to switch to and see if you had the relevant papers back in school or college. Eg. a Computer Engineering degree requires one to have Physics at the high school level, however, diplomas in Computer Engineering do not typically have this prerequisite.
A human being, on average, works for over forty years of his life. This working period gives a person immense opportunity to explore, study, work and serve the world. Look at the streams as choices that help you navigate. Choose them carefully as they are enablers. While one is still completing their higher education, there may be some fixed combinations that one may have to function within. However, work reflects real-life and offers many flexible opportunities based on the organisations you work in or create for yourself. So, go on and flex that 'stream' mindset!
Also Read: | Scholarships From Class 11 Till Post Graduation
Dr. Srividya is an organisational psychologist, career, and personal growth coach. She works with teens, parents, adults, and returning professionals, to help them align their personal and professional needs, desires, and overcome personal and professional challenges. She can be reached at www.lifevidya.in.