Let's bring your attention to a museum, where are the most prized possessions kept? Inside a glass box, or behind the ropes. Basically, they are secured behind a boundary. Often a boundary is to protect something valuable.
Boundaries are not restricted to objects or material possessions only, in fact the most important boundaries in our lives are interpersonal boundaries. In this article, we'll explore what healthy boundaries are, why they are important, and how to build and maintain them effectively.
What are boundaries?
One of the simplest ways to understand boundaries is to look at them as limits. These limits could be mental, physical or emotional in nature and may be seen in how you limit your time, space or actions for others. They basically guide what you are willing to accept in your interpersonal relationships. For example, a boundary could be as simple as not wanting to hug your classmates. It is interesting to note that your boundaries can be different for different people, which means, you may not want to hug your classmates, but would be happy hugging your friends. Moreover, different people would have different boundaries, for example, you may come across people in your class, who are not okay hugging their friends as well (which does not mean that they don't care about friends; remember: everyone has different ways of expression and preference)
Why must you establish healthy boundaries?
Boundaries are essential for several reasons. The following sections discusses a few primary reasons:
> Knowing yourself: One of the main reasons why you should have boundaries is because it gives you an opportunity to know yourself better. It creates that space where you can sit and understand what you are comfortable with and what you are not comfortable with.
> Self Protection: Maintaining boundaries is a way of self protection, both physically and mentally. Boundaries protect us from harm, possible abuse, unnecessary guilt, and many other negative experiences.
> Healthy relationships: Having certain boundaries established can prevent a lot of misunderstandings and conflicts. When you communicate your boundaries effectively, you are also able to clarify and communicate your expectations and needs to others. This in turn will help you establish healthy relationships not just with others, but yourself as well.
> Conserving your energy and time: Boundaries help us in limiting our actions, therefore, they help us in choosing how much time and energy we want to invest in an activity. Such boundaries help us in increasing productivity, motivation and reducing stress.
How to build healthy boundaries?
Healthy boundaries, like most good things, take time and effort to cement. It's a continuous process that would require changes and adjustments as you interact with more people and learn more about yourself in the process .Here are some steps you can take to build and maintain healthy boundaries:
> Self Awareness: In order to set healthy boundaries, you need to first understand what your values and needs are. It's crucial that you spend some time reflecting on what holds importance for you and what you want to give and receive in your interactions with others. Also use this time to understand what behaviors you are comfortable or uncomfortable with.For example, you could think on the lines of what limit of physical touch you are comfortable with, what type of language used around you makes you uncomfortable and so on.
> Communication: The next step after understanding your needs, is to communicate them to others. Make sure you are clear but not selfish or coming across as confrontational. Try using 'I' statements while sharing how you feel, for example: 'I do not feel comfortable with excessive physical contact'
> Saying 'no': One of the more difficult aspects of maintaining boundaries is the ability to say 'no'. You may contemplate the idea of saying no because often it is misunderstood as being selfish, however, remember establishing a healthy boundary is about taking care of your needs as well and not just of others. You could try using phrases such as, "I'm sorry, I can't" or "I appreciate the offer, but I'm not able to".
> Ensuring consistency: To ensure your boundaries are maintained, you would have to be consistent with them. Ensure that people do not cross your boundaries, and if they unintentionally do, understand their perspective but also gently share how you feel so that they do not violate your boundaries again. If you find someone repeatedly violating your boundaries, you may have to make a decision on limiting your interaction or ending the relationship altogether.
Maintaining Healthy Boundaries
Maintaining healthy boundaries is as crucial as establishing them. It's an ongoing process that would require you to revisit your boundaries, assess them and modify if needed. Without putting in this effort, boundaries tend to become blurry or redundant, no longer serving the purpose they were established for. In order to maintain boundaries, be cognizant of the following tips:
> Assess your boundaries: As you grow, your range of experiences also grows and diversifies, often this would also impact your boundaries. Make sure to assess your boundaries to see if they still hold value for the purpose they were established for.
> Stand your ground: Despite your clear communication or repeated clarification, not everyone would respect your boundaries. It's not to say that their intentions are to hurt you, it could simply be that they hold different views from you. When you face such situations, remember why you established a boundary and stand your ground, even in the face of violation.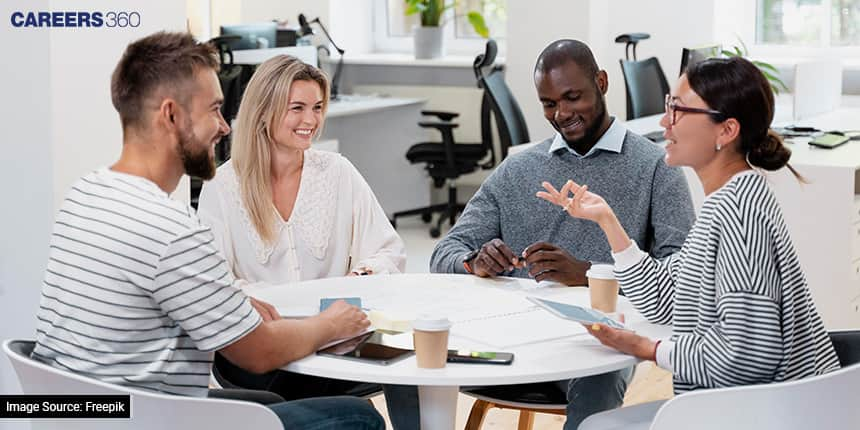 Boundary setting is an ongoing process that would time and again require you to revisit and revise them.
> Recognition of violation: One of the ways to ensure that your boundaries are maintained is to be aware of when they are being violated so that you can respond accordingly. The following section discusses signs that may help you recognise when your boundaries are being violated.
How to recognise when your boundaries are being violated?
> Listen to your body: The most telling signs that your boundaries are being violated would come from your own body. Often, you get a gut feeling that something is off. At other times, you may feel tense or your stomach may feel funny or you may behave differently around someone. When you get signals like these, it's a good idea to step back and look at the situation from a distance to reassess if your boundaries are being violated or not. For example, your body may feel different when you are around someone you have a crush on, however, at other times, you may feel that someone is getting too close to you and you are not comfortable with that physical proximity. In such situations, look at the situation objectively and try to differentiate between the two instances. The latter is a boundary violation, whereas the former isn't.
> Ensure flexibility: Remember that boundaries are dynamic, that is, they don't need to be fixed or rigid. If a boundary is no longer serving its purpose of comfort or protection, you have the right to revisit the boundary and modify it accordingly. For example: When younger, you need more sleep, but as you grow up, you may find that you need less sleep than before. You may also notice that this coincides with the amount of time you need staying up to keep up with your changing lifestyle.
In conclusion, boundary setting is an ongoing process that would time and again require you to revisit and revise them. The process involves understanding yourself, your expectations and your limits. If you feel stuck or overwhelmed, seek support from your trusted sources or even professionals. These people can guide you in the process, but remember, nobody else can define your boundaries for you. It is a personal experience of limits and comfort.