Let us first talk about what peer pressure is, and subsequently, we shall discuss how to deal with peer pressure. For this article, we shall discuss two definitions of peer pressure, one being a more general view and the other a more psychological one. The peer pressure meaning, according to Merriam Webster dictionary, is that "Peer pressure is a feeling that one must do the same things as other people of one's age and social group to be liked or respected by them." The American Psychological Association (APA) defines peer pressure as "the influence exerted by a peer group on its members to fit in with or conform to the group's norms and expectations. Peer pressure may have positive socialisation value but may also have negative consequences for mental or physical health."
These definitions bring to light the different types of peer pressure, the complexities that go unnoticed, and the general implications of it. This article will break this construct down in ways that make it easier to understand the different aspects of it, and how it can be used to help you grow and flourish, constructively and healthily.
For this article, the APA definition of peer pressure or peer group pressure is what will be followed. To explore the concept in detail, it is important to understand the various facets of it, and also why it is extremely common for teenagers to experience this phenomenon in this stage of their life.
Types Of Peer Pressure
Now that we have a brief idea of what is peer pressure, let us understand the types of peer pressure. To categorise it generally, there are two types of peer pressure that an adolescent can experience, one having a positive influence and the other having a negative influence. It lies on a spectrum that can range from being observable or subtle.
Positive Peer Pressure
Positive peer pressure is when the peer group promotes prosocial behaviour and adds value to an individual in the group. This can be shown in multiple ways:
Exploring ways in which friends can study better and lead to growth in academics.
Encouraging each other to sign up for extracurricular activities to promote holistic education and not just academics.
Disregarding or discouraging behaviours that can involve risk-taking or pose harm to themselves or others, eg: gossipping, engaging in vices like using drugs or alcohol at a young age, etc.
Creating a positive environment and support system where individuals in the peer group can be themselves and support each other through the different phases in their life.


Essentially, the positive influence that peer pressure can have on adolescents in their peer group would be one where they are encouraged to act and behave in ways that help them reach their potential.
Negative Peer Pressure
Negative peer pressure is one where individuals in a peer group are encouraged or pushed into behaving in ways that can bring harm to themselves or others through various actions:
Engaging in bullying before, during, or after classes.
Encouraging peers to bunk classes.
Pressuring peers to copy their homework can be a disruption within a class.
Engaging in risk-taking behaviours by indulging in smoking, drugs, or alcohol.


Essentially, this type of peer pressure works to create a negative influence on peers within the group as well as outside of the group, through actions and behaviours that can cause low self-esteem, low self-worth, body image issues, and bring harm to health.
Why Peer Pressure Affects Teenagers
Human beings are social animals, and with that comes the need for belongingness. This need is innate and within our DNA. Here's a fun fact, did you know that it is said that our ability to have conversations with people contributes to an increased life expectancy?
Teenagers are at a point in their lives where they are exploring friendships and learning to create meaningful relationships in their life. They learn to enhance their interpersonal skills, which moulds their ideas of building and maintaining relationships. During this time, they want to fit in and conform, to what their peer groups are doing to feel this sense of belonging, whether it has a positive impact or a negative one.
How Has Peer Pressure Evolved?
The internet is a wonderful platform to pick up new opportunities and upskill, however it also poses challenges due to the information overload that comes with it. Overuse of devices that enable our young ones to access whatever they want with the click of a button can expose them to things that are not necessary, and are unwanted at this stage of their life.
Peer pressure has now morphed into something that can leave teenagers unfulfilled through interactions with their peers, and also through what they view online. Through videos on Youtube or Instagram profiles, teenagers are taught a few things:
They are taught to compare their lives with what is shown online.
They may experience body image issues because young influencers are coming up.
Childlike innocence is almost lost in today's times because of the complexities that come with watching shows that depict complex issues.
Ideas of certain constructs like love, forgiveness, depression, etc. are reflected in almost what seems to be a glamorous light.


All this, added to the social pressure kids have to go through in school, can create a lot of internal conflict. Expectations and standards for beauty, intelligence, and body image have become so high that it becomes difficult for them to accept the reality of what is.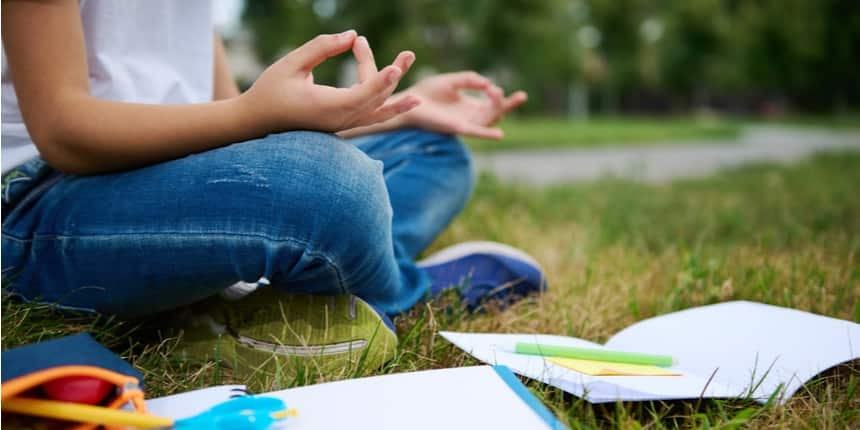 How Can You Deal With Negative Peer Pressure


How To Deal With Peer Pressure - A Few Ways
There are a few things to remember and a few things you can do to help deal with situations that bring about a negative influence. There are also ways in which you can nurture and maintain a positive support system in your life to counter the effects of negative peer pressure.
Increase Self-Awareness
To help balance out the effects of a negative influence, it is essential for you to understand yourself better. Take the time out to understand your strengths, areas of improvement, and what skills you have. Once you understand the value you have, it becomes easier to navigate through difficult situations.
An increase in self-awareness also helps you increase confidence in your ability to deal with tough situations because you can discriminate between what you think is right and what you think is wrong.
An activity you can do to help you is journaling. Keep a diary just for yourself where you can pen down your thoughts. While journaling, ask yourself these questions and write the answers to understand yourself better:
a) What are my strengths? (Write down your strengths and find examples in your life that you have done which contribute to this strength)
E.g.: "Caring - Whenever my friend needs help with their homework, I spend time explaining what they need to do and answer their questions as best as I can."
b) Where can I improve? (Write your area of improvement and write down how you will feel when you accomplish it)
E.g.: "I don't know how to say no - When someone asks me for something I don't feel comfortable doing, I feel scared about saying no because I feel I might be judged. If I can say no and stand my ground politely, I will feel more comfortable and more confident. I will feel lighter."
c) What do I want in a good friend? (write down some qualities that you feel a good friend would have according to you)
E.g.: "Understanding - I feel a good friend will be understanding if they listen to what I am saying and try and understand my perspective."
Deal With Negative Thoughts
Peer pressure can disrupt your internal environment and can lead to low self-esteem, low self-worth, and self-doubt. When this happens, it is important to identify the way you are talking to yourself. You spend the most time with yourself and it is very easy to be critical of yourself.
If your good friend was going through a similar thing, would you say the same things you are saying to yourself? It is essential to learn to be your own best friend and that starts with identifying the kind of thoughts you are experiencing.
An activity to help you identify these thoughts and track your progress is another journaling technique that I call "The Thought Dump". This activity is very easy, take out 15 mins of your day to try this exercise, it will help you feel lighter.
Take a journal and spend time writing exactly what you are saying in your head, unfiltered. Usually, when you experience negative thoughts, they are racing through your mind, and more often than not, you don't finish the thought in your head before you jump to the next one. For this activity to work, follow these two rules:
Write down the exact words you are thinking in your mind in your journal.
You have to finish the thought before you move on to the next one.
Find A Strong Support System
Having someone to talk to is very important when going through situations where you are experiencing peer pressure. This can be your sibling, a teacher you are close to, your parents, a school counsellor, or a friend that you trust who is separate from the group that is pressurising you.
Spend time talking to them about how you are feeling, make sure it is a safe space for you to explore your thoughts, and talk about your experience. It takes courage, but you have that within you. This support system will give you the confidence to move forward, and focus on things that give you energy rather than those that drain you.
Get In Touch With The School Counsellor
If you feel like none of the techniques above work after trying them out, or if you feel like no one will understand you, a school counsellor can help in situations like this. They are professionally trained to deal with situations like this and can work with you one-on-one to help you find a strategy to deal with these difficult situations.
Know that you are not alone and there will always be someone who will want to listen to your experiences and want the best for you.
Peer pressure can have either a positive or a negative influence on you. Seeing as there is information overload, it is easy to fall prey to these difficult situations, but whenever you do experience this, there are ways to counter it, such as:
Get to know yourself better as it will help you understand what is working for you and what isn't.
Increase your confidence, know that you are special in your own ways and no one is the same as you. You have skills and ideas that make you different and unique to others and no one can replace you.
Try out different journaling techniques as mentioned above as it can help in getting clarity.
Make sure you have a support system around you with whom you are confident about their intentions for you.
If the situation gets really difficult, know that you can always reach out to the school counsellor or go to a counsellor outside of your school, they are professionally trained to help you find your happiness.


The social pressure that individuals feel can have both a positive and a negative face, and it is important to be able to tell the difference. We hope you now have a better understanding of the positive and negative effects of peer pressure and how to deal with peer pressure that is causing you trouble.
Ichha Bhan is a counselling psychologist, and personal growth coach. She holds more than 5 years of hands-on experience in working with children and adolescents, helping them and their parents navigate shared emotions, and the challenges of growing up.