TCS NQT is a multi-level students' assessment test based on Numeric, Reasoning, Verbal qualities. It is conducted by Tata Consultancy Services (TCS) which is a base for 2023 fresher recruitment for TCS. This is a single test for both TCS Digital and TCS Ninja recruitment process. So, it is a golden opportunity for freshers to start their careers in the top Indian brand, TATA. This article discusses the preparation strategy for the TCS fresher hiring process for 2023 batch through TCS Launchpad.
Also Read| How To Prepare For TCS NQT Quant
Selection Process For TCS Recruitment For Fresher 2022
The following flowchart can easily explain the TCS hiring process for Digital and Ninja offers.

These TCS NQT sample papers are also very beneficial for TCS NQT Exam. Students can download them using the following links.
| | |
| --- | --- |
| Title | Download Link |
| TCS NQT Sample Paper 1 | |
| TCS NQT Sample Paper 2 | |
| TCS NQT Sample Paper 3 | |
| TCS NQT Sample Paper 4 | |
| TCS NQT Sample Paper 5 | |
TCS NQT Syllabus And Pattern
Understanding the syllabus and pattern is an important part of the preparation for any exam. This gives an idea of preparation strategies like prioritizing the important topics and time allotment for various topics. TCS NQT pattern includes two rounds, i.e, foundation round and advanced round. The foundation round is compulsory for all candidates. Those who score well get a chance for the advanced round. The following flowchart explains it in detail.
Also read,
Want Placement? Try These Employability Tests
What is TCS NQT And Its Variants
TCS Pattern NQT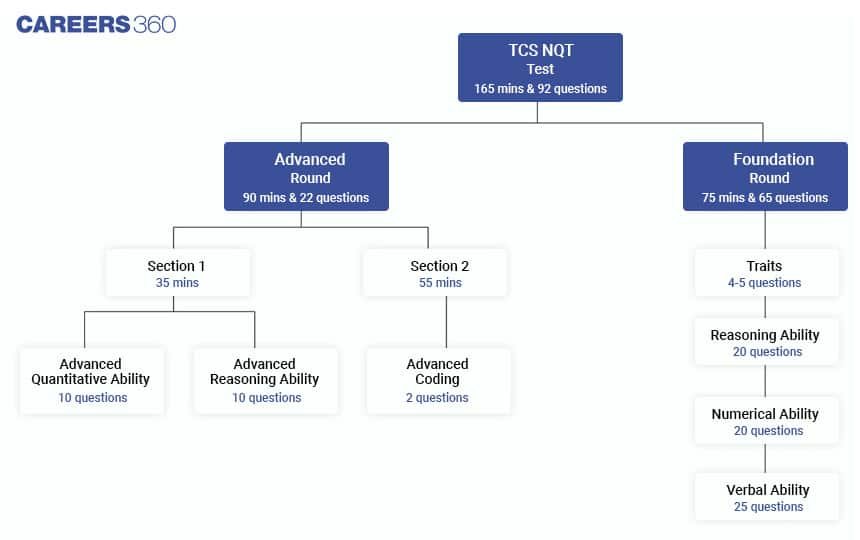 TCS NQT Syllabus
| | | |
| --- | --- | --- |
| Foundation section | Traits, Numerical Ability, Reasoning Ability, Verbal Ability | 76 Minutes |
| Advanced Section | Advanced Quantitative Ability, Advanced Reasoning Ability, Advanced Coding | 90 Minutes |
Registration Process Of TCS Launchpad
Read the following article to understand the TCS Launchpad registration process-
Registration for the Fresher TCS Hiring Process 2023
TCS Launchpad
TCS Launchpad FY 2023 subscription is freely available from 28 April 2022 to 31 March 2023. It includes 3 courses, namely; digital test preparation, TCS Xplore business skills, and TCS Xplore SQL as well as one (01) community section. Let's understand the concepts of these courses.
Digital Test Preparation
With the help of audio, video, and pdf formats the following topics are covered in detail in TCS Launchpad. It also includes a brief summary, formula sheet, concepts and synonyms that are beneficial for the candidates. Some solved sample questions are also given at the end of a topic or concept. These solved questions can help the candidates to understand the depth and breadth of the topic. Select one of the languages from the following and get command over it.
Programming Languages
Candidates should command the following concepts in one of the programming languages Java, Python, C, or C++.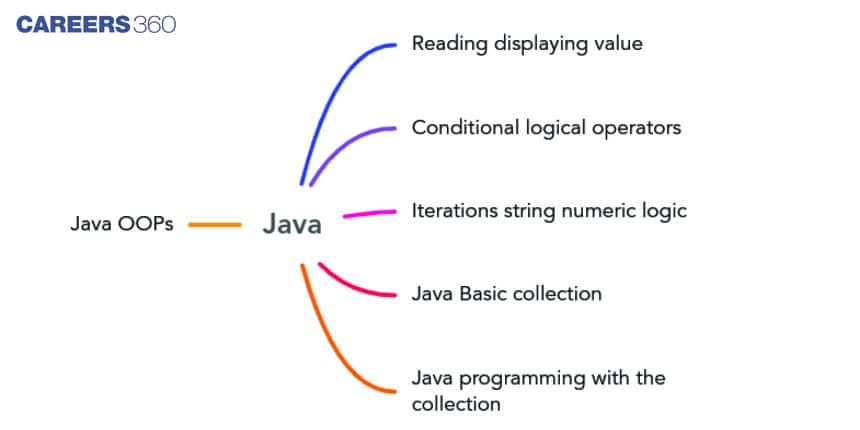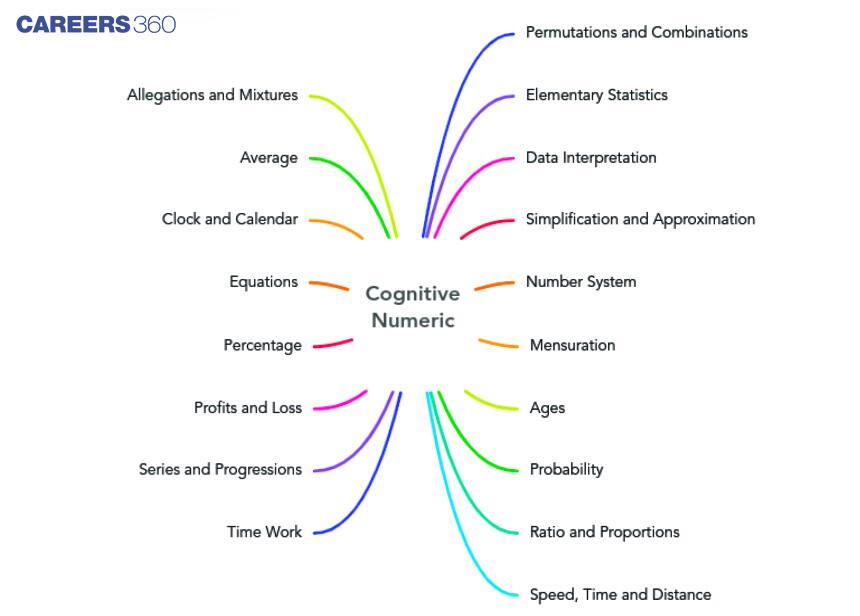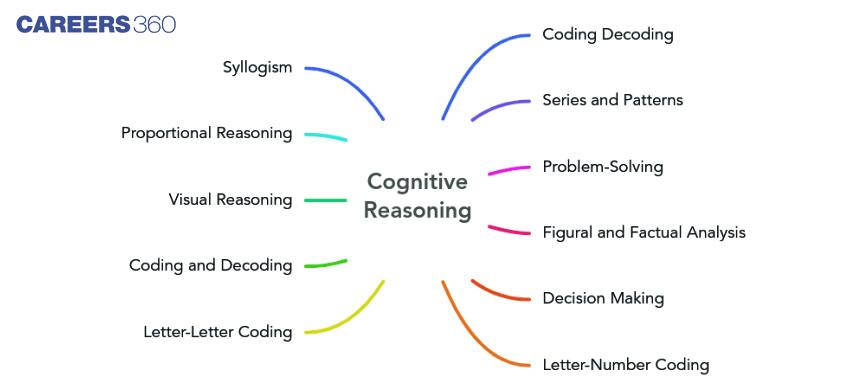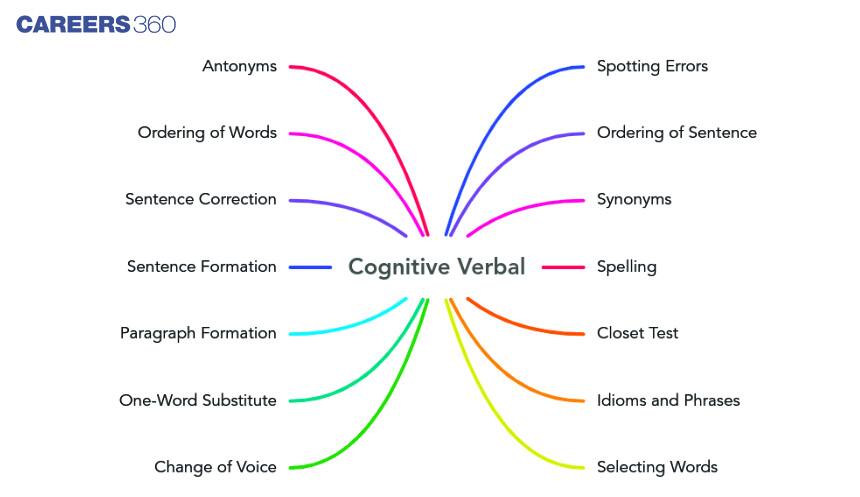 Business Skills
Phonetics, stress, accent, Intonation, presentation skills, conversational skills, listening skills, audience orientation, business speech acts, and customer service. Speaking skills, writing skills, professional behavior, Step Up.
TCS Xplore SQL
Software foundation SQL, Introduction to DBMS, Structured query language, Database model, Database design, Database constraints, Database objects, Function in SQL, SQL join and subquery, Database objects, ER Modeling, and Normalization
Assessment Test
There is an assessment test at the end of every section of the topics. These assessments can help candidates to assess their conceptual understanding.
Community Section
This can be most beneficial for students because it provides a platform for concepts and problem discussions. Here students can ask about their problems and can give an answer to others. Candidates can find some information about the material freely provided by TCS.
TCS NQT Sample Questions
Q.1. At what time between 9 and 10 o' clock will the hands of a watch be together?
45 min. past 9

50 min. past 9

min. past 9

48 min. past 9
Solution:
To be together between 9 and 10 o'clock, the minute hand has to gain 45 min. Spaces. 55 min. spaces gained in 60 min.
45 min. spaces are gained in

min
Q. 2. What day of the week would be 26th March, 2023?
Sunday

Wednesday

Tuesday

Friday
Solution:
A.D. January 1st is considered as Sunday.
There are no odd days in the end of 2000 years
Next 22 years include 17 non-leap year and 5 leap years
So number of odd days = 17+ (2*5) = 27
27 + 3 odd days in January + 0 odd days in February + 26 days in March
= 27 + 3+26 = 56
56/7 = 8 & 0 odd days
Therefore, 26th March is Sunday
Q. 3. In a certain code language, if a word 'PLAYER' is coded as 'AELPRY' then what is the code for the word 'MANAGER' in that language?
AAGEMNR

AAEGMNR

AAEGNMR

AEAGMNR
Solution:
The Letters in PLAYER arranged as the increasing order of their value as in alphabet.
So MANAGER is AAEGMNR .
Q. 4. 30, 34, 43, 59, 84, 120, ?
169

148

153

176
Solution:
30, 34, 43, 59, 84, 120,?
The series follows the pattern of +4, +9, +16, +25 and so on.
So, at the end, 120+49=169
Q. 5. Find out the synonym for the given word: Marginalize
Diverse

Alienate

Divulge

Decline
Solution:
Alienate and marginalize means to isolate.
TCS NQT preparation becomes easy after understanding the syllabus, topics, and subtopics. Students can make the best use of TCS Launchpad in their preparations and command the concepts by practicing sample questions provided there in Launchpad as well as by Careers360.