This is a question asked by many but often, they are worried about voicing it loud. Really?
What is it about IELTS that makes people step back and exclaim, "Oh IELTS! It's tough".
I would say, if you prepare mindfully for it, you can ace your IELTS test and get the score of your dreams. Here are some pointers to help you crack the IELTS:
Understand the test format.
Review the test content, as well as the question and task types for each section.
Read through the IELTS rules and regulations, and finally,
A little bit of training, lots of practice, and holistically focussed preparation.
Academic IELTS Or General IELTS?
Don't toss a coin. Make an informed decision. Do you want to study abroad in an English-speaking environment, or a university? Professional registration purposes? IELTS Academic is the one for you, which will make you into a workhorse, take you places, and will be a life-changing experience too!
An LRWS Test
Simply put, the IELTS test covers the four language skills of listening, reading, writing, and speaking. It's important to familiarise yourself with the format of the test to do it well. You can access free preparatory resources on websites such as takeielts.britishcouncil.org, or join a course delivered by experts. An ideal IELTS course has a systematic approach to delivering the tips and tricks that will help you achieve the band score you aspire to. It would combine practice activities that can be done online, along with classes with a teacher. They are like the pieces of a puzzle which, when put together, make a perfect IELTS diktat.
The Big 'W'
To get an IELTS band 7 or 7+ in writing is a challenge for many students. Perhaps the questions would be, "What is the examiner looking for?"; "What do I have to focus on?"
To start with, know that IELTS Academic writing test is a 60-minute paper with two tasks:
Writing Task 1: This assesses your ability to identify important, relevant information and trends in a pictorial representation, and give a well-organised summary of it using language accurately, in an academic style. The suggested time and word count would be 20 minutes, and 150 words.
Writing Task 2: This is more demanding and contributes twice as much to the writing band score, requiring you to produce a written argument based on the topic given, using language accurately. Suggested time and word count would be 40 minutes, and 250 words.
Now, you know what the writing test is all about. Let us now talk about what exactly your role would be in preparing for the IELTS test.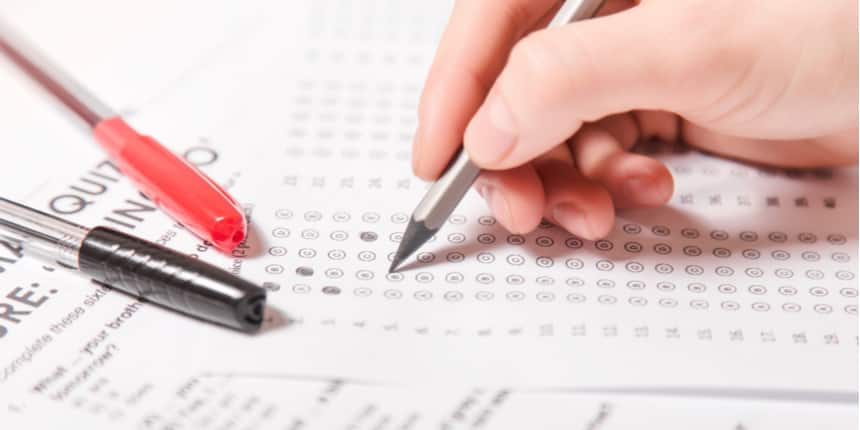 Follow The 7 Magic Steps To Get The Score You Desire
Here are the 7 magic steps, to help you achieve the score you are targeting:
Step 1
Read the Band Descriptors to familiarise yourself with how you will be scored.
These are key performance descriptors, corresponding to a level of English-language competency. Let's briefly demystify these for you:
Task achievement-Descriptor In Task 1- Assesses how appropriately, accurately, and relevantly your response fulfils the requirements set out in the task, and relates to the factual content of an input diagram.
Task Response- Descriptor In Task 2- Assesses how you formulate and develop a position in relation to a given prompt. Ideas should be supported by evidence, and examples may be drawn from the test takers' own experience.
Coherence And Cohesion- Assesses the overall clarity and fluency of the message. Coherence refers to the linking of ideas through logical sequencing. Cohesion is the varied and appropriate use of cohesive devices to assist in making the conceptual and referential relationships between and within sentences clear.
Lexical Resource- This criterion refers to the range of vocabulary used, its accuracy, and appropriateness in terms of the specific task.
Grammatical Range And Accuracy- Assesses the range and accurate use of grammar, as manifested in the test takers' writing at sentence level.
Each task is assessed independently. These bands will highlight your understanding of the language along with the potential weak spots in individual areas that you need to work on.
Step 2
Understand requirements for both tasks as written in para The Big 'W', and practice writing these. Remember the time when you gathered and answered question papers of the last five years or so? This strategy will help you here too. Try your hand at free practice tests, test yourself under timed conditions, review and compare your answers with model answers.
Step 3
Answer both the tasks completely. This is an important requirement as there are many factors that can influence your score. Address the task response and task achievement criteria. Use the POWER technique to plan your tasks.
Step 4
Use your linking devices to address the coherence and cohesion criteria.
Download this PDF for keeps and use it for speaking too.
Step 5
Vocabulary is a very important part of the IELTS and the requirement for academics is the use of advanced words. Every section requires a different vocabulary, dealing with varied topics, specific subject areas, and purposes. There are good resources available on the website, which can be used for speaking as well as writing.
Step 6
Use a range of grammatical structures, and correctly. 'Of course, I know my grammar but what is this range?' could be your retort, but IELTS demands for this descriptor are a little different. Don't fret, there are similar resources available on the website, which are a sure-fire bet on this criterion.
Step 7
Finally, practice, practice, and more practice is the essence to cracking the IELTS.
Spend at least 6-8 weeks preparing for the test, focus on all of the above to find out what works, and what doesn't for you. Help yourself to practice tasks, write them, analyse model tasks, time management is an important key, and so is focus and presence of mind.
Take a deep breath. Ready? Steady? Adopt the IELTS attitude, Go!
…And all the best for your test!
Still have some questions?
Check out takeielts.britishcouncil.org
Shivangi Gupta is Assistant Director English India, British Council. Rajul Goveas is English Teacher and IELTS Coach, British Council.