With changing times, the way people choose jobs and careers seems to have undergone an overhaul, to include much more than the conventional measures of income and job security. The millennial and Gen-z workforce is more aware of themselves and their priorities. Aspects like good workplace culture, growth-oriented environment, healthy team dynamics, mental health, and well-being are being given more importance than ever. People are now more conscious and mindful of making career choices.
Read on to know how the protagonists in these famous movies broke free to live the career of their choice, and how wrong career decisions may impact your mental health.
Also Read | What Is The Right Time For Students To Begin Career Planning
Tamasha
The lead, Dev had an adventurous and excited inner child trapped inside him, who loved storytelling. But the adult in him was trapped in the monotonous corporate ruckus who was probably forced into it, thanks to parental pressure.
Udaan
In the movie, the protagonist is shown to have a rebellious streak, basis which he parted ways with his own abusive father and chose to pursue his passion for poetry. His work was, however, deemed fit for only women's magazines and writing was not considered a masculine job. But, walking in his father's footsteps and working in a factory was clearly not bringing the boy any joy.
3 Idiots
We all know our dear 'Farhanitrate' a.k.a Farhan while taking his engineering exams, had secretly sent his entries to a wildlife photographer, which came to utter dismissal by his father. "Well, how could you pursue photography where I spent thousands on putting that AC in your room so that you could study?"
The common theme in the three movies is how people are pushed to pursue careers that do not interest them, and how that often costs them their mental health, relationships, individuality, and peace. In the Indian family system, it is common to see these themes being played out for real. It takes a lot of courage and passion towards what you truly desire to fight against all odds, sometimes even your family, in order to attune your career path with what you actually want. In the examples that we spoke about, it either took an aggressive rebellion to escape an abusive household, a loving partner, or a caring set of friends to push you to pursue your dreams.
Also Read | Things To Know Before You Enter Your 20's
Signs You Need To Be Wary
If you notice the following things happening with you for a persistent period of time, you probably would want to reflect if the choice of course or stream you have chosen is the one for you.
Dread Going To Classes | There would come a time you won't feel like doing your work, and despise going to the classroom or even feel resentful towards your friends or classmates.
Procrastination | A certain degree of procrastination is normal and happens to everyone. But, it will be helpful to reflect if you are beginning to procrastinate progressively, and whether it is coupled with negative feelings like aversion to academic work, or guilt.
Work Causes Stress | Some amount of stress is healthy, it helps one in performing better. But your assignments should not be a source of constant stress and anxiety, or such that they turn debilitating.
Lowered Motivation | A steep dip in the motivation to learn over a period of time, work doesn't seem fulfilling, or rather feels meaningless.
Regrets And Questions | A constant questioning about the coursework you're pursuing and a lingering feeling of regret for choosing the field you're in.
Poor Performance | Inability to perform tasks, leading to feelings of shame and embarrassment.
Strained Relationships | Struggling with such negative feelings about academics may also impact your personal relationships, as those feelings may meander into your personal space.
Health Issues | You see your physical health deteriorating for no apparent reason.
Also Read | Start Journaling, Manage Stress
What Shapes Your Career Choices?
What are the factors that shape the career decisions you make? Let us contemplate a few.
Your Idea Of A Career
What is your perception about how a career should look like or what it would entail is a critical factor that shapes the choice of career. For some, learning a skill and continually honing it might be the idea of a good career, while some may visualise a good career as being in a leadership role.
Also Read | Career Trends Of The 21st Century You Should Know
Personality
Some professions like marketing or public relations require a person to innately have traits like spontaneity, creativity, and outgoing nature. Whereas, in the fields of medical practice and psychology, one might do well if they innately are empathetic, sensitive, patient, and can communicate well.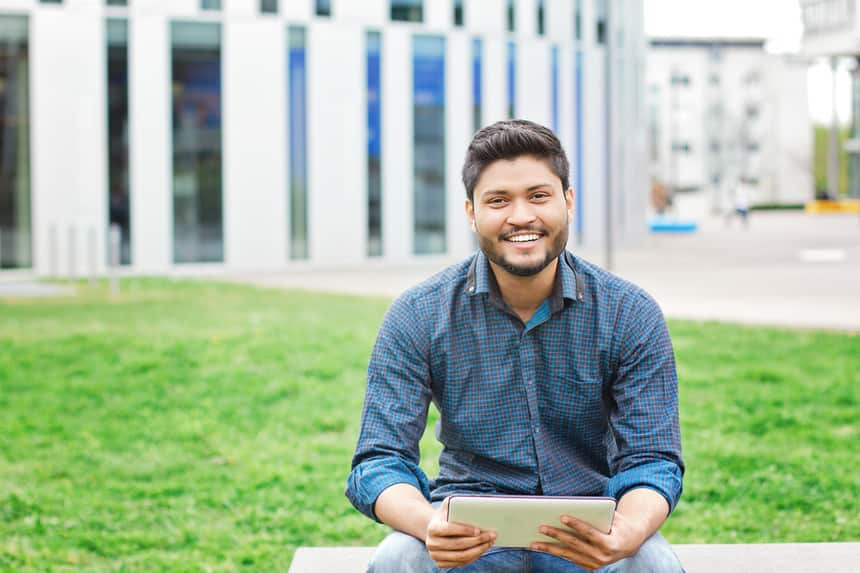 Your Personality Should Be A Determinant Of Your Career Choice
Skill Set, Aptitude, And Interest
The most crucial factors to a career choice are the right skill set and the person's interest. You might have a lot of interest in a particular field but not being able to hone the skills necessary for it may result in a wrong career decision. It is essential to understand and accept that we all have our own talents as well as limitations, and that we can't forcibly learn a skill set if we don't have the aptitude or interest for it.
Socio-Economic Factors
Your financial goals would directly impact your career choice. People who are keen on a stable source of income may be more inclined towards government jobs, while those with some financial backing may be more open to experimenting with careers.
How Choosing Right Helps
We spend a large chunk of our lives trying to establish a career for ourselves in which we are happy. From an existential point of view, human beings tend to look for meaning in their existence and one of the ways of finding meaning and purpose is through the work that we do. From a modern evolutionary point of view, in order to survive in the world of capitalism and consumerism, we need to financially support ourselves, which comes through a well-paying career. From a well-being perspective, when both the former criteria are met in a career it leads to greater life satisfaction and wellness.
In order to make an effective career choice, keep in mind the factors that impact the decision. Reflect on them, and carefully contemplate. Most importantly, seek guidance from a trained and reliable career counsellor. Choosing a career is a daunting process, especially if you're confused or unsure. It is good to be confused. It helps us take a pause and protects us from making any wrong decisions in a haste. That being said, being open to experiences both good and bad is an essential element of growth in any career.
Also Read | 5 Steps To Choosing A Counsellor For Yourself
Sanskriti Khera is a Counselling Psychologist, with five years of extensive hands-on experience in helping young adults navigate through social and emotional concerns. Her approach to counselling is person-centered, trauma-informed, and insight-oriented. She was formerly Counsellor at the Ashoka Centre For Well-Being, Ashoka University, Sonepat. Currently, she is Consultant with Daffodils Therapy Studio, New Delhi.