Gone are the days when employees would retire from the same company that they had joined at the beginning of their careers, like the baby boomers and Gen X. In the post-Covid era where many employees are working remotely, disconnected from the team and objective of the company at large, seeking a change seems natural. So much so that employees now work multiple jobs at one time – moonlighting, as they only think of themselves and their skills as an end to a means. Discontentment is not felt sparsely and looking out for better opportunities is necessary and often important for growth. This has become a reality also because of the availability of a variety of opportunities in the market. It's easy to get a job. But an employer is more likely to select a candidate whose resume shows a tendency to stick than to bolt.
What Is Job Hopping?
It's common for people to switch jobs. The ones who do it on a more regular basis are called job hoppers. It's a pattern where you switch jobs frequently – mostly when you have been holding multiple jobs within a span of one to two years.
Although a year mark may sound like an ideal time to give to a company, but if you have held five jobs with an interval of 18 to 20 months, you might be one of the job hoppers. If you are miserable at your job, a 10 or 15-month duration sound the same. No reason to stick it out if you have understood in the first few months that it isn't the place for you.
Also, let's not confuse job hopping with job change. If you are hired on contract to maybe fill in for somebody else's shoes temporarily or work for a particular project, then, job hopping won't apply to you.
When a company hires you, it has a certain vision that it wants you to bring your skillset to and eventually take to fruition. This vision and company objectives have a strategy that you, within a team, will deliver on. This strategy could take say, one to three years to execute and accomplish. Job hopping would mean that you didn't see the strategy/project through and left a job that wasn't meant to be short-term.
If you are getting promoted in the process in your organisation, it doesn't count as job hopping.
Also Read | Confused About A Job or A Start-Up Venture? Here Are Tips To Help You Decide
Is Job Hopping Bad?
The question of why the switch is not an accusation. The hiring manager is placing a bet on you to find out if you will be a good fit for them. The recruiter wants to understand what is going to be different this time which will help you to stick to the decision. The recruiter wants to be assured that you will be a good employee for the organisation and stick for a substantial period of time.
Let's for a second consider the other end of this spectrum. If you are not changing jobs, then you are probably staying at a place where you are comfortable. This is the comfort zone you have entered. So, the bigger question to ask yourself is – is it a good idea to stay in your comfort zone or change jobs frequently?
Defining The "Comfort Zone"
You can say you are working in a comfort zone when two or more following criteria are being met:-
same role
same boss
same management
same technology
same process
same project
same clients/customers
same stakeholders,
for over a period of 2 years.
In this case, you are not finding anything new to learn. You have maxed your potential and gained skills for this particular project/business only. However, if you find challenging opportunities internally, staying at the same company might be a justified choice.
Also Read | MNC Or A Startup, What Would You Choose?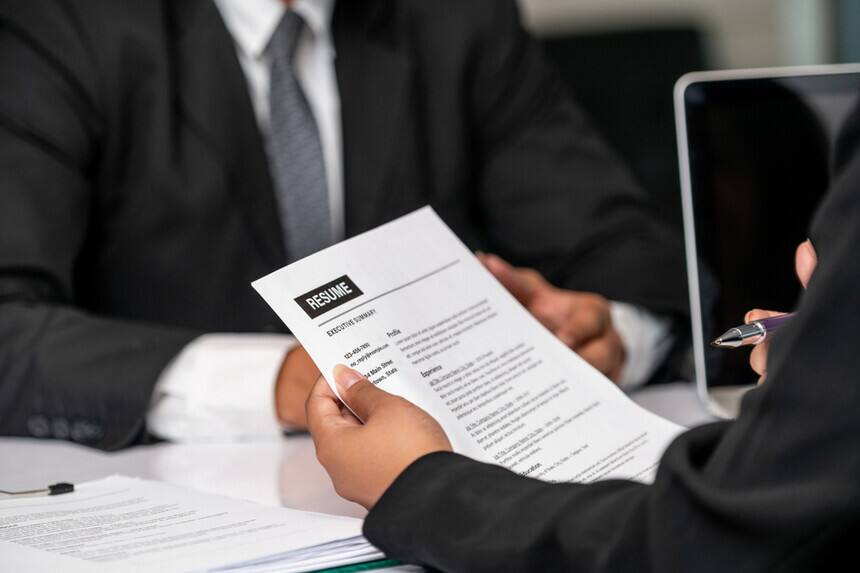 Early on in your career, it is still okay to be exploring and finding the right fit for yourself.
Traditional HR Perspective
As a typical HR professional hiring, one would normally have around 100 applicants for one job. Out of these, more than half are rejected due to unmatched skills and qualifications. On average, the recruiter is looking at 10-20 resumes a day. This means that the resumes that would be shortlisted will eventually have the same or similar skill set, job experiences, years of experience, and the same or similar industry as per the job description and job requirement.
Please remember – at this point the hiring manager is not looking at fitment for culture but for the role.
In this case, if there are two resumes with similar skillsets but one is a job hopper and the other is not, the recruiter will pick the latter over the former.
The reason for this is that the latter candidate's resume would indicate more dedication, stability, and commitment to work, the job, role, and the company than the job hopper.
If you have been accepted and called for an interview, the hiring manager would have the following questions in mind while interviewing you as a candidate:-
Do you get bored easily? If so, will you get bored here as well?
Are you asked to leave due to underperformance or disciplinary issues?
Do you have unrealistic expectations of your employer?
Switching Early On Still Okay
The HR is a human who understands that not every job works out. One could have poor management, a toxic work culture, a tyrant in the name of a boss, company shutting down due to financial difficulties or personal reasons, and the like. But if you do have too many short jobs on your resume, be ready to explain the circumstances of each in your interview.
As the hiring manager, one understands that you as a fresher starting out don't have all the knowledge, guidance, and tools to evaluate the right job. Thus, switching could have been the sensible choice.
Early on in your career, it is still okay to be exploring and finding the right fit for yourself, but if frequent switching becomes a habit, it would affect your career negatively when you reach for a mid-manager or senior manager position. The recruiter will look at the job hopping as a red flag.
Also Read | 8 Ways To Find The Right Job Using Your Vocational Qualification
Frequent Switching: Red Flag
If you have changed 6 jobs in 6 years, it shows a trend that you don't stick out in one company for more than a year – so you could be fickle-minded, don't know what they want. This could also indicate to the recruiter that the candidate is not a team player, not easy to work with, and does not go along with their colleagues.
In the early stages of careers, companies are still cognizant of the fact that freshers are trying to find a place for themselves. But for senior or mid-managerial positions, organisations will look for candidates that they can invest their time and resources in.
What The New Workforce Wants
Millennials are looking for opportunities in which they are a part of something bigger than just doing a job. They want to be driven by purpose and find meaning in their job. Empowering them, showing them value, and trusting them can aid millennial employee retention.
Gen Z is looking for flexibility and they work out of a need to explore different industries, jobs, and projects. Offering flexible schedules, lucrative health and company policies, vacation time and benefits packages can lead to employees staying.
Also Read | How To Make HR Notice Your Resume
A good manager in today's age understands that not much can be accomplished in work by having a traditional mindset when working with the younger workforce. Organisations are moving from having traditional to more collaborative mindsets.
If you are looking for a job, take the leap. Put your hat in the ring. But make sure to ask the right questions, do a thorough assessment before you enter the next job, and are comfortable staying and committing to your job.
Parisraja Bajpai is an Organisational Psychologist, with extensive experience in talent acquisition, talent management, employee counselling, employee engagement, training and development. She is currently heading HR department at Futopia Global Pvt. Ltd. The views presented in this article are solely of the author and do not represent those of the organisation they are associated with.