One common aspect that is considered when people contemplate on and evaluate MBA programs is the Return on Investment (ROI), the reason simply being that an MBA or PGDM is an expensive programme. Also, the fee and costs associated with MBA programmes are increasing at an exponential rate.
Let us first understand what ROI is. According to Investopedia, ROI is a performance measure used to evaluate the efficiency or profitability of an investment or compare the efficiency of a number of different investments.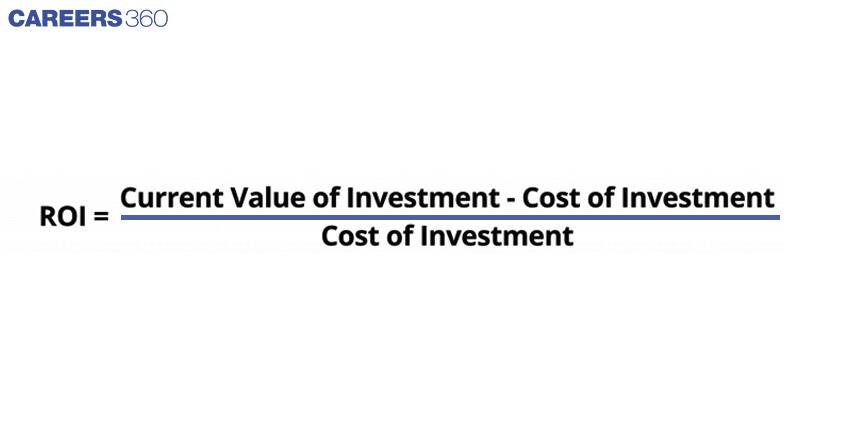 The investment/cost of an MBA program typically comprises the following components:-
financial cost of the programme, which includes all direct costs viz. tuition fee, boarding and lodging expenses, books and laptop, travel expenses, etc. Any amount of scholarship should be deducted from the total cost.
loss of earnings, for the time spent in an MBA programme – this is called the opportunity cost.
interest on education loan, as reduced by Income Tax benefit thereon (interest on education loan is allowed as a deduction from income)
How Should You Calculate ROI?
One should ideally take the following factors into consideration while calculating the financial ROI of an MBA programme:-
cost of the programme (including tuition fee)
Duration of MBA programme – generally, MBA programmes in India are of 21-months duration (excluding some exceptions)
salary package, in the first year after completion of the programme and placement (First-year package generally includes one-time joining bonus and stock options, which may vest over a number of years after joining). In case a person is working before joining an MBA programme, increase in salary post completion of MBA should be taken into consideration.
increase in salary over a period of, say, ten years. This cannot be a standardised number, since it will vary on various factors like type of industry one is working in, type of experience gained and skills acquired during the course of service, performance and delivery etc.
Salary to Debt Ratio – starting salary to total debt incurred to attain the degree. The ratio can be a good indicator to compare ROI from different MBA colleges. To get a more credible and comparable parameter, debt can be replaced with the total cost of getting the MBA. Joining bonus should be considered because it can help students repay the debt earlier and to reduce interest burden.
Payback period – a simple method to evaluate ROI is to see the payback period. Payback period is calculated by computing the number of months in which total investment for pursuing an MBA programme is recovered from the salary earned (or increase in salary after completing MBA, for those already employed)
Also Read | Can I Do An MBA After Class 12?
A Look At A Few Colleges
The table below shows the fees and initial salaries offered by some of the leading MBA colleges in India. However, while reading through the table, a few points may be kept in view:-
Data has been taken from the official websites (mentioned alongside).
Year to which data relates has also been indicated alongside (except for cases where the year wasn't mentioned).
Since the years to which fees and placement salary packages relate (initial salary post completion of MBA) are different, the data is strictly not comparable and may be used only as a reference point. Also, factors like whether a student is working or not, before taking up an MBA, work experience (both number of months and nature of experience) will affect computation of ROI.
Median salary has been taken into consideration for the purpose of calculating payback period since, at median salary level, 50% of students will be drawing higher and 50% of them would be drawing lower than the median salary. Average salary of an MBA batch has not been considered, because even a few very high salary packages (particularly international packages) are likely to escalate the average salary.
Also Read | Careers In Commerce That Did Not Exist 10 years ago
Name of MBA College

Fee

Initial CTC - Median Salary

Payback period

Source




Year

Amount (Rs/ Lakhs)

Year

Amount (Rs/ Lakhs)

Number of months




IIM Ahmedabad

2021-23

23.00

2021

24.50

11.27

www.iima.ac.in

IIM Bangalore

2021-23

24.50

2021

28.60

10.28

www.iimb.ac.in

ISB, Hyderabad* (Fees - Rs 36.50 lakhs)

2022-23

16.25

2021

27.00

7.22

www.isb.edu

IIM Lucknow

2021-23

19.25

2022

29.00

7.97

www.iiml.ac.in

XLRI Jamshedpur




20.50

2022

30.00

8.20

www.xlri.ac.in

SP Jain Institute of Management & Research

2021-23

19.00

2022

30.10

7.57

www.spjimr.org

IIM Indore

2022-24

21.24

2021

22.60

11.28

www.iimidr.ac.in

IIM Kozhikode

N.A.

20.50

2022

26.50

9.28

www.iimk.ac.in

FMS, Delhi University

N.A.

2.00

2022

32.40

0.74

MDI Gurgaon

2021-23

16.00

2022

23.50

8.17

www.mdi.ac.in

IIFT, New Delhi

2021-23

21.48




24.00

10.74

www.iift.ac.in

Jamnalal Bajaj Institute of Management Studies

N.A.

6.00

2022

26.48

2.72

www.jbims.edu

IIM Rohtak

2022-24

17.90

2022

15.00

14.32

www.iimrohtak.ac.in

IIM Jammu

N.A.

15.55

2022

12.75

14.64

www.iimj.ac.in

IIM Udaipur

2022-24

13.10

2022

15.60

10.08

www.iimu.ac.in

SIBM. Pune

2022-24

21.28

2022

20.80

12.28

www.sibm.edu

SIMSREE, Mumbai

N.A.

0.67

2021

11.80

0.68

www.simsree.org
**For calculating the payback period, fee is reduced by a nine months proportionate salary, since the programme is of 12-month duration against 21 months for other colleges.
Inferences
A few inferences from the above table are:-
Without an iota of doubt, MBA from FMS, Delhi University provides the highest ROI, the primary reason being very low fees.
ROI in case of SIMSREE and JBIMS is also notably high because fee is relatively less. Yet it must be noted that median salary in case of SIMSREE is also relatively on the lower side. Therefore, it might take students many years (and may be a few job changes) to reach the salary levels of students from other leading MBA colleges in India.
Students may take into account above factors, keeping in view options available to them and individual factors applicable to them and work out comparable ROI, before taking a final decision. They may also take into consideration intangible returns as well, as explained below.
Also Read | Check Out The Top Career Options In Commerce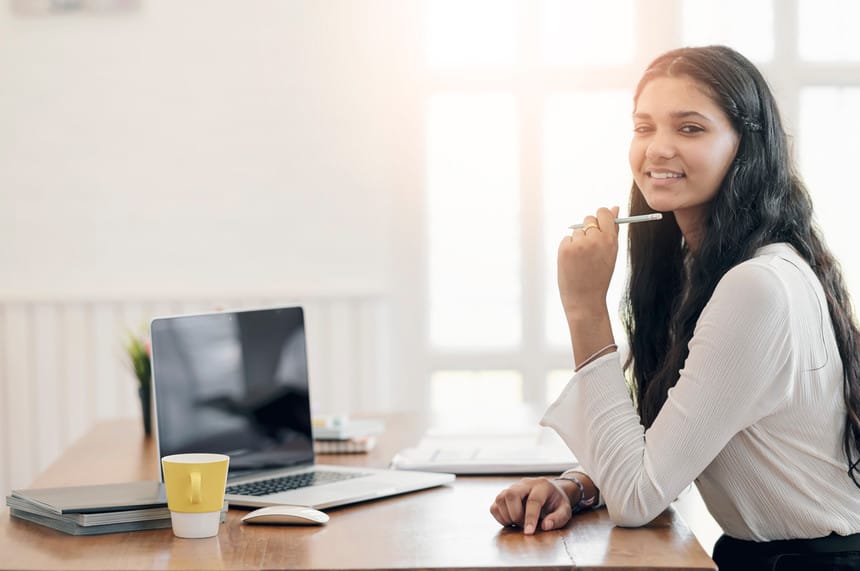 Choosing the right MBA programme, one that best suits your needs, can put you on an extremely fulfilling academic and professional journey.
Intangibles You Should Note
While considering the ROI of an MBA programme, it is also important to take into consideration its intangible returns.
Value Of Education Itself
Knowledge and learning of advanced business concepts, management tools and skill set acquired, presentation, communication, problem-solving, crisis management and leadership skills gathered, are some of the major assets that will hold a person in good stead towards a promising career.
Greater Self-Confidence
An important non-financial benefit of a good MBA programme is greater self-confidence and self-worth in a student. Needless to add that this significant value addition to one's personality acts as a catalyst to one's career and earning potential.
Road To Entrepreneurship
An MBA degree from a prestigious MBA college not only provides the right skillset to become an entrepreneur, but is invaluable in today's times of start-ups and venture funding because of the value it adds to the potential of the entrepreneur from the perspective of prospective investors.
Also Read | 9 Careers You Can Pursue With A Degree In Economics
Expansion Of Network
The alumni and peer network of an MBA college is a great platform for networking, which can lead to lifelong support, work-related understanding and professional relationships. Alumni and peer professionals from one's MBA college can act as mentors, promoters, influencers or even motivators. Such networks go a long way in career growth and development. Connections shared by college professors might also be extremely helpful since they would've been cultivated by the latter over decades.
Placement Advantage
Placement resources of MBA colleges usually get students much better jobs and higher salaries as compared to what the latter might get on their own through other routes like job portals, etc.
Also Read | Placements And Salary Details: Top Non-IIM Management Colleges
World Becomes Playground
An MBA from a top MBA college prepares you for a role not only in India but anywhere in the world. The curriculum will include case studies from across the world. Foreign immersion/exchange programs offered by some of the reputed MBA schools are a good opportunity to study one semester in top universities in the world.
Choosing the right MBA programme, one that best suits your needs, can put you on an extremely fulfilling academic and professional journey. Hence, ensure that you evaluate your course options carefully in terms of ROI before you narrow down on one.
Pramod Nagpal is Chartered Accountant by training, (Retd.) Managing Director, Central Cottage Industries Corporation Of India Ltd. (A Govt. Of India undertaking, under Ministry Of Textiles). He holds close to four decades of experience in the areas of finance and commerce. Pramod has keen interest in the field of education, and guiding students on harnessing available opportunities to achieve their goals.