There are a lot of opportunities that students can pursue after completing Class 12. Below-mentioned courses are some of the most in-demand courses in the field of Science, Art and Commerce. Courses such as Bachelor of Science in Information Technology (BSc-IT), Bachelor of Arts in Multimedia and Mass Communication (BAMMC), Bachelor of Commerce in Accounting & Finance, Banking & Insurance and Financial Market.
Candidates who want to take admission in the above mentioned courses need to fill out an application form. Colleges publish a merit list of students who can apply for the seats, the lowest score of the merit list becomes the cut-off for that particular college.
Colleges keep publishing merit lists until all seats are filled, which generally happens by the third round. Some colleges publish up to five merit lists before closing the admission process.
The cut-off score helps students to have an idea about the percentage for admission in the respective colleges. Below are the first and third cut-off list 2022 of top colleges affiliated to the University of Mumbai offering undergraduate programmes such as BSc (IT), BAMMC and BCom in AF, BI and FM. All the cut-off scores mentioned in the list are for general category students.
First Merit List 2022: Mumbai University Cut-Off Scores
Every year the cut-off score fluctuates but the students can get the idea of the minimum percentage to take an admission in respective colleges. After publishing the merit list, students must submit all the required documents and pay the fees within the deadline to confirm their admission.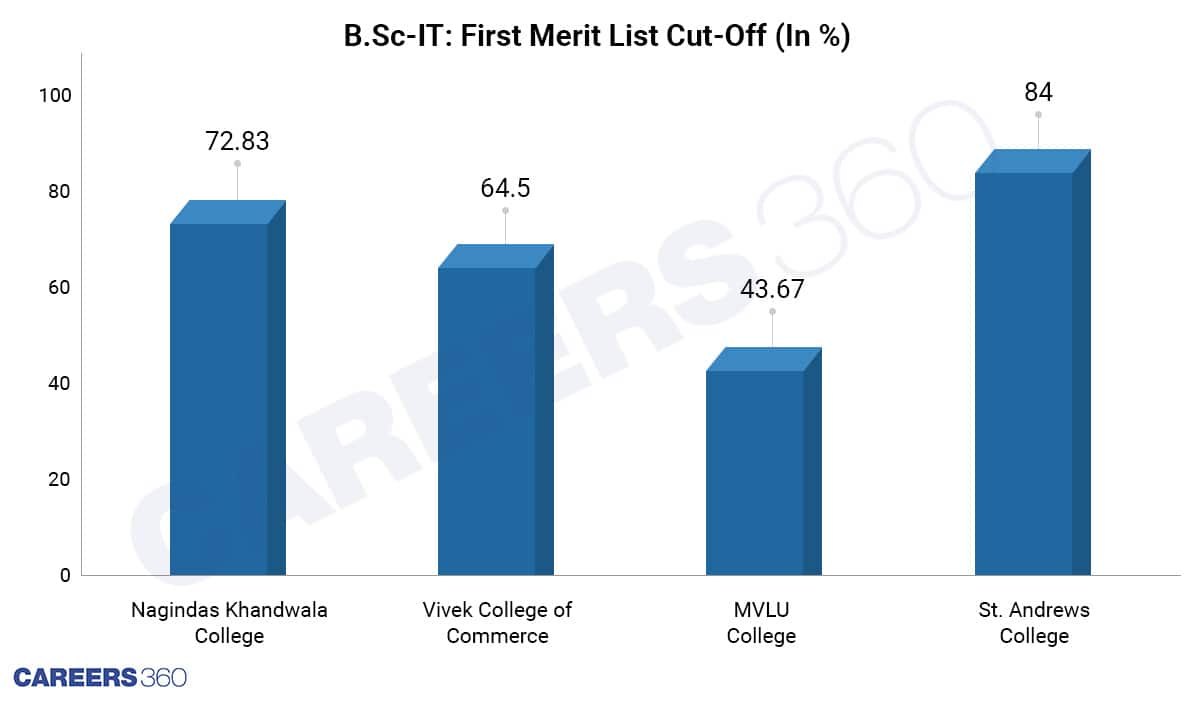 First Merit List: B.Sc IT
Also Read | Mumbai University: BCom Cut-Offs At Popular Mumbai Colleges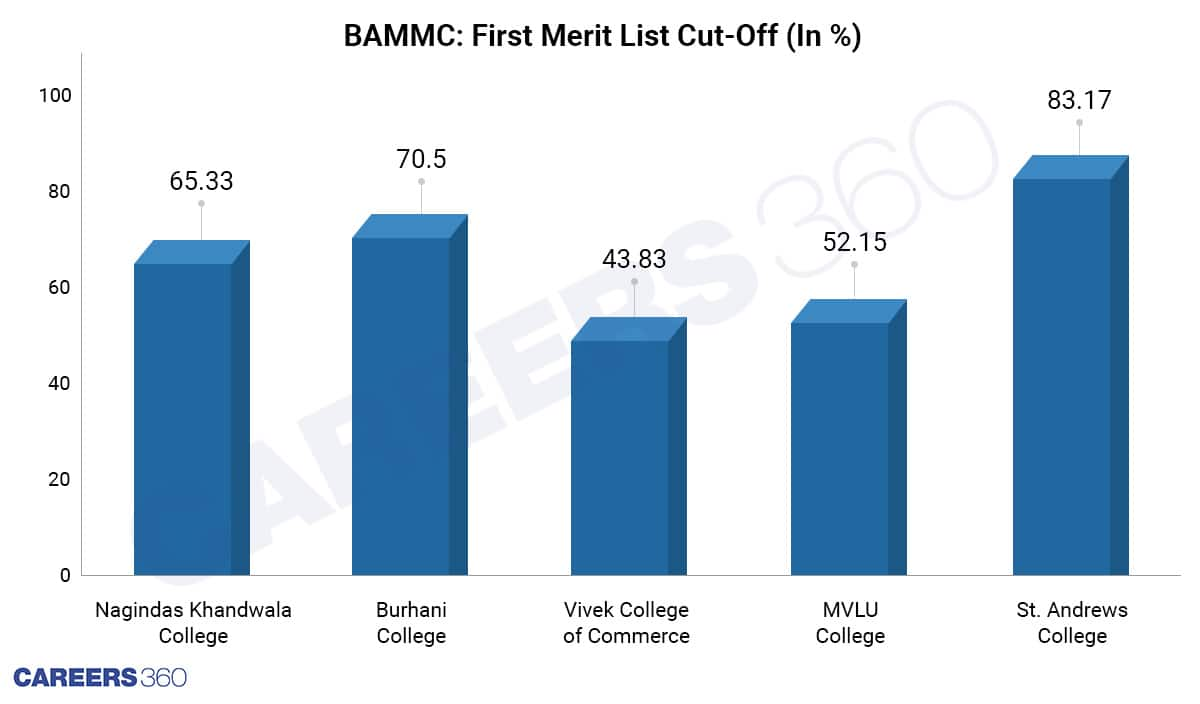 First merit List: BAMMC
Also Read: Mumbai University Cut-Off 2022: Check for BCom, BSc and BA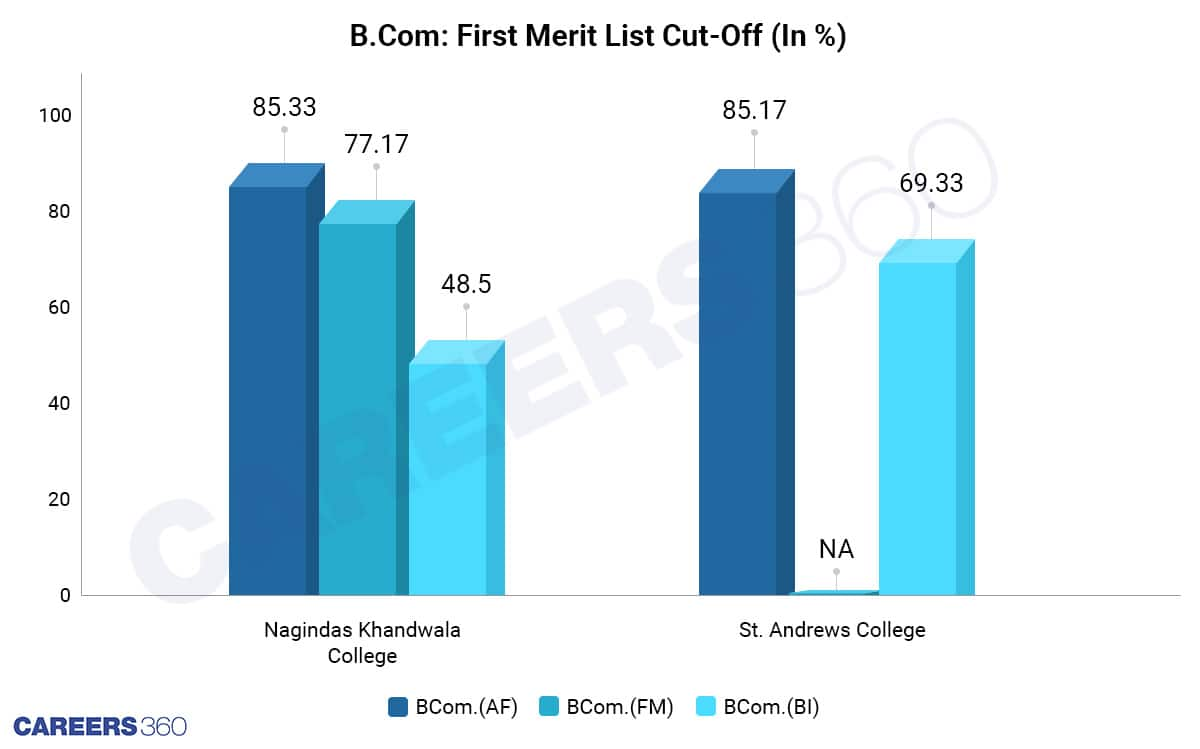 First Merit List of B.com
Mumbai University Cut-Off 2022: Third Merit List
Every year students note the cut-off for the programme of a college, they plan to take admission into. The cut-offs differ from programme to programme of a particular college. Its the minimum eligibility requirement fixed by an institute or university for counselling purpose and later for admissions.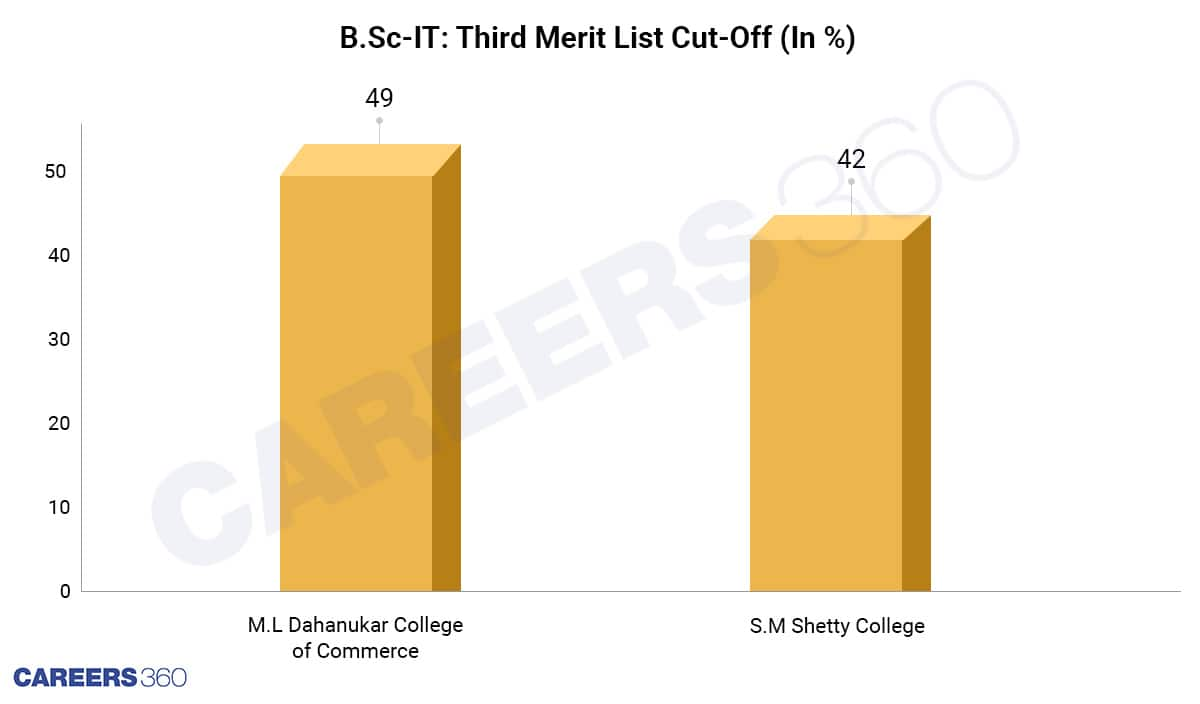 Third Merit List: B.Sc (IT)
Also Read | Top 10 Career Options For A Sports Lover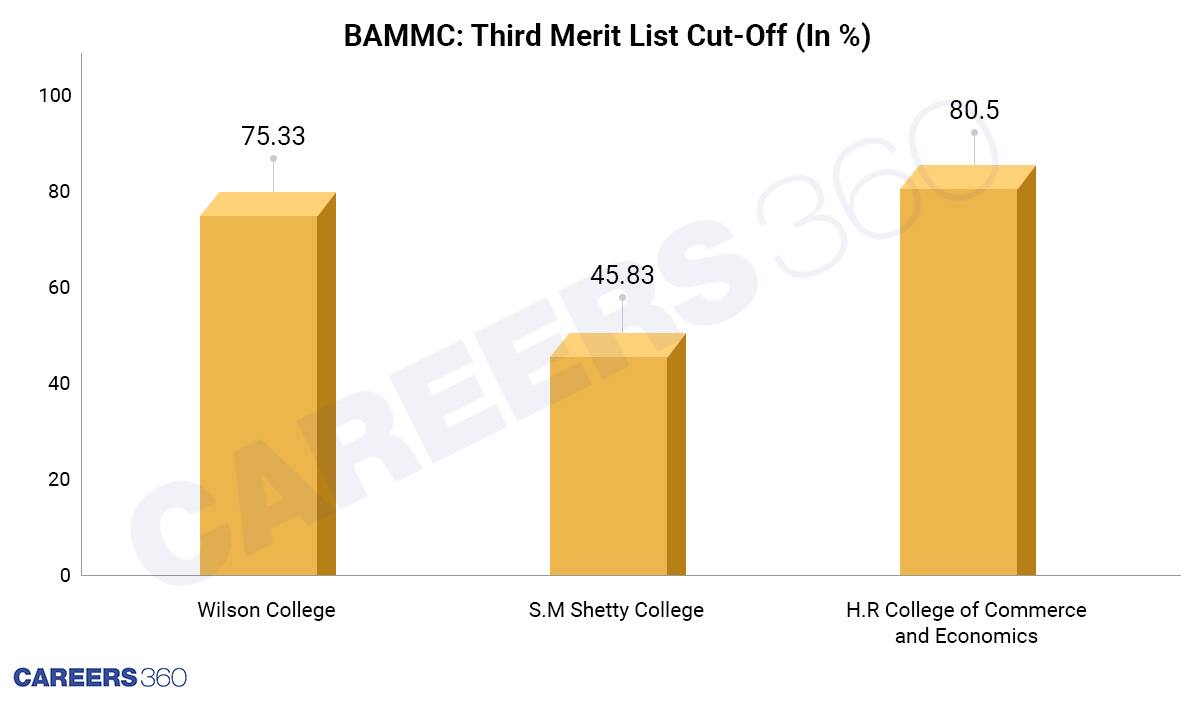 Third Merit List: BAMMC
Read Also | Scholarships From Class 11 Till Post Graduation Onwards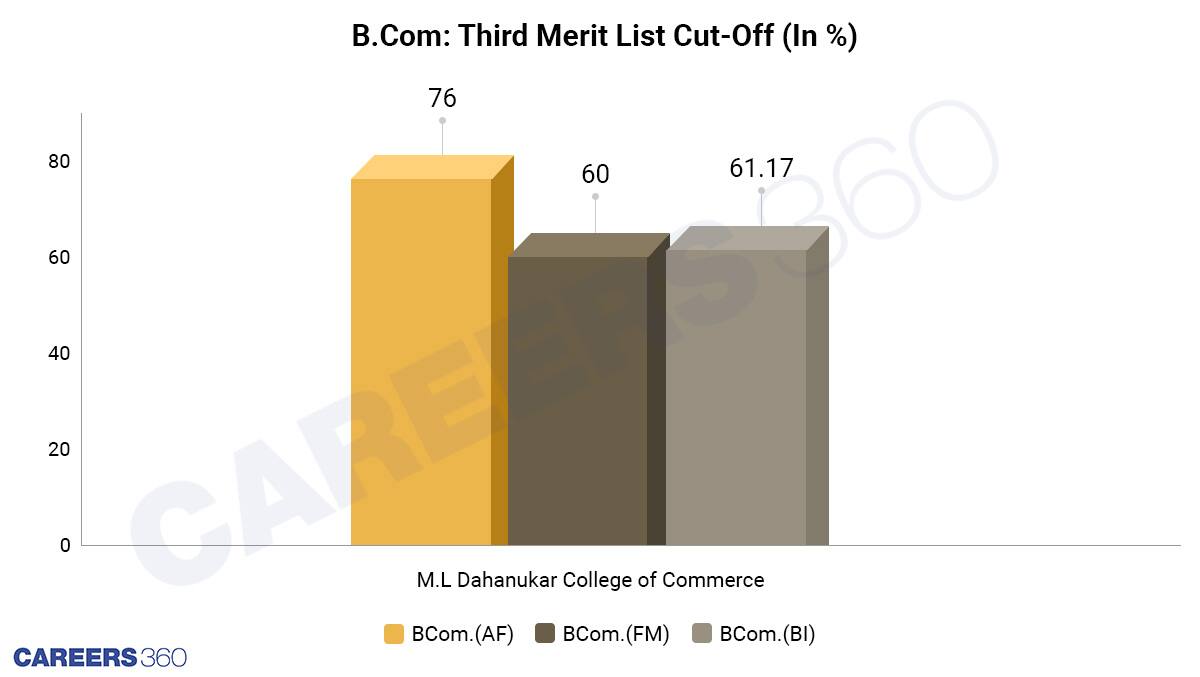 Third Merit List: B.Com
For the same college, when the demand for a particular programme is higher, the cut-off too is higher. Just like in Nagindas Khandwala College, BCom in Accounting and Finance and Financial Management had a higher cut-off than BSc in IT, followed by BAMMC cut-off and lastly BCom in Banking and Insurance.