The literacy rate of a state is not affected by its population density or the number of schools in that state. Data from the National Achievement Survey (NAS) 2021 showed that Bihar, when compared to states with a similar percentage of schools, has a lower literacy rate. Tamil Nadu has a higher population density than Telangana along with a higher literacy rate even when the number of schools is more in Telangana than Tamil Nadu.
Careers360 in its second report on the NAS, compared the seven states which hold the 8th to 14th rank in terms of number of schools across the nation. This article is a continuation of Part 1 of NAS data on states with maximum schools in India. Here the states compared are Bihar, Chhattisgarh, Telangana, Tamil Nadu, Odisha, Punjab and Jammu Kashmir.
Schools In Each States
Odisha is in the second position in terms of the number of schools in this group of states, but in terms of teachers, it beats Rajasthan and Gujarat- which belong to the first group of states with maximum schools. While Bihar beats Assam and Rajasthan in terms of number of students.
State-Wise Percentage Distribution of Schools and in Numbers
| | | |
| --- | --- | --- |
| State | School | Percentage of Schools in each state |
| NATIONAL | 118274 | |
| Bihar | 5,588 | 4.72 |
| Odisha | 5,479 | 4.63 |
| Telangana | 4,781 | 4.04 |
| Chattisgarh | 4,423 | 3.74 |
| Tamil Nadu | 4,145 | 3.5 |
| Punjab | 3,656 | 3.09 |
| Jammu & Kashmir | 3,650 | 3.09 |
Also Read | Should You Choose CBSE Or IB? Experts Resolve Your Dilemma
Literacy Rate
Bihar has the highest density of population with 5,588 schools, which is also the highest number of schools, but it has the lowest literacy rate among all the compared states. As for Punjab, it has the second highest literacy rate but holds the second lowest number of schools among these states.
Punjab was among the top three states with the highest scores in the seven subjects that NAS measures from schools of all the states and union territories (UT) of India.
State Wise Literacy Rate
Also Read | 4 Tips To Help Your Child Plan Their Career
Performance of Students in Each States: Subject-wise
Punjab scored the highest in all the subjects compared to the other six states in this group. It had the highest score in Language, Mathematics and Environmental Studies (EVS) among all the states or UTs of India.
Telangana scored the highest in English while all the other compared state's highest scores were in Language. Even the national average score was highest in Language.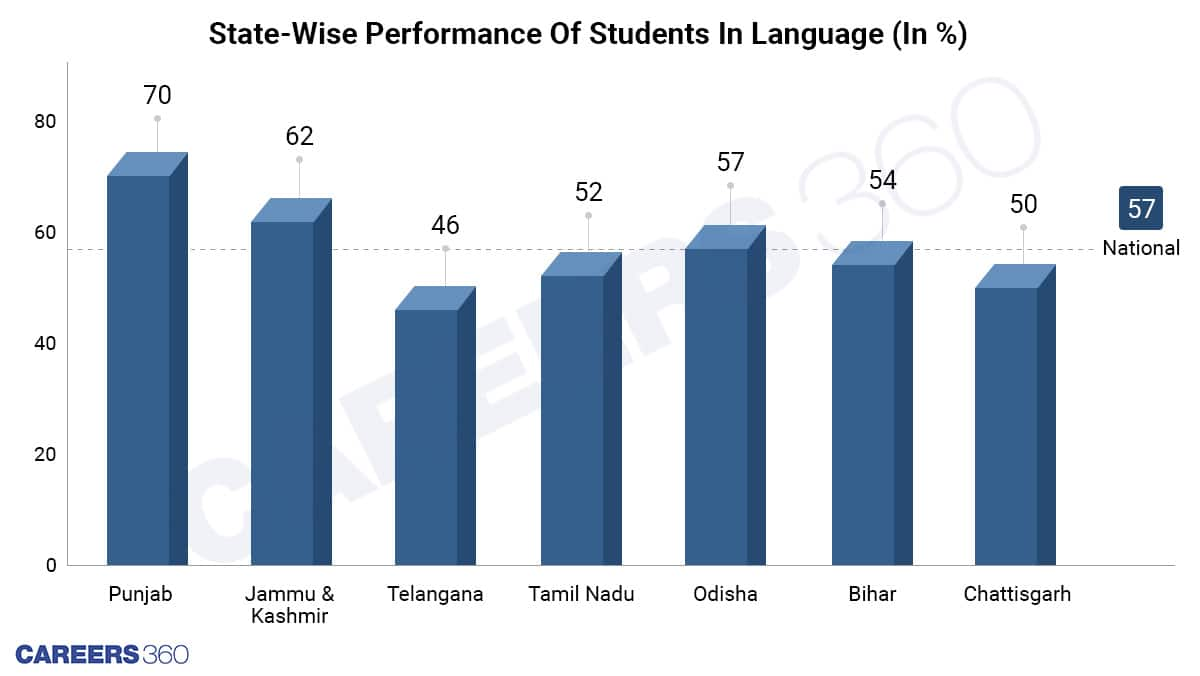 Student's Performance In Language
Meghalaya had the lowest score of 33 out of 100 in Mathematics and just after that was Chhattisgarh and Telangana along with two other states and UTs.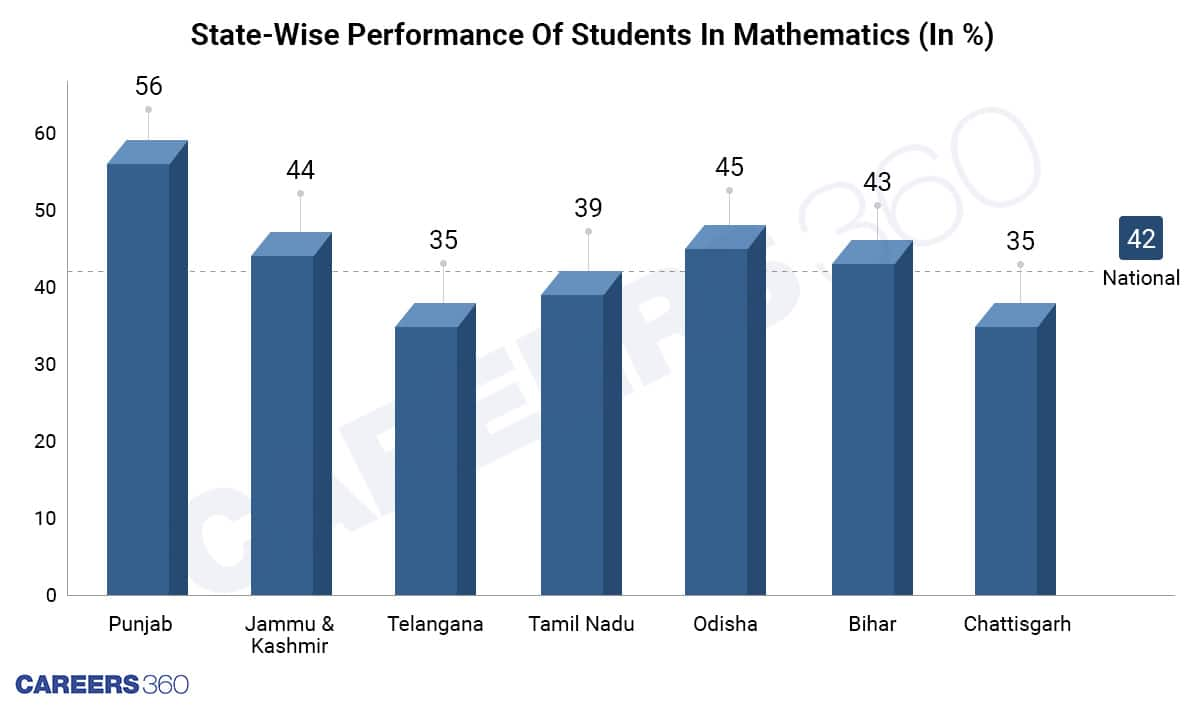 Student's Performance In Maths
Also Read | The Importance Of Reading For Pleasure: Making Your Child A Passionate Reader
After Uttar Pradesh, Chhattisgarh and Bihar had the lowest score in English among all the states and UT of India.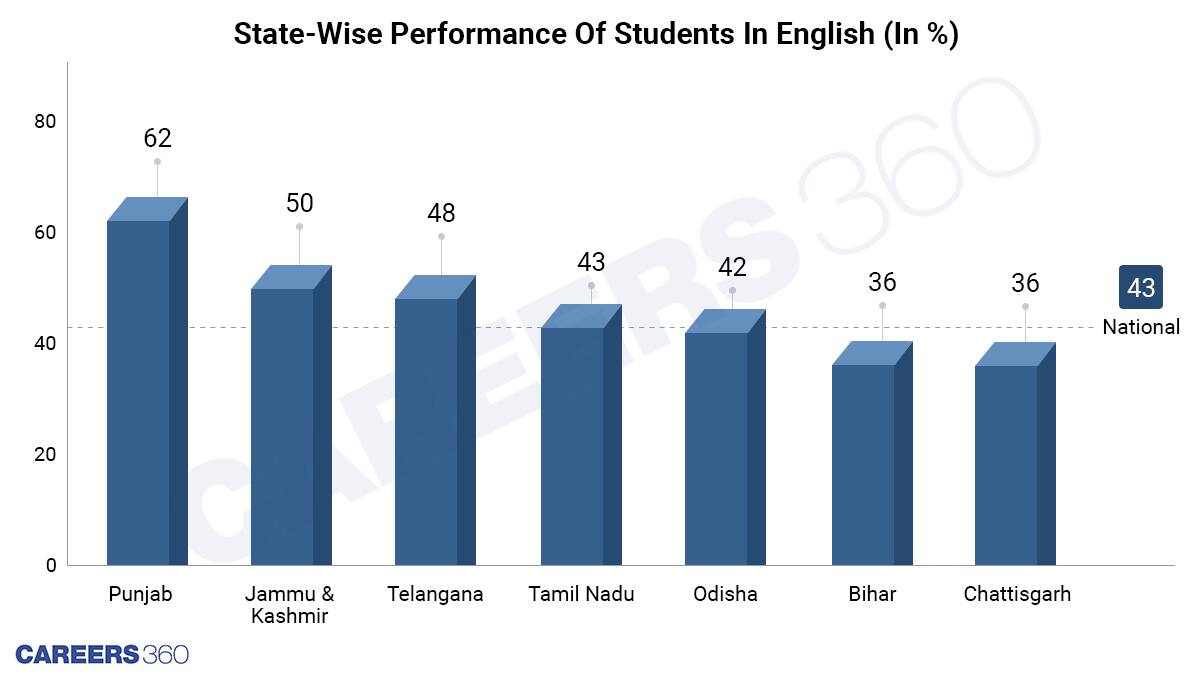 Student's Performance In English
Chhattisgarh and Tamil Nadu, with a score of 34 out of 100, was the second lowest score among all the states and UT of India.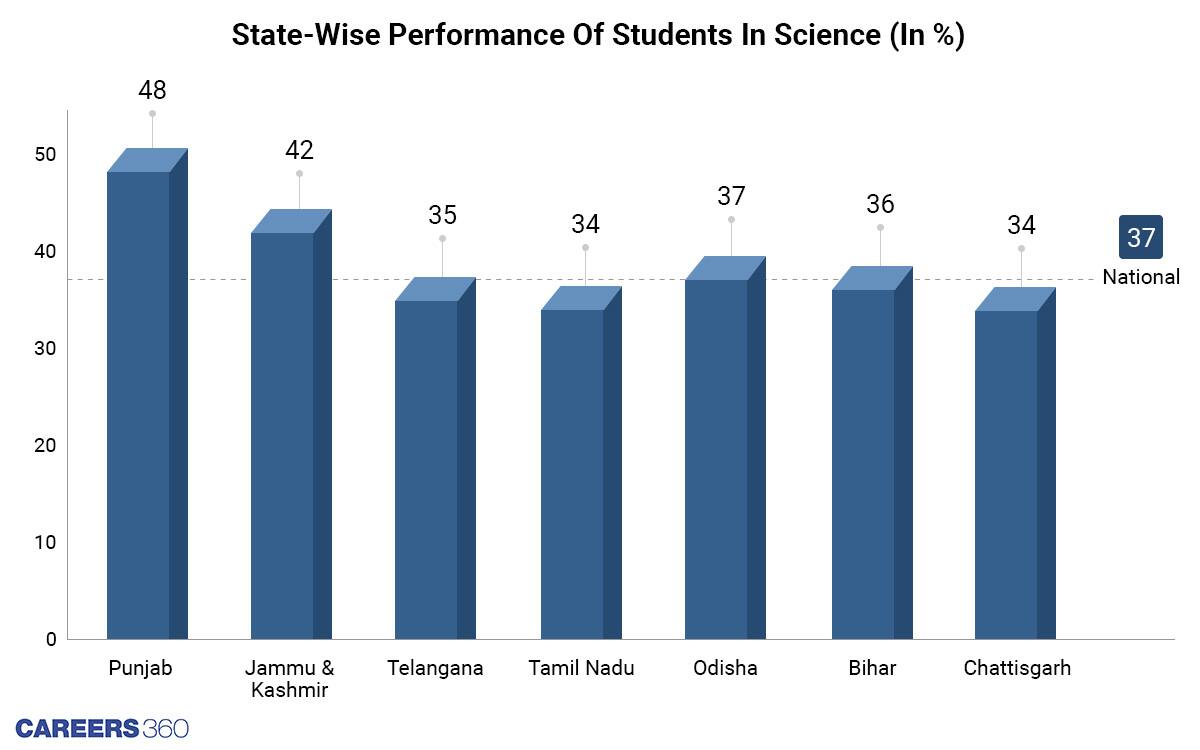 Student's Performance In Science