India currently has 612 NEET medical colleges, of which 322 are government institutions, 10 are private universities, about 46 are deemed to be colleges, and about 220 are private institutions. There are 92,793 NEET medical colleges seats available in India, of which 48,012 are offered by government colleges. Compared to government and deemed colleges, private medical schools charge higher fee. How to choose medical college after NEET is a tedious task. Now that NEET 2022 results have been released, let's look at the state-wise list depicting the number of colleges in India is given below after the NEET 2022 results have been published-
State/UT

Number of Medical Colleges

State/UT

Number of Medical Colleges

Andaman & Nicobar Islands

1

Madhya Pradesh

25

Andhra Pradesh

31

Maharashtra

62

Arunachal Pradesh

1

Manipur

3

Assam

11

Meghalaya

1

Bihar

20

Mizoram

1

Chandigarh

2

Odisha

14

Chhattisgarh

12

Puducherry

9

Dadra & Nagar haveli

1

Punjab

15

Daman & Diu

0

Rajasthan

26

Delhi

24

Sikkim

1

Goa

1

Tamil Nadu

70

Gujarat

32

Telangana

34

Haryana

14

Tripura

2

Himachal Pradesh

8

Uttar Pradesh

55

Jammu & Kashmir

10

Uttrakhand

8

Jharkhand

7

West Bengal

37

Karnataka

63




Total




612

Kerala

31
How To Select Colleges
What factors should you keep in mind related to how to choose medical college after neet for yourself? Here are a few tips to choose a seat in NEET medical colleges :-
Last Years' Cutoffs | The official website of the college you are interested in will have information on the previous years' cutoffs. Check the cutoff for the category that you belong to and planning accordingly will help you in how to choose medical college after NEET.
NAAC And NIRF Scores | Inquire about the NAAC accreditation and NIRF ranking of the college you're considering. It is one of the most important factors to be considered while choosing a college.
Feedback From Alumni And Students | How to choose medical college after NEET? Try reaching out to students who are currently studying in your prospective college/s and also their alumni, and seek feedback.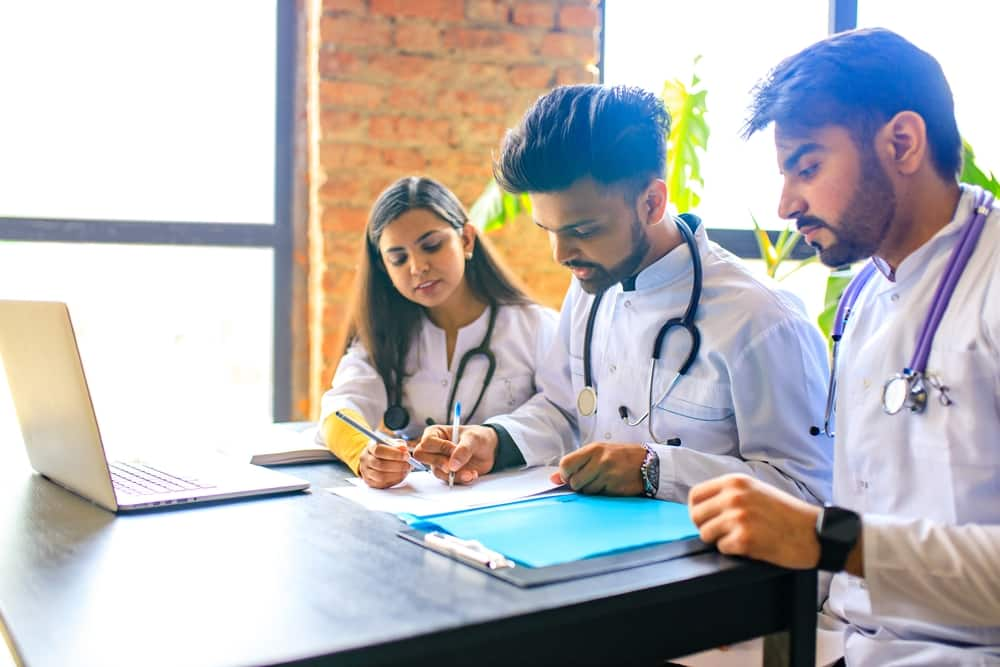 To Choose The Best Fit Medical College, Reach Out To Current Students And Alumni For Feedback
Choice Filling | At every level of admission in All India Counseling, you can change your choices, but the choice you make during state counseling will stand till the admission process. It is important that you speak with your professors or other experts before making a decision, to have a better insight on how to choose medical college after NEET.
For any developments regarding registration for the counseling process and deadlines, keeping an eye on the Medical Counseling Committee website will help you on how to choose medical college after NEET
Pointers For NRI Students
As an Indian student looking to claim an NRI seat, there are various documents you must have on hand for you to understand better on how to choose medical college after NEET. Several such documents include :-
Document claiming that the sponsor is an NRI
Document proving blood relation to NRI
Affidavit from the sponsor that they will sponsor the entire course fee of the candidate duly notarised
Embassy certificate of the sponsor
NEET score card of the candidate
Also Read: NEET UG: Types Of Bonds In MBBS Admission, Penalty Amounts