Chemistry is one of the most scoring subjects in the National Eligibility cum Entrance Test (NEET), having a weightage of 25 percent out of three subjects – Chemistry, Physics and Biology which, in turn, includes Zoology and Botany. Considering the high NEET cut-offs in recent years, it is inevitable to prepare Chemistry in a comprehensive manner along with special focus on important topics.
Analysis :
In the last five years of NEET examination, there have been three direct questions from the topic "Preparation of Aldehydes" and many indirect questions. Some of the questions are discussed in detail towards the end of this article. The Questions asked on this topic are moderate to difficult. From the questions it can be concluded that one must memorise the reactions in order to solve the questions. Questions from this topic are based on the reaction mechanism in which reagent, intermediate or final product is asked. The topic "Preparation of Aldehydes" mainly belongs to the chapter Aldehydes, ketones and Carboxylic acids. However some of the portion of this topic is also discussed in the chapter "Alcohols, Phenols and Ethers".
Preparation of Aldehydes
In organic Chemistry, the compounds having carbon-oxygen double bonds are known as Carbonyl compounds. Carbonyl group in Organic Chemistry is one of the most prevalent functional groups. Carbonyl functional group is predominantly found in Aldehydes and Ketones. Aldehydes are the compounds in which the Carbonyl group is attached to carbon and hydrogen whereas Ketones are compounds in which two Carbon atoms are attached to the Carbonyl group. In this article, we will be discussing mainly Aldehydes and their method of Preparation. Preparation of Aldehydes is an important topic for competitive examinations like JEE and NEET. Let's discuss various methods of preparation of Aldehydes.
Preparation of Aldehydes can be undertaken through various methods depending upon the type of compound required. However, from the exam perspective and NCERT syllabus, we have some of the important reactions which are discussed below.
1. By Oxidation Of Alcohol
Oxidation of Alcohol is one of the prominent methods to prepare Aldehydes. However this can be achieved by Oxidation of primary alcohols only as in case of secondary alcohols, Ketones are formed. Below is the depiction of the preparation of Aldehydes via oxidation of Primary alcohols. Also preparation of Ketones is shown using secondary alcohol to understand the difference in oxidation product between primary and secondary alcohols.
The oxidation process in alcohol consists of the formation of a carbon-oxygen double bond and the cleavage of an O-H and C-H bonds as shown in the figure below.

The above mentioned processes of cleavage and formation of bonds occur in oxidation reactions. As it is clear from the above reaction, loss of dihydrogen takes place from alcohol molecules, hence this reaction is also known as dehydrogenation reaction.
For the Preparation of Aldehydes, oxidising agent used is CrO3 in anhydrous medium.

Another reagent which can be used for the oxidation of primary alcohols to Aldehydes is pyridinium chlorochromate (PCC), a complex of chromium trioxide with pyridine and HCl which is shown below.

Secondary alcohols are oxidized to ketone by chromic anhydride (CrO3 ) as shown below,

Apart from the primary and secondary alcohol oxidation, which are discussed above, Tertiary alcohols generally do not undergo oxidation reaction under normal conditions.
2. Dehydrogenation Of Alcohols
Dehydrogenation method to prepare alcohol is suitable for industrial application. In this method alcohol vapours are passed over metal catalysts like Ag or Cu such that the product obtained is an aldehyde. In this case also, Primary and secondary alcohols give Aldehydes and ketones, respectively. Below mentioned is the reaction depicting Dehydrogenation of Alcohols in which the vapours of a primary or a secondary alcohol are passed over heated copper at 573 K, dehydrogenation takes place and an aldehyde or a ketone is formed.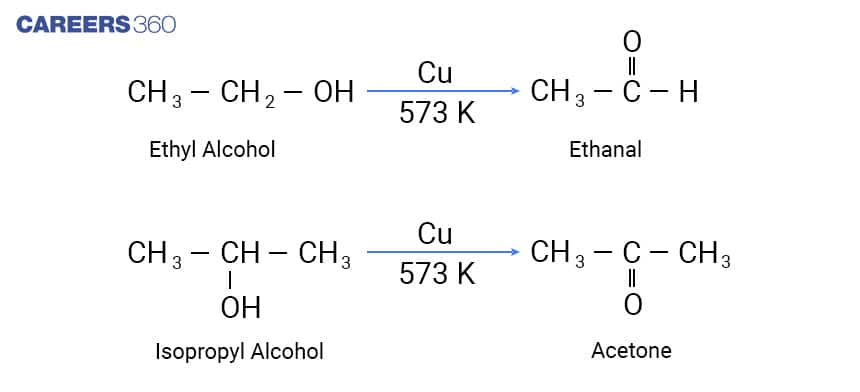 3. From Hydrocarbons
Formation of Aldehydes is undertaken by the ozonolysis of alkenes followed by reacting the ozonolysis products with zinc dust and water. In ozonolysis method, addition of ozone molecules to alkene takes place leading to formation of ozonide, after that cleavage of the ozonide by Zn-H2O to smaller molecules takes place. In ozonolysis reaction, a mixture of Aldehydes and ketones is obtained depending upon the structure of the hydrocarbon. Below mentioned are the reactions, in which ozonolysis product is shown which includes both Aldehydes and ketones depending on the reactant taken.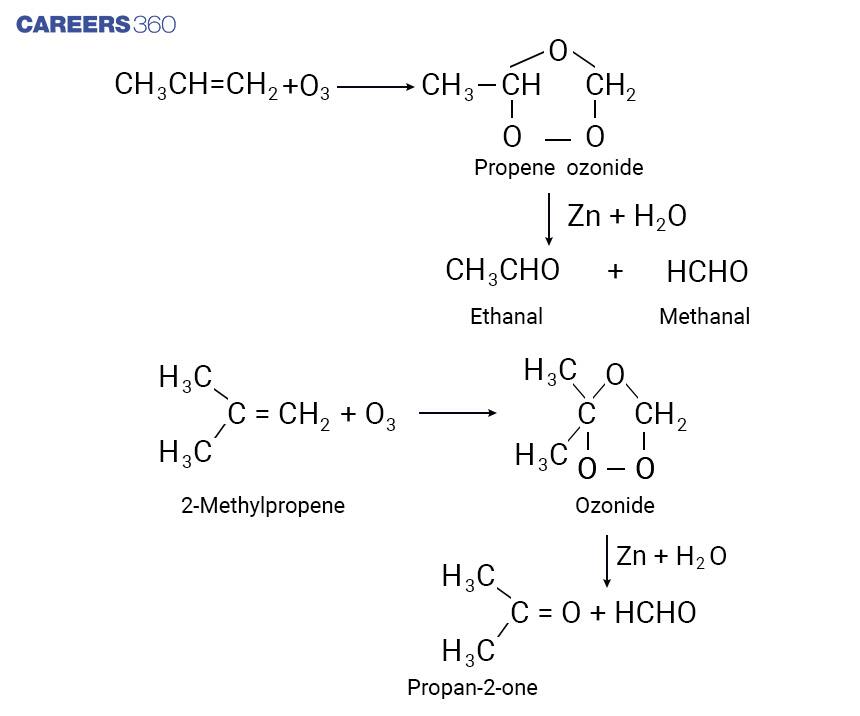 4. From Acyl Chloride
In this reaction, Acid chloride is passed over a catalyst like palladium on barium sulfate to obtain Aldehyde. This reaction is called Rosenmund reduction. Below is the representation of the reduction of acyl chloride in order to obtain aldehyde.

5. From Nitriles And Esters:
For the formation of Aldehydes, Nitriles are reduced to corresponding imine along with stannous chloride in the presence of hydrochloric acid, which on further hydrolysis give corresponding aldehyde. This reaction is known as the Stephen reaction. Below is the reaction representation of Stephen's reaction.

Similarly, to produce Aldehydes, esters are also reduced to Aldehydes with DIBAL-H which is shown below in the reaction.

6. From Hydrocarbons
This method is used to prepare aromatic Aldehydes from aromatic hydrocarbons.
Below are some of the methods to prepare aromatic Aldehydes.
a. By using chromyl chloride(CrO2Cl2):
In the process of formation of Benzaldehyde, Chromyl chloride (CrO2Cl2 ) is used in which Chromyl chloride oxidizes methyl groups to a chromium complex as shown in the reaction below, which on hydrolysis gives corresponding benzaldehyde.
This reaction is known as the Etard reaction.

b. By side chain chlorination followed by hydrolysis
This method is also known as the commercial method to manufacture benzaldehyde in which toluene is treated with chlorine in presence of UV light which leads to Side chain chlorination of toluene giving benzal chloride as shown in the reaction below. On further hydrolysis of benzal chloride, it gives benzaldehyde. Below is the reaction showing step-by-step formation of Benzaldehyde.

c. By Gatterman –Koch reaction
For the preparation of aromatic aldehyde, an important reaction is Gatterman-Koch reaction in which benzene or benzene derivative is treated with carbon monoxide and hydrogen chloride in the presence of anhydrous aluminum chloride or cuprous chloride which gives benzaldehyde or substituted benzaldehyde. Below is the Gatterman-Koch reaction.

This reaction is Called Gatterman-Koch reaction.
Above discussed are some of the most important methods of preparation of Aldehydes. Students are advised to understand the above reactions in a logical manner and try to memorize the reactants, products and the reagents used in order to identify the reaction in the examination.
Below are some of the questions asked in NEET in the last 5 years from the topic "Preparation of Aldehydes". Students should practice these questions by themselves after completing the theory in order to assess the difficulty level and type of questions asked in the NEET exam from this topic.
Q1. The Intermediate compound 'X' in the following chemical reaction is : [NEET 2021]


Solution. The reaction will be -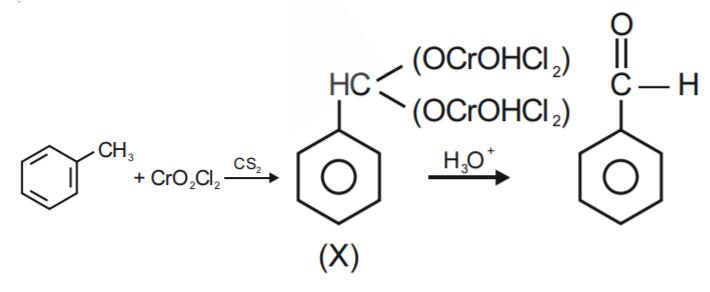 Therefore, option 1 is correct.
Q2. Identify the major products P, Q and R in the following sequence of reactions : [NEET 2018]

Solution. The reaction will be -
Due to Cl being a good leaving group, it will leave the alkane in the presence of anhydrous AlCl3 and forms 1-degree carbonation then convert to 2-degree carbocation.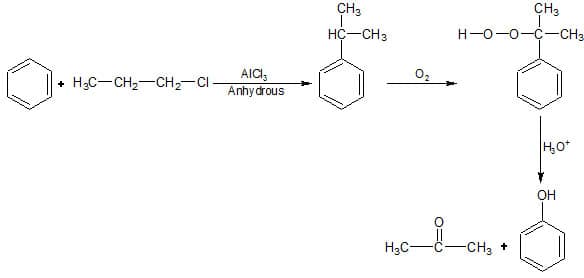 Hence option 4 is correct.
Q3. Compound A, C8H10O, is found to react with
NaOI (produced by reacting Y with NaOH and yields a yellow precipitate with characteristic smell.
A and Y are respectively [NEET 2018]

Solution.
As we learnt in
Haloform Reaction -

- wherein


Hence Option 1 is correct
Q4. Consider the reactions: [NEET 2017]

Identify A, X, Y and Z.
A-Methoxymethane, X-Ethanoic acid, Y-Acetate ion, Z-hydrazine.

A-Methoxymethane, X-Ethanol, Y-Ethanoic acid, Z-Semicarbazide.

A-Ethanal, X-Ethanol, Y-But-2-enal, Z-Semicarbazone.

A-Ethanol, X-Acetaldehyde, Y-Butanone, Z-Hydrazone.
Solution. As we learnt in
Addition of ketones with alcohols -
Produces an unstable hemiketal intermediate and further stable compound called ketal.
- wherein

and
Addition of ammonia and its derivatives with aldehydes and ketones -
Product formation is favoured due to rapid dehydration of the intermediate to form > C = NG

- wherein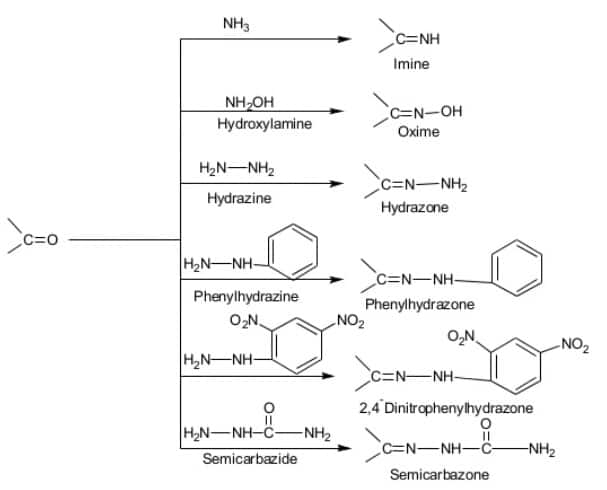 and
Aldol condensation -
Aldehydes and ketones possessing

- hydrogen atom in the presence of dilute alkali undergo self-condensation to form

- hydroxy aldehyde and

- hydroxy ketone.
- wherein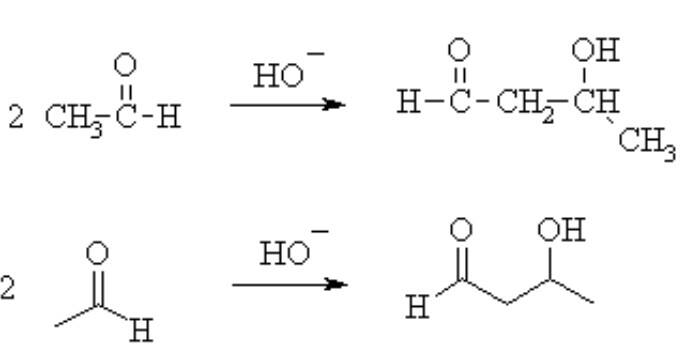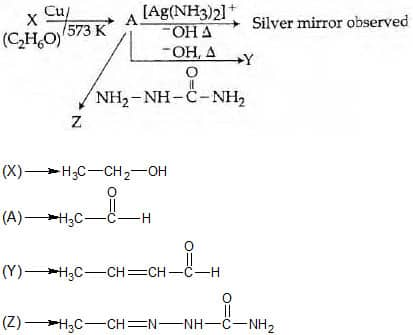 Hence option 3 is correct.
In the above article, we have discussed in detail the importance of the topic "Preparation of Aldehydes" for the NEET examination. This article can be referred by the students for the last minute revision as it includes all the important reactions which are related to Preparation of Aldehydes along with the question asked in the Previous years.