During the campus placement for the 2020-22 batch , among all the seven new Indian Institute of Management (IIM), except for IIM Bodh Gaya, there has been an increase in the median salary compared to previous year. These six IIMs, established in 2015 or 2016, have on average less than one-third female candidates.
Currently, India has 20 IIMs and for ease of analysis, Careers360 has divided them into three generations based on their establishment year. Six of the very first IIMs, established before 1997, are the first generation IIMs. Seven IIMs established between 2007 and 2011, known as the second generation IIMs. The remaining seven are the third generation IIMs, established after 2011. In this article, we compare the third generation of IIMS which are: IIM Amritsar, IIM Visakhapatnam, IIM Sambalpur, IIM Sirmaur, IIM Nagpur, IIM Bodh Gaya and IIM Jammu.
Also Check- Placements And Salary Details: Top Non-IIM Management Colleges
With the help of Rights to Information (RTI) and National Institutional Ranking Framework (NIRF), in this article Careers360 brings the change in female participation and median salary over the year among the third generation IIMs.
Gender Diversity
IIM Sambalpur has the highest female participation as compared to the other new IIMs. But the female participation in IIM Sambalpur has decreased from the previous year.
For 2022, the male-female ratio is higher than 1.4 for all the new IIMs, with the highest being 4.3 for IIM Sirmaur.
IIM Bodh Gaya could not disclose the data about the number of male and female graduates.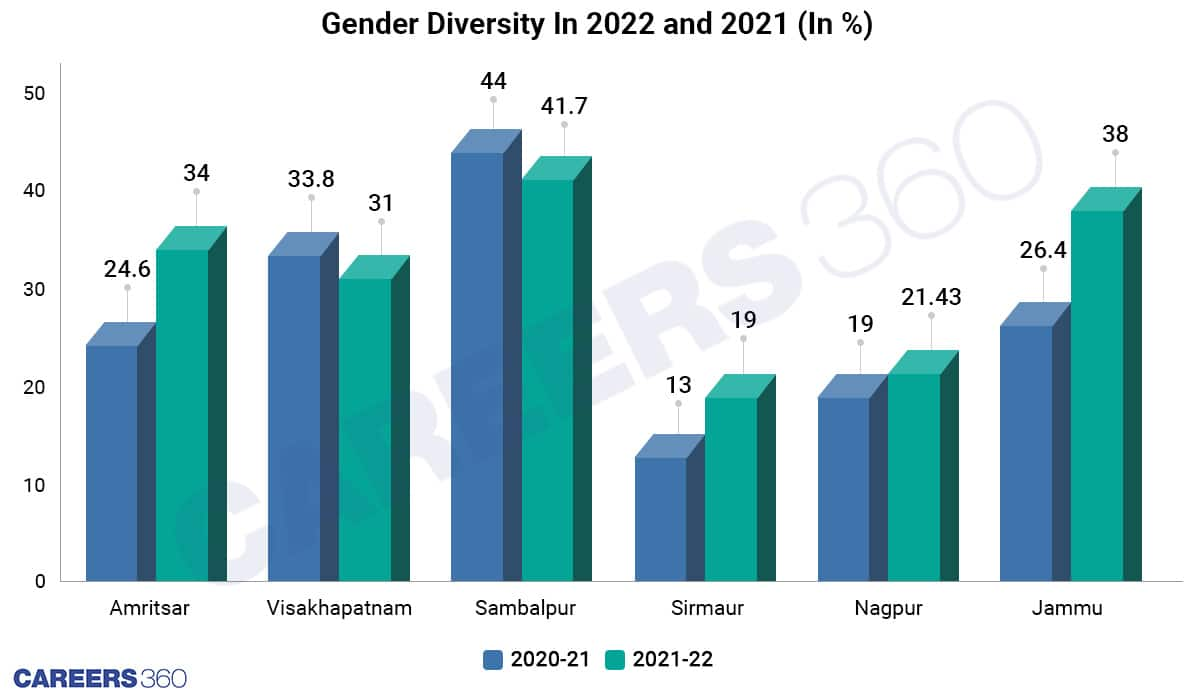 Gender Diversity
Also Read | Nearly 100% Placements At New IIMs, But Average Salaries Much Lower Than The Older Ones
Change in Median Salary
The third-generation IIMs also saw a steep rise in the median salaries offered to their students. Except for IIM Bodh Gaya, all other third-generation IIMs showed a vast increase in median salary. The change was as high as 28.8 per cent. IIM Sambalpur had very less change compared to other IIMs.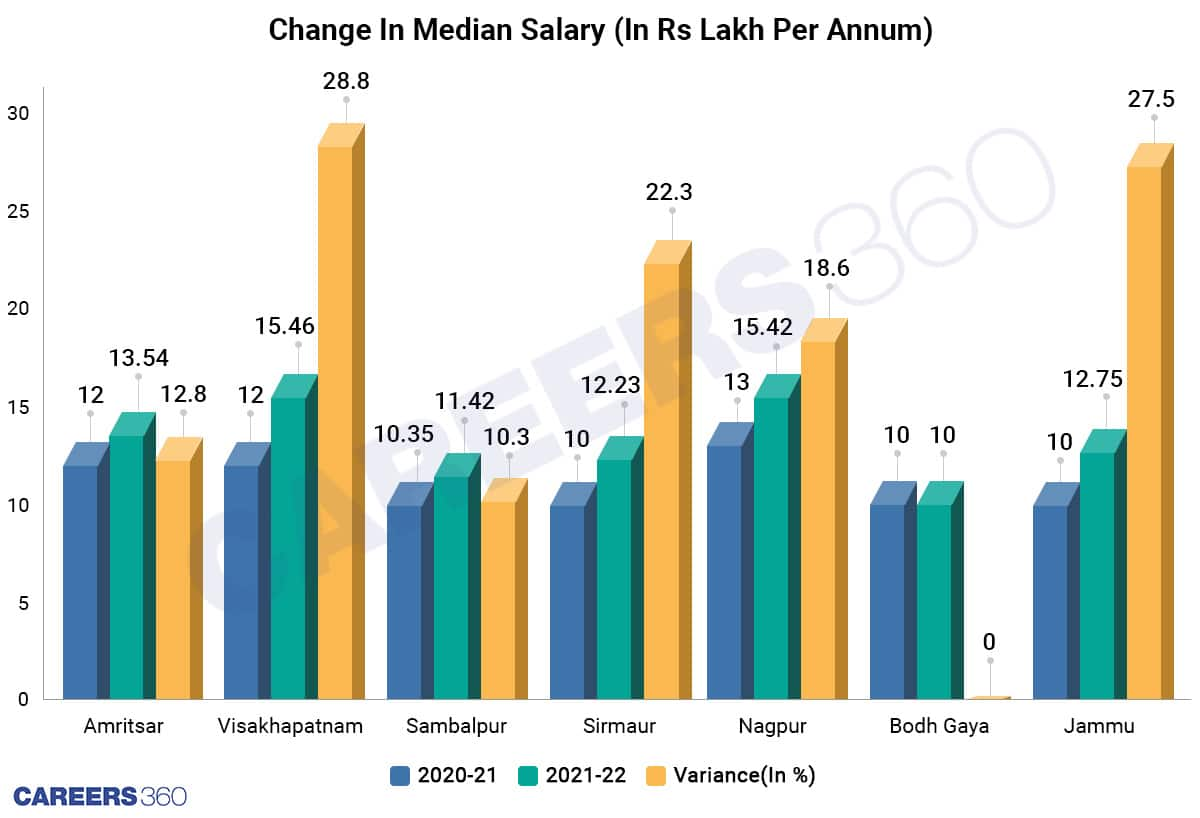 Median Salary
Also Read | IIM Indore Placement Report: Salary And Recruiters
IIMs are considered to be the temple of learning for every management aspirant. On receiving admission letters, they are already one step closer to their dream jobs or professional goals. Hence, the rankings of these reputed institutes matter. As for the third generation IIMs, only three of the seven campuses, established post 2011 feature in the National Institutes Ranking Framework 2022, under the top 50 management institutes across the nation. These are IIM Visakhapatnam, IIM Jammu and IIM Nagpur. Out of them, IIM Visakhapatnam holds the top position. The remaining four IIMs from this group are under the top 100 management institutes across India.